Looking to explore a more spiritual path toward mind and body alignment? You might want to seek guidance from healers and spiritual psychics for medical readings. Readers work on everything from energy realignment to depression, and they help patients better cope with pain and recover from illnesses. Below, you'll find our complete guide to medicine readings.
What Are Medicine Readings?
A medicinal reading is a type of psychic reading in which a "medical intuitive" analyzes your internal states to assess your emotional, spiritual, and physical energies. By tapping into your energy, they can focus on a plan for healing. Medical intuitives may work alongside physicians to help illuminate problematic areas in your life.
So What Do Healers And Spiritual Psychics Do?
Medical intuitives, healers, and psychics all share one set of skills: they're able to read a person's energy, gain insight into potential problem areas, and guide you through the healing process. There's a wide range of different techniques used in energy healing, but they all serve the same purpose. A reputable healer should remove spiritual and energetic blockages to clear and balance your energy. Healers can address and treat a variety of ailments, including stress, infertility, autoimmune disorders, and insomnia. However, patients must be willing to keep an open mind throughout the process.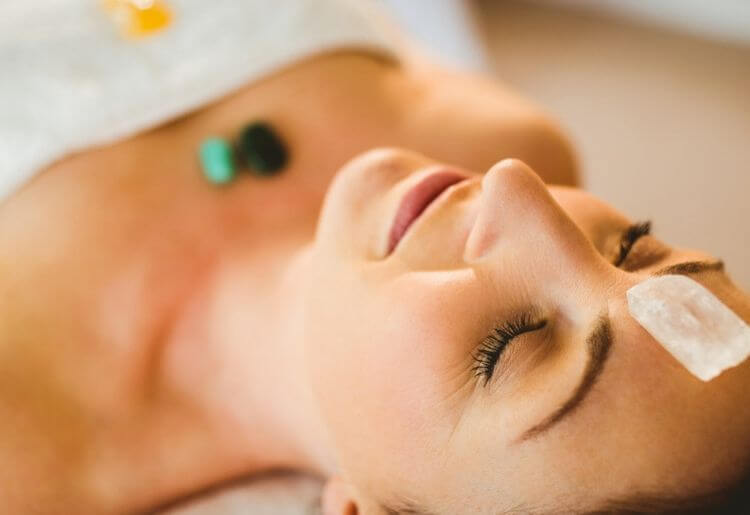 While healers can address physical and mental blockages, they focus mainly on matters of the spirit. For example, they might help you tackle the fear of the unknown, heal from depression, improve your personal relationships, and better reach your full potential. Spiritual treatment, while 'unorthodox' in western society, may include chakra realignment, spiritual cleansing, and energy movement.
Healers and spiritual psychics often provide ongoing support for spiritual and physical health. Throughout the sessions, patients may learn tools for stopping negative patterns, reaching new levels of self-empowerment, and uniting the mind, body, and spirit.
Can We Access Sessions Online?
You don't need to travel to Bali to access some of the world's best spiritual psychics. Many offer their services through Skype sessions, online training, or conferences. Keen, for instance, can connect you to thousands of psychics, all of whom specialize in different spiritual areas. Spiritual therapy cannot substitute for medical treatment, but it certainly may help supplement the care you're currently receiving.
Are Healers and Psychics Able to Diagnose Or Treat Mental Illness?
This is where it gets tricky. No reliable healer or psychic will tell patients or clients to forgo any necessary treatment and recklessly experiment with other methods, but they will provide you with different ways to cope with trauma and pain depending on your medical history and diagnosis. Tarot card readings, for example, may help patients reflect on painful memories and bring focus on the present moment.
Does a Psychic Know My Diseases (or Future Ones)?
A good psychic may indeed be able to tell if you're suffering from an illness, and they'll be able to help you develop a plan for healing based on your spiritual needs. Psychic Belinda Davidson teaches her clients how the powers of the subconscious mind can potentially become a reality. Remember, reputable readers would never use their powers to scare you. Instead, they'll help you focus on living a healthier life and preventing future illness.
Can a Psychic Heal Me or My Mind?
Shamanic practitioners are healers who communicate with spirits and call on them to heal people. According to psychic resource Kasamba, though the body is an expert in healing itself, healers and psychics can identify whether a certain area of the body needs special attention. They can also facilitate the flow of energy in the body, speeding up the healing process. You won't receive a magic pill to completely rid you of your symptoms or cure your disease, but you may learn how to better keep your energy and spirit aligned.
Though still considered 'unconventional' by many, medicine readings are becoming more and more popular outside of new age circles. To find your healer, you'll want to do your research. You should consider asking for a recommendation from a holistic doctor or another trusted source. Once you make an appointment for a reading, keep an open mind and take everything you can from the experience. Finally, don't forget, healers may give you the tools to help you realign your energy, but it's up to you to make the necessary changes in your life.