As a seasoned psychic with experience conducting psychic readings, I can offer you these 10 tips to begin your journey as a tarot reader.
As a beginner tarot reader, take your time to choose the right deck and go with the one that speaks to you on a personal level. Using tarot cards for the first time can be an overwhelming experience. However, with time, patience, and commitment, you can achieve greatness and a deeper connection to life through tarot reading.
1. Trust Yourself and Your Intuition
Throw all logic out the window and trust your inner voice. As a first-time tarot reader, it might be challenging to grasp and understand the messages you receive, especially if it feels surreal and too good to be true.
A seasoned psychic understands that nothing is impossible. We connect to a universal source beyond our limiting beliefs and perceptions. Trust your inner voice and allow your intuition to guide the reading.
2. Be Calm and Present
Meditate and practice mindfulness. Focus on your breath and release all thought forms from your mental space. As a beginner, it is natural to feel overwhelmed. All the energies you experience are new, which can cause anxiety and panic if you are in an emotional state of mind.
As a seasoned psychic, I still receive blows of energy that throw me off my seat. However, by being present, you can learn to be the observer and create space between you and the tarot reading. The goal is to be above the world you see and not in it.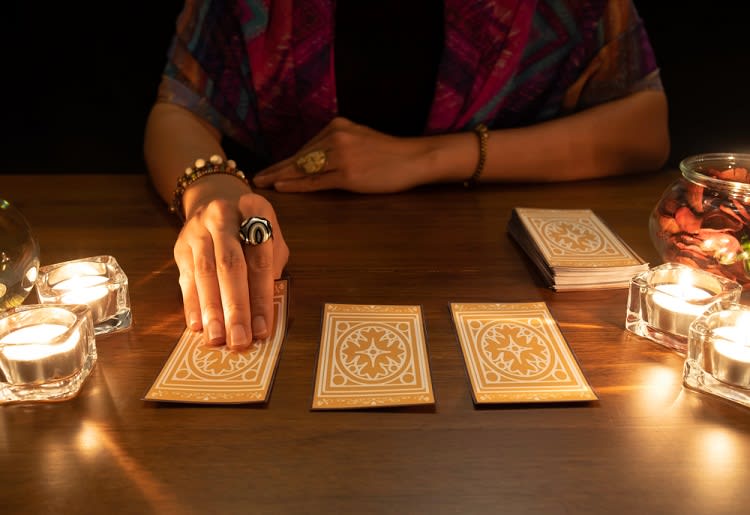 3. Memorize Keywords
As a beginner tarot reader, it can be challenging to understand every tarot card by just looking at them. Create a print-out spreadsheet of the main keywords for each card that you can place on your wall or desk where you conduct your readings. This reference will help create a narrative in your reading, helping you put the pieces together and see the story.
4. Learn Different Spreads
Tarot spreads offer deep insights into other aspects of a person's life. You can be sure that a seasoned psychic has gone through a variety of them before choosing what works best.
As a beginner, focus on the main topics such as relationships, career, and finances. With these topics, you can learn popular spreads such as the Celtic Cross, three-card tarot readings, and one-card readings.
5. Practice on Yourself Daily
A seasoned psychic understands the importance of daily practice. Set an intention to pull a tarot card every day. Take time to feel and see what messages come through, then release and let go of your day.
As the day progresses, be aware of any synchronicity that aligns with your reading. Refer to the reading and reflect on the events you saw coming and those that were unexpected.
6. Become Acquainted With Your Spirit Guides
It is likely that if you have decided to become a tarot reader, you have already met your spirit guides, but you might not know them or understand what part of your subconscious manifested their presence.
A seasoned psychic understands the importance of knowing who you are talking to. When we are looking to receive messages from a higher plane, we are asking a source to see beyond our capabilities. Connect with your guides to ensure you are in alignment with a positive, trustworthy light source who provides you with divine truth.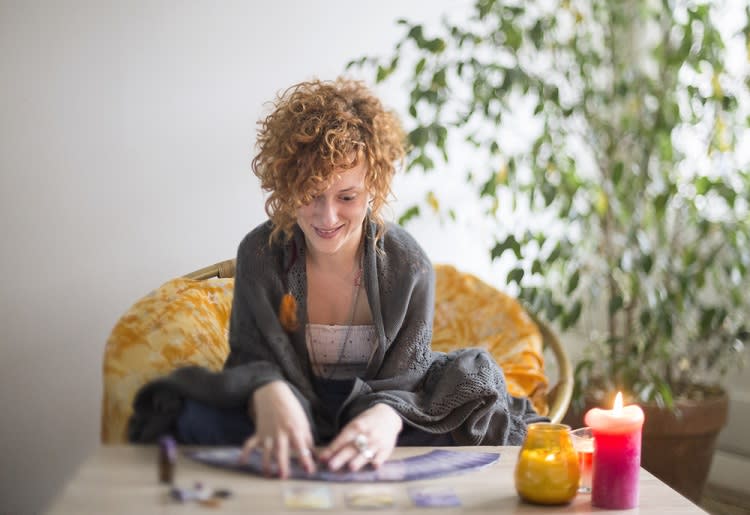 7. Pay Attention to the Details
Tarot cards offer a variety of numbers, symbols, and pictures to help us with our reading. As a beginner tarot reader, you should become acquainted with your deck and learn each card and its symbols.
Spirit may pull you into different parts of the card during a reading to deliver a specific message to you or your client. For example, a seasoned psychic understands the meaning of the chameleon's camouflage abilities found in the King of Wands tarot card.
8. Go With the Flow and Don't Overthink
It is impossible to conduct a tarot reading if you are caught up in your mind with anxious thoughts and distractions. A seasoned psychic understands that your tarot cards will pick up on your overthinking, and it will magnify any confusion in your tarot reading.
Go with the flow and allow your intuition to pull you in the direction it wants to take you. It does not need to make sense; it just needs to flow. Often, the tarot readings conducted without our control are the most magical experience for you and your client.
9. Be Kind to Yourself
So, you received a bad review or negative feedback from your client. Are you giving up? A seasoned psychic understands that this practice chooses us, and we are divinely guided to be tarot readers.
Criticism will only help you grow and evolve. Be kind to yourself. You are learning, and some clients can be demanding. They are coming to you with complex emotions, stress, and misplaced judgments that can easily be projected and falsely perceived when not they're ready to receive your guidance.
10. Take Some Time Away From the Cards
It is easy to become addicted and obsessed with tarot cards. Create space and time away from the cards, so they do not control your life. A seasoned psychic understands that tarot cards have the power to answer most of our questions, but it does not have all the answers to the universe. Tarot cards act as a tool to enhance your psychic abilities and intuition.
In the end, you have free will and complete control of yourself. Go out into nature, spend time with friends, and connect to your spiritual self away from the cards to create a better connection with them when you return.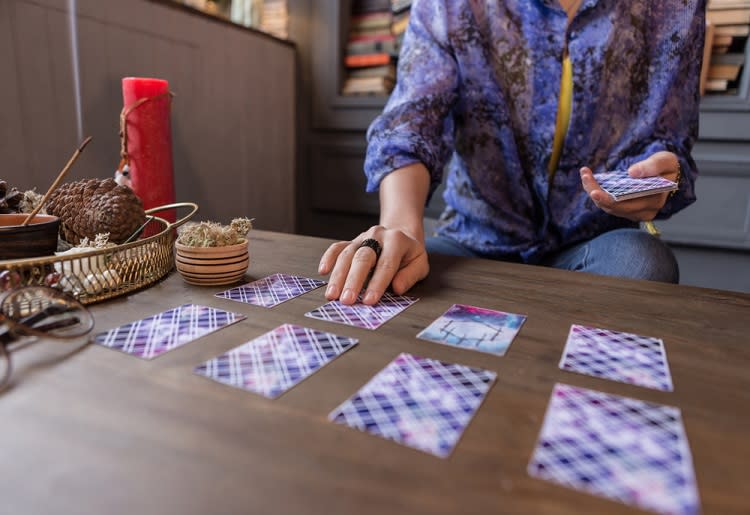 Are You Ready to Begin Your Tarot Reading Journey?
Trust yourself, your capabilities, and the path you have been guided to take. You will conduct some of the best tarot readings of your life if you practice and never give up.
If you are still uncertain about beginning your journey as a tarot reader, a psychic on Keen or Psychic Source can offer you some advice and reassurance to get you on the right track.