But in her new role, as Queen Elizabeth's sister Princess Margaret in the award-winning drama The Crown, Bonham Carter appears to be embracing the more mainstream side of acting.
Or not. As it turns out, Bonham Carter did some appropriately offbeat research to prepare for her new role: the actress contacted a psychic reader to speak with the deceased Princess herself.
But this was no quirky publicity stunt. Enlisting a medium was one of many serious efforts she'd made to get to know her character better, alongside more traditional research methods such as studying biographies of the late Princess and interviewing her friends and family.
Still, Bonham Carter was after one thing that no bio could provide.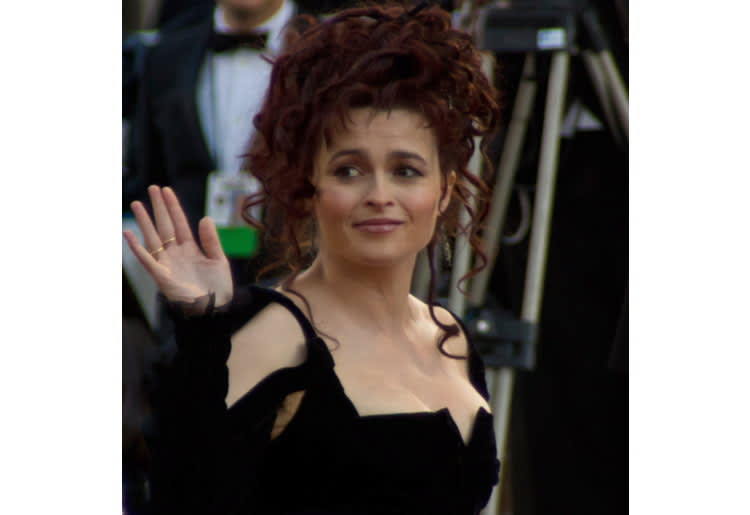 "My main thing when you play someone who is real, you kind of want their blessing because you have a responsibility," the actress told the audience during a Q&A at the Cheltenham Literature Festival, which was reported by the Guardian.
To that end, the actress spoke of seeking Princess Margaret's approval from beyond the grave.
So she asked the Princess straight up: "Are you OK with me playing you?"
"She said, apparently, she was glad it was me," Bonham Carter told the audience. One key revelation? The Princess purportedly told her she was "better than the other actress," an apparent reference to the fact that Bonham Carter was one of 2 actresses being considered for the role.
Interestingly, it wasn't the specificity of the comment that convinced Bonham Carter she was speaking to the real Princess Margaret. It was the tone. "That made me think maybe she is here, because that is a classic Margaret thing to say. She was really good at complimenting you and putting you down at the same time."
She would know. The actress had met the Princess once before—this was when the Princess was still alive—and received feedback loaded with the same brand of faint praise. "Oh Helena … You are getting better at acting, aren't you?" she had told her at the time.
Princess Margaret's Feedback Sharper Than Ever
From beyond the grave, Princess Margaret's feedback seems to have grown sharper and more specific.
"You're going to have to brush up and be more groomed and neater," Bonham Carter quoted Princess Margaret's spirit as telling her.
But the late Princess' biggest concern? Smoking.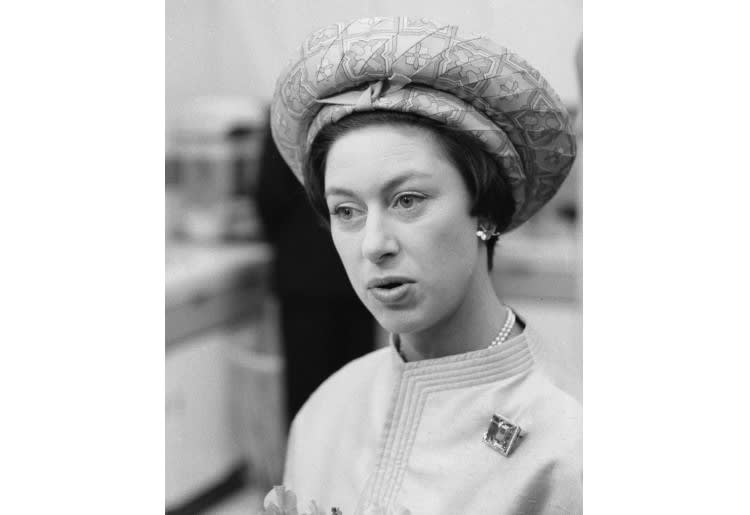 Said Princess Margaret: "Get the smoking right. I smoked in a very particular way. Remember that – this is a big note – the cigarette holder was as much a weapon for expression as it was for smoking."
Is Bonham Carter Setting a New Precedent?
Bonham Carter is hardly the first celebrity to consult a psychic. The Victorian age saw many popular entertainers dabbling in Spiritualism and participating in seances. In modern times, Jim Carrey, George Clooney, and Sarah Jessica Parker are among many in Hollywood who have reportedly dabbled in the otherworldly. Celebrity psychics such as Tyler Henry have become stars in their own right. And with the increasing popularity of mindfulness, meditation, and other forms of spirituality, such examples hardly cause one to bat an eye.
But Bonham Carter may be setting a new precedent. By using a medium not for the sake of romance, or general success, but solely as an aide to her craft, the award-winning actress could be opening the doors for more artists to incorporate non-traditional means into their own work.
Could she be setting a new trend? Not only by legitimizing psychic work in general, but by narrowing the gap between the intuitive arts and the artistic process? Might we see other actors, writers, and artists using top psychic readers as serious resources for honing their creative sensibilities?
Only time will tell. But it's clear that Helena Bonham Carter is serious—both about her work, and her attempts to learn directly from her deceased muse.
For now, all the evidence will be on screen. Will The Crown's viewers be treated to any uncanny resemblances in the new season? Interested parties may want to pay close attention to Bonham Carter's performance. And more specifically, her cigarette holder.