There is an intensity in the air, and you might be feeling more courageous than usual. It's time for you to kick bad habits and overcome self-sabotaging behavior. When Venus enters Capricorn on November 5th, right after the potent Scorpio new moon on November 4th, you'll be ready to fully commit yourself to total transformation.
The square between Mercury, Mars, and the Sun in Scorpio with Jupiter and Saturn in Aquarius can provoke emotional tension from November 9th to November 21st. These rough waters will segue to an emotional breakthrough. With a bit of detachment and openness to new ideas, you'll be able to see things from a higher perspective that helps you move beyond petty concerns to align a greater purpose. Ultimately, clarity arises from confrontation. You might want to be checking your horoscope more often at this time, so check out Astrology.com for daily updates.
As the Sun moves through Scorpio, you are offered the chance to delve deep into the patterns that have kept you stuck and face what needs to be dealt with in order to heal. You won't be relying only on intellect; your intuition will play a strong role in forging the path ahead. Remember you don't have to go through this process alone, there are tons of professional psychic readers on Keen to help you navigate career, love, family, and financial challenges; reaching out for spiritual guidance can be very impactful at this time. Follow what feels right and steer clear of the red flag that signals danger; strong boundaries are your greatest defense. You have the gifts of courage and conviction this season.
Potent revelations about how you can better use your personal power will arrive on the full moon partial lunar eclipse in Taurus on November 19th. As the Sun, Mars, and Mercury opposite Uranus, the great awakener and planet of revolution, you'll be pushed out of your comfort zone. It's time to get real and acknowledge how you've been under-valuing yourself or playing small. There's no more compromising to appease others; this is your time to reclaim your strength and renegotiate unbalanced situations to ensure you're getting what you deserve.
By November 21st, the mood will be lightening up significantly as the Sun enters Sagittarius, the zodiac sign of wisdom, joyful optimism, and seeking distant horizons. You've made it through the soul-searching journey of Scorpio, and now it's time to take aim at your dreams and expect a bulls-eye hit. No goal is too lofty, no plan too grand. This is the time to dream big. If you're feeling ready to learn more about where to focus this positive energy, it's definitely worth seeing what the future holds on these top fortune-telling websites.
As the holiday season moves into full swing, the end of November will bring a new buoyancy to your life. You'll reap the most of this zodiac season by opening up to adventure, having fun, meeting people from different cultural backgrounds, and relying on faith to carry you through the troubles unscathed. Sagittarius season will restore your hope, release your stress, and usher in experiences that propel you to new heights. There's plenty of action to be had — get out there and do what makes you feel most alive!
Read on to learn the full-scope details of what's in store for your Sun sign.
Aries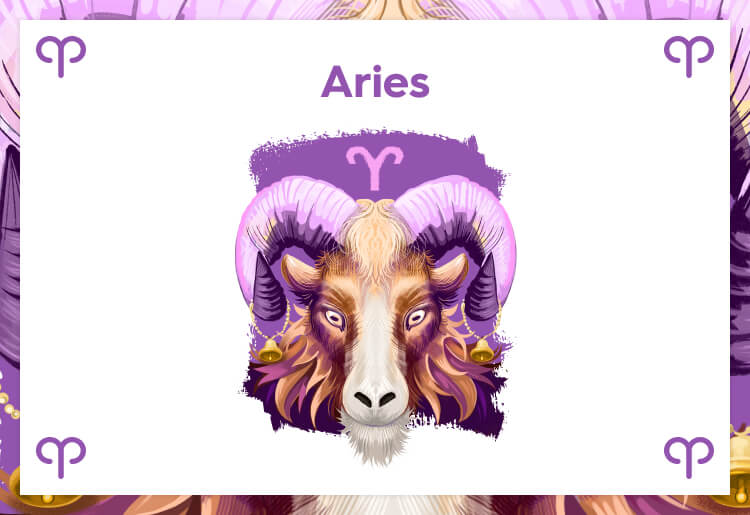 You might be feeling a bit more private this month, Aries. As Mars, Mercury, and the Sun move through your 8th house of intimacy, joint resources, and secrets, you'll have the urge to merge while keeping things private. This might feel a bit uncharacteristic for you since independence and bluntness is more your style. Taking a dive into this uncharted territory can yield beneficial results, such as financial gains and enticing one-on-one time with someone special. Just make sure your desire to be first doesn't create conflict. If you can embrace being a bit more vulnerable, you'll sense a metamorphosis occurring that opens you to new depths within yourself.
Your usual vivacious energy will be restored by November 21st. You'll feel absolutely revived after your period of inner work. Start planning your next get-away or sign up for a course you've been thinking about at the end of the month. It's time for you to dream big, especially in your 10th house of career as Venus in Capricorn bestows lucrative opportunities through March 2022.
Taurus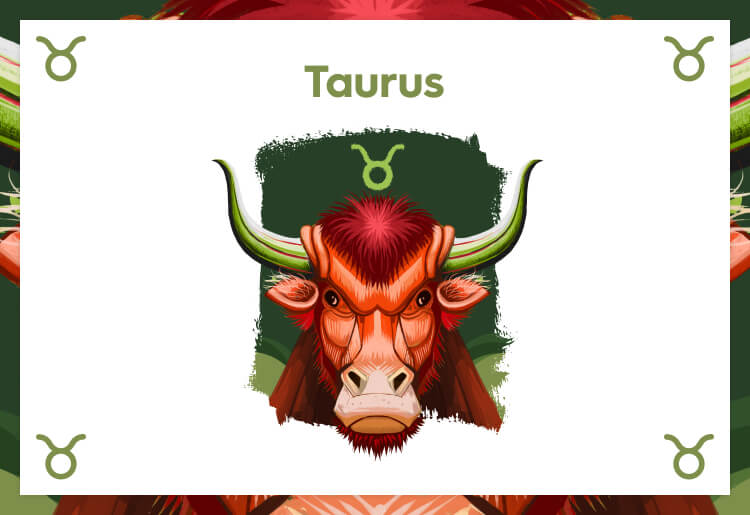 It's time for a shake-up, Taurus, and change is coming whether you're ready or not. The rumbling started in 2018, when Uranus, planet of change and awakening, moved into your 1st house of identity and selfhood. Perhaps you've been feeling called to stir things up. But if you haven't yet, you certainly will when the partial eclipse full moon in Taurus on November 19th opens a two-year window of transformation. This eclipse cycle lasting through 2023 will completely transform the way you see yourself in the world, shifting your relationships, career, and self-expression as the Moon's north node re-writes your destiny and prompts you to be the hero of your story.
While you prefer a step-by-step approach to change, the energy of this month is nothing short of full metamorphosis. Notice what is happening around November 19th, as the circumstances will open a path for growth through 2023. If things start feeling heavy, the best thing to do is tap into the wisdom of your 9th house, where Venus is inspiring you to seek a higher calling through spiritual expansion. Don't fight the change occurring; embrace what makes you feel excited to step outside your comfort zone. You'll discover a whole range of possibilities opening up for you by the end of the month.
Gemini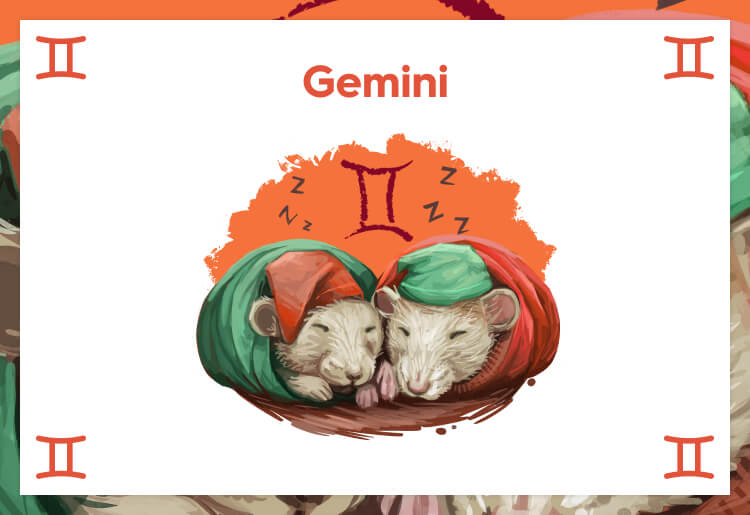 On your mark, get set, go, Gemini! This will be a busy month for you as Mercury and Mars join up in your 6th house of work, daily routines, and health through November 21st. You'll be raring to go and have limitless energy to fuel your days. You're willing to put in the effort to get ahead and prove your worth, even if it means pushing yourself to the limit. Your mind is racing, but remember your body needs fuel. With so much going on, the best way to avoid burnout is to maintain a healthy diet and include a daily fitness routine.
It will be especially important to go inward and take care of your needs on November 19th, as the Taurus full moon eclipse lights up your 12th house of solitude, rest, and creativity. Carving out time to relax will help boost your productivity, giving you fresh inspiration. When the Sun moves into Sagittarius on November 21st, your love life and friendships will be receiving a boost of energy. Make plans to mingle and enjoy the good vibes of your companions, even if that means being the organizer for group events. You're ready to be the life of the party come December.
Cancer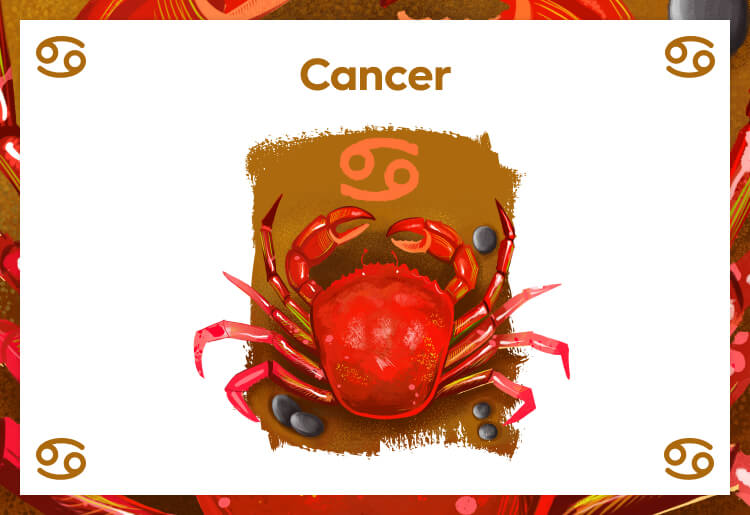 Are you ready to make things official, Cancer? With Venus entering Capricorn in your 7th house of relationships on November 5th, you'll only be looking for the real deal with a contract to prove it. You want people in your life that make you feel stable and secure. It's important to you that your partners, both friends, and lovers, be accountable, responsible, and dependable. You are ready for safety, sensitivity, and nurturance in your partnerships, and this is what you're going to be attracting through March 2022. Just be careful of blending friendship and romance, which could lead to confusion and hurt feelings down the line. It's important for you to clearly communicate your intention and make sure you're both on the same page.
The Sun moving into your 6th house on November 21st will be a boost for your work-life. New projects will demand more of your attention, but luckily, Mars is giving you the energy to bustle through with ease. Chances are you won't want to wait until the new year to put some resolutions in place; you'll be ready to initiate a fresh start. From practicing daily self-care to creating boundaries with a coworker, you'll be ready to change your routine to protect your peace.
Leo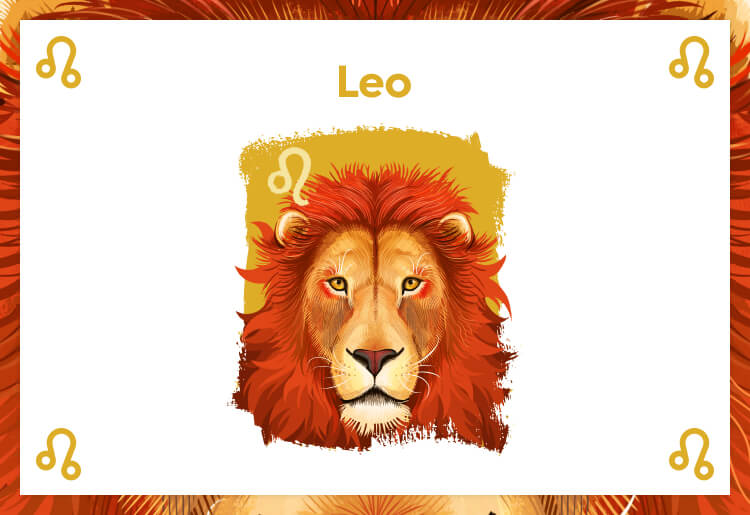 It's time to nest at Chateau Leo. As Mercury, Mars, and the Sun move through your 4th house of home, family, and foundations, you have the opportunity to retreat from the limelight and enjoy some peace and quiet. You will benefit from touching base with family members you haven't talked to in a while. Going through old photographs, mementos, and relics from your past will bring new revelations.
The full moon parietal lunar eclipse on November 19th calls you to find a balance between your professional and personal life. Reflect on how your home is a representation of the person you want to be. The best thing to do is make your home a sanctuary; spend time adding small touches of comfort that highlight your style. It's also a great time to invite friends into your home; they'll enjoy receiving the warmth of your affection as you play host. Come November 21st, when the Sun moves back into Sagittarius, you will be ready to be out and about again. Expect a major boost of creative energy and romance to be swept into your life by the end of the month.
Virgo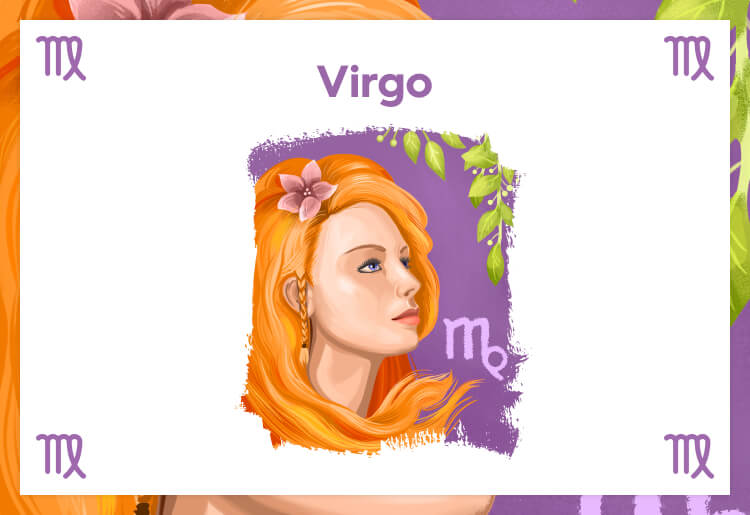 Expect to be a busy bee this November, Virgo. As Mars, Mercury, and the Sun move through your 3rd house of communication and neighborhood, you'll find yourself becoming an active participant in community events. Expect plenty of event invitations, and remember to keep on top of your schedule to not double-book. With the extra boost of Venus moving through your social 5th house of pleasure and fun, this is a bountiful time to connect with friends or groups you haven't seen in a while.
On November 19th, the full moon partial eclipse in Taurus might ignite a divine spark in you, seeding a desire for spiritual expansion. While you might feel called to new horizons in your quest for truth and wisdom, chances are there's a group available right in your neighborhood that can be a source of inspiration for you in the coming year. You may also feel like you have some wisdom to impart, prompting you to write a book, create a manual, or host a class. When the Sun enters your 4th house in Sagittarius, it will be a good time to go inward and reflect on your early-childhood foundation. During this time of reflection, you'll gain deep insight into how your beliefs have shaped your life thus far, making you more aware of the importance of finding a spiritual path that feels true to you.
Libra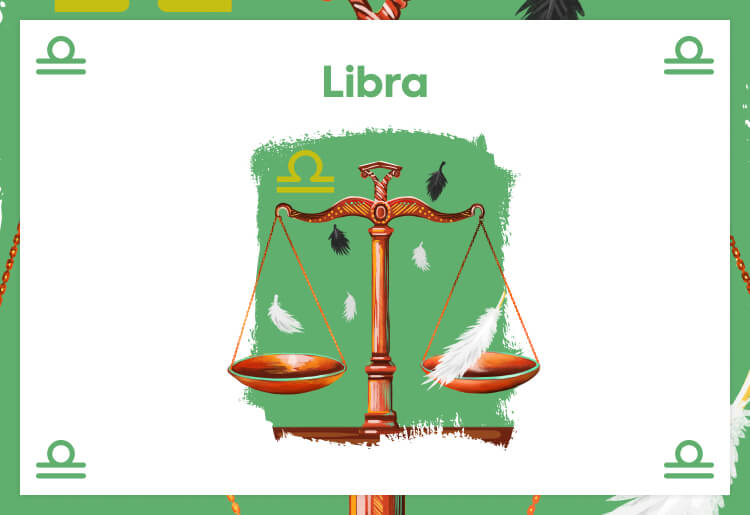 Did someone say make-over, Libra? Yes indeed, you will be experiencing a reboot in self-confidence as Mars, Mercury, and the Sun move through your 2nd house of self-worth and financial earnings. Through the first half of November, you'll be noticing imbalance in relationships, noticing how you're selling yourself short and settling for less than you deserve. By the full moon partial eclipse in Taurus on November 19th, you'll feel ready to shed your skin and embrace a new sense of self that is more empowered, secure, and confident in what you bring to the table.
Part of this journey involves digging deep into the early childhood beliefs or experiences that impacted your sense of worthiness. With Venus in your 4th house of home and foundations, you'll be exploring the roots of your family dynamics and how it shaped who you are today. In particular, you'll be noticing how patterns in your life now are reflective of your upbringing. Through 2023, you'll be releasing the past to build a new inner foundation for yourself, filled with an affirmation of your resilience, courage, and strength. When the Sun enters Sagittarius on November 21st, you'll notice an upswing of invitations to socialize. You'll be dazzling as you re-emerge on the scene feeling like a million bucks.
Scorpio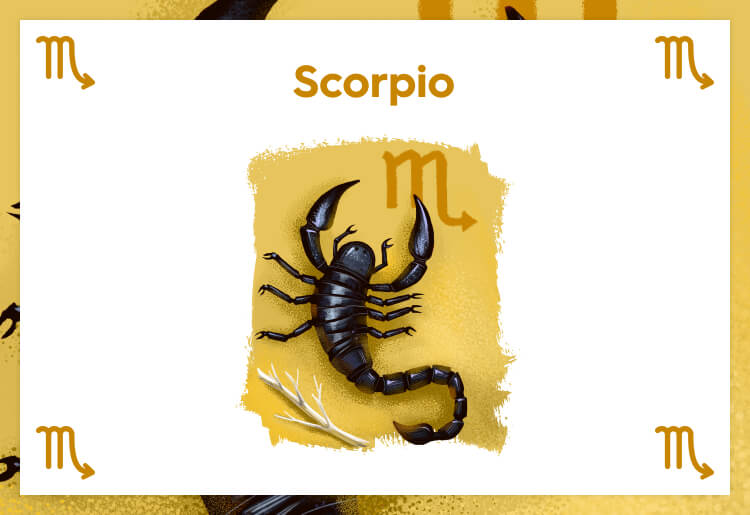 It's the end of an era and the start of something new, Scorpio. November will be a powerful month of advancement due to your enhanced ability to get things done. There's no holding you back; you know what needs to be done and are ready to push ahead regardless of what obstacles might try and stop you. Come November 19th, when the full moon partial eclipse in Taurus reflects back your unstoppable drive for change, you'll be able to bask in the light of your own glory.
Enjoy this time of success, and know it's only the dawn of what your ambition will yield. You will feel your self-esteem enhanced once the Sun moves into your 2nd house of Sagitarrius on November 21st. The end of the month is a great time to state out what you want to receive, both in your professional and personal life. You know your worth and are ready to ensure you get what you deserve. This is a momentous month, so brace yourself and get ready.
Sagittarius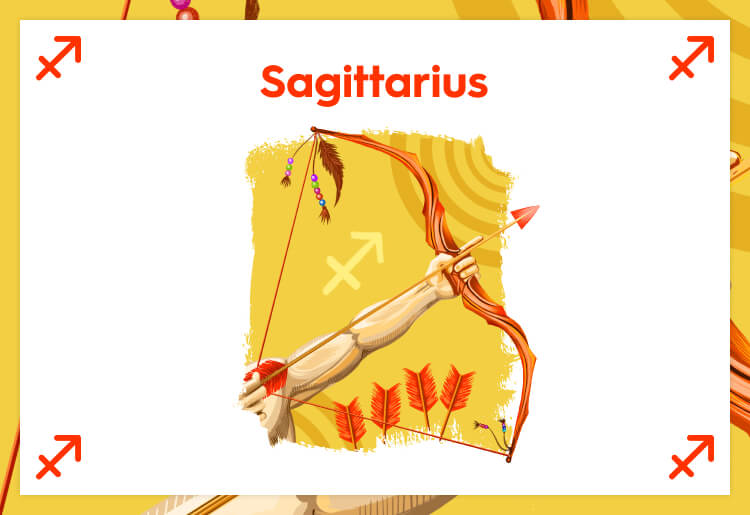 It's your time to shine, Sagittarius, but first, you might want to take a nap. What is bound to be an exciting month starts out slowly for you as Mars, Mercury, and the Sun in Scorpio make their way through your 12th house of dreams and the unconscious. You might feel extra stimulated at night, so make sure to not overdo it with the caffeine; your racing mind is generating extra psychic energy. With the full moon in Taurus on November 19th, which kicks off a two-year cycle, you'll embrace a journey of self-care. The key is finding a balance between your physical and spiritual needs.
Come November 21st, when the Sun moves into your sign, you'll be ready for a change of scenery. Your social life will be bustling with Jupiter in your 3rd house of friends and acquaintances. You'll also be experiencing a pleasant boost in your romantic life as Venus moves through your 2nd house of values, asking you to raise your standards. Towards the end of the month, there is an opportunity to create meaningful relationships through networking. Put yourself out there and share your ideas because people are listening to what you have to say.
Capricorn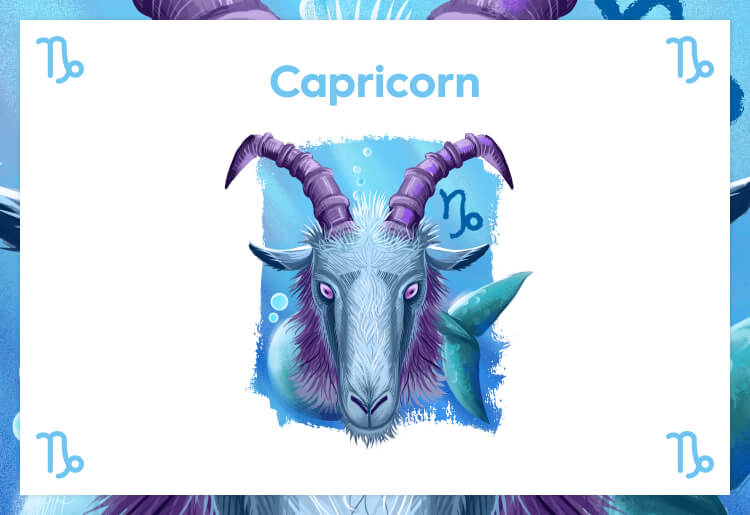 Are you ready for your close-up, Capricorn? Starting on November 5th, Venus, ruler of beauty and abundance, moves through your 1st house of self-image. You'll naturally have a bit more magnetism this month, inspiring you to display your own unique artistry through how you present yourself. With Mars, Mercury, and the Sun moving through your 11th house at the start of the month, you will benefit from being part of a group, including clubs, networking events, volunteer organizations, and hangouts with friends. The full moon partial eclipse on November 19th will shine a light on a new tribe that will be influential in your life through 2023.
When the Sun enters Sagittarius on November 21st, it's time for your annual hibernation. While others are getting amped up in a holiday frenzy, you might want to retreat. This is your period of rest and rejuvenation, as the Sun is moving through your 12th house of dreams and confinement. You are no stranger to solitude, and will most likely embrace the chance to spend some downtime on your own, even if this means saying no to a few invitations that come your way.
Aquarius
All eyes are on you, Aquarius! As Mars, Mercury, and the Sun move through your 10th house of public image and career success, your recent accomplishments are being noticed by influential people. With Jupiter, the planet of blessings and expansions, and Saturn, the planet of responsibility and structure, you are ready to showcase your professional talents. Don't be surprised if you get some surprising offers this month. Don't be quick to turn something down just because it's new to you. You're in the process of shifting your public image to be more aligned with your inner values, and a career change will be a huge part of your rebranding.
The full moon partial eclipse on November 19th will highlight the need to balance between public life and personal life. If you've been neglecting your domestic life in order to get ahead with your career, it will be a signal it's time to rest and reconnect with your home base. Come November 21st when Sagitarrius begins, you'll be fully in your eccentric groove once again, mingling with your favorite crews as the Sun moves through your 11th house of groups, service to others, and long-term vision. Even though it's not quite the new year, this is a great time to set some goals for yourself to fulfill in the coming year.
Pisces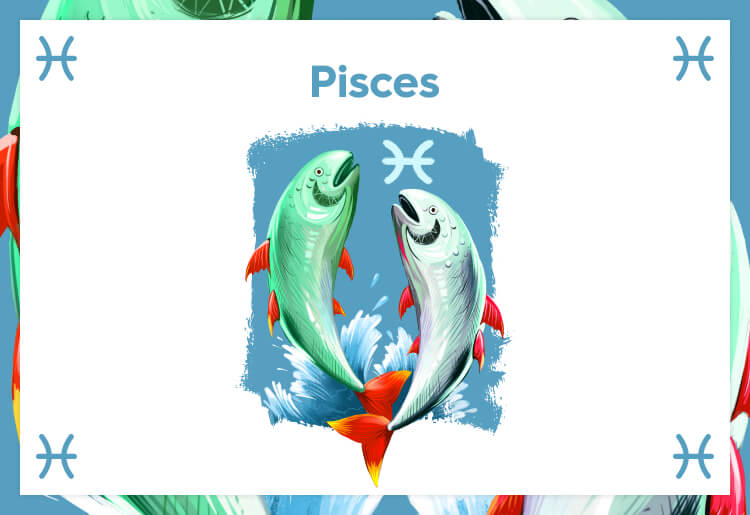 Goodbye to those limiting beliefs, Pisces! November will restore your confidence and give you hope, as Mars, Mercury, and the Sun move through your 9th house of spiritual expansion and higher education. Your worldview is expanding, and as it does, you're quick to acknowledge belief systems you have that are holding you back. With Jupiter and Saturn also transiting your 12th house, this whole year may have felt like an excavation of internal beliefs, as you've sorted through psychic clutter to finally hear your intuition again.
Come the full moon partial eclipse in Taurus on November 19th, you'll feel ready to be more open about what you've been going through the past year in regard to shifting your internal beliefs. For some time, it might have felt hard to verbalize the changes you were undergoing. Finally, you'll discover the words to convey to others what you've experienced. Communicating your thoughts and feelings makes them more real and allows you to be supported and seen. You might even consider writing a book or teaching what you've learned through self-reflection.
Need more information?
Learning how the planets affect your life is just one of the many tools for personal and spiritual growth. Speaking with a psychic reader can offer more insight into your unique situation. If these horoscopes spark your interest or raise questions, you can always check out these best online psychics for further details about what to expect this November.