When the Sun moves into Aquarius on January 19th, new possibilities of what 2023 holds will be revealed, but it's not time to act on these opportunities yet. With Mercury retrograde in this innovative, revolutionary sign from January 12th through February 3rd, chances are New Year's resolutions will be re-worked before the month's end as new paths open where previously doors were closed. If you're curious to know more, consider these top online fortune tellers.
Aries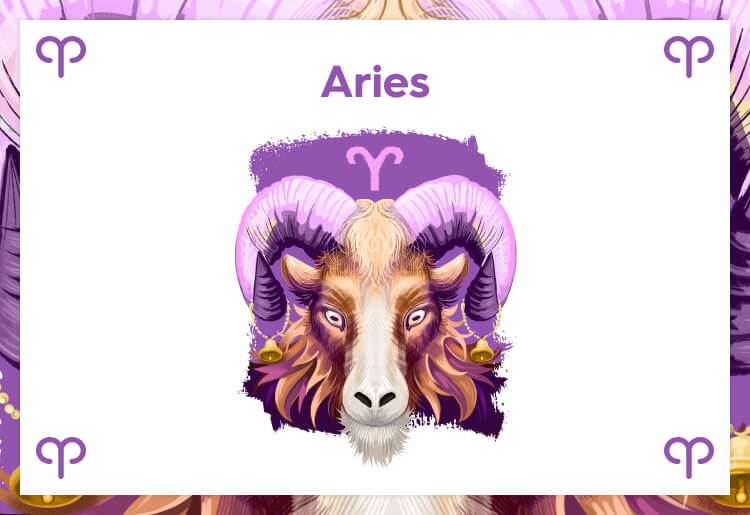 This month requires you to split your time between career and family. Since last month, when Venus went retrograde in your 10th house of career and public image, your professional life isn't as bustling as you usually prefer. It might seem like things have slowed down or even stalled, but this is a time for you to plot your next steps. Consider this a time of public image reinvention. Mercury Retrograde in your 11th house is an opportunity to reconnect with your peers and social network. Participating in group events will lead to opportunities that change your anticipated direction.
The Cancer full moon lights up your 4th house of family and home, prompting you to nurture your domestic life. This is a wonderful time to spend with family and friends. You might even consider a home improvement project while the pace at work is slowed down.
Taurus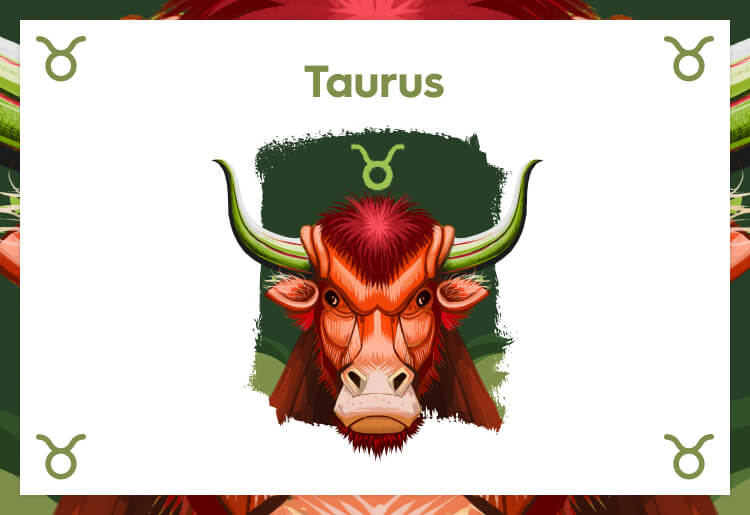 With your ruling planet Venus still retrograde this month, you might feel a bit confused about the next step forward. Don't worry — the stagnation will end soon enough, and you will be wiser for embracing the discomfort with courage and honesty. This is an opportunity for you to redefine your philosophy of life by asking yourself what you believe in and why these beliefs are important to you. When Mercury goes retrograde in your 10th house, you may receive undesired comments or suggestions. These might sting at first, but you are learning to think for yourself and brush off what other people say.
Because the Cancer full moon is lighting up your relationships with a sibling or neighbor, you might need to address some emotional concerns that have been on your mind. Speaking from the heart is the best way to facilitate compromise and understanding. By the end of the month, you will have more faith in your ability to make choices that are best for you, even if others don't understand them.
Gemini
Money is on your mind this month, Gemini. With Venus still retrograde in your 8th house of taxes, investments, and debt, this is the time to be focused on your financial future. You might be considering how to pay off outstanding debt, obtain a loan, and expand your investments, but right now it's better to be doing your research than taking any action. The full moon in Cancer on January 17th will make your economics emotional, as concerns about your worth and value make you further question your financial standing. The best way to navigate feelings that arise is through action steps: creating a budget, reviewing bank statements, organizing financial documents.
With Mercury retrograde in your 9th house through the end of the month, you'll be prompted to explore a new educational opportunity. You will benefit from getting a book on a topic of interest, attending a workshop, or signing up for a course. New horizons are calling to you, so make the investment to pursue them.
Cancer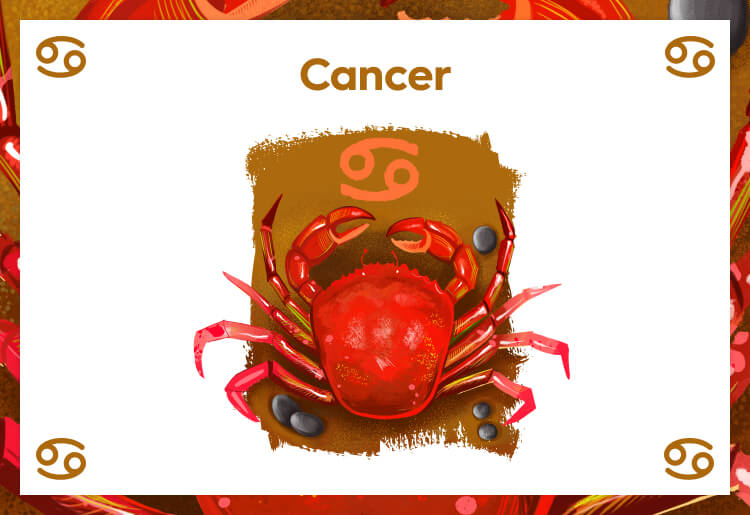 The full moon in your sign this month will be a time of renewal for you. Since last month, when Venus went retrograde in your 7th house of partnership, you've been re-assessing your key relationships. Although taking stock of things has led to some emotional ups and downs, it's been a very insightful experience for you to honestly evaluate the balance between you and others.
With the moon illuminating your 1st house of self, you're noticing what attributes you like best about yourself and who brings them out in you. You're also more perceptive about those who dull your shine. When Mercury retrogrades in your 8th house from January 12th through February 3, it will be an opportunity to initiate conversations around power dynamics in your relationships. By the end of the month, you will have a much better idea of where you stand with others, ensuring you're nurturing only the best relationships for you.
Leo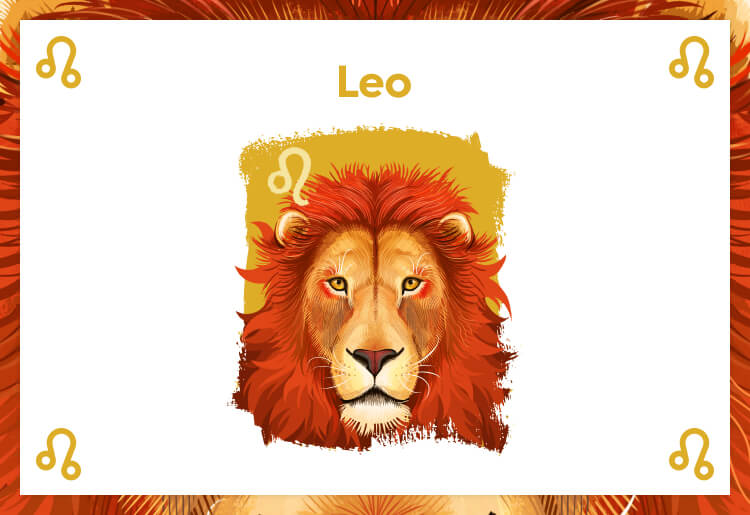 It's detox time, Leo. With the Sun and Venus in your 6th house of health and routine, you'll want to develop an exercise schedule and refresh your diet. Even though these changes require sacrifice and self-discipline, you should let enjoyment inspire your wellness journey. Your spirits are running high, motivating you to kick off the New Year with self-affirming mantras, mindful intention, and soulful alignments. The Cancer full moon in your 12th house will further help to sweep away bad habits by illuminating the ways you tend to self-sabotage and allow fear to hold you back.
With Mercury retrograde in your 7th house of relationships, you can expect reunions with old friends, business partners, and romantic interests of times long ago. While these people might not have a place in your future, you'll enjoy catching up and sharing just how far you've come.
Virgo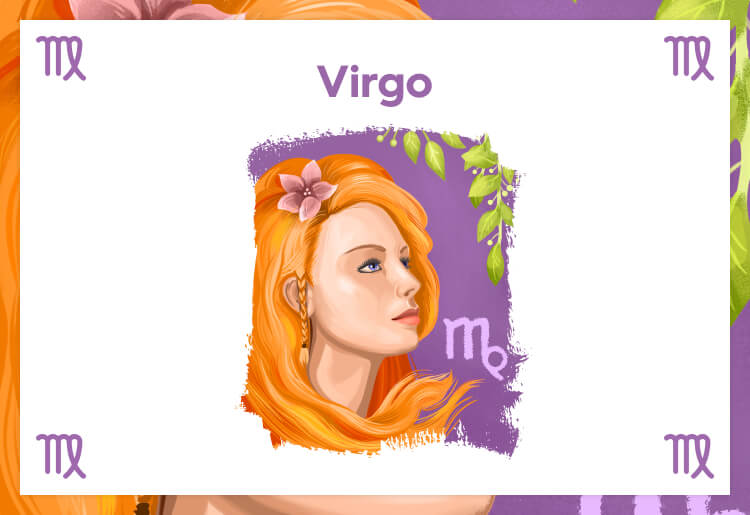 It's time for you to rediscover your creativity, Virgo. Since Venus went retrograde in your 5th house of hobbies, pleasure, and creativity last month, you've been feeling the call to pursue interests that bring out the child within. Oftentimes you hide your playful side from others, opting to appear astute and competent, but this is a time to be a bit looser and at ease. When the full moon in Cancer lights up your 11th house of groups and social networks, consider joining a community that encourages you to express your artistic, imaginative side. Being seen by others for your gifts will enhance your sense of personal fulfillment.
When Mercury goes retrograde in your 6th house of routine from January 12th through February 3rd, you can expect some miscommunications and delays. As a schedule-oriented person, this might throw you for a loop, but there's no need to get anxious. Consider it an opportunity to improve your daily routine and implement new habits. You can also check your daily horoscope on Astrology.com for more clarity.
Libra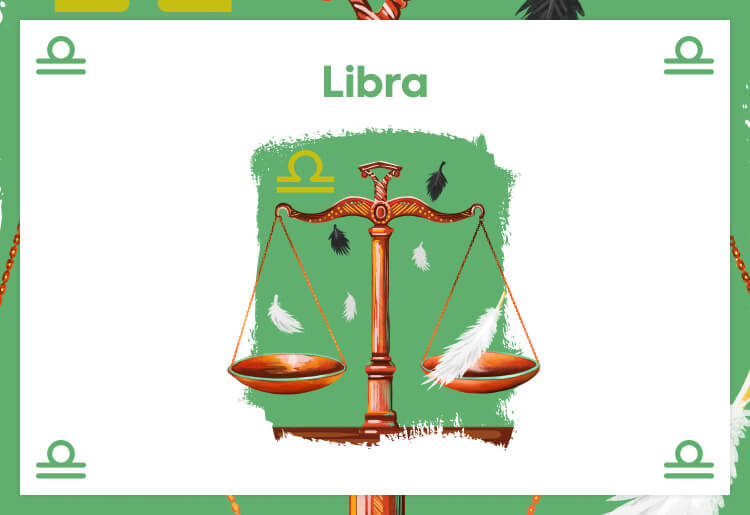 You've been in the midst of deep family healing since December, Libra, when Venus went retrograde in your 4th house of home and family. Gently, you've been laying those skeletons in the closet to rest, as you make peace with difficult emotional aspects of your family history. When Mercury goes retrograde in your 5th house of romance and fun, your inner healing work now includes relationships too. You might be coming to terms with lost relationships that had felt like family, noticing how your family dynamics impact your romantic choices, and guiding estranged loved ones to find peace.
Luckily, in the midst of this family healing, you are succeeding in your occupation. The full moon in Cancer in your 10th house of career and public image illuminates your professional success. This may feel quite emotional for you, as you truly had to turn over a new leaf to make this level of progress. Celebrate your achievements, and know there will be more to come later this year.
Scorpio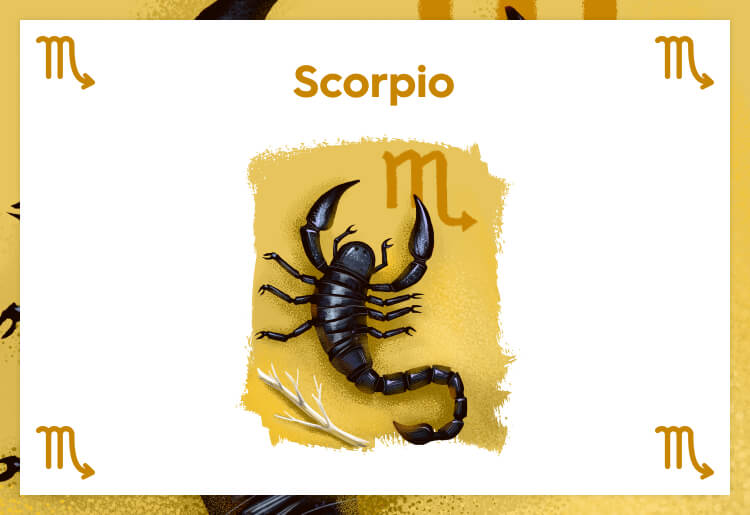 Since last month when Venus went retrograde in your 3rd house of communication, you've been enhancing soft skills, Scorpio. These skills include problem-solving, public speaking, receptive communication, and teamwork. Though you often opt for solitude and straightforward discussion, mastering these skills enhances your professional reputation, as well as your closest relationships. When Mercury goes retrograde from January 12th through February 3rd, you'll have an opportunity to put your soft skills into action to soothe family tensions and restore the balance of tense relationships.
The Cancer full moon in your 9th house of publishing and education will highlight ideas and lessons that you can teach others. Think about what you have to offer others in regard to your accumulated wisdom, and then consider how you might share this knowledge to impact the lives of others who could benefit from your input.
Sagittarius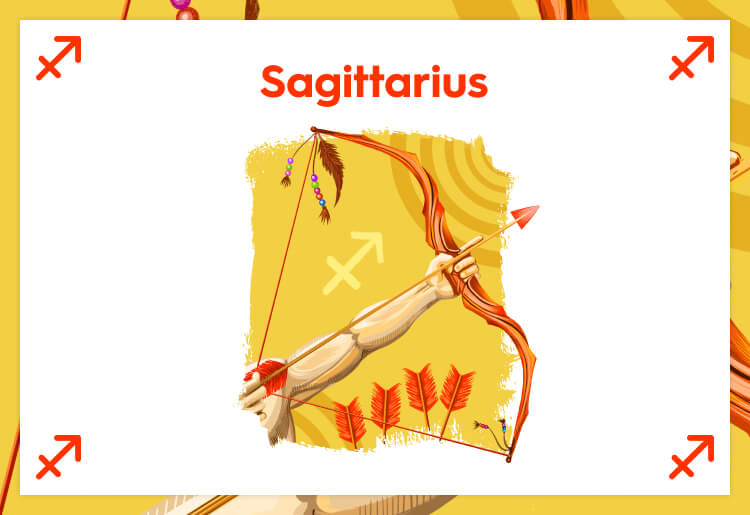 Since Venus went retrograde in your 2nd house of values and material assets last month, you have been noticing a lack in your life, Sagittarius. Because of your philosophical, happy-go-lucky nature, rather than passing judgment or being hard on yourself, you've viewed this as a lesson in frugality, opting for living minimally. But when the Cancer full moon lights up your 8th house of debt, taxes, and investments, you might start to feel emotional about your current situation. You seek freedom above all else, and in this day and age, that means being in good financial standing. Release situations that make you doubt your worth and find more aligned opportunities.
Mercury retrograde in your 3rd house from January 12th through February 3rd is a wonderful opportunity to rediscover what's going on in your local community. Check out different parts of your neighborhood and tap into the current. Think of yourself as a tourist and rediscover the local scene; this change of perspective is what you need to feel at home again in your surroundings.
Capricorn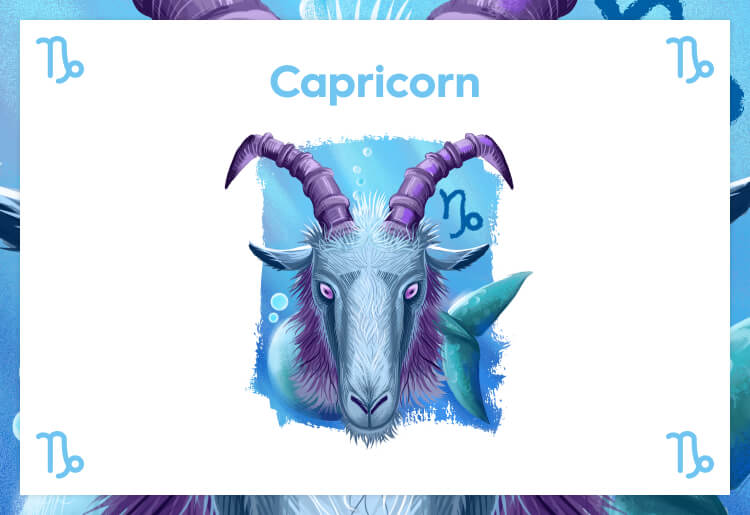 Have you been redoing your aesthetic lately, Capricorn? With Venus, the planet that rules style, retrograde in your 1st house of image, you've been feeling the call for a fresh look recently. You've changed over the past year, and it's only natural to want how you dress to reflect that. Consider what you want to manifest in 2023: When you envision this, how do you look? Use this practice of visualizing to guide your choices.
The way you present yourself can tell the world a lot about you. With Mercury retrograde in your 2nd house of self-love and affirmation, you owe it to yourself to adopt a look that reflects how deeply you value your attributes, skills, and talents. You will also be drawing romantic attention when the Cancer full moon lights up your 7th house of partnership on January 17th. Your re-branding doesn't have to be for you alone; it might also involve your identity within a relationship too.
Aquarius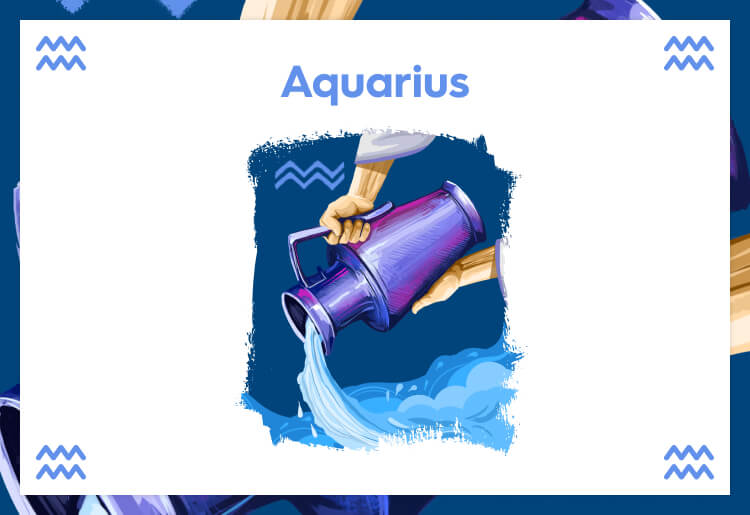 You've been connected to that higher love recently, Aquarius, and it's helping you to overcome limitations and self-doubt that's been blocking your path forward. With the Sun and Venus in your 12th house of dreams and the subconscious, your mind has been very active. This would be a great time to consult a Keen psychic about the symbolism hidden in your dreams to discover the messages being conveyed to you when asleep.
Aquarius season begins on January 19th, kicking off a fresh start for you. Just days before this though, on January 17th, the full moon in Cancer will highlight how your daily routine is bringing you closer — or farther — from your goals. Your power of manifestation is strong this month, but only if you have a daily routine that reflects the life you dream about. Mercury retrograde in your 1st house of Aquarius will support embracing a new style that reflects these healthier habits.
Pisces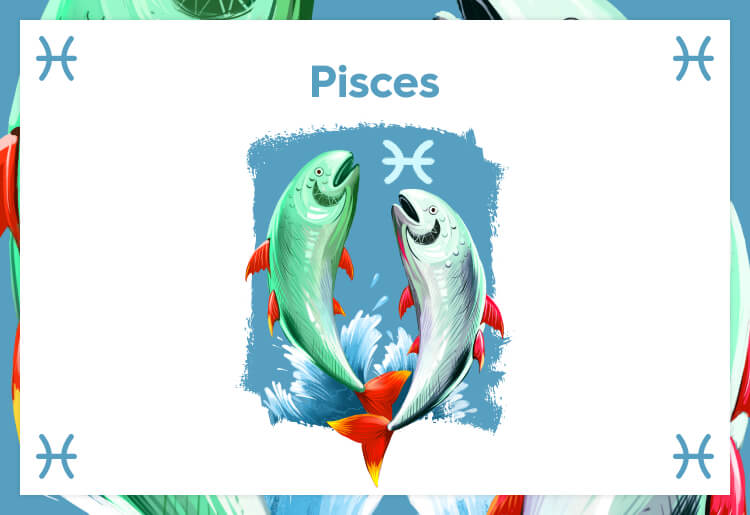 It's natural for you to blend into a group, Pisces. Sometimes you even prefer to lose yourself to the collective rather than cultivating your individuality. But because Venus has been retrograde in your 11th house of groups and friendships since December, you might be feeling a little bit on the outs. This won't last forever. From January 12th through February 3rd, when Mercury moves through your 12th house of unconscious tendencies, you'll notice which important parts of yourself have been sacrificed in order to fit in. Through integrating these concealed parts of yourself, you'll regain your strength and reconnect with your usual groups with a more authentic identity.
Because the Cancer full moon illuminates your 5th house of romance, your self-discovery will be enhanced by someone who ignites your passion. Fun and pleasure are thriving in your life right now. Dedicate your attention to creative pursuits or someone special who brings you joy.
Need more information?
Learning how the planets affect your life is just one of the many tools for personal and spiritual growth. Speaking with a psychic reader can offer more insight into your unique situation. If these horoscopes spark your interest or raise questions, you can always check out these best online psychics for further details about what to expect this January.