As we move through the changes of this month, it's best to remember everything happening will ultimately align you for the events of next year. Read on to see your horoscope for this month, and if you are looking for day-to-day horoscopes, make sure to check out Astrology.com.
Aries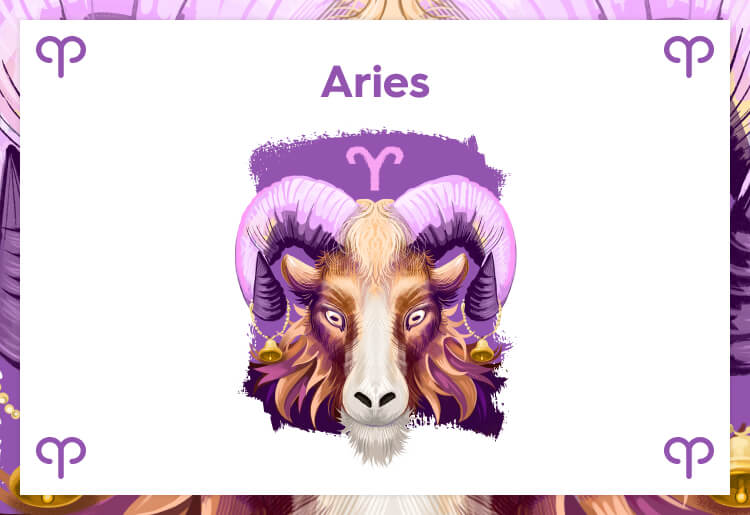 You're an innovator, Aries, and therefore you're always learning something new. The total solar eclipse on December 4th indicates an expansion of your mind. You are becoming more aware of your surroundings, as well as the world at large. This growth of consciousness is prompting you to re-examine some long-held beliefs and start doing a bit of your own investigation into things. You might feel called to sign up for a course or seminar around this time. There is a good chance you'll connect with a mentor who can really take your studies to another level.
By December 21st, the Sun, Mercury, and Venus will be highlighting your 10th house of career and public image. New opportunities will present themselves due to recognition of all the hard work you've put in this year. You'll be keenly aware of the effect that your past action had in shaping the success you are currently enjoying, and this motivates you to continue making meaningful contributions to your career. This is your prime time for setting resolutions about what you'd like to achieve in 2022 and ways that you'd like to take on more responsibility, demonstrating your leadership and expertise.
When Saturn squares Uranus on December 26th through 29th, you'll be feeling a need to make a meaningful contribution to the world based on your values. The combination of your knowledge of personal growth through the power of belief and career success will put you in the position to use your influence to make a contribution to those in need. You're not someone to complain about the ills of society, rather you want to spring into action to fix what needs fixing yourself. Consider what charitable cause is meaningful to you and dedicate time to brainstorming how you can make an impact in 2022. This New Year's Eve is the start of your own personal revolution, and you'll be connecting with the right people to further your vision.
Taurus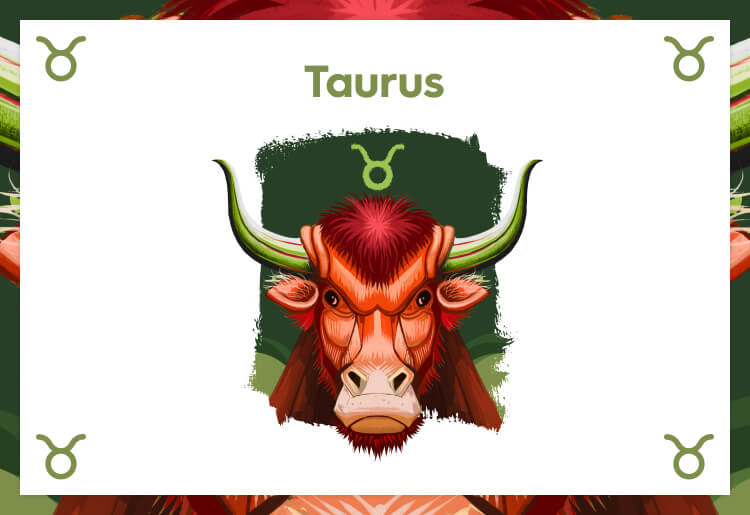 Where have you been hiding, Taurus? Chances are you've been feeling more inward recently and less inclined to go out and socialize. There are plenty of emotions bubbling beneath the surface, but it's been hard to find the words to express what you're feeling. The total solar eclipse on December 4th will feel like a relief for you, as your inner life is renewed and a new chapter begins. What actually had been going on was your integration of the past in order to start fresh. Come December 14th, when Mars moves Sagittarius, you'll be ready to face those demons of the past head-on and confidently move in a direction not plagued with doubts any longer.
With the Sun, Mercury, and Venus in your ninth house of higher education and publishing, you'll be on the quest for knowledge come December 21st. You've had your share of ups and downs this past month, and you are ready for answers, both spiritual and intellect, to help you make sense of the wisdom you've gained. You might even consider going back to study a philosophy, belief system, or religion that once was a prominent part of your life. This is part of your process of integrating the past and modifying internal structures to build for a better future.
The clash of rulemaking Saturn in your 10th house of public image and rule-breaking Uranus in your 1st house of self might have you feeling like your current public image has become too confining. You've grown as a person, and it's time to have these changes reflected in your public life as well. This might prompt you to re-do your social media profile, consider a vocation that is more aligned with your values, or step back from some responsibilities to refocus your energy. A good New Year's Eve plan for you is cheering goodbye to your former self and picking an activity that feels fun to you now, even if it is a bit out of character for you.
Gemini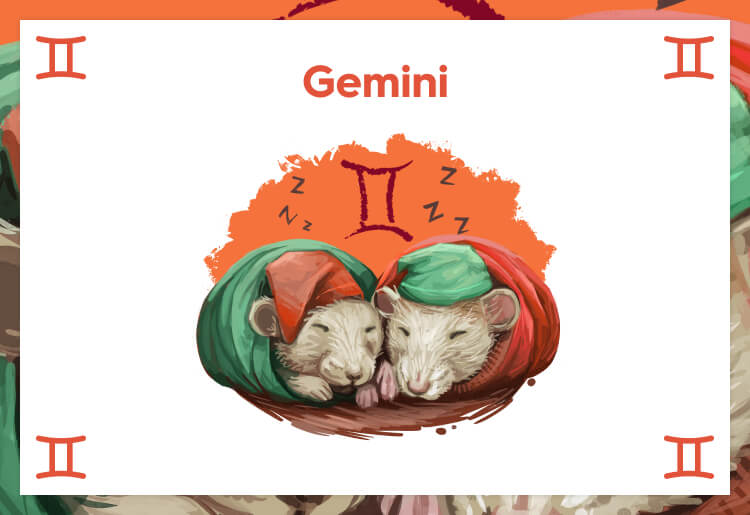 As the twin of the zodiac, Gemini, you know a thing or two about partnership. Chances are from when you were young, you've enjoyed exploring the world as part of a duo. It might even feel a little odd doing things on your own. The total solar eclipse on December 4th in your 7th house of relationships might indicate a change to your primary partnerships. You're doing a lot of internal reflection this month, essentially going on a spiritual journey inward. The Sun, Mercury, and Venus are prompting you to take a look at your shadow side, which is often hard to connect to without some solitude and inner reflection.
Ultimately, December is a time for you to find your own groove, and this might mean putting a bit of space between yourself and others. When your 7th house is further activated by Mars, the planet of conquest and drive, on December 14th you'll be more motivated doing things your own way, which we all know doesn't bode well for cooperative relations. Having awareness of this can help you take action to prevent conflict and keep the peace during this transit. You're flying solo for now, but soon enough you'll be ready to resume your dynamic-duo energy.
When structured Saturn and revolutionary Uranus clash on December 26th through 29th, you will be on a quest for truth. While it might be tempting to seek answers in organized religion or spirituality, the answers you seek can only be found within. As Uranus moves through your 12th house of the unconscious, dreams, and psychic realm, you're connected to the realm of genius. Trust yourself over what the world tells you. You might be a bit ahead of the curve, but others will catch up soon enough. The best New Year's Eve plans for you is doing something that engages your mind, whether discussing philosophy with friends, attending a spiritual ceremony, or listening to a tech innovations podcast. You might want to consider speaking with a fortune teller to help navigate the transformation, as the 8th house is one of mysticism and psychic energy.
Cancer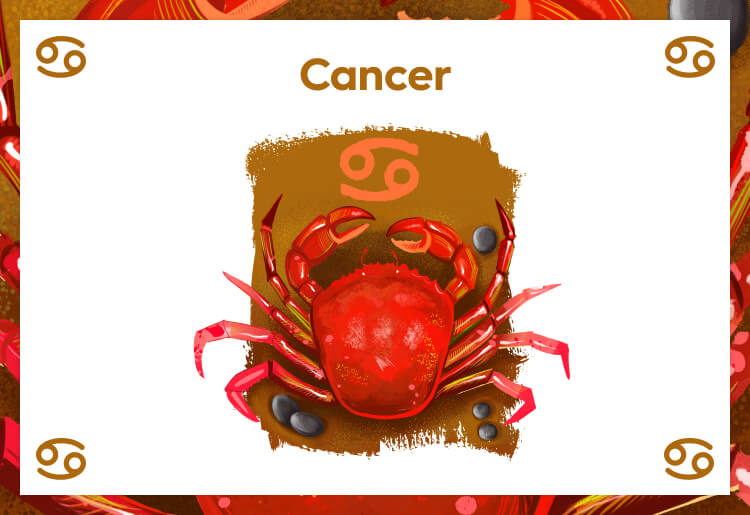 You've been busy, Cancer, and it's time to focus on self-care to prevent burnout. Don't be surprised if you need some downtown on December 4th when a total solar eclipse saps your physical energy. There is no need for concern; this is just a reminder that you must seek balance in your daily routine. From your work and leisure time to your diet and exercise, moderation is key. Even though it's a little early, the first half of December is the prime time for you to set some resolutions around your work life and health for the upcoming year.
By December 21st, when the Sun, Mercury, and Venus are in your 7th house of relationships, you'll be more focused on socializing and spending time with your favorite loved ones, friends, and family. Because Venus will be retrograde, this is a wonderful time for you to catch up with people from your past. You'll more than likely find they re-enter your life whether you're looking for them or not, so be prepared for a bit of nostalgia to influence your relationships. Rekindle family traditions from when you were younger and consider vintage gift buying for the holidays.
When strict Saturn squares rebellious Uranus on December 26th through 29th, you might feel a bit of a class between your need for personal time and social expectations. You've gone through a deep transformation this past year, Cancer, creating a new inner structure for your emotional life. While it can feel uncomfortable to share the ways you've changed with others, if you can summon the courage, you'll feel much more liberated in social groups. Others will be very happy to see you breaking out of your shell, and you'll see those insecurities and judgments truly were just doubts clouded by your emotions. The best way to spend New Year's Eve is doing something out of your comfort zone that makes you feel a bit zany, from a custom party to karaoke.
Leo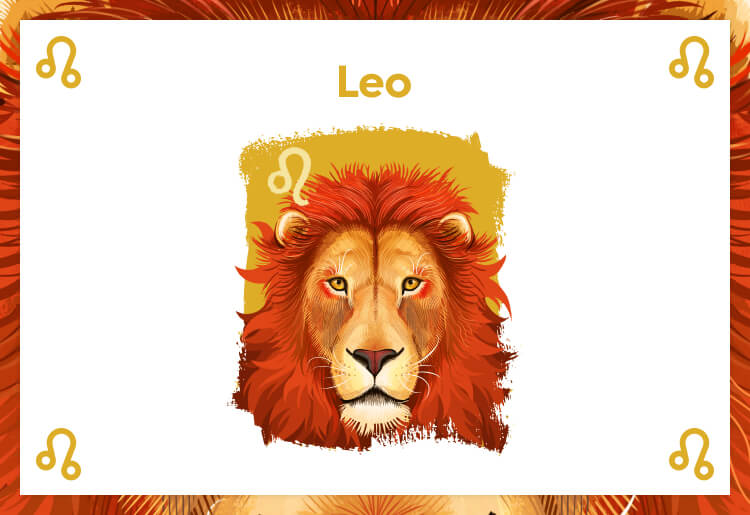 You're in your elemental this month, Leo. The total solar eclipse on December 4th brings a new chapter to your pleasure zone. Whether it's a romantic relationship that lights you up or the ability to fully express yourself, opportunities are opening for you to take center stage. This is your chance to be seen, heard, and validated in ways that truly light you up from the inside out, which means this is not time to play small! Wearing your heart on your sleeve will bring you the results you seek.
Come December 21st, you'll be ready to scale back on the indulgences and spend some more time focused on self-care. With the Sun, Mercury, and Venus moving through your 6th house of health and well-being, you'll want to check in with your body and perhaps even do a bit of detoxing. Venus retrograde might cause a bit of self-doubt about your physical appearance, but don't let that get you down. Embracing your body as it is will help you to establish a balanced relationship between your mind and body. Remember the foods you eat can directly impact your mood, so you might want to opt for nutritious foods that truly feed you from within.
The square between Saturn and Uranus on December 26th through 29th will cause a bit of tension between your public image and important relationships. This will most likely go one of two ways: You'll either embrace an out-of-the-box relationship structure or image that gives you the freedom to stand out from the crowd, or you might realize that your relationship doesn't have the common values needed to make it a success. A main factor in this is whether you're willing to deviate from the traditional path of relationships to try something new. If you can, you'll notice amazing results, otherwise, it might be time for you to reconsider the longevity of some partnerships. When Jupiter enters your 8th house of transformation and deep intimacy on December 29th, you'll have more clarity about the substance of your relationships, which will be a focus for 2022. You'll enjoy a private, exclusive New Year's Eve that allows for plenty of bonding with those you care about more.
Virgo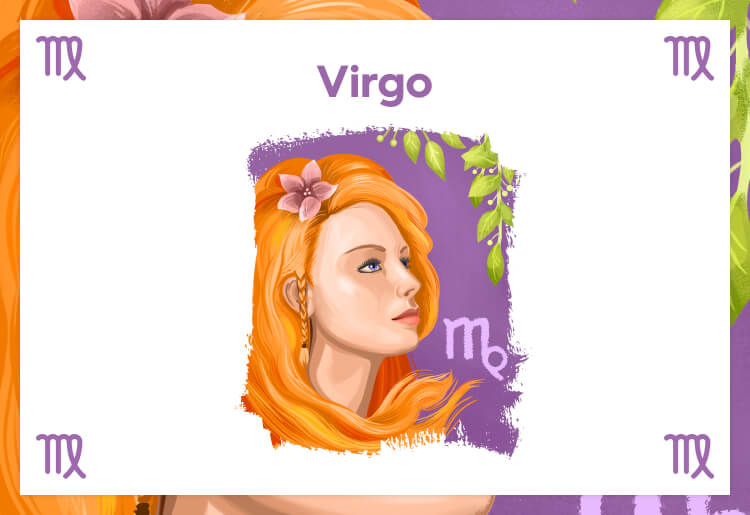 What role do you have within your family, Virgo? It's probably safe to assume you're the caretaker, a shoulder others can lean on when times get tough, or the responsible problem-solver. The total solar eclipse in Sagittarius on December 4th will offer you a fresh start within your family. You'll feel a bit more liberated to step out of your comfort zone and be more honest about the impact that the demands and expectations of others have on your well-being. It might be a little uncomfortable asserting yourself like this, but Mars moving through Sagittarius will give you the confidence needed to stick to your words and make changes to the dynamics at play.
The square between solemn Saturn in your sixth house and of work and routine with innovative Uranus in your 9th house of philosophy and spirituality might have you craving more from your daily life. This square has been building over the course of the year, and from December 26th through December 29th you might finally have the momentum to make the change you've been craving. You'll at least have an idea of how you can improve your day-to-day life to make time for meaningful spiritual or philosophical pursuits.
Things will lighten up after December 21st when the Sun, Mercury, and Venus are in your 5th house of fun, creativity, and self-expression. It's time for you to play a little and put your concerns on the backburner as you wind down the year in the pursuit of pleasure. There's plenty of focus on romance and love during this time, and even more so once Jupiter moves into Pisces on December 29th, 2021, will be a time of expansion through partnership, and you'll have good fortune in both business and romantic relationships. You'll enjoy being part of a duo this New Year's Eve.
Libra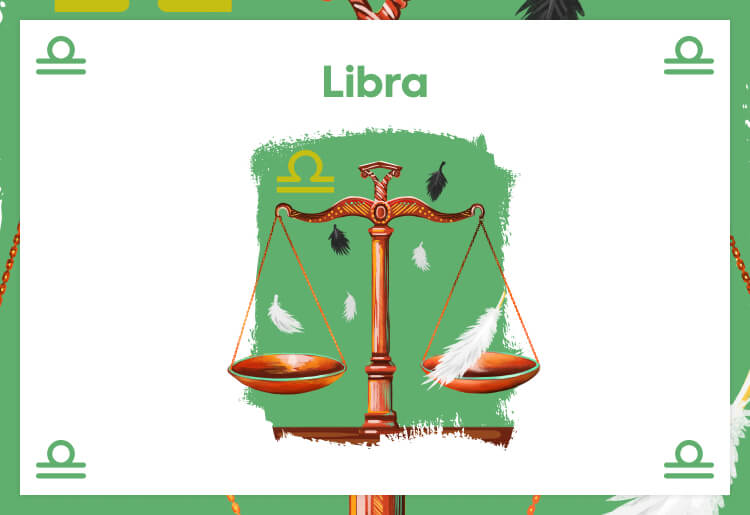 You are unstoppable this month, Libra, as you demonstrate to others that you know your own worth. You are the diplomat of the zodiac, a born negotiator of win-win situations, but the shadow side of peace-making is putting yourself second. When the Sun, Mercury, and Mars in Sagittarius move through your house of values, beliefs, and earned income, you will not tolerate setting for anything but the best. You are ready to assert yourself to make sure you're serving yourself before everyone else for a change. This leads to plenty of opportunities for financial gain, as well as a shift in the dynamics of your relationships.
Your love life in particular will undergo some changes, culminating in major shifts come December 26th through 29th when solemn Saturn squares transformative Uranus. Because Saturn moved into Aquarius back in March 2020, your relationships haven't been as carefree as they were in the past. You are craving stability in romance and developing boundaries to make this happen, but this can sometimes leave you feeling lonely and isolated. As Uranus transits your sultry 8th house, it might seem like relationships are more hot and cold than usual, which leaves you feeling uncertain and insecure. Both of these heavy-hitting planets might feel like you're carrying an extra burden. The tension isn't over yet, but it will culminate by the end of the month, giving you clarity on how you can balance spontaneity and stability to find a middle ground in your love life. If you need additional advice or guidance during this time, it would be beneficial to reach out to a psychic advisor on Keen.
To ease your worries and find your center, focus on your health and well-being, which the planet of good fortune, Jupiter, is expanding for you. Eating nutritious foods, making exercise a priority, and decreasing your stress levels will be immensely beneficial. You might want to consider having a detox New Year's Eve, filled with mocktails and self-care rituals. With the Sun, Mercury, and Venus in Capricorn moving through your 4th house, you'll feel most at ease in the comfort of your own home, where you can cozy up and wait for these rougher transits to blow over! You'll have your happily ever after soon enough, for now you are learning to rely on yourself.
Scorpio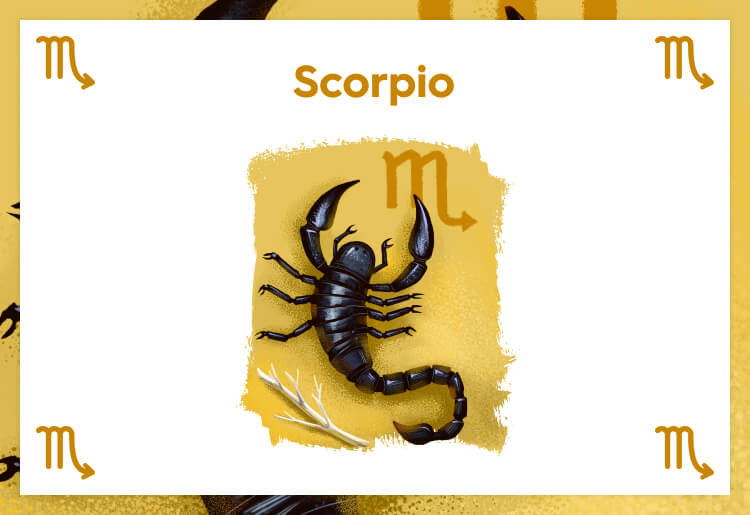 When was the last time you took a speculative risk, Scorpio? You might not consider yourself much of a gambler, but the best things in life happen when you take a leap of faith. Your desire for control sometimes makes you hesitant to invest in something with an unknown future; you naturally see the worse outcomes rather than the best. But as the Sun, Mercury, and Mars in Sagittarius move through your second house of earned income, you have the power to assert yourself and beat the odds. Remember this throughout the month.
By December 21st, the Sun, Mercury, and Venus will be in your 3rd house of neighborhood, siblings, and communication. Chances are you'll be out and about, running into old friends that you haven't seen in a while now that things are returning to full speed. It might be best to spend more time out of the house, as the square between Saturn and Uranus from December 26th through 29th might stir up trouble on the home front. Issues of domestic responsibility, privacy, and personal space might arise, causing a bit of conflict. However, with Jupiter moving into your 5th house of creativity and pleasure, you might feel more amicable than usual, which helps to smooth things over as they arise.
Your best bet is to find a place to call your own in your local neighborhood. Whether this is a bookstore, coffee shop, park, or art studio, you'll enjoy having a spot for when you are feeling a bit more reclusive. This might even be where you want to ring in the new year.
Sagittarius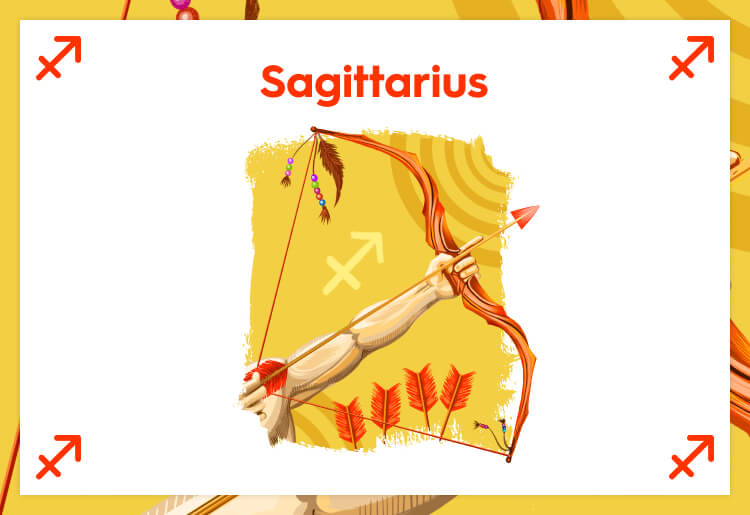 You are on a roll, Sagittarius, as the Sun, Mercury, and Mars move through your sign this month. With the total solar eclipse on December 4th, you are more willing to try on a new persona that aligns with your current passions, values, and beliefs about the world. You are the eternal truth seeker, and it's therefore natural for you to go through personal transformations every so often as you integrate newly learned knowledge.
December is the perfect time for you to cultivate and embrace an identity that feels right in this moment. Venus will be going retrograde in your second house of values and beliefs, prompting you to make some inquiries about your current stance. Don't worry about acting out of character; your true nature always shines through and could never be changed. This is just a chance to learn more about yourself and explore possibilities of who you can become through evaluation if you are living in alignment with the values and beliefs you hold.
By December 21st the Sun and Mercury will join Venus in Capricorn, prompting you to consider your finances. As tempting as it may be, this is NOT the time to put your money into risky investments or get-rich-quick schemes. You might even want to reign in your holiday spending to fit with a budget.
Changes in your domestic life will be front and center in 2022. You're seeking to expand your living quarters. This change may be a change in where you live (moving to a new home or location) or your home itself (renovation). Chances are you'll be feeling a bit restless when Saturn squares Uranus from December 26th through 29th, and it might be best for you to get out of town to clear your head. Consider traveling for New Year's Eve. Being out of your element will boost your spirits and give you the perspective needed to start 2022 on good footing.
Capricorn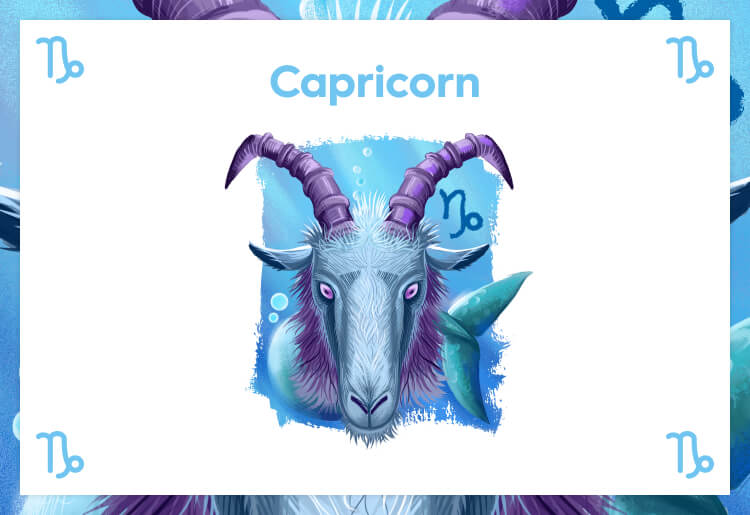 This month might start off on shaky ground for you Capricorn, something that you never enjoy. But when the total solar eclipse occurs in your 12th house of subconscious beliefs and psychic blocks, you will finally be able to release limiting beliefs that have been holding you back. You're tapping deeper into your potential and, as a result, are noticing how your mentality was obstructing progress towards your goals. This is a golden opportunity to clear out psychic and emotional baggage. To make the most of this fresh start, pick out a mantra or affirmation to replace the old beliefs you've outgrown, replacing doubts and fears with love and trust.
By December 21st, the Sun, Mercury, and Venus will be in Capricorn, shining the spotlight on you. You may feel called to add some new items to your wardrobe, change your hairstyle, or simply spend more time on self-care, especially because on this same day Venus, the planet of style and beauty, goes retrograde. Rather than splurge on something new, see if you can repurpose what you already have to add a sense of luxury to your life without it costing a dime.
Mercury will ensure your schedule is packed with things to do, and you might even need to do some last-minute travel. Expect the unexpected, particularly around December 24th through 29th, when your ruling planet Saturn squares off with Uranus. This momentum is intended to break you out of stagnant patterns, even if it's a bit jarring. Trust the changes and have faith in the progress you're making. You may end 2021 very differently than anticipated, but you're exactly where you're meant to be.
Aquarius
There's no stopping you the first half of December, Aquarius. You seem to rev up during Sagittarius season, as this is a time when a bit of rule-breaking is the most suitable course of action. It feels nice to not have to do everything by the book, and this energy will be increasing your confidence and zest for life. You'll feel a sense of pride for not walking the same path as everyone else and be happy to indulge in the revelry of holiday celebrations in your own style. Just make sure you also make time to tend to your domestic home life, especially around the total solar eclipse on December 4th in your fourth house of roots and foundations. It's important for you to create a secure home base to come back to after being out and about.
Come December 21st, it's time to wind down due for your annual astrological hibernation. With the Sun, Mercury, and Venus in your 12th house of solitude, retreat, and dreams, you'll notice your energy drawing inward. This is a potent time for you to nurture creative projects, focus on your spirituality, and do dreamwork. Writing will be a wonderful outlet for you to release concerns or fears you've been ruminating about, opening a channel for higher wisdom to come through, especially around December 24th through 29th when your ruling planet Uranus squares off with Saturn. This is an intuitive period of deep healing for you.
You've grown in so many ways this year as Jupiter, the planet of wealth and good fortune, blessed you with abundance, expansion, and new opportunities. Before Jupiter transits into Pisces on December 29th, it will be a good time to write out what you're most grateful for receiving as a way to close out 2021. Thoughtful reflection yields great reward.
Pisces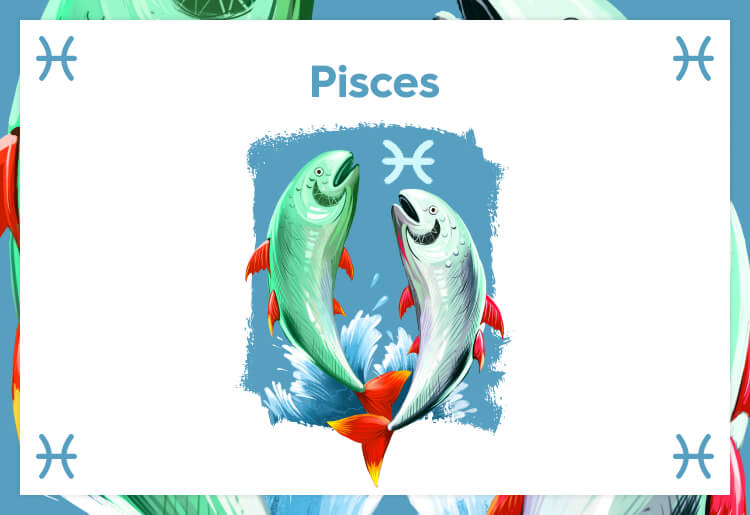 Others might be ready to blow off some steam as the year draws to a close, but you're in full work mode, Pisces. You are well aware that putting in the extra hours this month will set you up for success as Mars moves through your 10th house of career, honor, and public image starting December 14th. With the Sun, Venus, and Mercury in Capricorn moving through your 11th house of groups and communities, you're in a prime position to network with influential people who can take your career to the next level. Make sure you keep some business cards on hand because others will be noticing your magnetism and looking to make an investment in you.
On December 4th, the total solar eclipse in Sagittarius lights up your 3rd house of apprenticeship, credentials, and teaching. You might consider signing up for a course that will enhance a skill set you've been developing. Seek out someone who has achieved what you wish to accomplish and see what you can learn from them. Also, be prepared for strikes of genius around this time. Act on the flashes of insight you are receiving for the best results.
Being among like-minded people is going to stimulate you and increase your ambition. When heavy-hitter Saturn squares revolutionary Uranus December 24th through 29th, you might feel the need to put some distance between yourself and people in your social life that do not have the same goals or priorities as you do. You are very sensitive to the energy of others, which can be detrimental when it impedes your success, such as you picking up their bad habits. Create boundaries that protect your vision. Jupiter moves into your sign on December 29th, making 2022 one of the greatest years for you, Pisces. This upcoming year will be one for the books, so use December to prepare for expansion, growth, and new opportunities headed your way.
Need more information?
Learning how the planets affect your life is just one of the many tools for personal and spiritual growth. Speaking with a psychic reader can offer more insight into your unique situation. If these horoscopes spark your interest or raise questions, you can always check out these best online psychics for further details about what to expect this December.