Both positivity and negativity spread like a virus. But if you keep your body, mind, and soul at a high vibration, you protect yourself from harmful energies that create negative vibrations.
Even the best tarot readings cannot replace the practical ways to protect yourself from negative energy. These tips can fuel your body, mind, and soul to be in a positive state of being and create a powerful auric field that rays bright beyond darkness.
» Want spiritual advice from an expert? Check out our top 10 picks for the best online psychic reading sites.
1. Protect Yourself Through Affirmations
Our minds can be like sponges for information circulating through telepathic impressions and digital devices. We consistently communicate with each other while surrounded by multiple beliefs, perceptions, and emotions.
Therefore, practicing affirmations deeply connected to your soul creates a positive mental shift that protects you from negative energy. This unwavering understanding of yourself carries power that is confident and strong, keeping your mind sharp and protecting you from manipulation and confusion.
2. Protect Yourself Through the Power of Crystals
Crystals are like storage houses for energy. They absorb and destroy negative energy while enhancing the power of an element or chakra that needs extra support.
For example, black tourmaline is known to absorb negative energy from the atmosphere surrounding you and your aura, and jet is known to protect you from harmful spirits, spells, and enemies.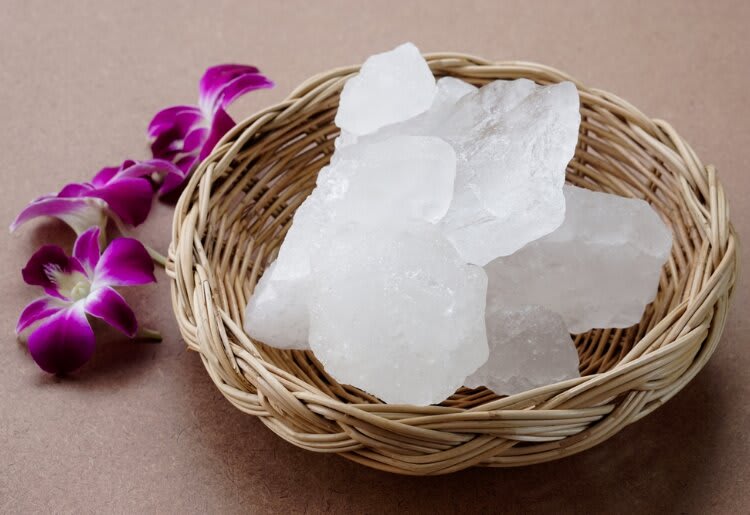 3. Protect Yourself Through Feng Shui
Our environments nurture our bodies, mind, and souls. However, our homes manifest our subconscious and can display where we might lack "chi" energy, hold weaknesses, and require enhancement to be happy and healthy.
By practicing cleanliness and using the elements of fire, wood, metal, wind, and water, you can Feng Shui your environment to create an atmosphere that repels negative energy.
» Attract wealth and prosperity into your home with these Feng Shui tips.
4. Protect Yourself By Expressing Your Creativity
Creative aspirations such as writing, drawing, and dancing can protect you from negative energy.
Our souls inspire us to express the complex emotions created by our hearts and perceived by our minds. By expressing our creativity, we dive into our feelings, whether good or bad, in a usable form that is healthy and therapeutic.
5. Protect Yourself Through Ritual Protection Spells
You can perform a ritual protection spell by connecting to the forces of the universe and allowing the five elements of fire, water, Earth, air, and spirit, to assist you.
Using herbs such as sage, lavender, and cedar, you can practice smudging, bathe in their spiritual oils, and connect with nature. As you perform set tasks, practice visualization, listening, smelling, and feeling as you recite positive affirmations to manipulate energy in your favor.
Here is an affirmation that will assist you in your ritual spell and protect you from negative energy:
"I am a child of the Earth, moon, and planets. My soul connects to the stars in the sky, and my body holds memories of the trees, oceans, winds, and volcanic tides. Engraved in the lands, my ancestors protect me, and the spiritual forces of the heavens love me eternally."
6. Protect Yourself By Cleansing Your Aura
Our bodies emit powerful electromagnetic energies that manifest as seven astral layers. These layers, otherwise known as aura, can display the health, emotions, and nature of a person's state of being. By ensuring your aura is solid and clean of any impurities, you will continue to be happy and protected from negative energy.
You can cleanse your aura and protect yourself from negative energy by meditating, spending time in nature, using psychic powders, or smudging.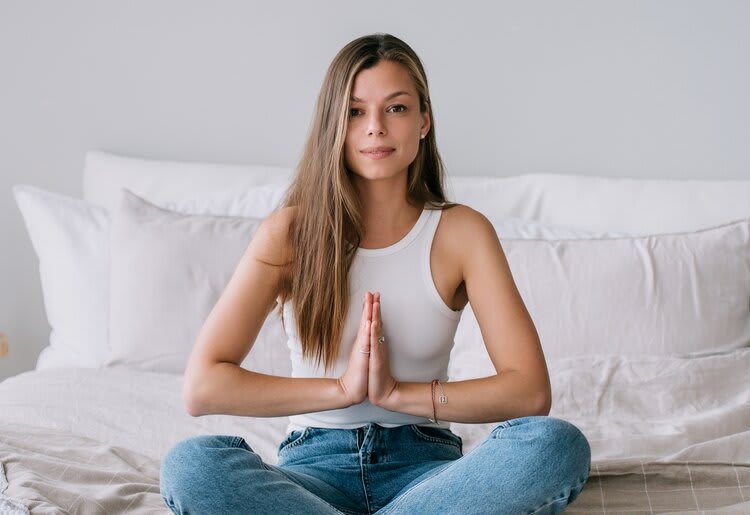 7. Protect Yourself By Ingesting Natural Foods and Clean Water
Humans have a biochemical makeup that requires complex nutrients only found in nature. In addition, natural foods and clean mineral water carry live nutrients that assist your body in creating energy, otherwise known as ATP. These healing and thriving components have a high vibration that helps remove harmful impurities from the body and provides a clean, energetic effect that lifts you up.
Eat colorful, plant-based foods such as apples, herbs, and seeds, and drink clean water free of fluoride, chlorine, and heavy metals to protect yourself from negative energy.
» Try Kasamba or California Psychics for more advice on negative energy.
8. Protect Yourself By Practicing Movement
Practice movement to protect yourself from harmful impurities and remove toxic energies from your body. Exercises such as yoga, physical arts, and strength training enhance blood flow to your brain and stimulate dopamine receptors that release endorphins.
In addition, walking, running, and hiking detoxify the lymphatic fluid in your body through the stimulation of pressure points at the bottom of your feet. Thus, if you consistently practice these forms of movement, you will have a healthy body, mind, and soul that radiate positivity and protects you from negative energy.
9. Protect Yourself By Following Your Heart
The mind can only take us so far regarding what we know, while your heart can open you up to unlimited possibilities beyond human conditioning. By following your heart and choosing what makes you happy, you instantly connect to your highest vibration, dissolve all false perceptions limited by your mind, and protect yourself from attachments that bind you to negative energy.
Thus, protect yourself from negative energy through laughter, love, connecting with your inner child, and not taking life too seriously.
10. Protect Yourself Through Prayer, Rest, and Meditation
We need time to reset and pause on our journey to reflect and center ourselves. Rest, prayer, and meditation connect us to the present and strengthen our faith in the source.
Exhaustion can put you on guard, making you vulnerable to negative energies. Although, this is solely a harmful illusion that can be avoided by periodically meditating, resting, and praying.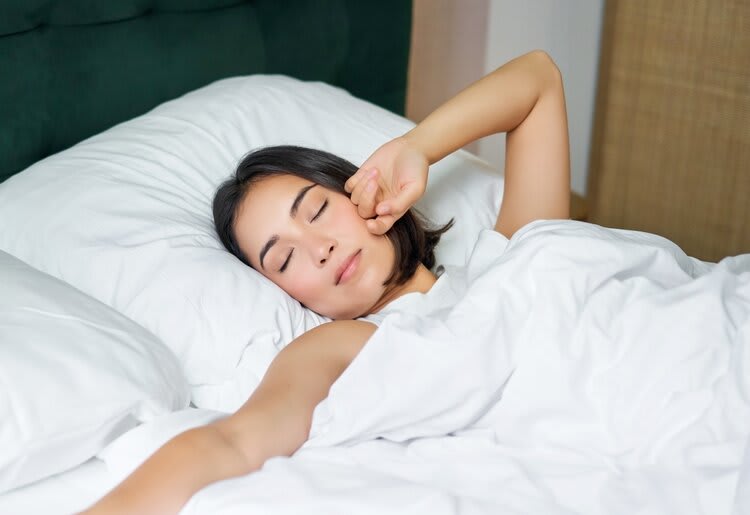 Are You Protecting Yourself From Negative Energy?
Protecting yourself from negative energies is a lifestyle that will promote healing, bring you happiness, and ensure that you thrive and reach your highest potential.
Your vitality will soar, and negative energy will not be able to touch you. So protect yourself with these practical ways and watch your life change forever!
» Try these exercises to strengthen your telepathic ability.