In ancient Chinese tradition, the five aspects of a good life are destiny, luck, virtue, knowledge, and Feng Shui. Thus, to attract wealth and prosperity, practitioners would use the principles of Feng Shui to align their strengths and weaknesses with their physical and spiritual environment. 
A psychic would advise you to utilize the spaces and areas in your home with wood, fire, earth, water, and metal. This would harmonize the dualities of becoming and unbecoming, thus enhancing flow and alignment with wealth and prosperity. 
So, to help you realign your life, here are ten Feng Shui tips to attract wealth and prosperity in your home.
» Want your own spiritual advisor? Check out our top 10 picks for the best online psychic reading sites and services.
1. Create a Sacred Space
Creating a sacred space, especially in the Money and Abundance area in the southeast part of your home, will attract wealth and prosperity.
In this sacred space, you can add earth element decors such as crystals and rocks, sandy and earthy colors, clay pots filled with sand, and pictures of landscapes. The earth decor will provide grounding and stability in your sacred space of money and abundance, allowing you time for self-reflection, centering, and presence. 
2. Create a Dedicated Place of Knowledge
Knowledge is power; thus, you can be sure to attract wealth and prosperity if you place a bookshelf in the Fame and Reputation and Spiritual Growth area in the home.
Fill the shelf with knowledge, ideas, and information that feed the mind and expand your awareness towards higher learning. You can also place your achievements, such as diplomas, certifications, and awards representing your career or life purpose.
» Want to improve your life? Here's how to manipulate energy to get what you want.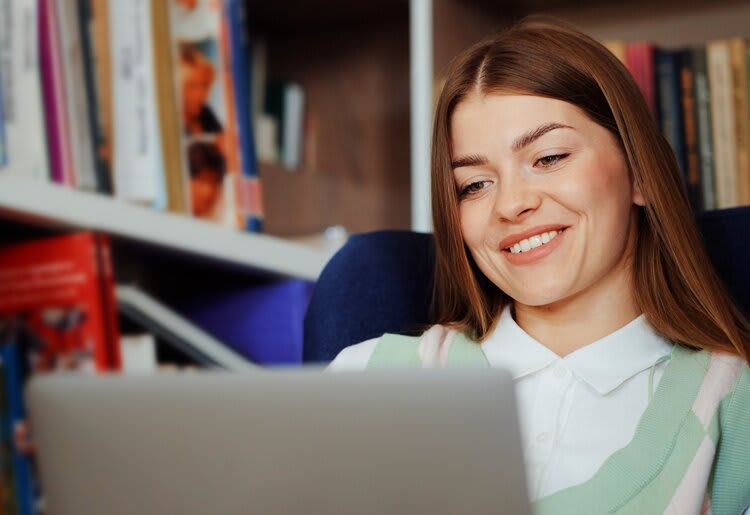 3. Place Positive Affirmations Around Your House
In the center area of the home (the Heart), you should place inspiring quotes or affirmations. They will express the energy and vitality needed to channel wealth and prosperity into your home.
You can also practice adding positive affirmations in your Money and Abundance Area and Fame and Reputation area to enhance the flow of capital in your life. 
4. Place Your Office Desk In a Position of Command
Your desk should command the room by being placed in front of a good view of the window and door. This seat of power is the boss's position, traditionally called the "dragons lair."
This placement will boost ambition, motivation, and determination to reach success and victory, attracting wealth and prosperity. Avoid having your back to any doors or hallways, as this can increase insecurity and restlessness.
» Want an affordable psychic to guide you to success? Try AskNow.
5. Place Plants and Nature Decors Around Your Home
Placing plants in the areas of Money Abundance and Fame Reputation in your house's south and southeast areas will attract wealth and prosperity.
Plants represent the wood element of growth, health, and vitality, providing shade and shelter. Placing plants and natural decor in the home offer excellent Feng Shui healing to your body, mind, and spirit. They are air purifying and help channel a healthy flow of Chi energy.
6. Display Inspiring Items In the Bedroom
Your bedroom reflects your personality. Thus, it is essential to bring beauty, such as fresh flowers, art, and images that open up your heart chakra.
It can be incredibly healing to display items that inspire you or hold spiritual value. By sharing deep meditative rituals with your divine things, you can align with eternal love attracting wealth and prosperity. 
» More: What your bedroom says about your personality.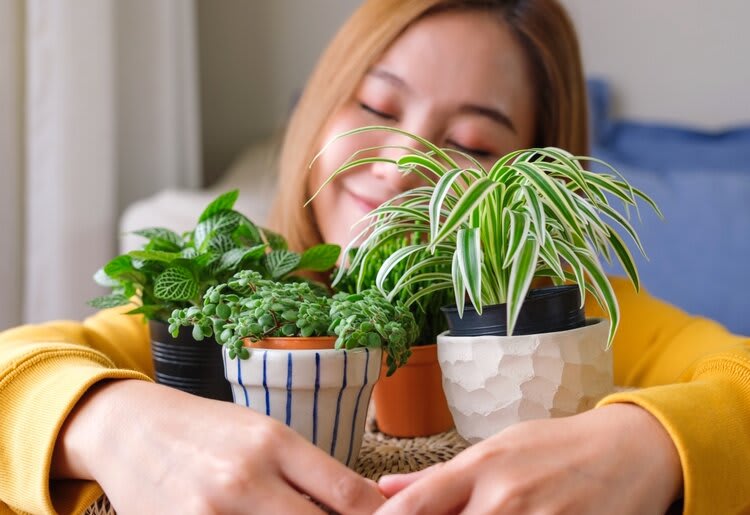 7. Practice Smudging With Incense and Herbs
This tradition involves the burning of herbs (smudging) such as sage, lavender, and sandalwood to purify the air.
To enhance wealth and prosperity, you can start and end your smudging process in your home's Money and Abundance area by saying a prayer and affirmation to attract success and abundance. Just keep your windows open to release the old and stagnant energy, to replace it with new and fresh Chi in the home. 
8. Hang Mirrors In Your Home
Mirrors are a fabulous way to enhance the easy flow of Chi in your home. They represent the water element creating vitality and abundance, expanding the space and bringing more light.
Mirrors also counteract negative energy that comes through sharp corners. So, hanging mirrors in hallways with sharp bends will enhance the flow of good, healthy Chi (water).
Doing this will ultimately open you up to more outdoor activities, relationships, expansion, and growth in your life, attracting wealth and prosperity. 
» Want a free online tarot reading? Try Horoscope.com.
9. Maintain Cleanliness and Declutter Your Home
Clutter is a sign of old, disorganized, stuck energy that manifests in your home. Clearing clutter is therapeutic and will align you with prosperity and abundance as you remove energetic chaos from your home. 
You are connected to all materials whether you see them or not. Items that are not loved or used create negative emotional currents in your body, attracting scattered energy, and pushing you further away from attracting wealth. Clutter creates behavior patterns, fears, anxieties, attachments, and repetitive thoughts, creating insecurities and financial lack.
10. Add Fire Element Decors
Place fire element decors in your Career and Life Path area in the center north of your home. This will help attract a creative, inspiring, and passionate career and life, leading to increased wealth and prosperity. 
Placing fire element decors such as candles, images of fire, a fireplace, triangles and star shapes, and colors of red, purple, pink, orange, and magenta in the home will enhance warmth and creativity. Thus, placing these in your Fame and Reputation area, located in the south of the house, will ignite passion in your soul, attracting further success.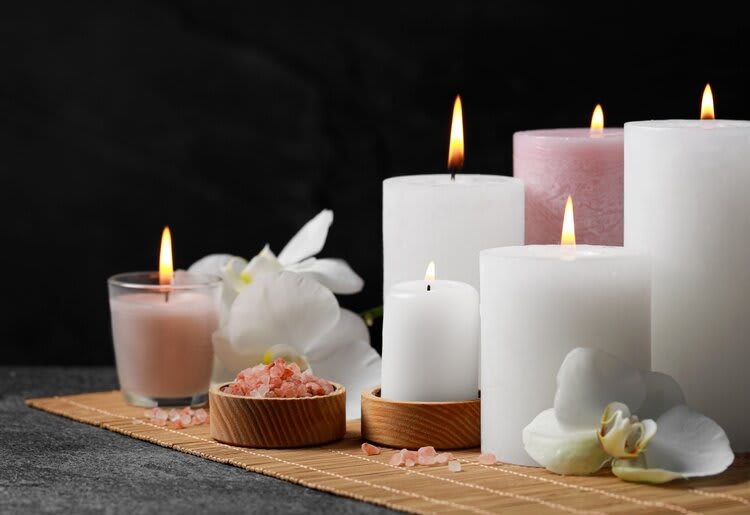 Feng Shui is a Journey
Feng Shui can profoundly impact your life, requiring patience and compassion, though you can be sure to see improvements as you continue to nurture your home inside and out. 
As you begin your journey of self-discovery throughout your home, you will learn much about yourself and eventually live in a harmonious environment.
» Want to know what life has in store for you? You should check out some of the best online fortune tellers.