In a Nutshell
Horoscope.com offers detailed horoscopes, tarot readings, and inspiration channels, all designed to deliver accurate and up-to-date advice when it comes to all areas of your life: your relationships, career, health, dreams and everything in between. Whether you want to know what to expect today, this month, or even over the next year — this site has you covered.
pros
Detailed information for all zodiac signs and personality traits
Multiple apps make it easy to check horoscopes on the go
3 minutes free on the first reading
cons
No in-house live psychic readings
Search function is somewhat limited
Horoscope.com Visit Site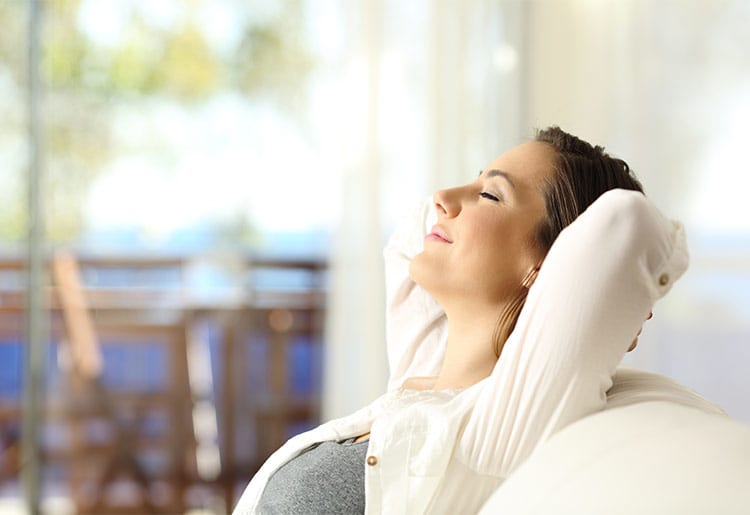 Is Horoscope.com Trustworthy?
When searching for an online psychic, one of the main concerns is trustworthiness. There's no denying the existence of bad actors and frauds, who cast a dubious shadow over the field and its more legit practitioners. So how do you separate the 2? How can you tell a legit psychic from somebody just out for your money?
The short answer is you can't. Psychic readings are by nature mysterious, personal, and unquantifiable. However—there are some fairly reliable criteria that, when applied to a psychic or psychic website, can either weed out questionable practices or spotlight the signs of a transparent, honest business. Here's how Horoscope.com looks under scrutiny:
Screening process?
Yes. Horoscope.com doesn't have its own in-house live psychic readers, but has partnered with Keen to make this service available for all visitors and users. All psychics on the site have visible customer user ratings and reviews to help you select the right psychic to suit your needs.
Psychic bios?
Yes. Sharing a platform with Keen means that Horoscope.com benefits from its professional layout and visibility. Each psychic has their own page with a photo, self-written description, and list of specialties.
User reviews?
Yes. Visitors can read thousands of reviews listed under each psychic's bio to get a feel for others' experiences and make a decision if they're the right psychic for them.
Community resources?
Yes. Horoscope.com's website is a veritable encyclopedia of articles, games, guides, and general information about all matters esoteric.
100% money-back guarantee?
Yes. Horoscope's psychic reading page advertises a 100% Satisfaction Guarantee policy.
VERDICT: TRUSTWORTHY
Horoscope.com meets all of our criteria for a psychic website you can trust. The psychics themselves are visible and offer personal information about their backgrounds and experiences, and they're joined by customer reviews that let you see how other visitors felt about their readings. Add to that extensive non-branded reading materials and guides and a satisfaction guarantee and you get a site that stands behind its psychics and does its best to keep its customers informed and happy with their readings.
A final note about trustworthiness
Given the nature of psychic readings, it's impossible to determine with absolute certainty the legitimacy of a practitioner. Furthermore, there are factors that can influence the success or failure of a reading that may have nothing to do with the legitimacy of the psychic. For that reason, make sure you choose a psychic that specializes in your field of inquiry, and communicate your questions and goals clearly. Nothing's black and white when it comes to psychic readings—hey, that's part of the fun, right?—but judging online psychics by certain criteria can drastically increase your chances of finding one who's in it for the right reasons.
Pricing & Special Offers
There is plenty of free content on the site which can be accessed by members and non-members alike. In order to access premium content, you must subscribe to a psychic's fan club that has uploaded premium content. The cost options are set up by the psychic and you will either pay:
0.99 credits / 2 weeks
4.99 credits / 2 weeks
9.99 credits / 2 weeks
14.99 credits / 2 weeks
When you register today, you will get 9.99 of free credits.
Types of Psychics & Services
Psychics
There are a number of psychic categories to choose from depending on the type of reading you want. This includes love and relationships, tarot, palm reading, and rituals and energies.
There are currently free chat options on offer with psychics who are online and available, but you do need to sign up to use this feature. For in-depth personal readings, and to access premium content you must subscribe to a psychic's fan club, and pay a subscription fee.
Horoscopes
Upon landing on the homepage, you can select your zodiac sign, and will then be taken to your horoscope page. Here you can find horoscopes for yesterday, today, tomorrow, weekly, monthly and yearly.
There is more information relating to your sun sign, love, career, money, health, Chinese, tarot and planets for your sign.
Each day, you will also be presented with your matches relating to love, friendship, and career, and your card for the day.
There is also a detailed page for each zodiac sign where you can learn more about your key traits, personality, strengths, and challenges.
Tarot
The site offers a range of automated tarot readings including daily love, love potential, angel tarot, and a tarot forecast for the coming days and weeks. It's important to note that along with the horoscope readings, these are completely automated—so they may not be completely accurate all the time.
Apps
Horoscope.com has 4 astrology apps:
Horoscope and tarot

Yes or no tarot

Horoscopes for Facebook

Horoscopes by astrology.com (a partner site)
These apps provide insights on love, career, money and health for all 12 signs of the zodiac. The main app for horoscope.com (horoscope and tarot) features daily, weekly, monthly, and yearly horoscopes, as well as daily matches and star ratings, free games, and the option to purchase premium personalized tarot readings.
What's Unique About Horoscope.com?
Horoscope.com has very detailed information and descriptions of all 12 signs of the zodiac, instead of just providing horoscopes. This is a great foundation for newbies to learn more about their sign and personality traits, and what to expect from horoscope readings.
The site also offers many articles based on astrology and horoscopes, which are arranged into 5 categories: spirit, style, success, sun, and sex. Users can select whichever category they want to explore further, and find a huge catalog of soulful teachings and tools which they can learn from and put into practice.
Horoscope.com Visit Site
Customer Support
Horoscope.com has a contact form available on the site, but doesn't list any details on when you can expect to hear back from them.
Customers needing support regarding psychic readings purchased through Keen, can find answers to most questions on Keen's knowledge base or in the blog. You can make use of the customer support form online to file a query, or call customer service during regular business hours (Pacific Time) at 1-877-533-6435. If you'd like to request a refund for a psychic reading, fill out a refund request on a special online form that can be found on Keen's website.
Bottom Line
Horoscope.com is a fantastic site to use for detailed and free daily, weekly, and monthly horoscope and tarot readings relating to all aspects of your life. However, if you specifically want a live and personal psychic reading, it might be better to go directly to one of the top psychic websites instead.