It's crucial to ensure your aura is consistently clear of impurities and that you provide fuel and protection for the light forces you emit. Cleansing your aura effectively promotes better health, happiness, and awareness while defending against environmental pollutants, toxic perceptions of fear, and unconscious limitations.
A variety of psychics understand how to sense, feel, and read auras, so consider having an aura reading to further help you cleanse and strengthen yours. In the meantime, here are 10 effective ways for you to cleanse your aura, according to psychic experts.
» Want to talk to a psychic from the comfort of your home? Check out our top 10 picks for the best online psychic reading services.
1. Cleanse Your Aura Through Movement and Exercise
Your body has pressure points connected to your chakra energy centers, manifested as astral layers, otherwise known as auras. These chakra centers are open depending on how your pressure points interact with the elements of the Earth.
According to Dave Nelson, a reiki healer, physical movements such as yoga and physical training strengthen your body and ground you while you open your chakra centers. This will create flow and cleanse your aura of any harmful impurities.
2. Cleanse Your Aura With Spiritual Oils
To cleanse and strengthen your aura, you can use several spiritual oils made from potent herbs as tinctures or rub them on your skin.
According to Stephanie Bruwer, a psychic witch, patchouli oil, which is related to the Earth's energy, can be rubbed on the skin to attract love, strengthen sexual power and wealth, and create an energizing aphrodisiac scent.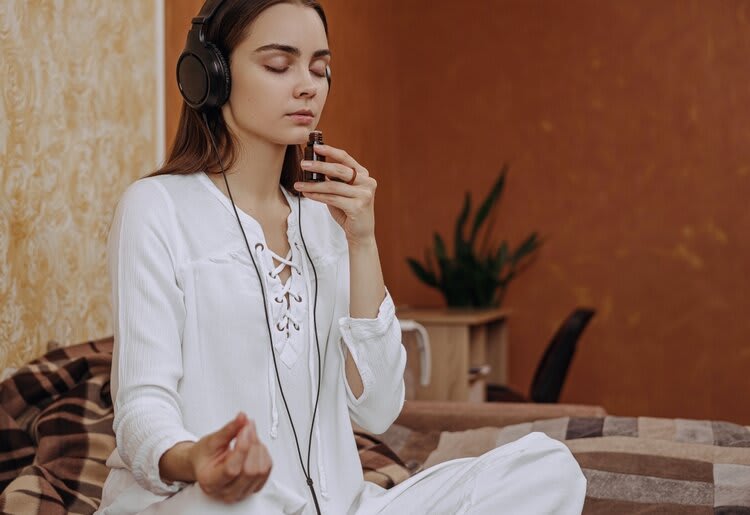 3. Cleanse Your Aura by Being in a Positive Environment
According to Luna Sidana, author of "Auras," an aura expands or shrinks according to interaction. So, your aura will continue to be cleansed if you interact with a healthy and positive environment. As a result, it will be strongly balanced and healthy even while facing a chaotic environment.
The most effective way to cleanse your aura is to separate yourself temporarily from outside interactions and saturate your aura to ensure integrity.
» Calm your soul and cleanse your aura by trying the best tarot reading sites.
4. Cleanse Your Aura Through Spiritual Baths
Over time, the body becomes more acidic due to environmental pollutants. Spiritual baths can rebalance your body by alkalizing it through compounds such as Epson salts, baking soda, and apple cider vinegar.
According to Melissa Monroe, author of "Psychics 4 Today," you can experience a sacred treatment and cleanse your aura by submerging your clean body into a spiritual bath while utilizing the power of the full moon.
5. Cleanse Your Aura Through Psychic Powders
According to Joyce Fraser, author of "The Power of Spiritual Cleansing," several psychic powders can remove negative energy and cleanse your aura.
Herbs such as All-Purpose, basil, jasmine, cloves, rosemary, and sage contain potent herbal properties that can be made into cleansing powders. Once sprinkled in the environment of your choice, they then cleanse impurities and protect your aura.
6. Cleanse Your Aura by Eating Nature's Food
Natural plant-based foods gifted to us by the Earth have potent properties to heal and cleanse the body, mind, and soul.
According to Candice Covington, a healing arts master, natural live foods such as parsley, garlic, pumpkin seeds, and radish greens have their own auric layer. Therefore, they will vibrationally connect with your auric field and cleanse harmful impurities when consumed.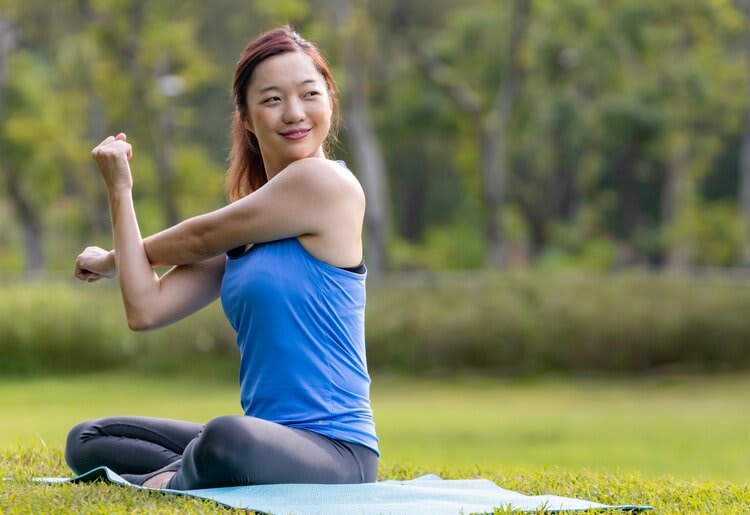 7. Cleanse Your Aura Through Meditation
By connecting to the divine source through meditation, you can create a powerful and effective intention to cleanse your aura.
Alexandra Tiodar, a reiki therapist, suggests imagining rays or spheres of divine energy running through your chakras and around your auric field, thus clearing it of any dark harmful impurities.
8. Cleanse Your Aura Through Stone Crystals
Crystals are molecule rocks that naturally occur through crystallization. They are protective vessels for energy and are known to transmit energy waves through radios and watches. However, this same ability to hold power can pull out negative energies in the environment, from the body, mind, and soul, by clearing and cleansing the auric field.
According to Jade Small, a blogger at Quantum Theory, selenite, a clear white rock, can absorb and purify light. She mentions that selenite pulls out negative thoughts and toxic energy like a sponge and can cut cords to toxic attachments.
» Get expert and online spiritual advice today through Hollywood Psychics or Psychic Center.
9. Cleanse Your Aura by Having Fun
According to Yuna, author of "How to Read Auras," your aura loses color and becomes dull when you are too stressed. This is why having fun and going out to play is a fantastic way to cleanse your aura.
You will feel better connected with the elements of nature and the lightness of it all when you swim in the ocean or go for a hike in the forest. It will brighten your aura and create solid, confident colors.
10. Cleanse Your Aura Through Smudging and Incense
Herbs hold potent healing properties regardless of the senses through which they enter the body, mind, and soul. They heal and absorb physical, emotional, mental, and spiritual impurities by destroying those particles with their powerful substance.
According to astrologers and psychic experts at Keen, burning herb bundles such as sage, lemongrass, and lavender to smoke your auric field and environment will cleanse it of all impurities.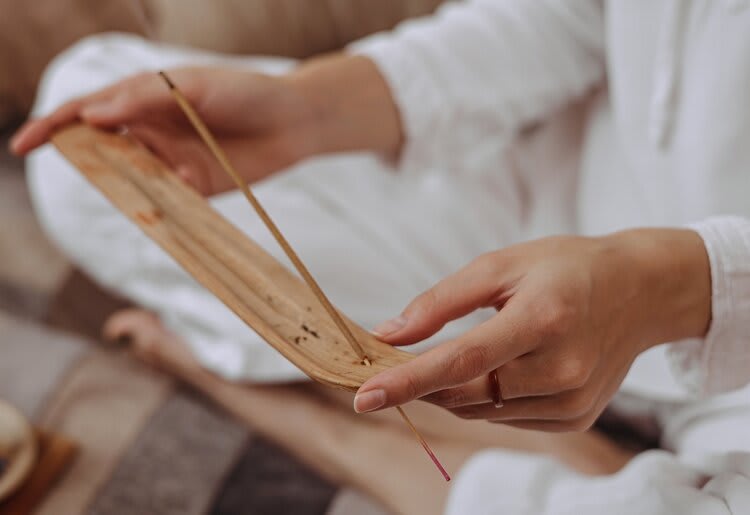 Have You Gathered the Tools to Cleanse Your Aura?
Cleansing your aura and maintaining a beautiful shield of color in your astral layers is a lifestyle practice that can surely enhance your life in miraculous ways.
You will thrive and notice that your health, mind, and overall zest for life will flourish beyond what you deem possible.
» Want to attract wealth and prosperity into your home? Try these Feng Shui tips.