In a Nutshell
Whether you're looking for help with your love life, insight on where your career is going, or just some peace of mind, speaking with a psychic can help. With Hollywood Psychics you can reach out to a psychic advisor by chat or by phone, and do things on your own terms. Use the site to connect with advisors who advertise a wide variety of skills - from clairvoyants to empaths to mediums - and find a price and specialty that work for you.
pros
Special introductory rates + first 3 minutes free
Money-back guarantee
Psychics are carefully screened
cons
No video chat option
Fewer psychics than on competing sites

Hollywood Psychics Visit Site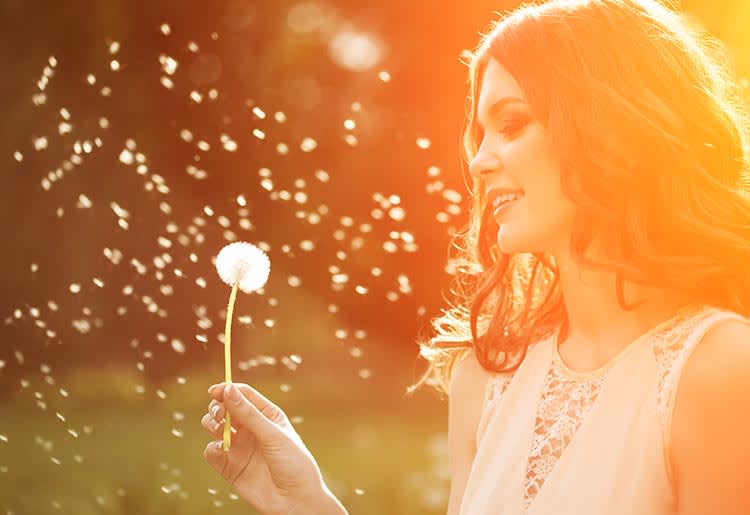 Psychic Screening Process
Hollywood Psychics doesn't believe in letting just anyone offer psychic readings on the site. The first step for any prospective reader is to fill out a fairly lengthy online questionnaire which requires uploading a resume and answering whether or not you have a criminal record.
After the application is sent, the site will arrange for the advisor to perform a 10-15 minute psychic reading for a current psychic, and if approved, they will be allowed to set up an account on the site.
Types of Psychics & Services
You can get an online psychic reading through Hollywood Psychics either by phone or chat. Filter the search results according to your preferred platform, and listen to the reader's voice prior to starting a session.
Hollywood Psychics has advisors with experience in all of the major psychic specialities as well as some niche specialties. Here's a look at some of the main offerings:
Tarot readings
Tarot cards are often thought of as a way to read the future. In reality, these packs of 78 illustrated cards are used by readers to paint a picture of who you are and gain insight about what you're facing in life. With Hollywood psychics, you can choose between 70 online tarot readers.
Clairvoyants
Clairvoyants use extrasensory skills and senses to look into the future or beyond what is visible to the naked eye. This skill can be used in readings that tell you about what is happening in your life that perhaps you cannot see, or what you could face down the road. Hollywood Psychics hosts 75 gifted clairvoyants.
Empaths
Sometimes, when we're in a rough spot, just having someone who can understand how we feel makes all the difference. Empaths are psychics that can enter the emotions of a person and understand what they're feeling in order to help find some solace. If you're looking for an empath reading, you'll be able to choose from over 75 online empaths on Hollywood Psychics.
Psychic Medium
We may all live - for now - in the physical world, but for psychic mediums, connecting with the spiritual world is all in a day's work. Psychic mediums can work with individuals or in groups called seances, in order to communicate with people who have passed to the spirit world. Many people go to mediums in order to try and connect with a loved one who has passed on. Hollywood Psychics has over 25 online mediums to pick from.
There are a wide range of other psychic specialities available on Hollywood Psychics, including animal readings, dream analysis, numerology, and angel cards.
Pricing & Special Offers
Regular price: $5 per minute
*Last updated: May 2019
Hollywood Psychics starts users out with a special $1 per minute introductory rate, but once the special ends, customers are put on a plan that charges $5 per minute. Hollywood Psychics offers a customer incentive program where for every 10 readings you get, over 10 minutes long, you'll receive an extra 3 bonus minutes for free.
What's Unique About Hollywood Psychics?
Hollywood Psychics employs a strict screening process for prospective psychics, something that sets it apart from much of the competition.
While the site doesn't offer video chat, it offers phone and chat conversations with a large number of psychics covering all types of specialities. Readings are available in English or Spanish, and you can listen to an audio recording of every psychic to help you decide whether or not to pay for a reading.
Choosing a psychic is easy, thanks to the detailed filters. Filter your search by reading type, reader style, specialties, tools, gifts and languages. Hollywood Psychics makes it simple for you to find exactly what you're looking for.
Perhaps the most unique feature is the satisfaction guarantee. While most psychic reading sites will only refund a meeting back into the customer's account for site credit, with Hollywood Psychics you can actually receive cash back if you're unhappy with a reading.

Hollywood Psychics Visit Site
Customer Support
Hollywood Psychics will fully refund your money if you're unhappy with a reading. You can reach customer support in a number of ways, including an online contact form, a live chat window, and a phone line at 1.866.866.5949.
Bottom Line
You're searching for answers and with Hollywood Psychics you can reach out and connect with all types of psychic readers with specialities that can meet almost any customer's needs. If you're a little unsure, you can rest easy knowing that every reader on Hollywood Psychics has passed a strict screening process.