By holding hands with the Divine and focusing on releasing all thoughts, you'll experience freedom as endless love washes all distractions from your subconscious.
And within this metamorphosis of your body, mind, and soul, you'll transcend the limits of your own perception.
Here are 10 major benefits you can experience through meditation.
» Looking for spiritual guidance? Check out our top 10 picks for the best online psychic reading sites and services.
1. Meditation Cleanses the Chakras of Blocked Energy
Our spiritual body is contained in a human vessel, which holds seven energy centers known as chakras. These chakras allow our soul to move our body and mind through both the physical and spiritual realms.
Being surrounded by various environmental toxins, beliefs, and ideas makes it easy to become energetically sidetracked by negative influences.
Meditation is a powerful practice that cleanses the chakras of any energetic blocks that keep us from performing at our full potential. Cleansing the chakras is a significant benefit that will generate continuous healing energy throughout the body, mind, and soul.
» Here's how you can align your chakras to bring more joy, bliss, and positivity to your life.
2. Meditation Shows You Exactly What You Need
Being still, and taking a step back from your worldly attachments, brings you closer to knowing exactly who you can be. Meditation helps you to connect to your Soul and look beyond the distractions created by temporal illusions.
Without these distractions, you'll be able to determine what you need now, and so it'll become easier to nourish yourself. You'll start connecting with your desires—the flame that pushes you to act. And you'll learn what you genuinely love and live for and where your dreams lie.
It is impossible to deny yourself the freedom that meditation offers. When embraced, the practice of meditation will transform your life.
3. Meditation Enhances Your Intuition
As you dissolve all distracting thoughts and balance the solar and lunar energies inside your body, you'll notice a momentary pause of peace.
Within this peace, you'll witness the divinity in yourself and others.
Meditation sharpens your intuition, empowering you to understand yourself and your circumstances better. This creates a crucial shift in your ability to surpass logical perceptions of reality and see truths hidden from the average eye.
» Ready to move past illusions and limitations? Take a look at these top 10 proven methods to open your third eye.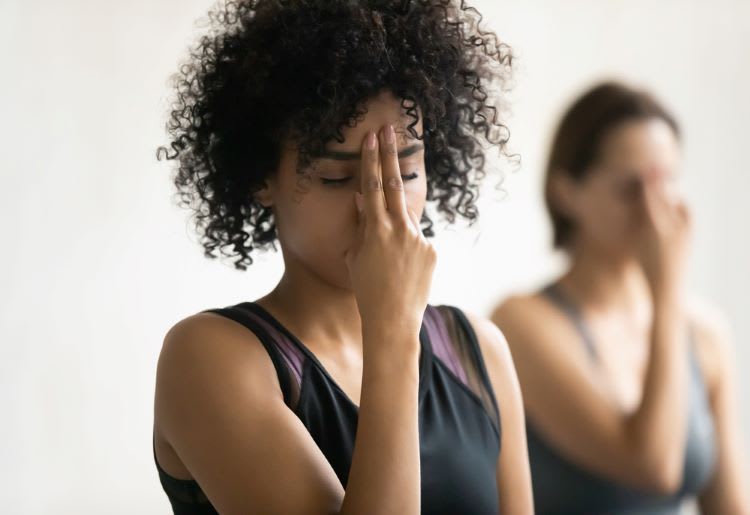 4. Meditation Protects You from Negative Energy
Meditation reveals the negative and positive energies surrounding us. This helps us determine what is good for us and what is not.
As you unlock more of your authentic power, it'll become easier to separate yourself from toxic people, situations, and habits. This powerful benefit will protect you from negative energy and align you with excellent health, happiness, and Love.
5. Meditation Pushes You to Face Your Fears
Throughout life, we are taught to conquer our fears, which usually results in escapism, avoidance, and void filling. Your shadows exist in your fears—without understanding what they are and where they stem from, you'll continue running from yourself.
Meditation ignites a flame of faith that gives you the courage to light your way through the dark unknown.
This powerful benefit teaches you to rely on your intuition and trust in Divine Love to keep you safe on your journey toward enlightenment.
» Achieve your full potential by asking your psychic these 10 questions.
6. Meditation Teaches You to Harness the Power of Kundalini
Your energetic aura—which radiates from your chakra centers—vibrates in different directions, responding to your need for attachment and a sense of safety. But, unfortunately, this powerful vibration can become chaotic and unstable, wreaking havoc in your body, mind, and soul.
Kundalini is a beneficial skill that can be unlocked during meditation. This power can tame the snake of desire, helping you to let go and surrender.
When you harness the power of Kundalini, you'll be able to control the powerful vibration inside of you so that it flows to and becomes concentrated in your chakras.
As a result, you'll be able to develop important spiritual skills such as Reiki healing, Tantra, and shamanism. With this practice, you'll be empowered to open the awareness of your senses.
7. Meditation Opens You Up to a Whole New World
As you let go of the illusions created by reality, the veil will lift, and living in isolation—separated from others—will no longer be possible. Time won't exist, and you'll be connected to all creation. You'll be aligned with your frequency and become part of a greater whole.
Meditation is a doorway to a spiritual dimension where you are interconnected with a collective of spiritual beings, such as twin flames, soulmates, and soul family, who see things for what they are.
Through meditation, you'll have access to new collections of knowledge and understandings. More importantly, you'll be able to communicate with other beings without even saying a word.
» New to the world of spirituality? Dive straight in with the best online psychic readings for first-timers.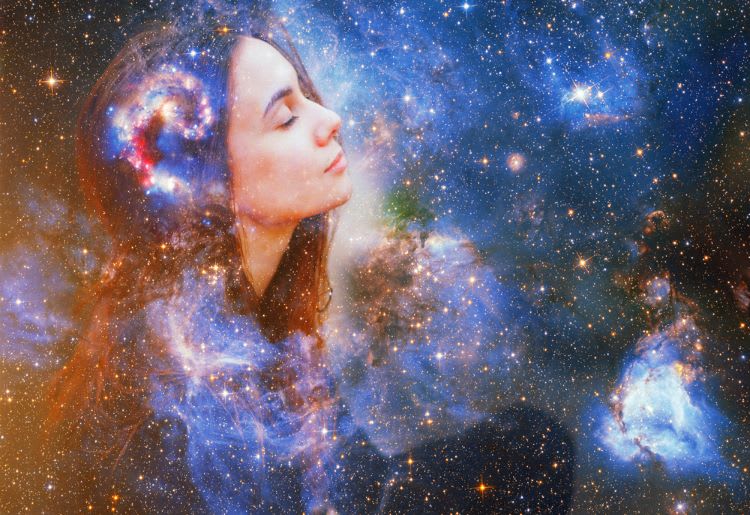 8. Meditation Aligns You With Abundance and Prosperity
Meditation will empower you to let go of all that binds you and release the chains of expectations, generational curses, and limitations. Here, in freedom, you'll be able to surrender to Divine Embrace.
As you move beyond ego attachments and the need to fight for survival, you'll become limitless.
Through meditation, you'll experience sensations of being at the right place at the right time. Opportunities and roads will open for you as if by magic. And you'll be comforted knowing that your protection comes from a force greater than yourself.
Following this practice will allow the universe to manifest your divine birthright of abundance and prosperity.
9. Meditation Creates Awareness of Your Psychic Abilities
As you meditate, you'll enter a present state of being. Here, you'll become aware of your seven senses and the subtle cues you receive from your internal and external environments.
The more you become aware of your spirit guides and soul's nudges, the greater the possibility of developing psychic abilities such as clairvoyance, clairaudience, and claircognizance.
» Try these 10 exercises to strengthen your telepathic ability.
10. Meditation Helps You Remember Your Past Lives
Once you connect with your essence through meditation, the illusion of time will dissolve and your soul memories will become clear.
Meditation is a powerful force that opens doorways to past lives. You'll be able to connect to the scars on your soul that have created unexplained phobias in your present life. You'll understand the experiences, connections, and motivations that drive you in this life.
This extraordinary benefit will reveal what needs to be healed or changed. Meditation shows you who you are and who you can be—your Karma and Divine purpose.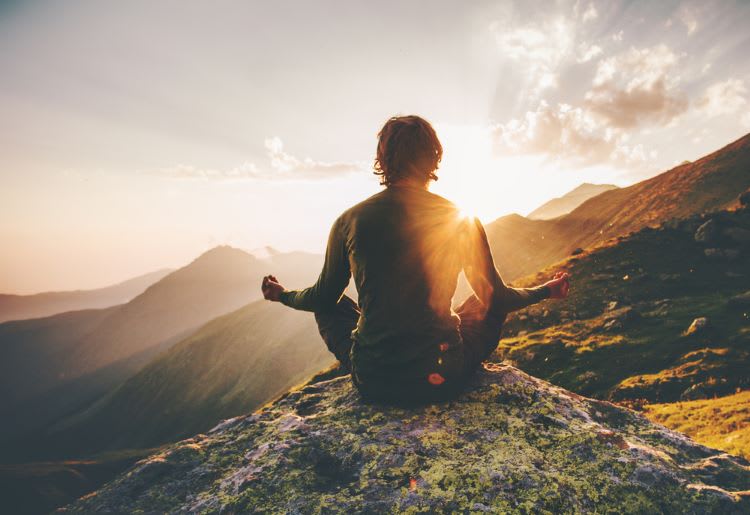 It's Time to Experience the Power of Inner Peace
The more you meditate, the more your soul magnetism will experience the power of inner peace, as you align your thoughts and action with the spirit.
When you decide to start your meditation journey, find someone to guide you toward reaching your full potential.
» Get a personalized reading from Purple Ocean or Psychic Source today.