The keto diet is a low-carb, high-fat diet with a moderate amount of protein. Unfortunately, most high-fat or protein-based foods such as fish, eggs, and meat tend to be low in fiber. Fiber is vital for many of our body functions, especially digestion. It has a substantial impact on gut and even heart health.
Meal delivery services like Home Chef and Factor_ can help you get enough fiber in your diet by delivering balanced, keto-friendly meals right to your doorstep. If you're low on time or simply not a fan of the kitchen, keto-friendly meal delivery services make sticking to your diet a breeze.
That being said, here are the 10 high-fiber keto foods to promote good gut and heart health.
1. Avocado
With their unique buttery flavor, avocados can be added to various dishes, from salads to dips and more. They are rich in healthy fats and contain many nutrients such as vitamins C and K, potassium, and folate.
This keto-friendly food is high in fiber, with a small avocado offering about 9 grams of fiber and just 3 grams of carbs.
Avocadoes are quite versatile and can be enjoyed in many different ways. Guacamole is probably the most popular avocado dish. Avocado egg salad is great for a quick lunch, and avocado chips are perfect for low-carb nibbling.
2. Coconut Meat
Coconut meat refers to the white flesh inside a coconut, which is rich in fiber and healthy fats. It offers many important minerals, including manganese and copper. With just 2 grams of carbs, an ounce of shredded coconut meat provides 5 grams of fiber.
You can munch on pieces of coconut meat or add shredded coconut to any recipe of your choice. It adds a comforting nutty flavor to sweet and savory dishes. No-bake coconut dessert bars, coconut macaroons, and toasted coconut chips are popular keto recipes made with coconut meat.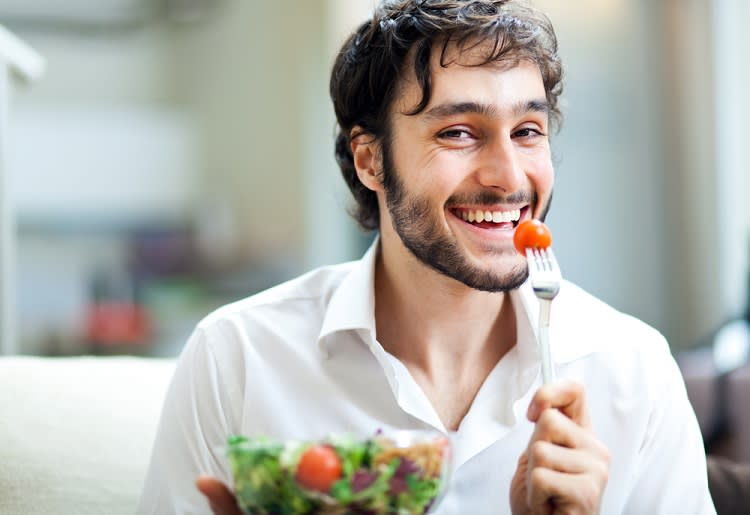 3. Blackberries
Most berries are keto-friendly and rich in antioxidants. Regular consumption of berries is linked to a reduced risk of heart disease.
Blackberries are especially rich in vitamin C, with a cup of this sweet and tart fruit offering over 30% of the recommended allowance for vitamin C. Eating blackberries daily can boost insulin sensitivity and burn fat (1). A cup of blackberries contains 6 grams of carbs and 7 grams of fiber.
From keto blackberry cobbler, blackberry bars, and low-carb blackberry cheesecake, blackberries can be added to plenty of recipes to increase your fiber intake in the most delicious ways.
4. Mushrooms
Mushrooms are rich in nutrients, including vitamin B and potassium. With a range of B-vitamins such as riboflavin, niacin, and pantothenic acid, mushrooms benefit heart health.
A cup of oyster mushrooms has 3.6 grams of carbs with 2 grams of fiber, and the same amount of Portobello mushrooms offers you 3.1 grams of carbs with 1.3 grams of fiber.
Creamy garlic mushrooms, pan-fried mushrooms with bacon, sausage-stuffed mushrooms, or simply stir-fried mushrooms with a sauce of your choice—the options are endless.
5. Cauliflower
Cauliflower, a cruciferous vegetable, is quite popular in keto diets as it can be used as a grain substitute. It is low in calories and high in fiber, vitamins, and minerals.
Cauliflower also contains choline, an essential nutrient similar to B-vitamins. Choline gets converted into a neurotransmitter that is vital for many bodily functions, including muscle contractions and brain health (2).
With 2 grams of carbs, a cup of chopped cauliflower also offers 2 grams of fiber. You can make keto bread or keto pizza crust using cauliflower, and keto cauliflower mash is a close substitute for mashed potatoes. Add some herbs, cheese, and fresh cream to make it decadent and irresistible.
6. Broccoli
Another cruciferous vegetable that offers you some protein as well is broccoli. It is low in calories, high in fiber, and rich in nutrients such as vitamins K and C, potassium, and folate.
To ensure you get the most of its benefits, eat it steamed in soups, salads, or as a buttered, crunchy side dish. A cup of broccoli has about 3 grams of carbs and 2 grams of fiber. Cheesy broccoli casseroles and creamy broccoli and cheddar soup are quick and delicious keto recipes you can include in your cooking routine.
7. Asparagus
Although many people think asparagus is green, this springtime vegetable has different variants. They come in a variety of colors, such as green, white, and purple, and can be eaten raw or cooked.
Asparagus is high in fiber, low in calories, and offers you almost half of your daily requirement for vitamin K. Asparagus also contains a good amount of folate, a nutrient that's vital during pregnancy. With three grams of fiber, a cup of asparagus has just 2 grams of carbs.
You can have asparagus as a side dish or snack. Try sautéing it in some garlic butter or roasting them in the oven.
8. Eggplant
Eggplants have a meaty texture. Despite its bulky appearance, this vegetable is quite low in calories and a great fiber source. It also contains many other nutrients, such as potassium and manganese. This superfood also contains notable amounts of copper, folate, thiamine, and vitamins A, C, and K. A cup of chopped eggplant has 2 grams of carbs and 3 grams of fiber.
Eggplant pizzas are quite popular in the keto world. Drizzle some olive oil on a baking tray and arrange eggplant slices. Add your choice of pizza toppings, cover generously with mozzarella cheese, and bake. Delicious!
9. Purple Cabbage
While purple cabbages taste similar to green or white cabbage, they have higher amounts of helpful plant compounds in them. Its bright color comes from anthocyanins, a plant compound known for its antioxidant and anti-inflammatory properties. These are highly beneficial for our immune system.
Purple cabbages have high amounts of vitamin C, even more than oranges. Numerous vitamins and minerals are present in this miracle vegetable. It contains calcium, iron, and manganese along with Vitamin B6, folate, retinol, and Vitamin K. With 5 grams of carbs and 2 grams of fiber, a cup of chopped red cabbage is ideal for a keto diet.
You can make a simple stir-fry with purple cabbage keto noodles, and purple cabbage slaws are great for topping keto nachos.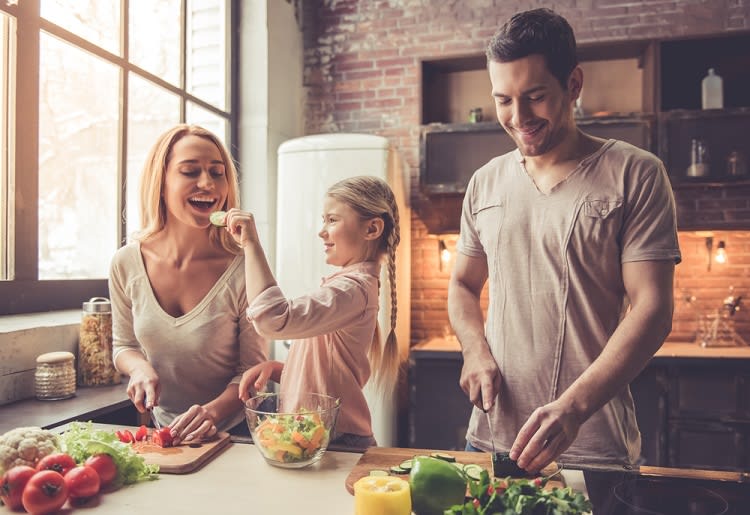 10. Chia Seeds
Well known for their impressive omega-3 content, chia seeds pack quite a powerful punch despite their size. They have numerous vitamins and minerals, including protein and fiber.
Chia seeds absorb a lot of liquid and turn into a jelly-like form, so they are often used as a vegan sauce thickener and egg replacement in various recipes. Two tablespoons of this wonder seed offer you 2 grams of carbs and a whopping 11 grams of fiber.
Add them to smoothies or sprinkle them on top of salads. Creamy chia seed puddings are quite popular as a sweet treat on keto, so try making blueberry chia smoothies with almond or coconut milk.
Getting Enough Fiber on a Keto Diet Doesn't Have to Be Complicated
With such versatile and delicious keto foods on your grocery list, you will have no trouble increasing your fiber intake while keeping the carbs low. You can reap the rewards of following a keto diet and the numerous benefits associated with dietary fiber.
Follow a proper keto diet guide to lower your insulin levels, reduce unwanted body fat, and achieve your goals of being healthy and fit.
References