Your carbon footprint refers to the amount of greenhouse gas you produce through your actions. These actions include how much electricity you use, what car you drive, and many more. It also includes the food you eat and where you get it from, whether that's through meal delivery or a grocery store.
For example, fruits, vegetables, and nuts have a much smaller carbon footprint compared to meat, cheese, and eggs. Therefore, research has shown that a plant-based diet helps the planet by decreasing the emission of these gasses (1).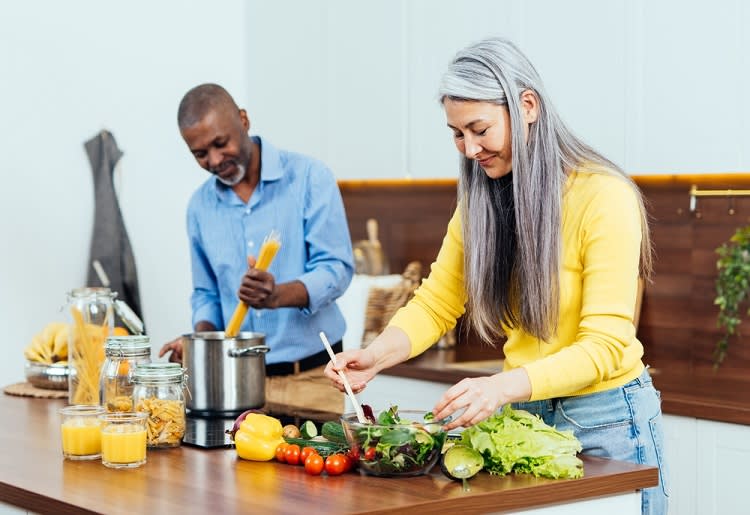 Carbon Footprint of Meal Delivery Services
According to a study published in Resources, Conservation and Recycling, meal delivery services have an even smaller carbon footprint than equivalent meals bought from a grocery store and prepared at home. In fact, grocery meals emit 33 percent more greenhouse gases than meal delivery on average (2).
Meal delivery services offer meal kits with pre-prepped or pre-packaged ingredients that are specific to the recipe you have chosen. This is similar to ordering groceries, but you get exactly what you need to make a specific meal and nothing more—no waste or having leftover groceries to deal with later on.
Meal delivery services like Blue Apron or HelloFresh deliver affordable, restaurant-quality food to your doorstep. These delivery services are environmentally conscious. With portion control, they assure less food waste. This is very important to note as a substantial amount of the food industry's carbon footprint comes from food waste, much of which occurs during distribution and consumption.
How Can Delivery Services Help You to Be More Sustainable?
Avoiding dairy and meat has a great environmental impact on our planet, so switching to a vegetarian or vegan diet can considerably reduce your carbon footprint. If you use one of the many vegan meal delivery services that offer flavorful vegan meals, you can reduce your carbon footprint even further.
Here are some more tips for further reducing your carbon footprint:
Increase your seasonal fruit and vegetable intake
Cut down on meat
Go for organic products
Reduce food waste
Meal delivery services reduce their carbon footprint by:
Using recyclable takeout containers and avoiding straws
Using local ingredients
Switching to renewable energy sources
Using eco-friendly packaging such as compostable mailers and air pillows that have lower volume, lower mass, and fewer layers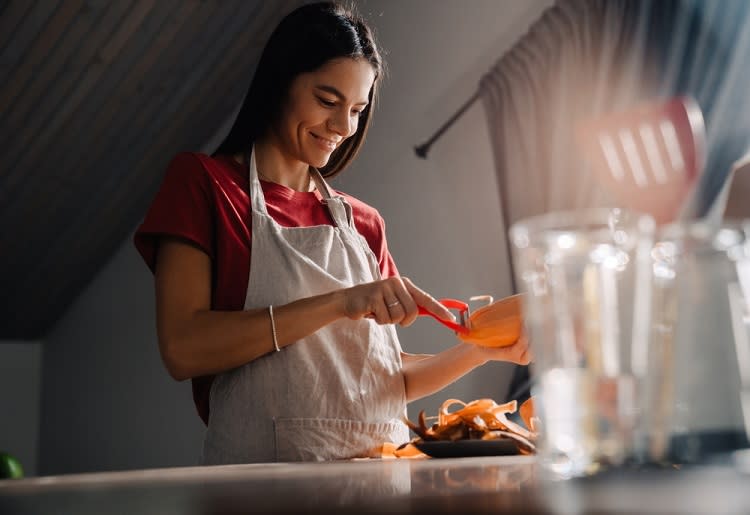 How Eating Out and Getting Takeout Affect Your Food Carbon Footprint
A team of researchers from the University of Sheffield in England and the Research Institute for Humanity and Nature in Kyoto, Japan, examined around 60,000 families to find their carbon footprint (3). They concluded that families eating out at restaurants frequently produced 1,700 times more greenhouse gasses than cooking at home.
According to the UN, the food sector accounts for around 30% of the world's total energy consumption and about 22% of total greenhouse gas emissions (4). In the UK alone, it was deduced that 1.1 million tons of food are wasted in the hospitality and food service sector each year.
Zero Foodprint (ZFP) is a non-profit organization that works with restaurants to calculate their "foodprints." It includes gas emissions from ingredients, energy use, transportation, and waste. In their research, they calculated that an average of 8 kg of CO2 is emitted for every meal prepared in restaurants, with 70% of that being produced in the production of ingredients.
Taking these stats into consideration, we checked the newest trend in the food industry: online food deliveries. The numbers are staggering. "If you spend US$70 a week on food deliveries, your carbon footprint is 450% higher a year as compared to those who don't order food deliveries" (5).
Can meal delivery services help you become more sustainable?
When you compare this with customized, pre-portioned, restaurant-quality meals right in your house, the meal delivery services emerge as the winner. These companies have collaborated with chefs to maintain the highest quality meals that fill your stomach and satisfy your palate.
If you're worried about packaging, don't be! The best of them have tackled the problem beautifully. Companies like Home Chef and Blue Apron use medium-sized, recyclable, leak-proof materials that have a lesser carbon footprint than others. Their meal kits come in insulated boxes with extra cooling packs for protein.
They cater to your allergies and food preferences with vegetarian, vegan, low carb, dairy-free, nut-free, and gluten-free choices. Oven-ready prepared meal delivery services are also available.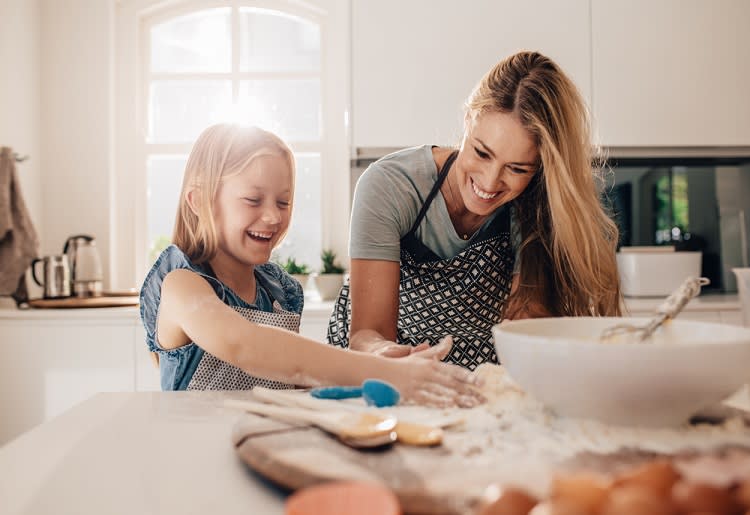 Take Away
Today, it is more important than ever to be conscious of our decisions and their impact on the environment. And with the food industry being one of the most significant contributors to greenhouse gasses globally, making environmentally-conscious decisions about your food is essential for the good of our planet.
Meal delivery services offer the ultimate convenience by taking all the work and frustration out of mealtimes. So, when you consider how good they are for the environment, switching to meal delivery is a no-brainer.
References