And, unless you're wired with some sort of innate recipe planner, it can be hard to come up with new meal ideas and after a while, things might not feel so fresh.
This is where home meal kit delivery companies have your back. If you're trying to build a diet of organic, homemade food, signing up with one of these companies can make it easier than ever. You'll be sent a revolving set of fresh ingredients and recipes that you can make on your own.
Making brilliant organic meals at home has never been easier. If you're looking for fresh organic food shipped directly to your doorstep, take a look at the top companies.
The Lowdown on the Top Organic Meal Kits
HelloFresh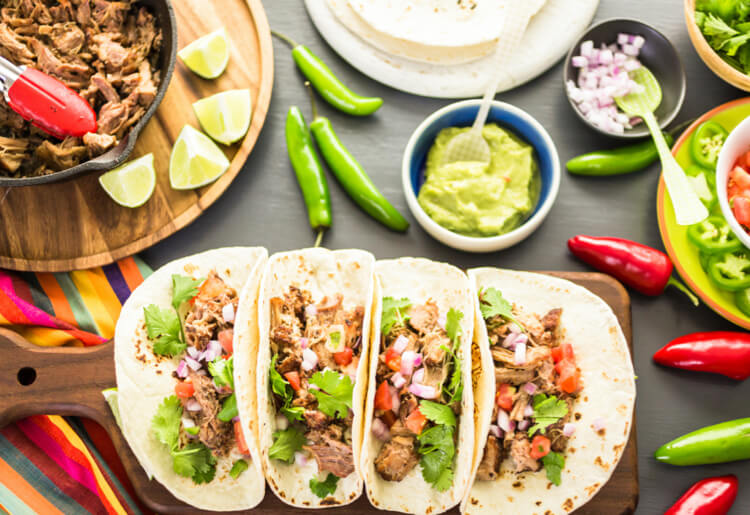 The easiest recipes to make
Many organic ingredients provided
Easy to make recipes
Flexible plans, easy to cancel or pause
HelloFresh is devoted to providing high-quality ingredients and meals that can be easily made at home. The company is not 100% organic, but it does offer many ingredients that are organic. As it says on the website, the company mission isn't to be entirely organic, rather, to help customers "make those first steps towards cooking well-balanced meals at home."
All poultry is antibiotic and hormone free. All pork is hormone free and domestically sourced, all of the seafood the company uses is wild caught and farm raised, and all of it meets the standards of the Monterey Bay Seafood Watch program.
Save $20 on your first HelloFresh order
The packaging is 100% recyclable, as are the ice packs, so you don't have to worry too much about the waste you produce. HelloFresh meal kits cost between $6.99-9.99 per serving and shipping is always free.

HelloFresh Visit Site
Home Chef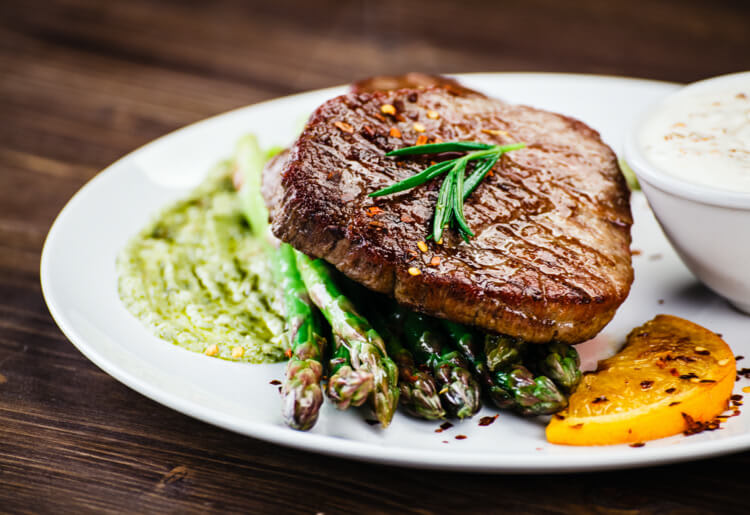 High customer satisfaction
Organic when available
Flexibility to skip any week
38 weekly choices
Home Chef says it can't commit to everyday organic foods, but many ingredients are organic and locally sourced. It offers fresh new meals every week in addition to tried and tested favorites, such as Brussels and Brown Butter Risotto with goat cheese and pecans, and Baja Fish Tacos with Sriracha slaw and pickled shallots. Every Monday, you'll receive an email with 18 meal options to choose from. You'll need to make your choice by Friday at noon, but you can still make changes to your order later.
Cardboard boxes, bottles, and jars are fully recyclable. In fact, the rest of the kit can be recycled too, with a bit of extra care in special facilities, and wherever you leave your #4 and #5 plastics.
Meals start from $7.99 per serving, and the Culinary Collection starts at $12.95
Home Chef even offers free delivery with orders of $49 or more

Home Chef Visit Site
Sun Basket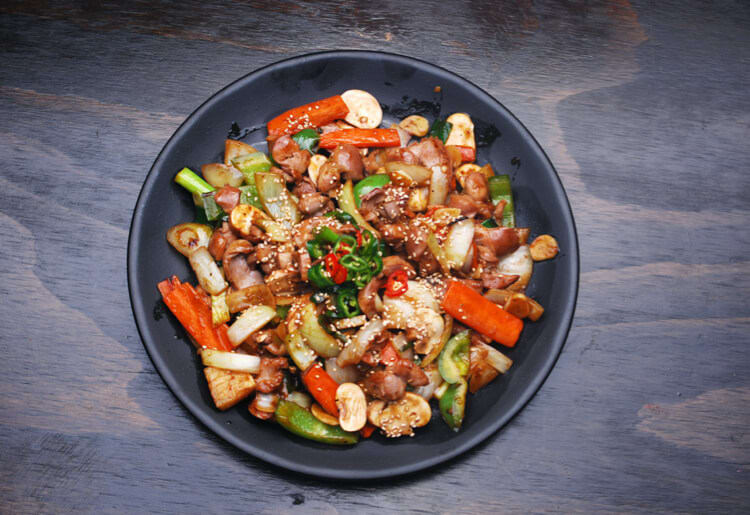 Best for organic food
Certified USDA organic
Recipes developed by award-winning chefs and nutritionists
Mix and match from 18 weekly recipes
100% recyclable and compostable packaging
Sun Basket is committed to organic food and sustainability - in a big way. The company is USDA certified organic and "strives to source 100% organic produce." Sun Basket serves meat that is antibiotic and hormone free, wild-caught seafood recommended by the Monterey Bay Aquarium Seafood Watch, and pastured eggs.
The company also uses 100% recycled and compostable boxes, which is no small thing considering the amount of waste that is produced by some home kit delivery companies.
Get $40 off your first order with Sun Basket
With the classic menu you can choose from 18 recipes per week, while on the family menu there is a rotation of 6 family friendly recipes per week. You can order Sun Basket for $10.99-11.99 per serving plus a $6.99 shipping fee.

Sunbasket Visit Site
Freshly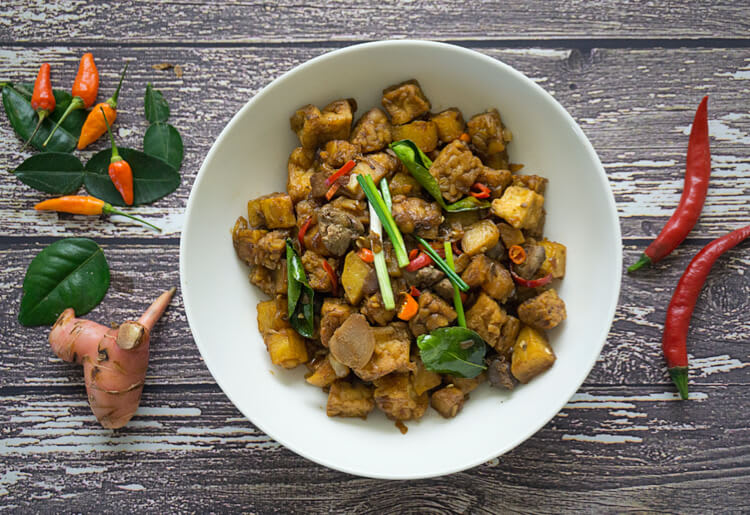 Completely gluten-free
Choose 4, 6, 9 or 12 meals per week
Completely fresh, never frozen
Free of artificial preservatives and hydrogenated oils
If you're looking for variety in a meal delivery service, you'd be hard-pressed to do better than Freshly. Every week the company features more than 2 dozen entrees to pick from, in addition to 7 breakfasts, and all of it is pre-prepared and ready to eat.
Dining options range from high protein to vegetarian, paleo friendly and low calorie. If you have particular goals for your eating regimen, Freshly can probably find a plan that works for you. In addition, the company is certified 100% gluten-free.
Freshly's menus are based on "a new standard of health," with meals averaging 30 grams of protein and 500 calories.
At the moment, the company doesn't offer desserts or snacks and is only available in 27 states. If it's available in your area though, you'll have access to the sort of variety that would put most meal delivery companies to shame.

Freshly Visit Site
EveryPlate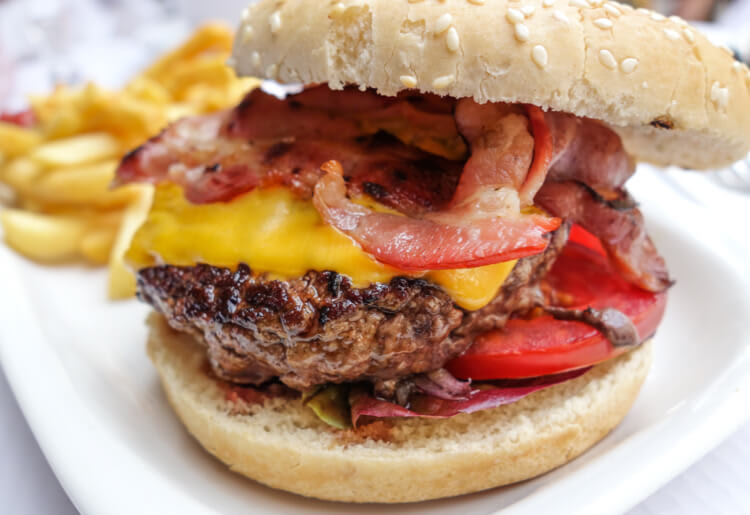 Best for busy people on a budget
Delicious meals for under $5
Big portions
Easy to follow instruction cards
EveryPlate is known as being the budget-friendly meal kit delivery service. And if you are watching your spending, there's no better option than this. Each week, EveryPlate offers a variety of scrumptious meal options that you can throw together yourself. But the best part is the price tag. For less than $5 a meal, you can have healthy, hearty, and home-cooked meals all week long.
EveryPlate is also generous when it comes to portion sizes, so you will never walk away from one of these delicious meals hungry. Meals take about half an hour to prepare, and you don't need to be Gordon Ramsay to prepare these dishes either. Instructions are clear, colorful, and easy to follow.

EveryPlate Visit Site
Why Eat Organic Food?
Organic food has gotten so popular that it's almost hard to imagine that just a few years ago it was seen as something of a niche market. These days you can hardly walk down a supermarket aisle without finding an organic version of something, be it avocados, floor cleaner, or even dog food.
Eating organic food is a great way to cut out potentially harmful pesticides and herbicides that are used on commercial agriculture, and to avoid food from animals that have been given growth hormones and antibiotics. These chemical additives make their way to consumers through the food we eat, and with organic food you can steer clear.
Genetically modified organisms (GMOs) are plants and animals that have been put through genetic engineering in order to make them more resistant to pests and weather, and more productive. Research has found that GMOs have the potential to harm us when we consume them, and by cutting them out you can avoid any health risks they may pose. In addition, studies have found that organic foods are more nutritious - and most of us can agree, more flavorful.
Also, if you're concerned about conservation, the farming methods used for organic crops are more earth friendly and responsible. Fresh & Easy has committed itself to make their business LEED-certified on all new construction, major renovations, or retrofits for which they are involved with the design process. They also have plans underway that will allow them to reduce energy consumption by 25% within ten years of completion of these projects as well as decrease potable water usage by 20%.
Nonetheless, even with the wide acceptance and mainstream popularity, buying organic produce can still be costly, and not every grocery store really delivers the goods.
Eating Organic with Meal Kit Delivery
The meal kit delivery industry realizes how important organic food is to consumers, and most companies put their organic food front and center as a main selling point. SunBasket has taken this principle all the way, and is a USDA-certified organic handler with over 99% organic produce.
While few companies have purely organic ingredients, most offer a wide range of USDA certified organic food and GMO-free ingredients.
With Freshly, the company's logo - "all natural, all the time" - speaks to their emphasis on quality ingredients that don't contain artificial preservatives or ingredients, or anything from a list of 85 banned ingredients, including corn syrup, artificial smoke flavor, and a long list of chemicals. HelloFresh says that while the company isn't entirely organic, it is committed to selecting high-quality ingredients and "helping our customers make those first steps towards cooking well-balanced meals at home," through adding more fruits and veggies to their everyday lives.
With Plated, the company provides meat raised without antibiotics or added hormones, sustainably caught fish, fresh and seasonal produce and supplements "premium quality produce with organic when possible."
And if you love to start your day with a tall, delicious smoothie - you'll be happy to know that GreenBlender serves nothing but organic and non-GMO ingredients.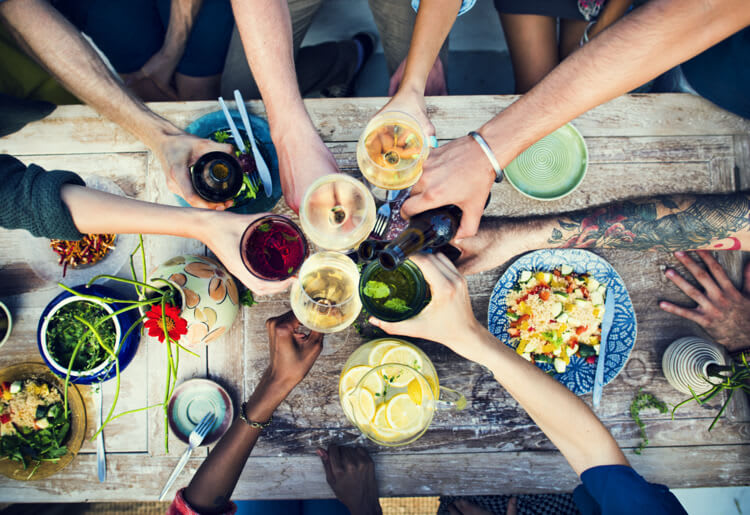 Why Use Meal Kit Delivery for Organic Food?
Save money
Buying organic produce can be pricey at times, but partly that's because it's hard to know how much to buy and the fresh fruit and veggies can go bad before you figure out what you want to make. With meal kit delivery, all of the ingredients are shipped according to precise portions so you don't have to worry about waste or overspending.
Spare yourself the headache
There's no shame in admitting it - it's hard to think of recipes or new dinner ideas every night. You may have no clue which extra ingredient can really take a dish to the next level, or which root vegetable you've never heard of goes perfect with that wine you like. With home meal kit delivery services, you don't have to take a refresher course on organic ingredients or wait for a sudden stroke of inspiration. The company provides the recipes and the ingredients, you just have to put it together.
Home meal kits also save you the hassle of having to go out and shop for the ingredients, which in the case of organic foods can be more difficult than just popping down to the convenience store.
Live Your Organic Life
Organic food is more mainstream than ever and the benefits to the organic lifestyle have never been clearer.
The home meal kit delivery industry has taken note, and if you'd like to incorporate more organic food into your diet through delicious recipes made with premium ingredients, there's a clear way. So take some time to look at the options and what your household needs, and trust us - you'll never look back.