The keto diet is designed to induce ketosis, a metabolic state in which your body efficiently burns fat instead of carbs for energy.
It involves drastically reducing your carb intake and replacing it with fat and moderate amounts of protein, making it a popular choice for many.
» Want weekly meals delivered to your home? Check out our top 10 picks for the best meal delivery services.
Are Keto Diets Safe During Pregnancy?
While many people could benefit from a reduced intake of processed carbs and sugar, there are various reasons the keto diet may be unsafe for women during pregnancy.
Here are 10 common health risks associated with a keto diet during pregnancy.
1. Keto Diets Lack Important Nutrients
Unfortunately, the keto diet does not take the nutritional balance of meals into consideration. It mainly focuses on macronutrients like protein, fat, and carbs, and not on important micronutrients like vitamins and minerals.
It's common for people on the keto diet to have low levels of magnesium, and vitamins A, B, C, D, and E. While a prenatal vitamin is recommended by most healthcare practitioners, it's important to consult with your physician before making any changes to your diet.
2. Keto Diets Lack Glucose
The overall goal of a keto diet is for the body to use "ketones" instead of glucose for energy. Carbs are the body's preferred energy source, but when the body runs out of them, it turns to fat and produces ketones, often resulting in weight loss.
However, glucose from wholesome carbs, such as roasted sweet potatoes, chickpeas, and rice, is a primary source of energy for a baby's healthy growth.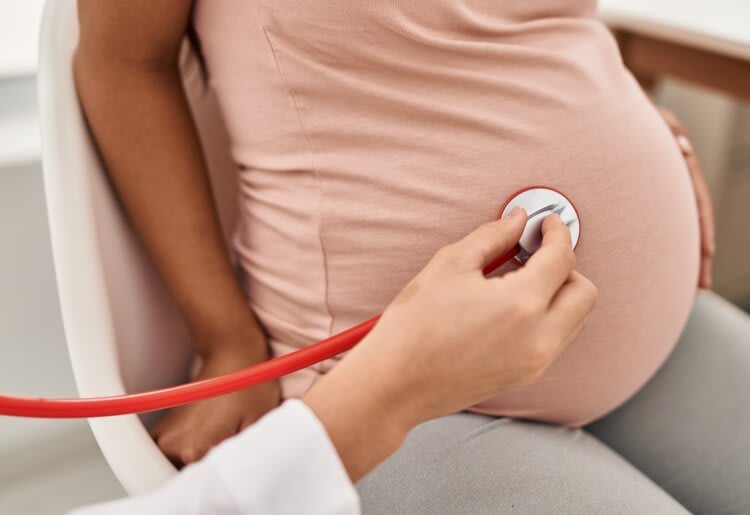 3. Keto Diets Promote Weight Loss
One of the primary drivers for doing a keto diet is to lose weight. However, this should not be the goal for pregnant women.
Whether or not you have weight to lose, you should focus on a well-balanced and wholesome diet full of:
Quality lean proteins like fish and lentils
Healthy fats like avocado, pumpkin seeds, and olive oil
Nutrient-rich vegetables like broccoli, zucchini, and leafy greens
» Want to eat more nutritious foods? Try using the best organic meal delivery services.
4. Keto Diets Can Cause Constipation
The keto diet's elimination of carbohydrates often makes it low in fiber. Without fiber, digestion is sluggish.
A growing fetus pushes on the mother's internal organs, including the digestive tract, which makes constipation a concern even for a healthy pregnant woman.
5. Keto Diets Can Increase Back Pain
Constipation increases the likelihood of lower back problems since unmoving waste puts pressure on the spine.
Regularity in bowel movements is important for overall wellness and can decrease the risks associated with added back pain.
6. Keto Diets Can Cause Poor Sleep
Nutritional deficiencies associated with the keto diet can cause sleep issues. For example, low levels of magnesium are associated with insomnia, anxiety, and depression.
Pregnancy already comes with its own natural side effects, so you shouldn't add to it. It's therefore vital to get quality sleep for a healthy baby and for your own mental well-being.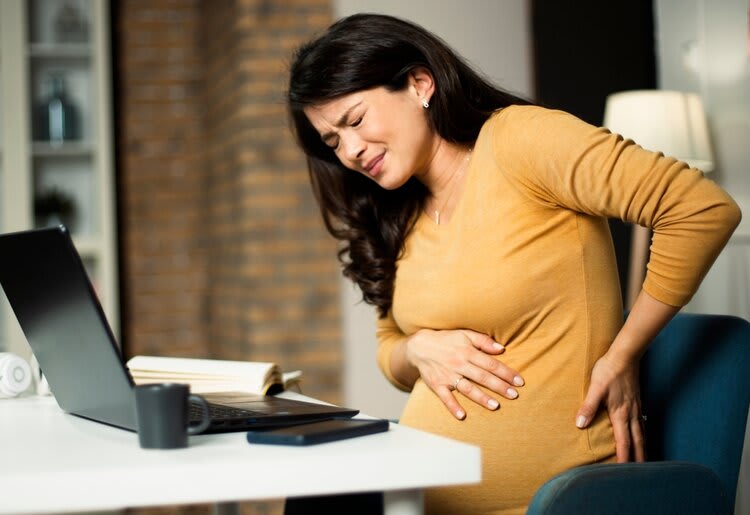 7. Keto Diets Induce Fatigue
Hormones fluctuate during pregnancy, causing fatigue. Common side effects of pregnancy, like low blood sugar and low blood pressure, can also lower energy levels.
When you remove glucose from your diet, one of the body's primary sources of energy, you can feel exhausted. Pregnant women grow babies, so naturally, energy can feel fleeting. Be gentle with yourself and nourish properly.
» Try Sunbasket for healthy meal deliveries.
8. Keto Diets Cause Excess Weight Gain
Naturally, women gain weight during pregnancy.
However, the consumption of lower-quality fat combined with constipation and fatigue can cause excessive weight gain that can be tough to shed post-pregnancy.
9. Keto Diets Include Too Much Fat
The keto diet does not discriminate against the types of fat you eat, which can lead to increased consumption of inflammatory and saturated fats from processed foods.
This can lead to high blood pressure and place unnecessary pressure on a pregnant woman's heart and liver.
10. Keto Diets Allow For Poor Nutrition
The keto diet allows for all sorts of processed foods, like hot dogs, bacon, and sausages, which are foods to avoid while pregnant. They often incorporate chemicals, coloring, nitrates, and inflammatory oils─ingredients that aren't good for you or a growing baby.
Keto diets also eliminate foods like sweet potatoes and carrots, which are excellent sources of vitamin A. If you want to improve your overall well-being, you should learn about nutrient-rich foods to include in your diet.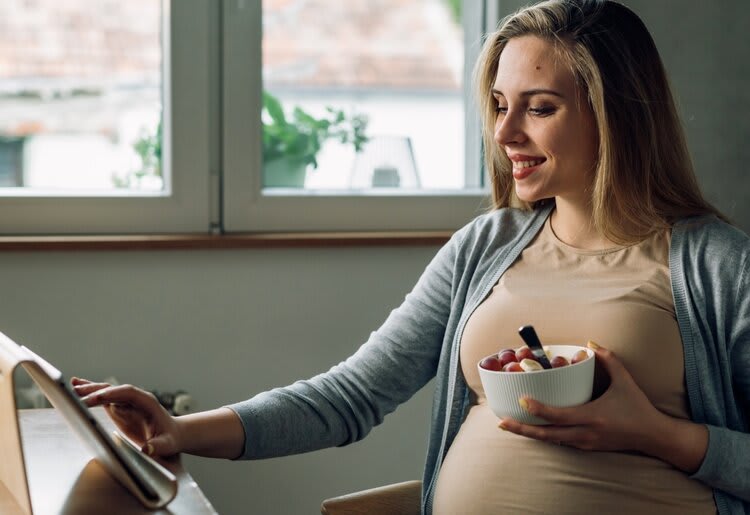 Bottom Line: Wholesome vs. Keto
As always, consult your healthcare practitioner when making any dietary changes.
We feel it is best to skip this lifestyle trend especially when pregnant. Rather aim for a diet rich in real food, wholesome ingredients, and minimal amounts of processed foods for a healthy and happy baby.
» Try HelloFresh for wholesome meal plans.