Fun fact: Did you know that there are more than 400,000 burglaries that occur over the holiday season? That's one way to kill the holiday cheer! So, while you're saving yourself the hassle, why not grant yourself a little peace of mind too, by keeping your home protected?
Whether you're a homeowner or you're renting, here are 10 holiday home safety tips to protect your property while on vacation.
1. Check Window and Door Locks
This may be obvious, but you would be surprised how many homeowners don't follow this simple rule. When something breaks around the house, it frequently gets put on the to-do list. It could take months to make the repair, and often, those broken locks never get fixed at all. Before you leave for your travels, do a sweep of the house and fix any broken, rusty, or unsecure locks to ensure that your windows and doors aren't easy entry points for criminals.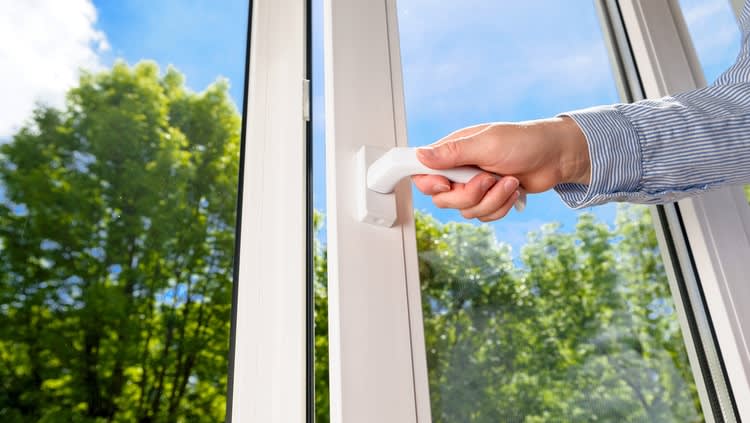 2. Maintain a Presence
Burglars vet their targets well before they strike. They circle neighborhoods looking to see which homes are currently occupied and which are vacant. When they notice a home where there hasn't been activity for a while, this becomes their next hit. Avoid this common pitfall by maintaining a presence even when you're gone. Here's how:
Have someone go into the house and turn on lights occasionally.
You can also set a timer to have the lights go on or off at a certain hour, though this may be less effective for longer trips since criminals start to notice a pattern.
Ask a neighbor to keep your doormat clear of any advertisements and circulars.
Before you leave, mow the lawn and clean up the place. If you're going for an extended period of time, hire a gardener to do it for you.
Don't leave things out on the lawn, laundry on a windowsill, or other items that clearly indicate that you've not been around for a while.
3. Install a Home Monitoring System
They say that an ounce of prevention is worth a pound of cure, and that is definitely true when it comes to home security systems. A home is broken into on average every 23 seconds in the United States, which is why every home should have a reliable home security system installed. Look for a few features, including:
Full monitoring service: This ensures that professionals are watching out for your home 24/7 and ready to act the moment you need them.
Cameras: There are a ton of different types of home security cameras for various functions. Browse the selection and choose the ones that work for your home layout.
Connectivity: With smart home devices on the rise, it's a great idea to have your home security system connected you can really mimic an active home. You can control the alarm system remotely, watch live HD video feeds from around your home, and even control smart devices via the security portal.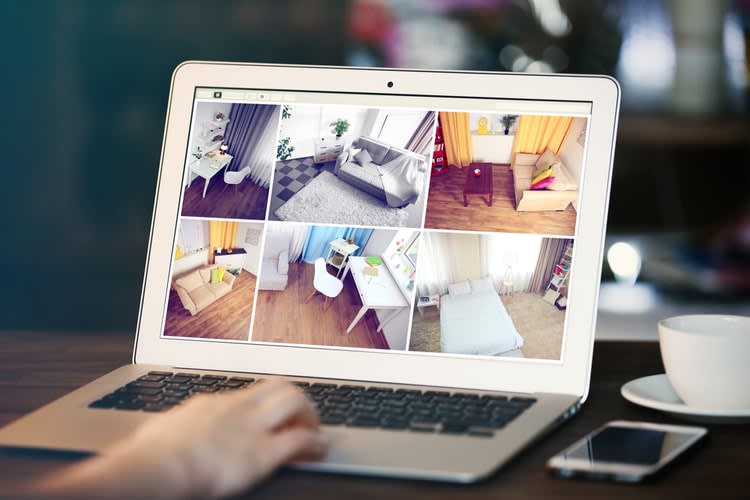 4. Have Someone Check up on the House
Even with all these precautions in place, it's a good idea to have a friend check in on the place once in a while. They can check that there aren't any leaks, bug problems, wildlife attacks, electrical shortages, and more. They can also water your plants, take care of pets, or just air out the place while you're gone.
5. Skip the Tweets
This is a major security breach that security experts are talking about a lot lately. With the modern world living most of their lives attached to a device and in full living color across social media sites, is it any wonder that crime rates are increasing?
6. Don't Brag About It Either
Keeping off of social media while you're away is a good idea. And while you're at it, consider keeping the whole trip to yourself altogether until you've returned safely. Don't boast about your upcoming travels at the water cooler during your coffee break, loudly on your phone while riding public transport, or to a group of friends while sitting at a café. Sometimes, less is more.
7. Bring in the Spare Key
Many people keep a spare key in an inconspicuous place. This way, if they get locked out of the house or they need to let a friend or neighbor in while they're not around, they don't have any issues. This is not the best idea in terms of safety in general, but when you're away, it's is an open invitation for burglars to help themselves. Take in the spare key, or better yet, get rid of it altogether.
8. Invest in Sensor Lights
Sensor lights are a wonderful idea for deterring burglars and keeping your property safe at all times. The lights are triggered by movement, and no criminal wants to be in the spotlight. Keep your home flooded with light even when you're not around for added protection.
Note, many home security systems come with sensor lights as part of their package. When comparing brands, look for one with this feature to kill two birds with one stone.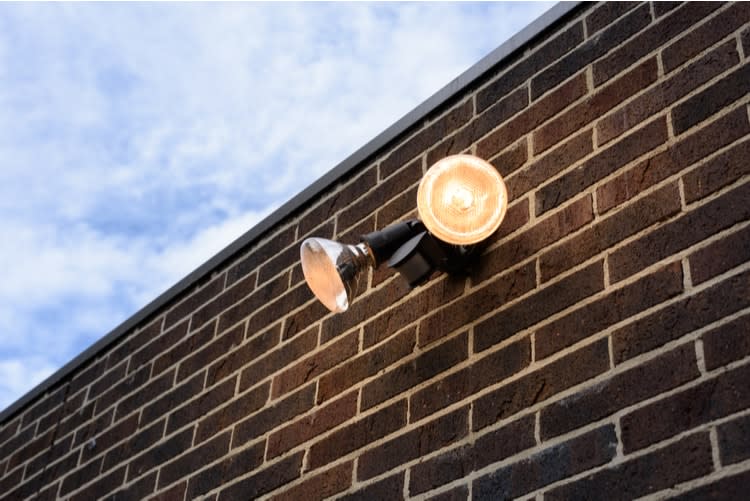 9. Read the Fine Print
It's always smart to look at your contracts before and after you sign. When you're going away, it's also a good idea to read through your homeowners' insurance policy to see what is covered in case of a break-in. This way, if the unfortunate does end up happening, you won't have to start thinking about the technicalities of coverage amidst the tumult.
10. Create a Slippery Slope
This one is truly brilliant. Many burglars obtain easy access to your home via low fences, drainpipes, or walls that are easy to climb. Invest in some anti-climb paint that leaves a sleek surface that is hard for people to climb up.
To that same effect, it's a good idea to remove any items that a burglar could use to climb up and into your home. Garden furniture, trash cans, benches, and more can all be dragged over to a higher window that is unprotected for direct access into your home. Put them inside or chain these items up, so they cannot be moved around.
The Last Word in Holiday Protection
The holiday season is a time of generosity, togetherness, and joy. Don't let a humbug steal your holiday spirit. Keep your home safe, no matter what state you live in, and always protected with these smart tips, and have good tidings wherever you go.
You may also like:
10 Weird Things People Caught on Their Home Security Cameras
Best Alexa Compatible Home Security Systems