Because often, a rented house comes with furniture and appliances that belong to the owner; if those are stolen, the renter may be held accountable. Not to mention, of course, all of your belongings—you wouldn't want anything to happen to those either.
At the same time that a home security system is crucial to renters, there's also the fact that the actual property is not yours. So if you're renting and then shell out money for a home security system, what happens to that system after you move? Because this is a real concern, there are certain security systems that, by design, are inherently better for your situation.
Here are the best home security systems for renters:
Whole home protection
No contracts, fine print, or hidden fees
24/7 monitoring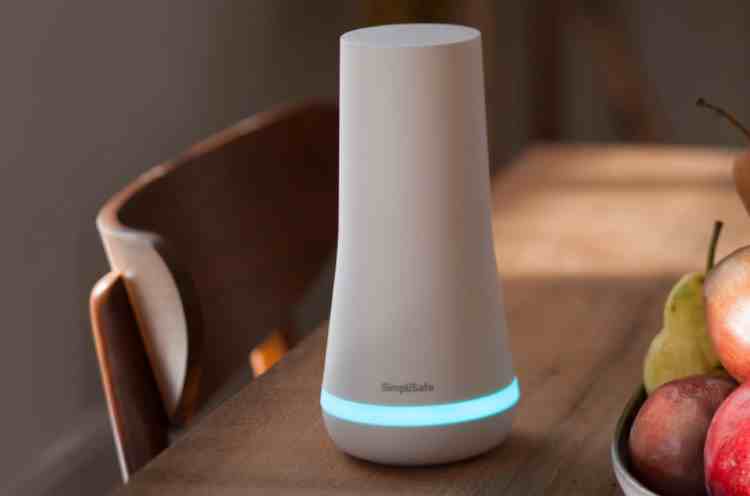 simplisafe is used in over 3 million homes across America; it offers secure, high-quality protection without contracts, middlemen, or landlines. The system is 100% wireless and uses both Verizon and T-Mobile to find a strong cellular signal. Simplisafe's wireless sensors have a 400 foot range and are suitable for homes of all sizes; it also supports up to 41 sensors, much more than comparable systems.
Since Simplisafe is completely wireless, you can control it from a smartphone app. The app allows you to arm and disarm instantly, check when your kids come home from school, monitor house temperature, and more. Monitoring is 24/7 and includes checking unauthorized access and detecting smoke, carbon monoxide, frozen pipes, and flooding. There's even a "Secret Alert" that can tell you when certain drawers or cabinets have been opened in your house.
Simplisafe offers 5 security packages, each of which comes with a free camera. Prices range between $184 and $392, and there are no contracts—you just order, install, and use. The system will arrive at your house pre-programmed and can be up and running in less than an hour.
Simplisafe is an ideal choice for renters because there are no contracts involved—so you don't have to worry that the contract will be longer than your lease! Plus, it's completely wireless, so if you move, you can take your equipment with you and easily set it up in your new place via mobile app.

SimpliSafe Visit Site
24/7 monitoring
Installation takes 30 minutes or less
Wireless and cellular monitoring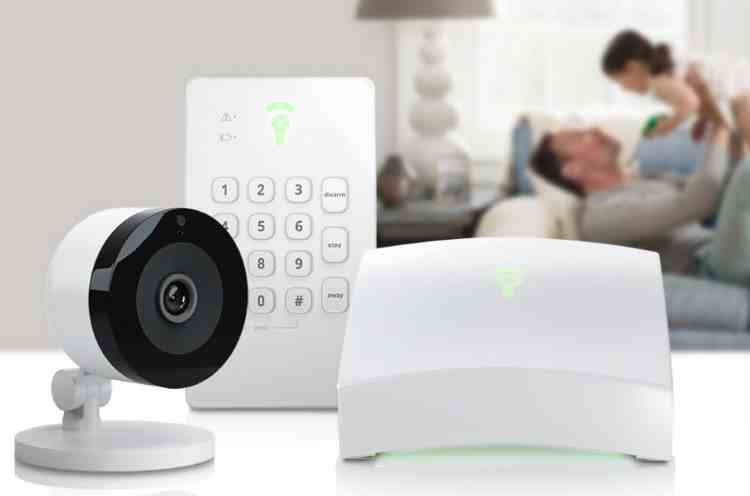 Frontpoint has a great reputation as a home security system—it offers wireless and cellular monitoring. Installation is DIY but it's really easy and takes about 30 minutes. The system arrives pre-configured and the activation team can walk you through the setup, which basically includes plugging in the control panel, applying sensors, and activating.
You can access your security system from wherever you are with any connected devices, including laptop and smartphone. You can receive alerts via email or text, and there's also a live video so you can check in on your house at any time. Security services include professional monitoring and various protections: Intrusion, environmental, fire, and life. When the system detects a threat, Frontpoint staff will be alerted and inform the customer and the proper authorities.
Frontpoint's pricing system includes an upfront charge of $99 as well as monthly fees. There are 3 monthly service plans than range from $34.99/month to $49.99/month. However, don't forget the cost of equipment, which starts at $99.95. The good news is that there's a 30-day money-back guarantee, so if you're not satisfied, you can get a refund. There's also a minimum 2-year warranty.
Frontpoint is an ideal system for renters because you can take it with you when you move. It can also be expanded or reduced as needed, so whether you move into a bigger or smaller place, your system will work just as well.

Frontpoint Security Visit Site
Factors to Consider When Choosing a Home Security System
The above 3 companies offer great home security systems for renters—but how can you make your final decision? Bear in mind these factors:
Contracts: Will a contract be a headache? Will it cause you to worry about your lease? If so, opt for a system without a contract.
Installation: Is there drilling involved or anything else that may damage the walls of your rental? If so, choose a no-mess system. Also, DIY installation is often the most cost-effective route—if you need a technician, the price will soar, and after all that you may even leave after a year.
Wireless: Wireless systems are often chosen by renters because they don't require a technician and can usually be installed in a new home very easily. Does that make sense for you?
Scalability: Can the system be expanded if you move to a bigger place? And at what cost? This is an important factor for renters to consider.
While it's not pleasant to have another bill to tack on to your monthly rent, a home security system is your best bet for securing your belongings as well as your landlord's property. And perhaps most importantly of all, it can let you sleep easy at night and give you peace of mind.