Often, a rented house comes with furniture and appliances that belong to the owner and if those get stolen, the renter may be held accountable. You wouldn't want anything to happen to your belongings either.
If you're renting and shell out money for a home security system, what happens to that system after you move? Since this is a real concern, there are certain security systems that, by design, are inherently better for your situation.
Here the 10 best home security systems for renters:
1. Simplisafe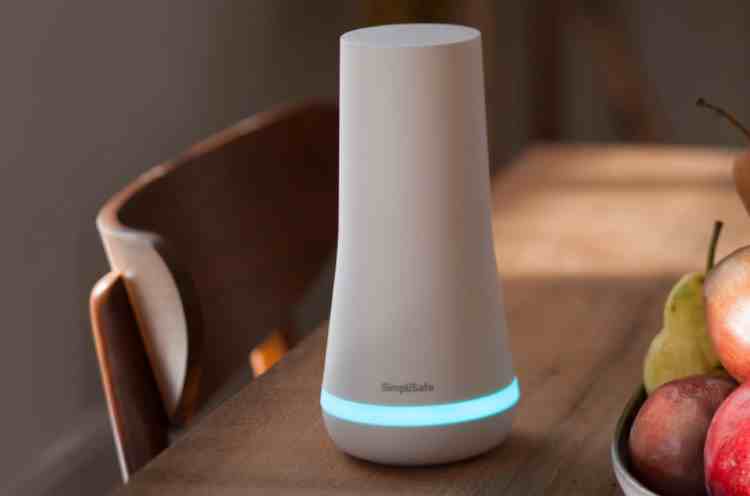 Whole home protection
No contracts, fine print, or hidden fees
24/7 monitoring
Simplisafe offers secure, high-quality protection without contracts, middlemen, or landlines—you just order, install, and use.
Simplisafe is an ideal choice for renters because there are no contracts involved—so you don't have to worry that the contract will be longer than your lease! Plus, it's completely wireless, so if you move, you can take your equipment with you and easily set it up in your new place via mobile app.
The wireless system uses both Verizon and T-Mobile to find a strong cellular signal. Simplisafe's wireless sensors have a 400 foot range and are suitable for homes of all sizes; it also supports up to 41 sensors, much more than comparable systems.
Simplisafe offers 5 security packages, each of which comes with a free indoor camera. Prices range between $184 and $392. The system will arrive at your house pre-programmed and can be up and running in less than an hour.

SimpliSafe Visit Site
2. Frontpoint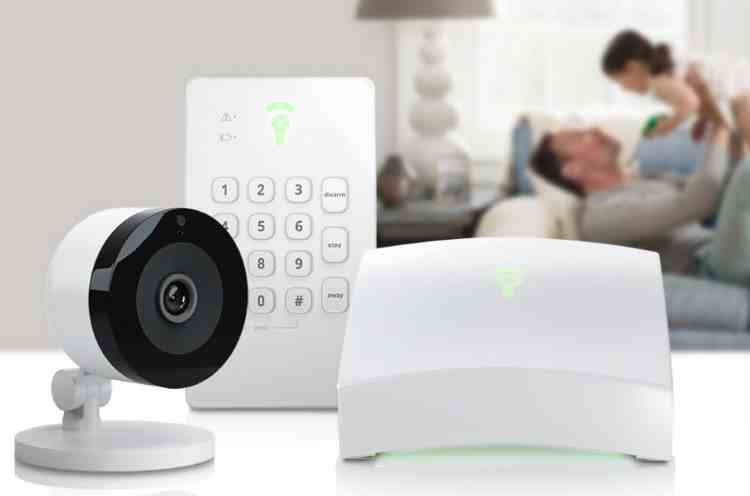 24/7 monitoring
Installation takes 30 minutes or less
Wireless and cellular monitoring
2-year warranty
Frontpoint has a great reputation as a home security system. Installation is DIY but it's really easy to install, taking about 30 minutes.
Frontpoint is an ideal system for renters because you can take it with you when you move. It can also be expanded or reduced as needed, so whether you move into a bigger or smaller place, your system will work just as well.
The system arrives pre-configured and the activation team can walk you through the setup, which basically includes plugging in the control panel, applying sensors, and activating.
You can access your security system from wherever you are with any connected devices, rreceive alerts via email or text, and there's also a live video to check in on your house at any time. When the system detects a threat, Frontpoint staff will be alerted and inform the customer and the proper authorities.
Frontpoint's pricing system includes an upfront charge of $99 as well as monthly fees. There are 3 monthly service plans than range from $34.99/month to $49.99/month. However, don't forget the cost of equipment, which starts at $99.95. The good news is that there's a 30-day money-back guarantee, so if you're not satisfied, you can get a refund.

Frontpoint Security Visit Site
3. Ooma
Competitively priced

Simple custom security system builder

No lock-in monitoring contract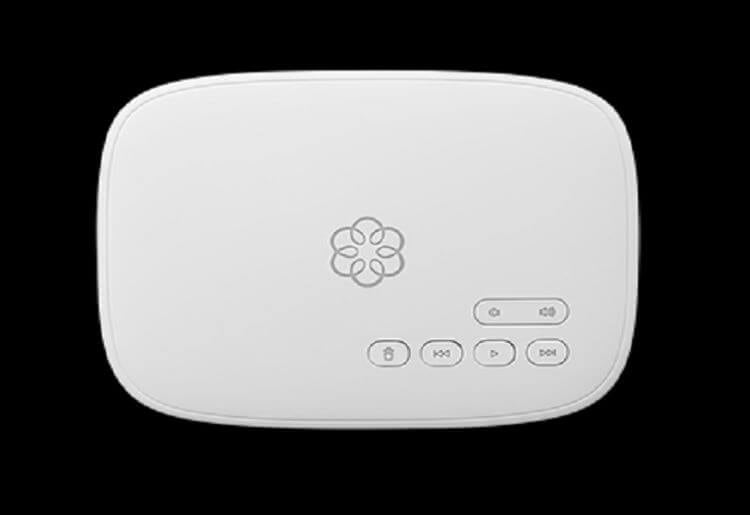 Ooma offers versatile DIY home security systems that are built with simplicity and affordability in mind. Its base security systems come with door/window sensors, motion sensors and detectors, and an Ooma Telo base station. You can also add garage door alarms, smoke alarms, and more.
Ooma offers advanced 24/7 monitoring with very attractive terms, perfect for renters. The US-based monitoring centers offer rapid support when required, and there are no lock-in contracts.
All devices feature wireless connectivity, and installation is as simple as securing your devices where required with the included adhesive backing.
All Ooma security equipment come with a one-year warranty and a 30-day money-back guarantee.

Ooma Home Security Visit Site
4. Amazon Ring
Wide selection of video doorbells

Compatible with Amazon Alexa devices

Affordable pricing with no contracts
If you want to keep it simple when it comes to home security for your rental, you can start small with a video doorbell from Amazon.
Amazon Ring offers build-your-own home security systems with a wide range of devices. The company especially stands out for its selection of video doorbells, including wireless, plug-in, and solar-powered doorbells.
Ring supports smart home automations and is compatible with most Amazon Alexa-enabled devices. You can control your security system using the Ring mobile app for iOS and Android.
You can use Ring security systems without a subscription, but 24/7 monitoring costs only $20 per month and there are no long-term contracts. It is one of the most affordable home security services available today.

Amazon Ring Visit Site
5. Scout Alarm
DIY installation

24/7 professional monitoring on advanced plan

Top security products and features
Scout Alarm is a home security system that enables you to choose the security components you'd like for your house and install them yourself instead of paying technicians for installation.
Prices start from $9.99 for the self-monitoring version and $19.99 for the professional monitoring service.
Scout Alarm doesn't have an annual contract; you'll use the services as the subscription renews month-by-month. There are no cancellation fees, and you can cancel or change plans at any time hassle-free.

Scout Alarm Visit Site
6. Alarm New England
Customizable security systems

Control your system with a mobile app

Integrations with smart home systems
Alarm New England offers versatile home security solutions, perfect for renters in New England and the surrounding areas.
You can create a custom security package that's suited to your rental, and the sales team is on hand to provide a custom quote for the services you require. 24/7 monitoring is also available through the US-based monitoring centers. On top of this, Alarm New England enables you to add powerful home security cameras to your system.
Alarm New England has both long-term contracts and contract-free options. With a three-year contract, you will receive an equipment discount (the sales team will let you know how much this is). Month-to-month plans are much more flexible, but you will have to pay full price for your hardware.

Alarm New England Visit Site
7. Blue by ADT
DIY product installation

Free month of 24/7 monitoring

30-day money-back guarantee

One-year warranty
Blue by ADT is a customizable and affordable DIY solution in the home security field, suitable for renters. It is partly owned by ADT, which has many years of experience in protecting homes.
Prices for professional monitoring start from $19.99, and you can get standalone Blue products at competitive prices.
Blue by ADT includes an app that enables you to remotely control every aspect of your home security. You can easily set up system arming and disarming, talk to visitors through a doorbell camera, or check videos of what is happening in your house.
If you're looking for a flexible home security option, consider checking out Blue by ADT.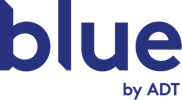 ADT Self Setup Visit Site
8. Frontpoint Security
Plenty of equipment options to choose from

Easy do-it-yourself installation option

Build your own plan or get one ready-made
Frontpoint is making home security systems for renters less complex. For one thing, you can install the entire system on your own, with no professional installation required.
Frontpoint offers several different plans to choose from. So, you can get exactly the kind of monitoring and equipment you need (and not pay for the unnecessary extras). Along with standard intrusion detection, you can add security cameras, smart home automation devices, and a number of life safety alarms like smoke detector
This home security service is more suitable for long-term renters who want next-level protection and don't mind extended contracts.

Frontpoint Security Visit Site
9. Alder
Simple DIY installation

Wireless sensors and other components

24/7 alarm systems monitoring
Alder security offers a range of home security systems and add-on products. It develops custom solutions for each client, ensuring you get exactly what your situation requires.
Along with the basics like motion detectors and intrusion alarms, you can add security cameras, smoke alarms, and/or a medical alert pendant for extra functionality.
If you'd like to find out more about the types of contracts on offer, we'd suggest reaching out to the Alder team. Reports suggest that Alder usually offers long-term contracts, and it appears that these can be difficult to break. On the plus side, Alder offers a lifetime warranty on all equipment that they provide (which is free of charge).

Alder Visit Site
10. Xfinity
Bundle discounts with home internet/TV

Low-cost equipment

No contracts
If you're a renter and are already signed up for Xfinity home/TV services, their home security systems may be perfect for you.
Xfinity offers a simple but effective lineup of home security products. Products are sold in affordable bundles, and you can drive costs down further by bundling your monthly subscription with Xfinity's home internet and TV plans. Installation can be done DIY or with the help of an Xfinity professional.
Xfinity's product lineup offers very few options, with one product in each category in most cases. That said, Xfinity's equipment is cheaper than that of most competing brands, and its plans come with no contracts and a 30-day money-back guarantee.
Factors to Consider When Choosing a Home Security System
The above 10 companies offer great home security systems that are renters friendly—but how can you make your final decision? Bear in mind these factors:
Contracts: Will a contract be a headache? Will it cause you to worry about your lease? If so, opt for a system without a contract.
Installation: Is there drilling involved or anything else that may damage the walls of your rental? If so, choose a no-mess system. Also, DIY installation is often the most cost-effective route—if you need a technician, the price will soar, and after all that you may even leave after a year.
Wireless: Wireless systems are often chosen by renters because they don't require a technician and can usually be installed in a new home very easily.
Connectability: As a renter, you can make use of existing home WiFi by connecting their home security systems to the network.
Scalability: Can the system be expanded if you move to a bigger place? And at what cost? This is an important factor for renters to consider.
While it's not pleasant to have another bill to tack on to your monthly rent, a home security system is your best bet for securing your belongings as well as your landlord's property. And perhaps most importantly of all, it can let you sleep easy at night and give you peace of mind.
You may also like:
The Best Alarm Systems That Will Keep Your Family Safe in 2023