Alder Visit Site
Alder Features and Highlights
Alder is a leading security company offering a selection of innovative and attractive features.
Alarm System Monitoring
Alder offers 24/7 security system monitoring to ensure your property is protected at all times. It claims to have responded to almost 2.4 million alarms in 2017 (the latest year that data is available for), with an average response time of just 3.4 seconds. This is particularly useful for people who regularly travel or are away from home for extended periods of time.
Touchscreen Control Panel
Alder's Simple Panel touchscreen control panel is super easy to use. It connects wirelessly to the other components of your system, enabling you to arm or disarm it with ease. There's also an emergency phone option that will connect you to police, medical, or fire services, and the two-way voice tool enables you to communicate directly with them.
Two-Way Voice
With Alder's two-way voice feature, you can speak directly with emergency services and first responders when you have a problem. This enables you to explain what's wrong in a clear, concise manner while also receiving advice about what actions you should take.
Wireless Sensors
Alder's security systems are fully wireless and battery operated, providing the flexibility and versatility to use components as required. For example, the small window/door alarm sensors are secured with a simple adhesive tape. They are inconspicuous and have an excellent range. Similarly, smoke alarms, motion detectors, and other components can be linked wirelessly.
Alder Equipment & Products
Home Security Systems
Alder offers simple yet highly effective home security systems. All systems come with a central touchscreen control panel and are very user friendly, including the two-way talk feature and fully wireless components.
This includes the door and window alarms. You can also add motion sensors to your system if required, and there's a powerful mobile app that enables you to arm, disarm, and manage your system.
Alder provides custom prices for each new customer. However, reports from current and past customers suggest that you can expect to pay around $50 per month for a home security system and 24/7 monitoring.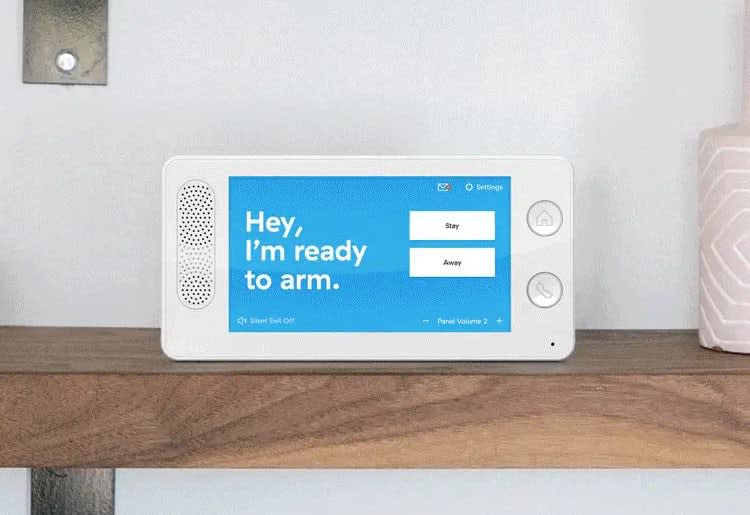 Home Security Cameras
Alder offers a selection of security cameras designed to boost the effectiveness of your alarm system. These can be linked to the Alder mobile app, enabling you to view a live feed 24/7. For example, you could check your camera feeds if your alarm is triggered while you're at work.
The outdoor YI Kami home security camera comes with wide-angle recording, night vision, motion detection, and more. The YI Indoor camera is just as effective, and it enables you to monitor what's going on in your home. Both cameras come with two-way audio.
Pricing for Alder security cameras will be included in your custom quote when you speak with the sales team.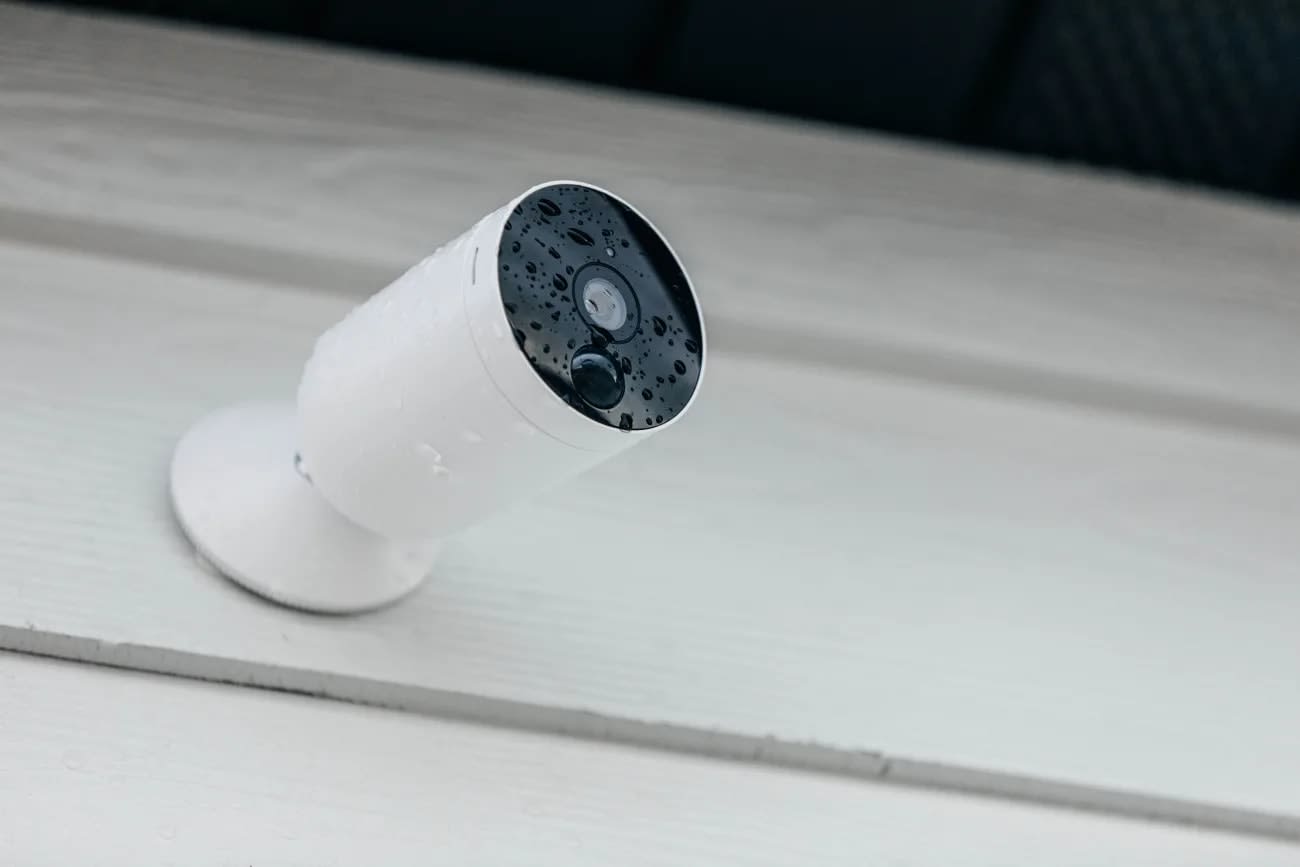 Life Safety Alarms
Alder offers a simple medical alert pendant meant to provide an instant point of contact with emergency services. It can be worn around the neck, and there's a large button that you can press in case of a medical emergency. However, automatic fall detection is notably absent.
In 2017 (the last year data is available for), Alder boasted a seven-second average response time. Its monitoring and response teams are based in the US, enabling you to rest assured that you're receiving the best assistance possible.
The cost of an Alder medical alert pendant will be included in your custom quote.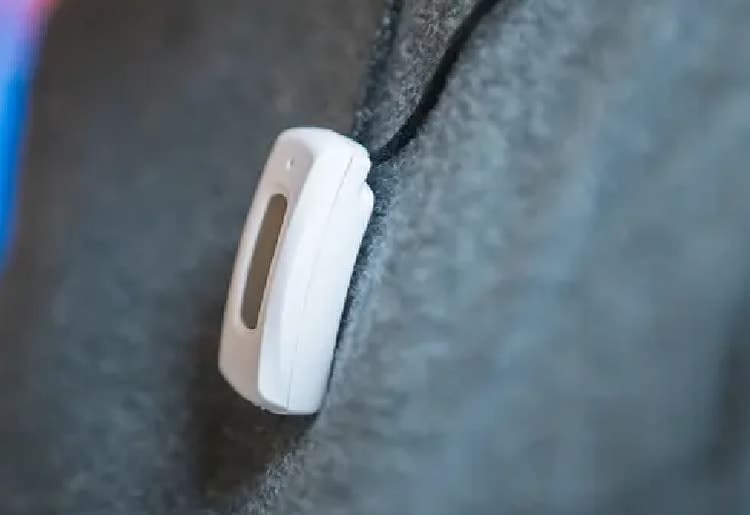 Smart Home Automation
Alder doesn't offer any smart home automation tools or packages.
Alder Security Services
Alder offers complete custom home security solutions and includes live monitoring with most of its products. Its systems monitor everything from basic intrusion detection to medical alert monitoring and smoke detection.
On top of this, Alder has an excellent mobile app that you can use to manage your system. It enables you to view 24/7 video footage, arm or disarm your system, and configure settings. Overall, Alder's security services are a little basic, but functional.
Monitoring
Alder offers 24/7 security monitoring. The exact level of service you receive will depend on your package, but it may include the following.
US-based response centers
A 3.4-second average response time
Security system monitoring
First responder notification
All medical alert pendants are also fully monitored, with an average seven-second response time in 2017.
Alder Installation
Alder's home security systems are very easy to install and don't require professional assistance. Clear instructions are provided with every kit, and you can also find tutorial videos on Alder's support site.
The complexity of your system will affect how long it takes you to install it, but there's one thing we know for sure—the entire process is fast and hassle-free. For example, door and window sensors are secured in place with a simple adhesive.
Alder Contracts and Warranties
Alder offers custom solutions for each new client. Reports suggest that it usually offers long-term, three- or five-year contracts, and it appears that these can be difficult to break. If you'd like to find out more about the types of contracts on offer, we'd suggest reaching out to the Alder team.
On the plus side, Alder offers a lifetime warranty on all equipment. If something breaks for any reason, you can have it replaced for the duration of your contract. The company also offers free security systems when you move into a new home. So if you have an existing contract, you will receive new hardware free of charge.
Alder App
The free Alder Security app is available for both Android and iOS devices. It comes with a suite of tools that enable you to check and configure your security system, and is versatile, intuitive, and easy to use. It enables you to monitor your cameras, record events, and control your entire system.
For example, you can arm and disarm your system remotely, which could be particularly useful for situations when you forget to set your alarm in the morning. It's also possible to view what's happening around your property through the real-time video feed delivered directly to your phone.
Mobile Alerts
The Alder mobile app enables you to receive real-time alerts according to pre-configured settings. You can determine exactly what actions or events should trigger an alert and how they should be delivered. For example, you could set an alert for unwanted visitors, break-ins, or even just to let you know when the kids get home from school.
Alder Customer Support
Alder offers phone support (Monday to Saturday, 6AM to 11:30PM MST), email (24/7), and text support (Monday to Friday, 8AM to 5PM, Saturday 9AM to 5:00PM MST). We tested the email contact method, and we still hadn't received a response after 48 hours.
However, there is an excellent knowledge base that contains a wide range of tutorials and other self-help resources. Here, you will find everything from troubleshooting guides to FAQs, and every resource is well-written and easy to follow. Additionally, you will find a blog containing numerous informative articles on the Alder website.
Pricing & Special Offers
Alder offers custom home security solutions for every new customer. A security expert from the sales team will help you put together the right system for your needs. The price you pay per month will depend on exactly what equipment you require.
Based on reports from current and past customers, you should expect to pay somewhere in the vicinity of $50 per month for a basic home security package with 24/7 monitoring. On the plus side, there are no installation fees.
How Alder Compares to Other Home Security Services
Contract-free security services
Limited lifetime warranty
12-month limited warranty
Limited lifetime warranty

Alder Visit Site
Alder vs Blue by ADT
Blue by ADT is an excellent home security option for anyone who doesn't want a locked-in contract. Unlike Alder, it enables you to pay or cancel month-to-month. Its professional monitoring services are also very affordable, and its mobile apps enable you to manage your system and view live security camera footage.
Alder vs SimpliSafe
Like Alder, SimpliSafe's home security packages are designed to be versatile and easy to use. It offers custom hardware packages, with monitoring starting from just $9.99 per month. Its mobile apps are great, its monitoring services cover everything from unwanted intrusions to smoke and flooding, and it's easy to see why it's an industry leader.
Alder vs Frontpoint
Like Alder, Frontpoint enables you to build custom security systems with the exact components you require. Monitoring starts at $44.99 per month, and its hardware packages are very affordable. Frontpoint offers more extras than Alder, including hazard sensors, home automation tools, and doorbell cameras.
Bottom Line
Alder is a great option for anyone looking for a versatile DIY home security system. Its wireless hardware is easy to use and functional, the mobile app enables 24/7 live camera monitoring, and there's a limited lifetime warranty with all hardware.
On top of this, all new customers will benefit from a custom security solution tailored to their needs. If it's an option you're considering, we'd suggest reaching out to the Alder team and discussing the right package for you.