Vivint Visit Site
Vivint Features
Vivint offers advanced home security solutions backed by a range of attractive features. We've listed some of the most noteworthy here.
Smart Control Hub
Vivint's Smart Hub enables you to manage your entire security system in one place. It features a touchscreen panel with tools for arming your system, viewing live video camera footage, speaking with the Vivint support team, managing your smart home devices, and more.
Smart Deter
Vivint's outdoor security cameras come with an innovative feature known as Smart Deter. If intruders are detected, Smart Deter will activate, with loud sounds and bright lights designed to scare unwelcome visitors away.
Third-Party Device Integration
One of the best things about Vivint is that its systems are fully compatible with a range of third-party devices. These include smart voice assistants such as Google Assistant and Amazon Alexa.
Security Sensors
When you put together your Vivint home security package, you'll be able to choose from a number of different security sensors to protect your home. These include door and window alarms, motion sensors, and glass break detectors that will alert you to any unwelcome visitors.
Two-Way Voice
The Vivint Smart Hub enables you to speak directly with support agents via the two-way voice feature. This is particularly useful in emergency situations where you can't get to the phone.
Vivint Equipment & Products
Home Security Systems
Vivint has advanced home security packages backed by powerful hardware and 24/7 monitoring. All home security systems are created on a case-by-case basis, ensuring you get exactly what you require to protect your property.
The Vivint Smart Hub is the key component of your security system and acts as a central control panel. From here, you can add door and window sensors, motion detectors, glass break sensors, and more. There are a number of smart home automation tools that can integrate with your security system, and you can add indoor and outdoor cameras as required.
Vivint's prices are quite competitive across the board, and you can add and remove components from your system as required. The main thing missing from its home security offering is integrated medical alert devices, which won't be missed by most users.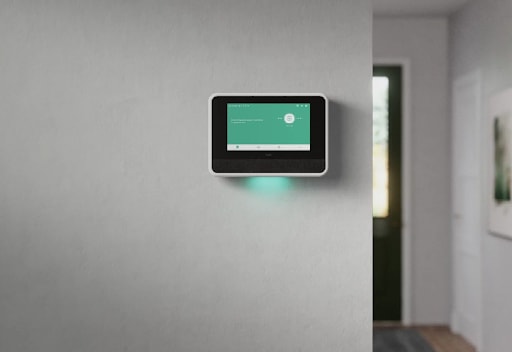 Home Security Cameras
Vivint offers indoor, outdoor, and doorbell cameras that can be linked to your security system. The Outdoor Camera Pro is designed to detect intruders and intimidate them with loud sounds and bright lights. The indoor cameras can be placed anywhere, and they feature two-way voice so you can communicate through them.
The doorbell camera is also extremely intelligent, featuring package detection, thief deterrence, and a 180-degree field of view. By integrating your cameras with the rest of your security system, you'll be able to view live video feeds via the mobile app or Smart Hub. Cameras start from just $3.34 per month ($200 up-front), which is on the pricey side.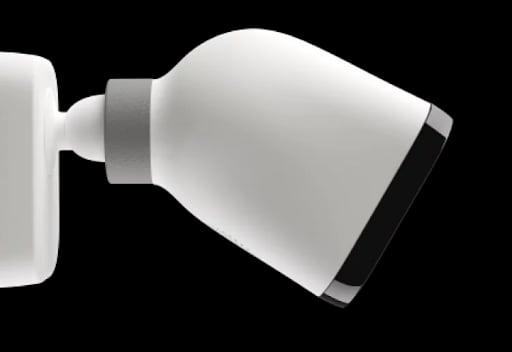 Life Safety Alarms
There are various life safety alarms that you can integrate with your Vivint home security system. These include fire alarms, flood sensors, carbon monoxide detectors, and smoke detectors. As an idea of price, a flood sensor will set you back $50.
If you connect these to your security system, you will benefit from 24/7 life safety monitoring. If an issue occurs, the Vivint team will be notified immediately. They can then inform the appropriate authorities to ensure help arrives as fast as possible.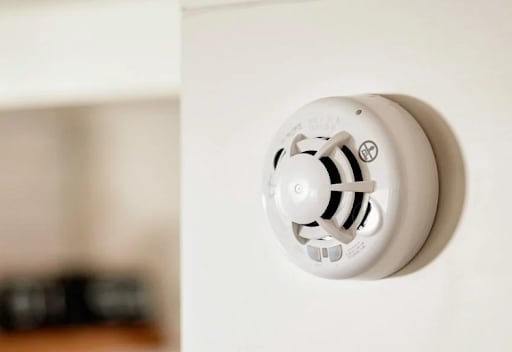 Smart Home Automation
There's also a selection of smart home automation hardware and other tools. For example, you can buy a smart thermostat for $169.99, and add other tools that enable you to adjust lighting, lock or unlock doors, control your garage door, and much more.
On top of this, all Vivint smart home automation devices can be integrated with your Vivint security system via the Smart Hub. This enables you to control not only your security system but your smart home devices as well, at the click of a button.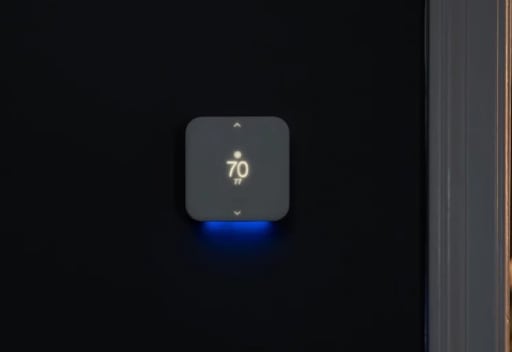 Vivint Services
Vivint offers a range of professional services, including 24/7 monitoring and installation. When you're getting started, you'll be guided by a team of security professionals who can provide advice on the appropriate package for your property.
All packages come with monitoring by emergency response professionals. All monitoring centers are based in the United States, and you can select the option that's best for your needs.
Monitoring
If an alarm or other event is triggered, the Vivint team will react immediately. You will be notified and, if required, emergency services will be sent to your home. Some of the main features of Vivint's monitoring service include
a choice of US-based monitoring centers
24/7/365 professional monitoring
emergency services notification
SMS and mobile alerts
You'll be kept up to date with what's happening at your property at all times, even if you're not home.
Vivint Home Security Mobile
Vivint App
The Vivint Smart Home app is available for free for iOS and Android devices. It has a 4.3-star rating on the Google Play Store and a 4.7-star rating on the Apple App Store, which is great to see.
With the Vivint mobile app, you will be able to control virtually every aspect of your home security system. For starters, it enables you to arm or disarm your system, view live security camera feeds, and speak with visitors via the two-way talk feature. You can also control lights, lock and unlock doors, open and close your garage door, and more.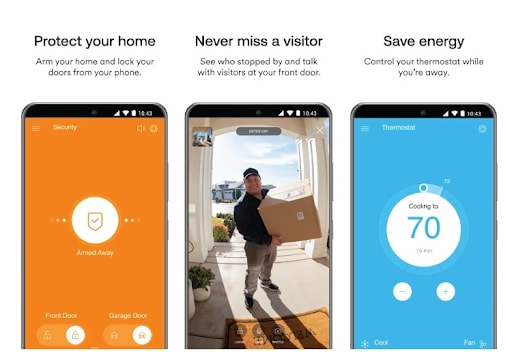 Mobile Alerts
Vivint enables you to create custom mobile notification rules to ensure you're aware of important events. You can configure push notifications, and both text and email notifications are available if you'd rather use them.
Vivint Installation
All Vivint home security packages come with free professional installation. When you purchase a new security package, you'll be able to book an installation date. DIY installation isn't an option.
When Vivint's installation technicians arrive at your house, they will help you plan exactly where to place each device. Every aspect of your system will be installed professionally and linked to the Smart Hub. The installation itself can take around three hours, depending on the configuration you choose. The technicians will then walk you through every feature of your system when they're done.
Vivint Contracts and Warranties
To get started with Vivint Home Security, you'll need to sign a long-term contract. The length and terms will vary depending on the package you decide to go for. If you cancel your service within the first 12 months, you'll have to pay a $300 cancellation fee. Canceling between the 13th and 24th months will incur a $150 termination fee.
All installations come with a full 120-day warranty. This includes free repair or replacement of defective parts. Free replacements continue to be available when this period expires, but you will have to pay service fees and taxes. On the downside, the 3-day money-back guarantee is significantly shorter than the 30-day guarantee that most providers offer.
Vivint Support & Customer Service
Vivint's support options include 24/7 phone, email, and live chat, but hours of operation for the email and live chat channels are not displayed on the website. We tested the live chat, and we were connected within seconds. We asked a few simple questions about the company's service, and the agent was friendly and knowledgeable. However, they continued to push us to call the sales team when we began asking for information about warranties and contract terms, which was a little frustrating.
There's also a selection of self-help resources available in the Vivint support center. Here, you will find a selection of articles and how-to guides to help you get the most out of your system. There are FAQs detailing the answers to simple questions, along with a blog containing numerous educational resources.
Pricing
Vivint develops custom packages for each new customer, and we'd suggest spekaing with the sales team before settling on a security system for your property. There is a small number of set packages available in the Vivint Shop. These start from $10 per month for equipment (with a 60-month term) plus $21.47 per month for 24/7 monitoring.
Financing with 0% interest is available for eligible customers, and free installation is included with all packages. You can also customize your package by adding extra cameras, security sensors, and smart home devices.
Professional 24/7 monitoring
Entry, smoke, and CO detection
How Does Vivint Compare to Other Home Security Services?
Still don't know what home security service is best for you? Here's a quick comparison chart that sets Vivint against its competitors.
Integrated smart home devices
From $3 ($20 for professional monitoring)
Vivint vs Frontpoint
Like Vivint, Frontpoint Security has advanced home security systems backed by cutting-edge technology. Both will help you put together a custom security system, and both come with advanced mobile apps. Frontpoint has a better warranty and money-back guarantee, but Vivint is hard to go past if you want integrated smart home systems.
Vivint vs Ring
Ring's home security systems are built around security cameras and doorbell cameras, and it's a decent option if you're looking for a low-cost, self-monitored solution. However, it doesn't offer near the power of Vivint, and we'd recommend going with the latter if you want to put together a custom security solution that's tailored to your property.
Vivint vs ADT
Like Vivint, ADT has been a leader in the home security business for decades. It's known for its professional security systems, and its 6-month money-back guarantee is the best we've seen. ADT is also quite affordable, and we'd recommend it for anyone who wants a security solution backed by the power of a tried and tested provider.
What Customers Say About Vivint Home Security Services

Vivint Visit Site
The Bottom Line
All things considered, Vivint offers some of the best home security solutions we've seen, enabling you to put together a customized system that fits your budget and requirements. Along with standard security monitoring devices and cameras, you can add everything from smoke and carbon monoxide detectors to smart home automation devices.
If you're looking for a home security system backed by an industry-leading provider, we'd suggest having a chat with the Vivint sales team. It's a powerful option, and it's worth considering.