In a Nutshell
Cove is a DIY home security brand focusing on easy installation and use. You can activate and pair most Cove products with the push of a few buttons. Cove devices require a monthly subscription to function even after paying the initial purchase price. Even so, it could be a great choice if you are looking for a beginner-friendly system with 24/7 support and monitoring.
pros
Easy to use and install
24/7 customer service
No locked-in contracts
cons
Monthly subscription required
Mobile app has known issues

Cove Visit Site
Cove Features and Highlights
Cove offers a complete suite of home security products and associated services like professional monitoring, RapidSOS, and 24/7 live emergency assistance.
Complete Security Product Suite
Cove provides a complete suite that includes all the products you need to secure your home: an alarm system, cameras, motion sensors, and a combined smoke and carbon monoxide (CO) detector.
You have control of your entire security system from your smartphone or the system hub's touch screen panel. You can use the cameras remotely, receive alerts from sensors, and contact authorities or the Cove emergency center at any time from the app. Installing the devices is easy.
Professional Installation
Although installing Cove devices is easy, securing your home is not. For a one-time fee, Cove offers installation by trained professionals who know the best places to install cameras, sensors, and other devices to maximize your security system's effectiveness.
Professional Monitoring
Cove's 24/7 monitoring team will watch your system for alerts day and night. If a sensor alert triggers, something suspicious comes up on camera, or the alarm goes off, Cove's team will attempt to contact you. They will explain what prompted the call and ask if you would like to contact emergency services. If you say yes, or if Cove cannot reach you, they will contact the authorities right away.
Live Assistance
The Cove Alarm has a two-way speaker system that runs on a mobile network. As long as your area has cell reception, you can contact the Cove emergency center 24/7 and speak to them through your alarm.
You can use this as an alternative to a phone in an emergency. This speaker is also one of the ways Cove will attempt to contact you if you have Professional Monitoring enabled.
RapidSOS Integration
RapidSOS is a new security standard that, as of 2020, is only used by Cove and the United States 911 call center network. Through Rapid SOS, Cove can instantly communicate essential information like GPS location data, medical information, and specifics about individuals in the household to emergency responders.
Cove does not need to communicate this information verbally, wasting precious time. Instead, the relevant data is deployed to the 911 dispatcher at the push of a button, buying potentially life-saving seconds in an emergency.
Cove's Equipment & Products
Cove Home Security Systems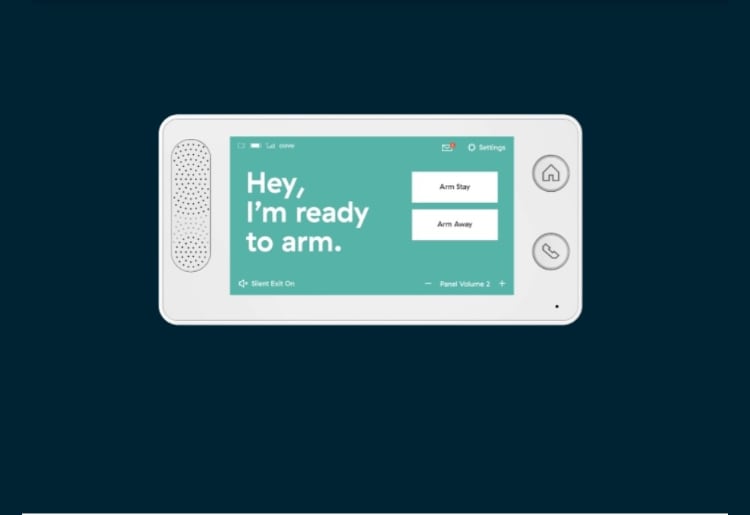 Cove's home security alarm is easy to use. You can arm it with the push of a button and use it to communicate directly with the LiveAssist emergency contact center at any time.
If one of your home security sensors triggers an alert, the contact center will first reach out to you through the alarm, then by text, and then via phone call. If you cannot be reached, Cove will contact the authorities on your behalf.
The alarm system uses a mobile connection and does not require a wifi signal to connect. It also has 24 hours of emergency battery power. At $99.60, the price is average for a home security system hub.
Cove Home Security Cameras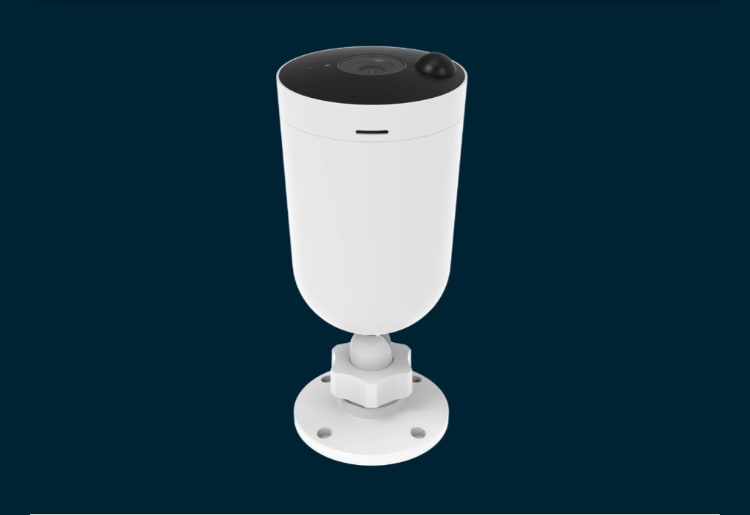 Cove offers four security cameras: the Indoor Camera, Outdoor Camera, Kami Doorbell Camera, and Skybell Doorbell Camera. The Outdoor Camera and the Skybell Camera are weatherproof and should be used on the exterior of your home, while the Kami and Indoor Cameras are not weatherproof. The indoor camera models come in at about $100, while the weatherproof cameras cost $200. Your first purchase from Cove also comes with a free camera.
All cameras come with advanced AI detection that distinguishes between animals and humans, enhanced night vision, and two-way communication capabilities. Outdoor units have an extended battery life of up to two months, allowing you to place them in locations where wires can't reach.
Life Safety Alarms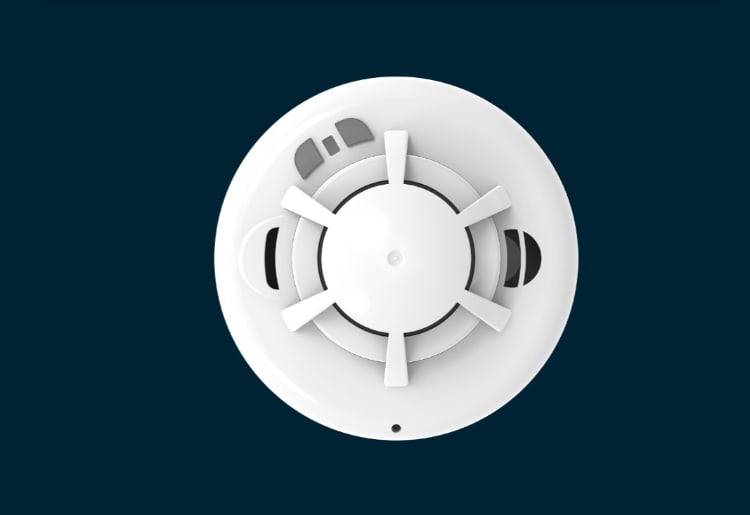 Cove offers a smart carbon monoxide and smoke detector. This device is integrated with your smartphone and automatically alerts you if there are dangerous levels of smoke or CO in your home. If it does not promptly receive a response from you, the sensor will automatically contact the authorities. According to Cove, you should ideally purchase one for every floor of your home.
At $55 per unit, the combined CO and smoke detector is one of Cove's best security features in terms of value for money.
Sensors
Cove offers a set of simple sensors, including door open, window open, glass break, and motion sensors. These devices run between $10-$20 each and notify you of a specific event. How many sensors you need will depend on the number of rooms you want to protect.
Cove also sells a flood/freeze sensor for $20. Place this device on the floor in a location where flooding can occur, such as a basement, bathroom, or laundry room. It will notify you immediately if moisture is detected. You can also place the flood/freeze sensor onto a pipe. It will notify you if the temperature drops to 41°f, indicating a frozen pipe.
Smart Home Automation
As a dedicated home security provider, Cove does not offer any smart home devices.
Cove Plans - Packages & Pricing
Cove's products range from $10-$20 for basic sensors to $50-$200 for larger, more complex devices like cameras or smoke detectors.
In addition to equipment, Cove offers two professional monitoring plans. Its system will not function without an active monitoring subscription, so you'll have to choose one.
Professional installation is an optional paid add-on ($79+).
Direct Line to 24/7 Monitoring Center
4G Verizon and AT&T LTE Connection
Alexa and Google Home Integration
Cove Services
Cove's monitoring center watches your system 24/7. It is their job to notify you if an emergency occurs. If the monitoring center receives an alert, Cove follows a four-step process.
Cove InstaText—You will receive an SMS with an alert asking whether you want to contact the authorities or cancel. If you do not respond, the Cove team will move on to the next step.

Cove LiveAssist—Cove contacts you using the LiveAssist two-way speaker located in your alarm system. The representative will explain the reason for the call and will confirm whether or not you want to contact emergency services. If they cannot reach you, the Cove team will move on to the next step.

Phone Call—Cove will attempt to call you. If you pick up the call, they will ask if you want to contact emergency services.

Emergency Alert—If they do not hear from you by text, LiveAssist, or phone, Cove will contact emergency services, assuming that you are incapacitated or otherwise unable to get help.
Monitoring
Cove offers two monitoring plans, one with camera monitoring and one without. Cove Cameras only function if you subscribe to Cove Plus. There are no commitments: you can cancel your monitoring plan at any time. However, your home security equipment will stop working if you cancel.
Six monitoring centers

SMS and Phone Alerts

Live two-way communication via alarm

Automatic call to emergency authorities if no response
Cove Home Security Mobile
Cove App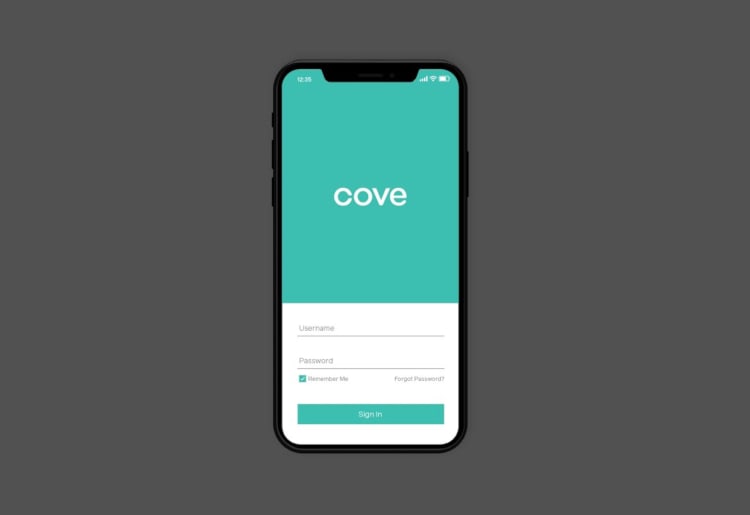 The Cove app is available for iOS and Android devices. It lets you take complete control of your home security system. You can arm or disarm your alarm system through the app and view the cameras remotely.
Customer reviews of the Cove app indicate some issues, such as frequent crashes, problems with the remote arming feature of the burglar alarm, and notifications from devices failing to come through occasionally. The app appears to be one weak point in an otherwise excellent home security system, with 2/5 stars on both the Google Play and App Stores from almost 500 reviews.
However, the same customer reviews mention that the system is easy to set up and otherwise works well.
Mobile alerts
Cove's Professional Monitoring service will contact you by SMS if they pick up an alert. You can also configure the Cove app to send you push notifications if your cameras, sensors, or alarm detect something or when one of your security devices is low on battery.
Cove Installation
You can install your Cove system yourself or request the services of a professional.
To install an item yourself:
Remove it from the box and insert the provided batteries.

Download the Cove Security app to your smartphone.

Power on the device. It will enter pairing mode.

Follow the instructions on the Cove app to pair your device.

Place your device in the appropriate location, securing it with a screwdriver if needed.
Cove's professional installation service comes with a one-time fee starting at $79. The total cost will depend on the size of the security system you are purchasing. While shopping, once you've chosen your equipment, add Professional Installation to your cart to see the final price. You'll receive an email at checkout to book a time for your installation.
The duration of the installation will vary depending on the complexity of your system and the size of your home.
Cove Contracts and Warranties
Cove does not require a contract and operates on a month-to-month basis. Depending on your municipality's regulations, however, you may need an alarm permit for your system.
If you cancel your service within 60 days, you are entitled to a refund on all purchased equipment and membership fees. To cancel, simply contact Cove at (855) 268-3669.
Cove's warranty covers defects in materials and workmanship, but not battery defects. Cove Basic plan holders get a one-year warranty, while Cove Plus members get a lifetime warranty.
Cove Support & Customer Service
You can contact Cove support by phone at (855) 268-3669 or via the online chat on their website. Cove also has a comprehensive FAQ page that can answer the most common questions. We tested the response time of Cove's online chat and received a reply immediately.
Both phone and chat agents are available to assist you 24/7.
Cove also has an extensive blog and a knowledge base that can help you install or troubleshoot your Cove products.
How Does Cove Compare to Other Home Security Services?
Ease of use and installation
Affordable, flexible plan options
Cove vs SimpliSafe
Simplisafe and Cove are very similar, offering a near-identical product range, comparable pricing, no contracts, and a 60-day money-back guarantee. Simplisafe has some premade packages, while Cove follows a build-it-yourself model. Some of Cove's products are slightly cheaper than Simplisafe's, such as the doorbell camera, while others, like Cove's outdoor camera, are more expensive.
Cove vs Ring
Ring offers an affordable professional monitoring package for doorbell cameras at just $3/month. Generally, its plans are more flexible than Cove's, with multiple monitoring packages available. Ring also offers more products, with 10+ products and bundles for just its doorbell camera, compared to Cove's two. Overall, Ring is slightly less beginner-friendly but gives you more options.
Cove VS ADT
ADT is one of the oldest and most established home security providers in the US. Its technology has won numerous awards, such as the CRN Security 100 (2021) and the BrandSpark Most Trusted Home Security Brand by American Shoppers Award (2021). ADT has been manufacturing alarms since 1910. This reliability comes at a price: ADT costs almost twice as much as Cove.
The Bottom Line
Cove home security is easy to install and use, with most devices activated with the push of a few buttons. Its simple product line, ease of installation, and excellent service make Cove an accessible, beginner-friendly option for securing your home.
Cove's products come with a warranty covering manufacturing defects and are backed by responsive 24/7 customer service. Professional installation options are available, and Cove's security center monitors your system 24/7. In an emergency, Cove will attempt to contact you by SMS, two-way speaker, and phone call before contacting the authorities on your behalf.