Cove Visit Site
Cove Features and Highlights
Cove offers a complete suite of home security products and associated services like professional monitoring, RapidSOS, and 24/7 customer service.
Complete Security Product Suite
Cove provides a comprehensive suite that includes all the products you need to secure your home: an alarm system, cameras, motion sensors, and environmental detectors.
The entire system is connected to Cove's 24/7 monitoring team through the system hub. The hub receives signals from all security equipment, and it connects directly to your home internet router with an Ethernet cable. (If you don't have a router, the backup 4G cellular chip will kick in.) The hub can be controlled through the alarm panel or the Cove Connect smartphone app. The Cove Connect app also allows you to arm and disarm your system, receive alerts from sensors, and add users to your system. Live camera streaming and video recording is available separately through the free Eufy Security app.
DIY Installation
Cove is designed with the stated purpose of being easy to set up yourself. The alarm panel comes with an intuitive installation wizard that will walk you through the whole installation process, and the sensors all come with a peel-and-stick adhesive for easy placement.
Professional Monitoring
Cove's 24/7 monitoring team will watch your system for alerts day and night. If a sensor alert triggersor the alarm goes off, Cove's team will attempt to contact you. They will explain what prompted the call and ask if you would like to contact emergency services. If you say yes, or if Cove cannot reach you, they will contact the authorities right away.
RapidSOS Integration
RapidSOS is a new security standard that is only used by a few home security providers. Through Rapid SOS, Cove can instantly communicate essential information like location data, medical information, and specifics about individuals in the household to emergency responders.
RapidSOS ensures that Cove agents do not need to communicate this information verbally, wasting precious time. Instead, the relevant data is deployed to the 911 dispatcher at the push of a button, buying potentially life-saving seconds in an emergency.
Cove Home Security Systems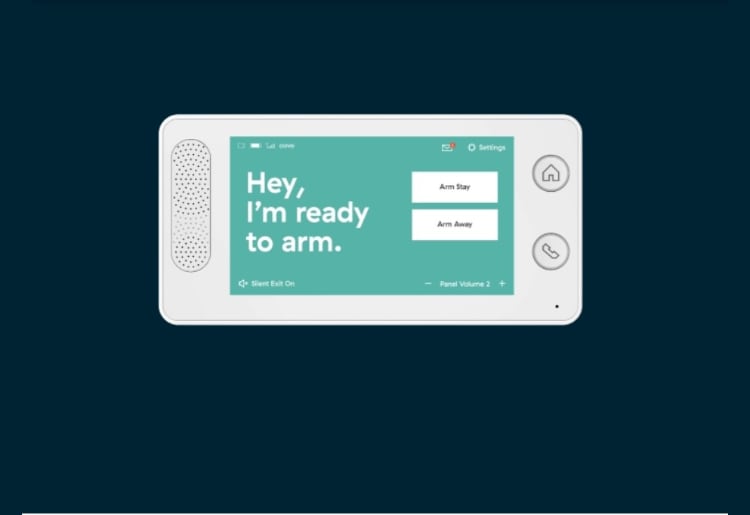 Cove's home security alarm is easy to use. The alarm panel interface is set up so you can easily arm and disarm your system, create customized arming schedules, and even see your local weather.
If one of your home security sensors triggers an alert, the monitoring center will first reach out to you through an app notification, then by text, and then via phone call. If you cannot be reached by any of these methods, Cove will contact the authorities on your behalf.
Cove's hub does not require that you have a home internet connection to work, however, it can be connected to your router via ethernet cable. If you choose not to use ethernet, the system will simply switch to the 4G backup cell chip in order to connect to the monitoring team.. The hub also has 24 hours of emergency battery power.
Hub and Alarm Panel
The Cove Alarm Panel and Cove Hub are integral components of Cove's new security system, providing enhanced functionality and reliability.
Cove Hub: The Cove Hub serves as the central "brains" of the security system. It offers an innovative dual connection system that combines both an Ethernet connection and a cellular backup. This setup ensures uninterrupted communication between the security system and the monitoring center. The Cove Hub connects to the customer's home router via Ethernet, providing a stable internet connection. In the event of internet failure or absence, the hub seamlessly switches to cellular communication via a CAT-M1 4G Verizon cellular connection, ensuring a robust and consistent link to the monitoring station.
The Cove Hub offers several key features:
Strong network reception for improved connectivity.
Ethernet port for direct and reliable network connection.
Failsafe technology that maintains communication even in case of physical damage.
Compatibility with 433MHz and 345MHz sensors within a 300-foot range.
24-hour backup battery to ensure continuous functionality during power outages.
Cove Alarm Panel: The Cove Alarm Panel is a touchscreen device that forms an integral part of the security system. It is designed to provide a user-friendly interface for customers to interact with and manage their security setup. The Alarm Panel guides users through the installation process using an Installation Wizard, making it easy to set up and customize the system.
Key features of the Cove Alarm Panel include:
Touchscreen technology for intuitive navigation.
Guided Installation Wizard for step-by-step setup.
Quick access to adding, modifying, and testing equipment.
Customization options for sensor notifications and other settings.
Ability to create scenes and routines for automation.
Arm/disarm functions and panic alarm capabilities.
Over-the-air updates for ongoing feature enhancements.
4-hour backup battery for continued operation during power interruptions.
Compatibility with both Wi-Fi and the Cove Hub for versatile installation.
In summary, the Cove Hub acts as the central communication hub, ensuring reliable connections via both Ethernet and cellular, while the Cove Alarm Panel provides an interactive interface for users to manage their security system, access features, and customize settings. Together, these components enhance the overall functionality and user experience of Cove's advanced security solution.
Cove Home Security Cameras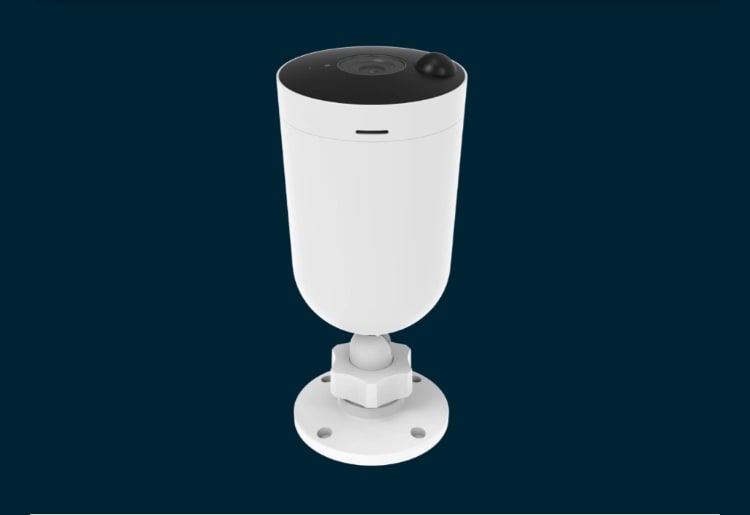 Cove offers three security cameras: the Eufy Indoor Camera, Eufy Outdoor Camera, and Eufy Doorbell Camera. The Outdoor Camera and the Doorbell Camera are weatherproof and should be used on the exterior of your home, while the Indoor Camera is not weatherproof. Pricing for cameras will depend on the current sale Cove is running, and a free camera is often part of the sale.
All cameras come with advanced AI detection that distinguishes between animals and humans, enhanced night vision, and two-way communication capabilities. The Eufy Outdoor Camera also includes motion-activated floodlights and a solar panel for power.
Life Safety Alarms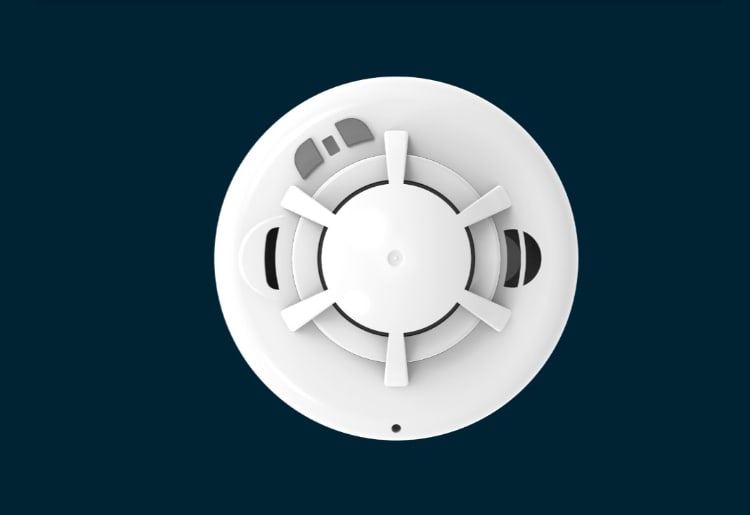 Cove offers a smart smoke detector. This device is integrated with your smartphone and automatically alerts you if there are dangerous levels of smoke in your home. If it does not promptly receive a response from you, the sensor will automatically contact the authorities. According to Cove, you should ideally purchase at least one for every floor of your home.
Sensors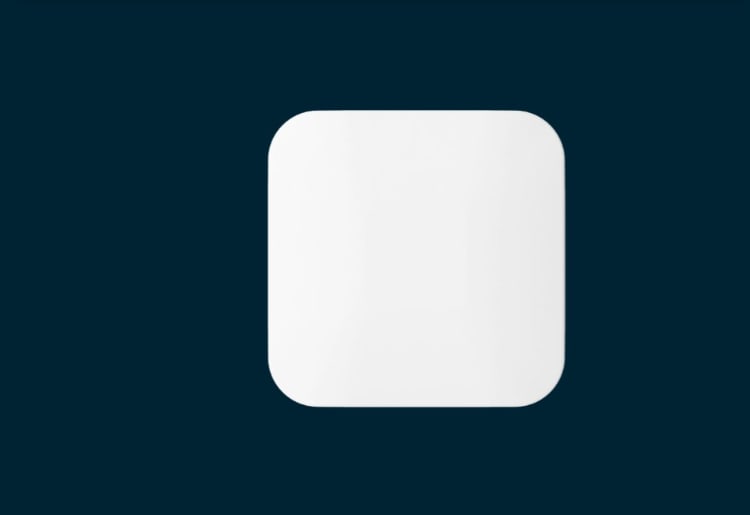 Cove offers a set of simple sensors, including door, window, glass break, and motion sensors. These devices notify you of a specific event. How many sensors you need will depend on the number of doors, windows, and rooms you would like to protect. Cove also sells a water leak detector. Place this device on the floor in a location where flooding can occur, such as a basement, bathroom, or laundry room. It will notify you immediately if moisture is detected or if the temperature drops to 41°F, indicating a frozen pipe.
Smart Home Automation
As a dedicated home security provider, Cove does not offer any smart home devices.
Cove Services
Cove's monitoring center watches your system 24/7. It is their job to notify you if an emergency occurs. If the monitoring center receives an alert, Cove follows a four-step process.
Cove InstaText—You will receive an SMS with an alert asking whether you want to contact the authorities or cancel. If you do not respond, the Cove team will move on to the next step.
Cove Connect App Notification—You will receive a notification in your Cove Connect app, through which you can either cancel or confirm your alarm.
Phone Call—Cove will attempt to call you. If you pick up the call, they will ask if you want to contact emergency services.
Emergency Alert—If they do not hear from you by text, app, or phone, Cove will contact emergency services, assuming that you are incapacitated or otherwise unable to get help.
Monitoring
Cove offers two monitoring plans, one with camera monitoring and one without. Cove Cameras only function if you subscribe to Cove Plus. There are no commitments: you can cancel your monitoring plan at any time. However, your home security equipment will stop working if you cancel.
Six monitoring centers
SMS and Phone Alerts
Automatic call to emergency authorities if no response
Mobile alerts
Cove's professional monitoring team will contact you by SMS if they pick up an alert. You can also configure the Cove Connect app to send you push notifications if your system detects something or when one of your security devices is low on battery.
Cove Contracts and Warranties
Cove does not require a contract and operates on a month-to-month basis. Depending on your municipality's regulations, however, you may need an alarm permit for your system.
If you cancel your service within 60 days, you are entitled to a refund on all purchased equipment and membership fees. To cancel, simply contact Cove at (855) 268-3669.
Cove's warranty covers defects in materials and workmanship, but not battery defects. Cove Basic plan holders get a one-year warranty, while Cove Plus members get a lifetime warranty.
Cove App
The new Cove Connect app offers a significant expansion of features and options when compared to the original Cove app. Users experience a seamless transition from using the Alarm Panel to using the app. This continuity allows customers to manage their home security experience fully. With the Cove Connect app, customers can access an array of functions that enhance their control over the security system.
Customers can effortlessly add, edit, rename, and delete equipment directly from the app. The intuitive interface simplifies the process of managing users, receiving notifications from system events, confirming or canceling alarms, and setting up routines and scenes. This comprehensive functionality greatly improves upon the capabilities of the original Cove app, providing a more versatile and user-friendly experience.
An exciting advancement is that purchasing the new system grants customers on any of Cove's monitoring plans free access to the Cove Connect app. This inclusion allows all users to leverage the app's features to enhance their home security management. (Unlike the original security system, the Basic monitoring plan with the new system includes app use.)
Cove Customer Support
You can contact Cove support by phone at (855) 268-3669 or via the online chat on their website. Cove also has a comprehensive FAQ page that can answer the most common questions. We tested the response time of Cove's online chat and received a reply immediately.
Both phone and chat agents are available to assist you 24/7.
Cove also has an extensive blog and a knowledge base that can help you install or troubleshoot your Cove products.
Pricing & Special Offers
Cove's products range from $10-$20 for basic sensors to $50-$200 for larger, more complex devices like cameras or smoke detectors.
In addition to equipment, Cove offers two professional monitoring plans. Its system will not function without an active monitoring subscription, so you'll have to choose one.
Direct Line to 24/7 Monitoring Center
Ethernet and 4G cellular backup
Lifetime equipment warranty
$5/month equipment credit
How Cove Compares to Other Home Security Services
Ease of use and installation
Affordable, flexible plan options

Cove Visit Site
Cove vs SimpliSafe
Simplisafe and Cove are very similar, offering a near-identical product range, comparable pricing, no contracts, and a 60-day money-back guarantee. Both SimpliSafe and Cove offer pre-made packages as well as buildable packages. Some of Cove's products are slightly cheaper than Simplisafe's, such as the doorbell camera, while others, like Cove's outdoor camera, are slightly more expensive.
Cove vs Ring
Ring plans are generally more flexible than Cove's, with multiple monitoring packages available. Ring also offers more products, with 10+ products and bundles for just its doorbell camera, compared to Cove's two. Overall, Ring is slightly less beginner-friendly but gives you more options.
Cove VS ADT
ADT is one of the oldest and most established home security providers in the US. Its technology has won numerous awards, such as the CRN Security 100 (2021) and the BrandSpark Most Trusted Home Security Brand by American Shoppers Award (2021). ADT has been manufacturing alarms since 1910. This reliability comes at a price: ADT costs almost twice as much as Cove.
Bottom Line
Cove's products come with a warranty covering manufacturing defects and are backed by responsive 24/7 customer service. Professional installation options are available, and Cove's security center monitors your system 24/7. In an emergency, Cove will attempt to contact you by SMS, app, and phone call before contacting the authorities on your behalf. With the launch of the new security system, Cove introduces advanced features like dual connection and the Hub and Alarm Panel setup, further enhancing the reliability and convenience of their offerings.