Every year, there are around 1.1 million burglaries in the United States, according to an FBI report. 63% of these burglaries are of residential homes. Home security systems can be a significant deterrent to burglars, but won't discourage a determined criminal with their eyes set on your valuables. Below are 10 possible signs that someone is casing your house for a potential robbery.
1. Unfamiliar people on the street
Burglars will often case several homes at the same time. It doesn't take long for a criminal to get a good idea of which homes have people coming and going, when homes are empty, and which homes have a security system in place.
Of course, not every stranger on your street is going to be a burglar. More suspicious behavior to note is when you see strangers walking up and down the street multiple times, with seemingly no other purpose than to look at the homes. If you see the same stranger multiple times performing this action covertly, it's a serious red flag.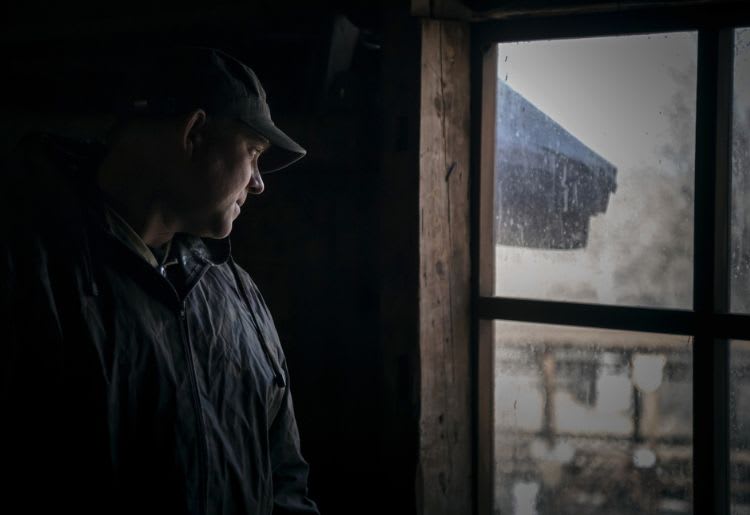 2. Unfamiliar cars parked on corners
Similarly, if you see cars new to your neighborhood, take a moment to consider who they could be visiting. Vehicles not parked in the designated parking spots are particularly suspicious. If they have a good reason to be there, why are they parked on the corner for extended periods instead of being parked directly outside one of your neighbors' homes?
Take the license plate of any unfamiliar car that's parked in such a way. If something does go awry, you will have useful evidence to show the police.
Set up security with Vivint todayGet advanced equipment and a custom security system including a smart app

Visit Site
3. Flyers
Industrious thieves may use an old method of leaving flyers in the door of every home on the street. They can then pass back later to see which of the flyers have been removed, cluing them in to which homes have active residents and which appear empty. They can get a good idea of the occupants' schedules, too, all without having to hang around watching all day.
If you think your home might be being targeted, and someone leaves a flyer in your door, check whether your neighbors also received one. If not, it's a strong sign that someone might be casing your house for a burglary.
4. New social media followers
These days, burglars don't always need to physically visit a house to know when it's empty. Many people freely post public information on social media, broadcasting to the world where they are, who they are with, and by extension when their home is empty.
Avoid posting such private information on social media or other websites. A Bureau of Justice Statistics Special Report stated that at least 65% of household burglaries are committed by someone the victim knows. So, you're statistically more likely to be burglarized by one of your Facebook friends than a random stranger!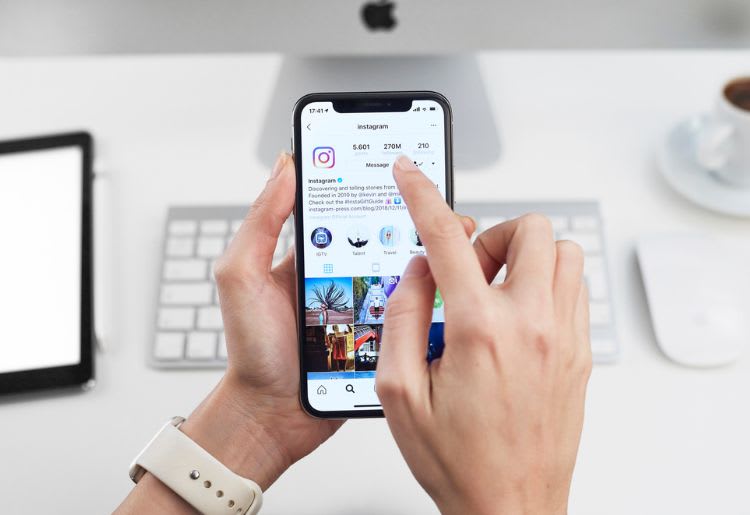 Keep an eye out for new social media followers. Any stranger on Twitter, for instance, might follow you simply to gain information on when you're not home.
This is a big problem around the holidays when burglars know that people will often be away from their homes attending work Christmas parties and other social gatherings. We've put together a guide on ways to keep your home safe when traveling on holidays.
5. Surveys
Particularly bold thieves will take a direct approach of going door-to-door, often under the guise of performing a survey. They can canvass an entire neighborhood, getting vital information on who lives in each home and when they come and go.
Furthermore, this door-to-door scam allows burglars to view what's in each home. They can see all your valuables, whether you have a guard dog, and all manner of other useful information that they can use to decide whether your home is worth burglarizing.
Often, people are quite happy to hand over details of their job and how many members are in the household, especially if the survey-taker is friendly and makes it seem as if there's a potential benefit for the homeowner to give them these details. You should always be wary about giving out such personal information to strangers, as it's difficult to know how they will use it.
6. Strangers taking pictures
Is the stranger on your street taking pictures of your home simply an avid birdwatcher? Maybe they love the architecture of your home and want to share it on Reddit. Or, more realistically, perhaps they're taking photos of the home security systems you have in place or the valuables they can see through your windows.
View anyone taking photos of your home with serious suspicion. A burglar may be looking for holes in the setup, such as a window that's not covered by the system, in order to plan the best mode of attack. Always ensure you go for a professionally-installed home security system like ADT, and check out our guide on home automation to understand all the most important features your security system needs.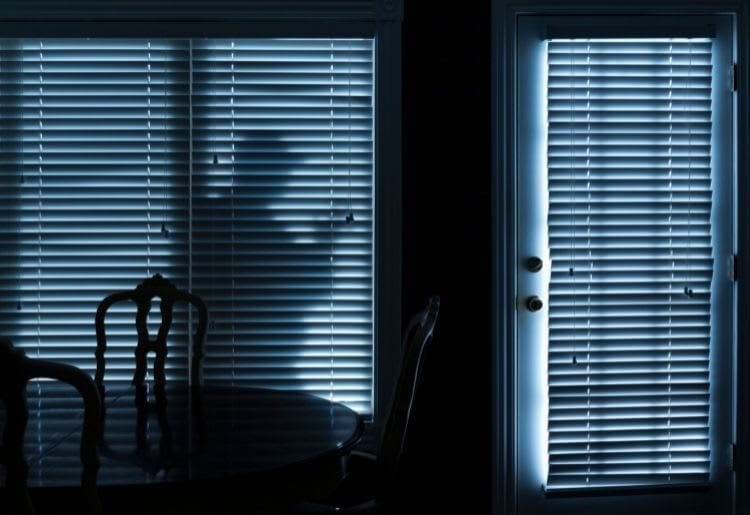 7. Emergency visitors
A visitor to your home that is experiencing an emergency is hard to turn away. Even if they say their car has broken down, they desperately need to use the bathroom, or they're having a medical emergency, it's sensible to be skeptical at first.
How often do people go out these days without a cellphone? So why does this person need to use your landline?
If you're not comfortable with a stranger entering your home, you should simply refuse them entry. Advise them that you can help by making a call to the police or by arranging a tow truck on their behalf. Someone with a real need will agree to this immediately, whereas a burglar simply looking to case your home won't. If they become pushy or aggressive, it's time to call the authorities.
8. Landline calls that hang up
A burglar may phone your home's landline number to find out whether you are home. Mostly, they will just hang up immediately if you answer the call. If you frequently get these types of calls, it can be a sign that your home is being targeted by a burglar.
If you have received such calls, a home security system like Cove can help put your mind at rest. Besides a wide range of home security equipment options, Cove has 24/7 monitoring, and you can have a two-way conversation with live agents through the system's touch panels as soon as you feel uneasy.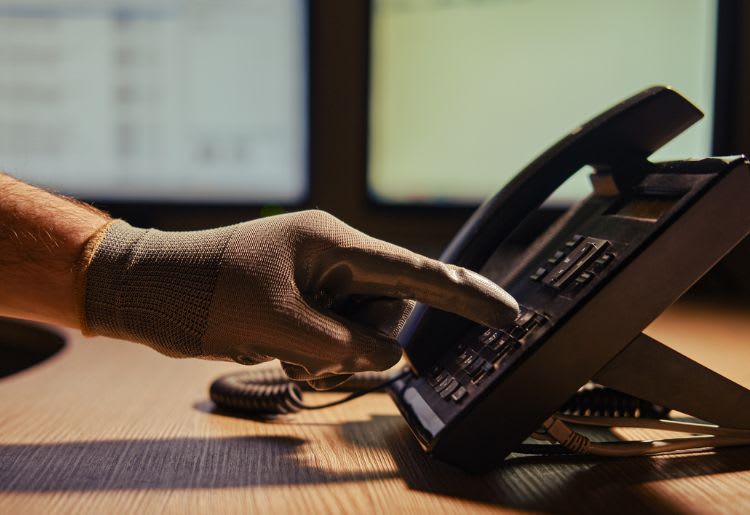 9. Service workers
Thieves looking to gain entry to a home may pose as service workers. They will suggest they need to view your gas or electricity meter, your internet service needs adjusting, or that they need to take some kind of reading within your home.
If such a service worker turns up unannounced, it's best to be polite, ask for their details, and say you must reschedule because the company hasn't previously informed you of their visit. You can then phone the company they say they are from. Of course, when you call your provider and they have no record of the visitor, there's a strong chance that the caller was instead a burglar looking to gain access to your home.
10. Mild vandalism
Shortly before a burglary, criminals may perform some mild vandalism on the home to test the response. A rock through a side window may initially be discounted as the work of teenage vandals, but it might have been thrown to test whether your home has a home security system and how you react. Will the police be called quickly? Will a neighbor be roused? Or will the window remain unfixed for days?
Exterior lights are often a target, too. Burglars may unscrew or break lightbulbs during the day, so when they finally come to rob your home, they can do so in darkness. If you spot these issues, don't ignore them. They could be a sign of an imminent break-in attempt on your home.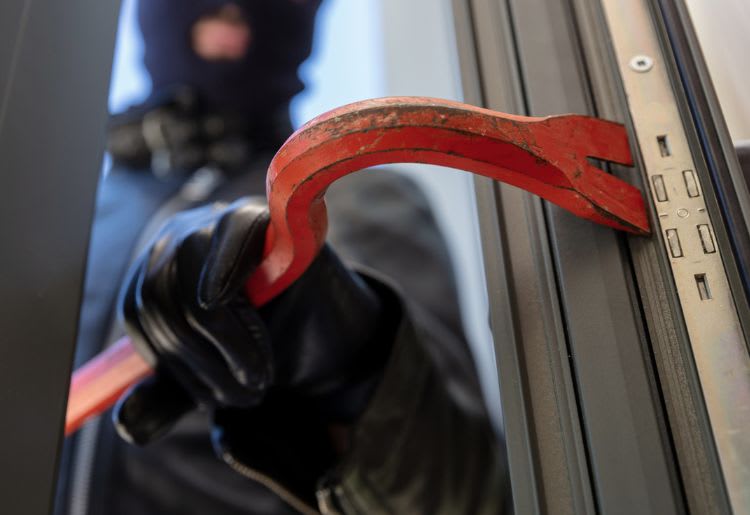 Conclusion
According to a University of North Carolina study, only around 12% of burglaries are premeditated. But for those premeditated cases, thieves often like to scope out a street to decide which houses are the safest for them to break into and which don't have a security system in place.
You can sometimes spot when someone is casing your home. Pay attention to unfamiliar cars and people on the street. Be aware of the ways burglars can gain valuable information on when you're not at home—leaving flyers, posing as survey-takers, and scoping your social media accounts. And don't let strangers into your home unless their visit has been previously scheduled.