A home security system, along with conspicuous signage, is a powerful deterrent against crime. In fact, nearly 60% of burglars will steer clear of homes with visible security measures in place.
To keep your home safe, you need a reliable security system that offers the right level of protection and shields you from potential threats. But with so many options available, you need to know exactly what to look for.
In this post, we've listed the most important features to consider and compiled a step-by-step guide to help you choose the best home security system for your home.
» Going away for the holidays? Follow these 10 tips to protect your home while on vacation.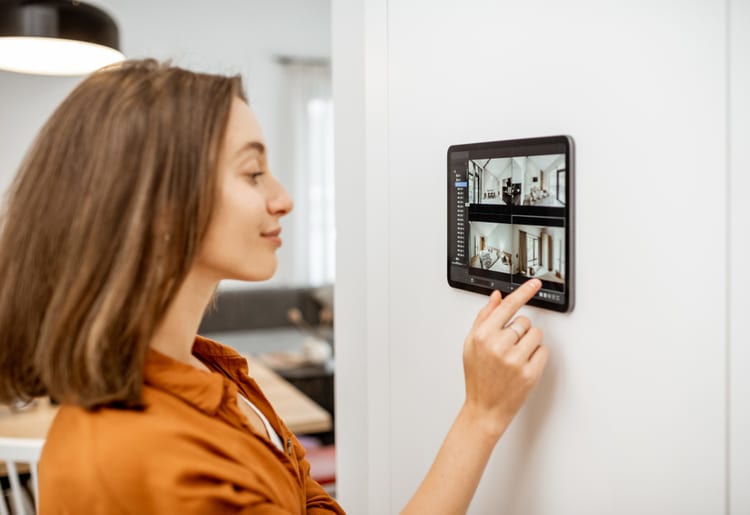 4 Factors to Consider Before Choosing a Home Security System
The best security system for your home will meet your specific safety requirements, fit your budget and offer the support you need. To make an informed decision, consider the following factors:
User-Friendliness
Choose a system that's easy to operate. Anyone living in your home should be able to use it, including individuals with limitations or special requirements.
System Type
There are various options to choose from, including wired, wireless, monitored, and unmonitored systems. Take the time to evaluate the advantages and disadvantages of each system type before making your final decision.
For example, wireless systems will generally be more reliable, while wired systems are more affordable and easier to install.
Additionally, decide whether you prefer a DIY installation or professional assistance.
Cost Considerations
Home security system costs can vary greatly, so it's important to determine your budget before selecting a system. Consider both the upfront expenses and ongoing fees, such as monthly monitoring charges.
Also, make sure to understand the renewal terms and requirements of the system and any potential implications of adding extra sensors or detectors.
Customer Support
Look for a provider that offers reliable customer support and technical assistance, including 24/7 monitoring and availability through online chat or a customer service hotline.
» Discover the highest burglary rates by state in the US.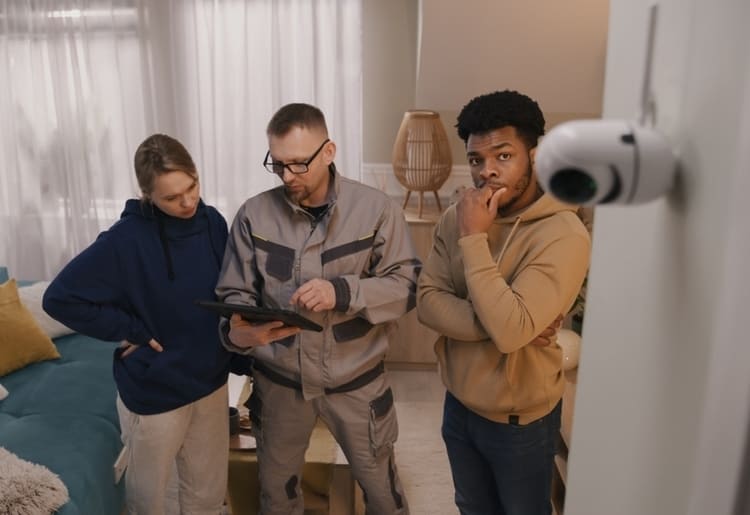 7 Steps to Choosing the Best Home Security System
1. Assess Your Security Needs
Start by evaluating your home's vulnerabilities and identifying potential entry points for burglars. This will help you determine what type(s) of sensors and detectors you may need.
2. Research Available Options
Because many different types of home security systems are available, look for reviews and recommendations from trusted sources to help narrow down your options.
3. Consider Your Budget
The cost of a home security system can vary widely depending on the type of system you choose and the level of monitoring you require. Determine how much you're willing to spend and find options within your budget.
4. Look for Additional Features
Some home security systems come with additional features such as video monitoring, smart home integration, and mobile app control via smartphone. Determine which features are important to you and your family and look for systems that offer them.
5. Check for Compatibility
If you already have smart home devices such as cameras, doorbells, or sensors, make sure that the security system you choose is compatible with these devices.
6. Choose a Reputable Provider
Choose a reputable provider with a proven track record of delivering high-quality security systems and excellent customer service. Check for customer reviews and ratings to gauge the provider's reliability and trustworthiness.
7. Install and Test the System
Once you've chosen a home security system, make sure it's properly installed and test it to ensure it's working correctly. Set up notifications and alerts to stay informed about any potential security breaches.
» Check out these ancient home security tactics.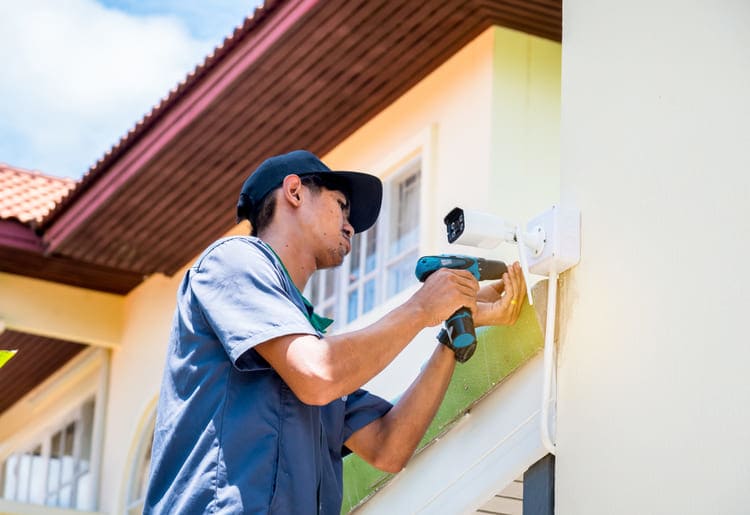 Finding the Right Security System for Your Home
To find a home security system that caters to your family's needs, aligns with your budget, and provides peace of mind, carefully consider the factors and steps outlined above. Choosing the ideal security system for your home will require thorough research and thoughtful deliberation—so you can make an informed decision.
» Looking for reliable property protection? Let ADT or Vivint keep your home safe.