You may be tempted to go the traditional route with gifts like flowers, chocolate, and jewelry. But:
You can't give your significant other the same thing every year
An original gift will win you much more appreciation
If you both agree to go crazy on gifts, it'll be a lot more fun
And of course, this will be no ordinary Valentine's day. With lockdowns eliminating many of our go-to plans, it's up to us to get creative and find a worthy substitution for the usual fancy restaurant.
We've compiled a list of ten Top10.com lists that can help you find original gifts and activities that will make this Valentine's Day different. We considered breaking this list up by gender, but it's 2021. Enjoy.
1. Top Online Stores for Price-Conscious Lovers
These are all sites that specialize in gifts, from the quirky to the one-of-a-kind, in a wide array of searchable categories, with lots of ideas thrown in that you might not have thought of yourself. Best of all, you can search by price range, because you can't buy love, and you shouldn't try to.
Top 10 Places to Shop for Gifts Online
2. Top DNA Kits to Get to Know Who You Are Together
Being in a relationship is about basking in someone else's identity and discovering things about your own identity through how your mate sees you. If you want to take this tandem journey of self-discovery to another level, DNA testing kits are a cool and interesting way to do so. This is not a gift for a brand new love interest—unless you're dealing with somebody who's really intellectually curious and appreciates an original idea. This is about having fun learning who you are, not testing to see if your prospective mate's DNA makes them good procreation material. So, make sure your mate knows you well enough not to get freaked out by an out-there gift like this.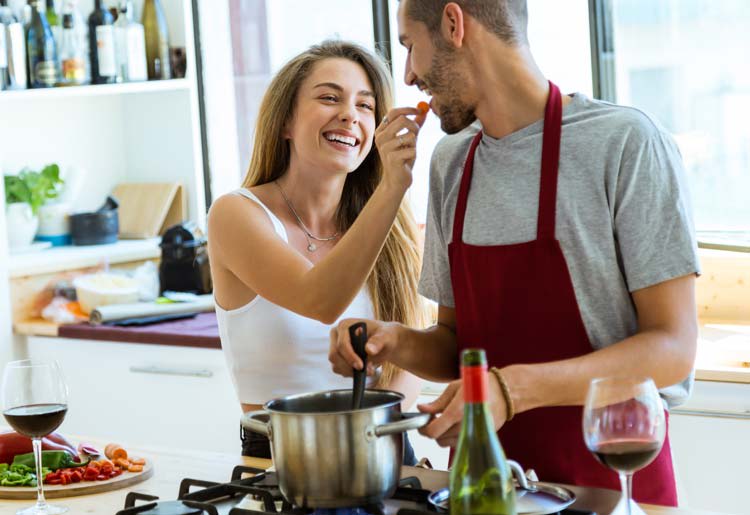 3. Get Hot and Steamy at Home with Top Meal Delivery Kits
Some of your best times with your partner are probably spent sharing a nice meal together out at a trendy restaurant. But this year, with COVID-19 keeping us all indoors, that's unlikely to happen. And anyways, sometimes cooking can be the most romantic part of the meal--picture sipping wine and stirring red sauce together, hand-feeding each other bitefuls of food, taking turns licking chocolate off the spatula. Staying home to cook together can be even nicer if you have all the fresh ingredients delivered to your house. Meal Delivery Kits offer you just that—the opportunity to cook together at home without having to brave the supermarkets. Whether your significant other is a foodie who wants to try cooking with exotic new ingredients, or a newbie who would love to learn how to cook, this is a cool way to open new horizons that you can ride toward together.
Best Meal Delivery Services 2021
4. Top Shops to Impress the Nerd in Your Life
While they may not seem intrinsically romantic, some people just get turned on by gadgets (not that kind of gadget, perv. Get your head out of the gutter). Whether it's computer gear, a new game, a camera or a phone accessory, there are plenty of online gadget stores that offer great selection and prices. If your partner is a superfan, you can also find gear and paraphernalia for just about any game, TV show, or movie.
Top 10 Shopping Sites for Gadgets
5. Top Jewelry Stores for Those Who Insist on Being Old-Fashioned
Okay, so we panned traditional gifts like jewelry above. But sometimes, it's just the right thing to do. If you are in that stage of a relationship where jewelry seems appropriate, do us a favor: don't go to a store and feel pressured to buy something from the minuscule selection on hand just in order to get jewelry; instead, browse the much greater selection of an online jewelry store at your leisure and only make a purchase if you see something that you think is specifically right for your significant other. If it's going to be something mundane like jewelry, at least let it be an inspired choice.
6. Get Your Grape On with the Top Wine Clubs
If all else fails, there will always be wine. The most romantic beverage on Earth, wine can turn the most humdrum atmosphere into a tableau of romance and class with a single pop of the cork. Today's wine clubs are diverse enough to meet every taste bud where it is. You can find high-end wine subscriptions, discover indie and small-batch labels, or focus on regions such as Napa, Italy, or Spain. Wine clubs usually include pairing guides and other resources to help you and your partner enjoy your bottle to the fullest degree. A wine club subscription is great for Valentines day, sure--but with a hand-picked collection of aromatic reds, crisp whites, gold-medal winners, and small-batch treasures arriving at your door every month--any night of the year has the potential to become Valentine's.
Top 10 Wine Club Subscriptions
7. Top Sites for Lovers that are Art Lovers
Giving somebody else art as a gift is no task for the faint of heart. Taste in art is very individual, and if you screw up it can be uncomfortable. However, if you think you know your partner well enough to nail their taste, the rewards can be huge. And, contrary to popular belief, good art doesn't have to be expensive. You can find paintings, photography, original works, or prints for cheaper than you think.
8. Top Subscription Boxes for a Gift that Keeps on Giving
Clothes, makeup, gourmet food and books are just some of the cool things you can have sent to your partner's house every month in a subscription box. Nowadays there are subscription boxes for just about anything under the sun. And they're an awesome gift to get. Every month your significant other will receive a nice little surprise package of goodies to open up. How fun. This is not a gift for someone who's unsure if their relationship is going to last. It would be pretty awkward to have your ex keep getting gift packages from you months after you were broken up.
Top 10 Of the Month Subscriptions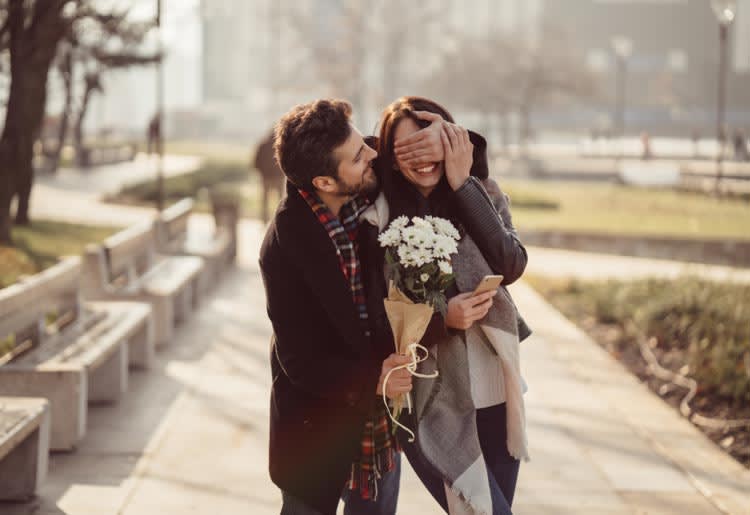 9. Sharpen Cupid's Arrow with a Love and Romance Psychic Reading
If you can't take your partner to a restaurant, how about traveling to the innermost dimensions of your desires and needs? Whether you do it for laughs or for real insight, there's little chance of boredom in getting a love and romance reading. A relationship-based psychic reading can reveal your deepest desires, yearnings, and perhaps the unconscious blockages that get in the way of verbal or physical connection. No matter how seriously you take it, afterwards, you may just find that you and your partner can connect on a deeper level. Today's online psychics offer intimate virtual readings by phone, chat, and video and can help you get in touch with your deeper self and that of your partner.
Top 10 Best Psychic Reading Websites
10. Top Dating Sites for Your Single Friends
Valentine's Day is all well and good if you're in a relationship, but what about your single friends? Or perhaps you're reading this article to find a gift, before you've found a date? If you, or someone you know, is still looking for a date for February 14, they should know that they have options. There are many different types of dating sites nowadays for all kinds of people, and not just the ineffective apps of the past. Would it be overstepping your bounds to sign your friend up for a dating site? Yes, it most certainly would be. But, you can send them a link to a list of the best dating sites.
Make it a Valentine's Day to Remember
Valentine's Day will be different this year, no doubt. But necessity is the mother of invention, and you can use this opportunity to do away with the usual Valentine's Day cliches and try something unique. There can be a lot of pressure to get Valentine's Day right, but if you have fun with your gift, you'll probably have an amazing time on the most romantic day of the year as well.