Find The Best Jewelry Websites to Buy Jewelry Online
There's something uniquely special about receiving a piece of jewelry as a gift. It sparkles, it glistens, and it makes the recipient glow with delight. But getting to a store, sifting through the options, and finding the right piece all make this good intention feel like mission impossible. That is unless you opt for the smarter alternative - shopping for that special someone at trusted online jewelry websites.
The best jewelry websites are your go-to solution for all of your quality jewelry needs. You'll find a huge selection of the most popular jewelry items, whether you're looking for cute necklaces or cheap earrings, dainty jewelry, or costume jewelry rings. There's even a section for expensive jewelry if you really want to go all out.
Whatever you're looking for, online jewelry websites are the key to faster, easier, and more successful shopping experiences. With the range on offer and unbeatable prices, online jewelry stores also offer the perfect option if you're looking to treat your mother on Mother's Day and you want to get her a gift she'll treasure forever.
Wondering where the best place to buy jewelry online is? Whether you're celebrating someone's crowning achievement, ready to pop the question, or want to really impress her this Valentine's Day, here are the best online jewelry website stores where you can find affordable fine jewelry that won't break the bank.
Our Top 10 Best Online Jewelry Stores & Websites:
A Closer Look at Our Top 10 Best Online Jewelry Stores - Reviews:
1. Zales
Best for diamonds across all price categories
Price range $150-$56,000
Unique feature: Both natural and cheaper, lab-created diamonds
Offers anything from everyday basics to exquisite diamond looks
Zales is one of the most long-standing jewelers in the United States, having opened their first store in 1924. They specialize in natural diamonds that are either naturally sourced from conflict-free areas or lab-grown. Lab-created diamonds are completely insured by Zales Lifetime Diamond Guarantee.
Zales stands out for their vast variety of ready-to-wear jewelry, with over 700 stores across the USA. Zales has great sales and markdowns on their pieces, making it easy to treat yourself or close ones throughout the year.
After purchasing your bling at Zales, you'll be pleasantly surprised at how far-reaching their care is. You'll get a six-month guarantee on all repairs, diamond upgrade deals, and a lifetime diamond commitment that covers broken or lost jewelry.

Zales Visit Site
2. James Allen
Best for customizable, statement jewelry, and wedding rings
Price range $150-$3,116,230
Unique feature: Totally customize your piece, 360-degree HD images of every diamond
Specializes in customizing engagement rings
James Allen has been the premier source for high-quality wedding and engagement rings for a decade and a half. What makes this one of the top jewelry stores online is that you can completely customize your ring to the exact specifications you want, from the setting to the gems and beyond. So, the end result is a totally unique piece that will truly be cherished by anyone who receives it.
What the experts are saying: "James Allen specializes in customizable rings. You choose the band style in your preferred metal, then shop loose diamonds or gems to set within the band. Because of the personalization, the ring you design is truly one that's made specifically for you." -Signature Bride

James Allen Visit Site
3. Ross Simons
Best for bargain basement pricing on stunning jewelry selections
Price range $7.46-$100,000
Unique feature: Clearance items that are truly a steal
Specializes in the best variety of jewelry types and prices
This page highlights the best online jewelry stores for unique and affordable jewelry pieces. That means every jewelry website you see offers affordable fine jewelry. But Ross Simons takes this to a whole new level. Yes, the most expensive item on the site runs somewhere around $100,000, but that's not the norm. Ross Simons has the absolute widest range of fashion jewelry brands anywhere. From bracelets to anklets, earrings, necklaces, and brooches, this website has it all.
And the prices are just as varied. So, anyone looking for a beautiful and unique piece of jewelry will find plenty of options here regardless of their budget. Ross Simons even has a clearance rack where you can peruse stunning items for as little as $8! From diamonds to pearls, gemstones, and more, Ross Simons has got it all.
What reviewers are saying: "Ross-Simons offers a value priced selection of fine jewelry from sterling silver to platinum and diamonds, watches, rings, bracelets, necklaces and gems, plus designer jewelry. Ross-Simons offers prices at up to 70% below comparable retailers."

Ross Simons Visit Site
4. Brilliant Earth
Best for environmentally-conscious jewelry
Price range: $75-$75,000+
Unique feature: Conflict-free diamonds
Specializes in engagement rings
What sets Brilliant Earth apart from other jewelry brands is its commitment to transparency and ethical practices. They are dedicated to providing customers with a responsible and sustainable shopping experience, so their products are worth the investment.
They offer a wide range of jewelry pieces, from engagement rings to earrings, crafted with care and sustainability in mind. There are a wide selection of jewelry pieces on the site, including engagement rings, colored gems, men's jewelry and rings, wedding rings, and fine jewelry. You can find a wide range of styles on the site, from classic to modern, and they offer customization options for many of their pieces.
Brilliant Earth is particularly known for its lab-grown diamonds, a more environmentally friendly and socially responsible alternative to traditionally mined diamonds. Their lab-grown diamonds are of exceptional quality and are virtually identical in appearance to natural diamonds.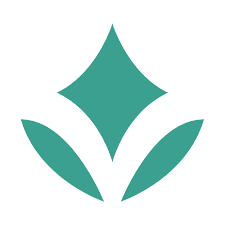 Brilliant Earth Visit Site
5. SuperJeweler
Best for getting the best deals on diamonds and gems
Price range: $15-60,000

Unique feature: Free gift with purchase of $99 or more

Specializes in ethically sourced gems
SuperJeweler is one of those sites that feels like a time capsule back into the early 2000s. The site is outdated but it gets the job done. The company offers the absolute lowest prices on diamonds, gemstones, and trendy jewelry. Because the team is based across the world, they're able to get beautiful pieces straight from diverse and conflict-free sources.
SuperJeweler has over 35,000 styles of jewelry for sale, and they can even help you to create the custom piece of your dreams.
SuperJeweler Visit Site
6. Georg Jensen
Best for high-end Scandinavian design
Price range: $65-$14,500

Unique feature: Designed-to-last sustainable pieces

Specializes in wedding gifts
Georg Jensen has been making beautiful silver products since the early 20th century. The company creates designs going from elegant, early 20th century-inspired pieces to modern Scandinavian jewelry.
As Georg Jensen has been an expert in the field of silversmith heritage, their jewelry options are a bit limited in comparison to silverware for the home. But, this side of the business is constantly growing with new collections coming out every season. You can find both silver and gold jewelry, and even get yourself some ethically-sourced diamond pieces.

Georg Jensen Visit Site
7. Melinda Maria Designs
Best customer service to help you find the right size and style
Price range: From $30
Unique feature: Interactive rewards program
Specializes in eye-catching costume and fashion jewelry
Melinda Maria makes wonderful jewelry that is both inexpensive and eye-catching for everyday and costume use. Jewelry is sold at low prices due to a wholesale method, so the sparkly items can be sold direct-to-consumer. Beyond just fashion jewelry, Melida Maria also produces pieces with gemstones and gold-plating. The site is easy to use, letting you find any style of piece in a variety of price ranges.
One interesting service offered is the custom & personalized jewelry engraving. Just choose an engravable piece, add text for your loved one, and customize how it looks for less than $150.

Melinda Maria Designs Visit Site
8. Ice Rings
Best for affordable diamonds of all kinds
Price range: From $40-$33,000
Unique feature: Jewelry information, birthstones, engagement rings
Specializes in affordable jewelry that's beautiful
From beautiful birthstones to diamond engagement rings, Ice Trends is a great place to find affordable fine jewelry online. It offers a range of nice jewelry from classic style rings to trendy necklaces. You can get custom-made pieces or choose from a selection of beautifully-designed, popular jewelry. The best part is that Ice Trends offers some affordable jewelry options for any budget.
What's more, Ice Trends has a great return policy. For the first 7 days, you can return the purchased item for a full refund, no questions asked. And for the first thirty days, you can trade in your purchase, as well.
What the happy customers are saying: "When I received this ring I was pleasantly surprised. It is gorgeous and I've had so many compliments on it. I will continue to buy from ice."

Ice Rings Visit Site
9. Jane Win
Best for gifting for milestone moments
Price range: $58-$2,400

Unique feature: Gift guide and blog

Specializes in original gold pendants
Jane Winchester Paradis, the creator of Jane Win, came to make jewelry after decades of experience in marketing for big fashion brands. The idea for their most popular pieces is inspired by coin pendants of the 1900s. Each pendant has a story: You can choose pendants based on inspiring words, occasion, zodiacs, and more.
Recently, Jane Win has been expanding their products. You can also purchase equally personalized bridal jewelry, necklaces, earrings, rings and cuffs.
Most of the pendants are handcrafted in America and shipped in high-end gift boxes, encased in special green pouches.

Jane Win Visit Site
10. Blue Nile
Best for gift items, large, breathtaking selection at affordable prices
Price range: $30-$165,000
Unique feature: Tremendous selection of fine jewelry items, 24/7 expert advice
Specializes in attractive jewelry that's unique and affordable
Blue Nile is definitely the best place to buy jewelry if you love options. That's because Blue Nile has one of the widest selections of fashion jewelry, brand names, and some of the best costume jewelry you'll ever find.
And while you can easily pay upwards of tens of thousands of dollars for some of the more expensive jewelry items on the site, Blue Nile also has a great selection of cute necklaces, cheap bracelets, and other affordable jewelry options.

BlueNile Visit Site
Best Online Jewelry Stores in 2023
Finding affordable fine jewelry has never been so easy, thanks to the explosion of jewelry websites to choose from today. Whether you're looking for somewhere to buy custom bracelets cheap or want to peruse some fine jewelry brands, these online jewelry stores will deliver exactly what you want.
You May Also Like: