Where Is the Best Place To Buy Gold and Silver Online?
Gold has always been a popular option for storing wealth. Because of its perpetual shelf life (gold is indestructible) and limited, predictable supply (virtually all of the gold produced throughout history is still in circulation, and gold mines only add 1-2% to the total stock to the stock market every year), gold maintains its purchasing power over the long-term. Buying and selling gold is a great way to enrich your investment portfolio.
Due to these factors, investors typically see gold as a safe haven in times of economic crisis. Just look at 2023, when the price of gold skyrocketed as high as 40% in the six months after the Federal Reserve made emergency rate cuts in an attempt to contain the economic fallout from the coronavirus.
Silver is also seen as a safe haven, although perhaps not as safe as gold. Unlike gold, silver is used in a lot of industrial applications–such as semiconductors, solar panels, and medical devices, which severely limits the supply of silver available for investment. As a result, the silver price is subject to more extreme fluctuations than gold. In other words, silver has a higher risk/reward ratio.
If you're thinking about investing in silver and gold, there are a few different ways you can go about it. You can purchase shares of mining companies that produce gold and/or silver; purchase shares of an exchange-traded fund (ETF) that tracks the price of gold or silver; or actually buy physical gold or silver bars or coins (known as bullion). The purpose of this article is to help you find the best place to buy gold and silver online.
Best Places to Buy Gold and Silver Online
1. American Hartford Gold
American Hartford Gold is a precious metals company based in Los Angeles, California. They trade gold, silver, and platinum in both bars and coins in a variety of sizes. AHG delivers precious metals straight to your doorstep, stores them for you if necessary, or helps you turn them into investments in a retirement account like an IRA or 401K.
They also offer educational materials and even live assistance by phone for those who are interested in getting professional advice. What truly makes American Hartford Gold stand out is its dedication to providing excellent service, striving to achieve 100% customer satisfaction.

American Hartford Gold Visit Site
2. Oxford Gold Group
Oxford Gold Group is a one-stop shop for precious metals with an A+ rating from the BBB. They sell IRS-approved gold, silver, platinum, and palladium. Although gold and silver are easy to store at home, the Beverly Hills-based company provides storage services so you can securely keep your metals with them.
Investors looking to diversify their portfolio with physical assets can choose from gold and silver coins, bars, and bullion, as well as numismatic and rare coins. Oxford Gold Group can help you get started with live representatives available 24/7 or a knowledgeable personal IRA account manager to guide you through your first purchases. They also offer an in-depth investing guide for precious metals.

Oxford Gold Group Visit Site
3. Birch Gold Group
Located in Burbank, the Birch Gold Group was founded in 2003 and has since become a leading precious metals dealer in the US. Birch Gold Group provides personal care to its customers and seeks to empower them with knowledge. You will be assigned a specialist who will answer every question you may have.
Birch Gold Group offers a selection of gold, silver, platinum, and palladium in the form of coins and rare coins, bars, and even Valcambi CombiBars (which have more flexible resale options). You can also screen products for only IRA-eligible ones. Once you make a purchase, you'll be able to choose from several storage and insurance plans.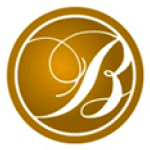 Birch Gold Group Visit Site
4. APMEX
Based in Oklahoma City, APMEX is one of the world's largest online retailers of precious metals, with more than $11 billion in transactions since its founding in 2000. It serves a wide range of customers, from collectors to investors to wholesale dealers.
APMEX offers a wide range of payment options, from credit/debit cards to PayPal to bank wire to Bitcoin. It also offers free shipping on all orders over $99, which, as we mentioned earlier, is as good as it gets.

APMEX Visit Site
5. Silver Gold Bull
Silver Gold Bull is a BBB A+ rated dealer situated in Las Vegas. Its website offers a large selection of gold and other precious metals in bars and coins, as well as other collectibles and jewelry. Their best price guarantee policy says you'll always get the most competitive prices.
Aside from purchasing items on the website, you can also sell your items to Silver Gold Bull for competitive rates. Silver Gold Bull offers free shipping on all orders over $199.00, with your precious metals delivered fully insured and straight to your door. Alternatively, you may use their Silver Gold Depository storage services.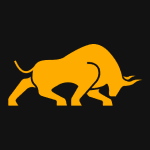 Silver Gold Bull Visit Site
6. BullionMax
BullionMax is an online gold and silver seller with an "A" rating on the Better Business Bureau. You can buy coins, bullion, rounds, and bars through their secure site. The company offers free shipping on orders over $199.
Though the brand has great deals, keep in mind that spot prices change due to precious metal market fluctuations. So, prices are locked for only 10 minutes while they're in your cart.

BullionMax Visit Site
7. JM Bullion
JM Bullion is an exclusively online retailer that offers gold and other precious metals products established in Dallas in 2011. In addition to gold bars, it offers a fantastic selection of limited coin mintages and collections.
For example, when we last visited the site, it was offering the new Nevada Goldback gold notes, Halloween-themed silver bullion, a unique Australian animal collection from the Perth mint, and the beautiful Wild Canada series of silver coins. The JM Bullion website also has a page highlighting the best weekly deals and even offers junk silver coins.

JM Bullion Visit Site
8. Money Metals Exchange
Founded in 2010, Money Metals Exchange is a fast-growing private dealer of gold and other precious metals. It is the best place to buy gold online if you only want to invest in small increments. That's all thanks to its monthly gold/silver savings plan, which lets you automatically purchase a small amount of gold and silver for as little as $100 per month.
Money Metals will deliver the gold bullion and silver directly to you, or you can store your metals at its secure depository.

Money Metals Exchange Visit Site
9. SD Bullion
Founded in Ottawa Lake, Michigan, in 2011, SD Bullion has executed more than $1 billion in sales and twice appeared on Inc. Magazine's list of the 500 Fastest Growing Companies in the United States.
It offers free shipping on all orders over $99, the most generous shipping policy among the best sites where you can buy precious metals online. It also offers secure international shipping.

SD Bullion Visit Site
10. Kitco
Founded in 1977, Kitco runs a secure online platform where you can buy and sell gold and silver coins, bars, rounds, and collectibles. It also happens to be one of the best sources of gold and silver news, prices, charts, and information.
Kitco offers several options for buying gold and silver. These include physical purchase and delivery, storage in secure vault facilities, and ownership of a share of a pool of precious metals held by Kitco on customers' behalf.

Kitco Visit Site
Best place to buy silver
If you're looking to buy silver, there are plenty of good options. BGASC, JM Bullion, and APMEX are all good online dealers that sell silver bullion. They offer a wide variety of products, including coins, rounds, and bars in a variety of sizes.
One thing to keep in mind is that the price of silver can vary significantly from one dealer to another. So it's important to shop around and compare prices before making a purchase.
Best place to buy gold
Buying gold coins or bars online is a good idea if you do not have time to go from store to store looking for what you want. It also gives you the chance to look at several dealers and their products so that you can get the best price possible. As we mentioned above, BGASC, Silver Gold Bull, and JM Bullion are all great online dealers to check out.
When you are ready to buy gold, it is important to remember a few things. First, always make sure you are buying from a reputable dealer. Second, be sure to understand the product that you are buying. Gold can come in many different forms, so make sure you know what you are getting before you purchase. Finally, don't buy more gold than you can afford. Gold is a valuable commodity and should be treated as such.
Buying Gold or Silver Is Simpler Than You Think
As this guide proves, you don't have to be wealthy to invest in gold and silver. Thanks to online precious metals sellers, you can easily buy your share of bullion and have it securely delivered to your home or stored in a vault for safekeeping.
You May Also Like:
Top 10 Best Online Jewelry Stores
Top 10 Places to Shop for Gifts Online
Top 10 Best Places to Sell Your Stuff Online