Most of us try to make our relationships last as long as possible. This can be a great thing when it means staying devoted to a partner even when times get tough, but it becomes a problem when we get so attached to our partners that we don't want to admit when it's over. Sometimes it's best to admit when a relationship isn't working so that you can both move on and find someone better.
If you're unsure whether your relationship has reached its limits, here are 10 signs your relationship might be over.
» Want to try new things? Try out different dating sites for specific interests.
1. You Want Different Things
A relationship won't work if people don't have the same relationship goals. If you haven't decided on the relationship style that suits you, it can be extremely difficult to connect with the right partner.
Dating doesn't always have to lead to a serious committed relationship. Sometimes a person just wants to date. If they partner with someone who is looking to settle down, this mismatch will be painful for both parties.
Some are even non-monogamous, meaning they have romantic relationships with more than one person at a time. A monogamous person is likely to find being involved with a non-monogamous one painful and difficult.
2. You Don't Feel Seen or Valued
Two people don't need to have the same worldviews or interests to be in a relationship, but they need to understand and admire who their partner is. If you and your partner are unable to appreciate each other, it's likely you'll always be frustrated if you stay in the relationship. Everyone wants to feel acknowledged and seen, and you deserve a partner who can meet that need.
» Maybe you're overthinking it? Here are the best tips for dating someone with anxiety.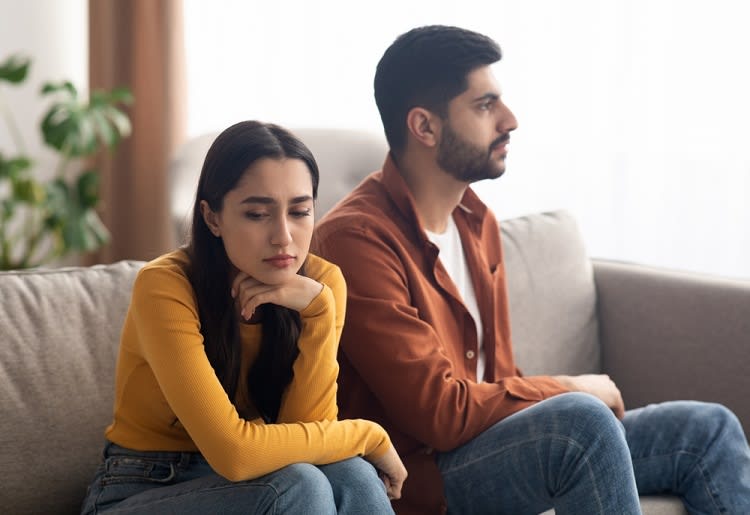 3. You're Trying to Find Excuses
If you don't want to spend time with your partner anymore, your relationship may have run its course. You may be telling yourself you're too busy when the truth is that you could be making more time if you really wanted to. Eventually, this pattern can cause feelings of guilt and leave your partner feeling undervalued. It's better to free them up to find someone eager to spend time with them.
4. You Feel More Like Friends Than Partners
It's normal for passion to die down a bit over the course of a relationship, but you may be better off as friends if you have little to no sexual interest in your partner. Your chances of making it as friends are better if you end the relationship before either of you gets hurt.
» Feel like you've rushed into a new relationship? Here are ways to tell if you're dating a new partner for the right reasons.
5. Your Relationship Is Causing You a Lot of Pain
We all make sacrifices for our relationships, but they shouldn't make us unhappy all the time—or even a lot of the time! If stress over your relationship interferes with work or other activities, it could be a sign that the relationship has gone on for too long. You deserve a connection that makes you feel happier. And if you think you might be dating a narcissist or someone abusive, get out ASAP!
6. Ongoing Conflicts Just Won't Resolve
If you're fighting about the same things over and over again, there may be irreconcilable differences between you and your partner. You might both promise to do better each time, but you cannot change because it's just who you are. People deserve second chances, not unlimited ones. If your partner repeatedly mistreats you, it's time to stand up for yourself.
» Is it you? Here are signs you're not ready for a relationship.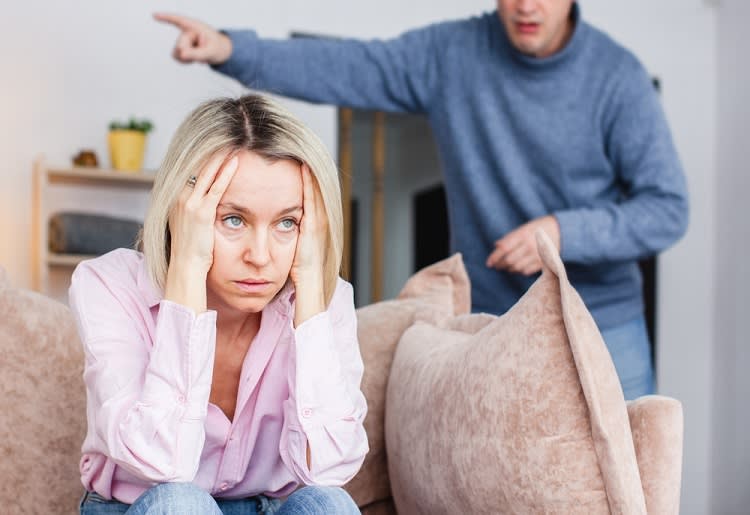 7. You Don't Have Time for Each Other
We're not all meant to be in relationships at every point in our lives. Maybe work, school, or family is your (or your partner's) top priority right now. You both deserve someone who can give you the time and attention you desire, so you may be better off single if either of you cannot provide that.
8. You've Lost Trust
If you're still mad at a partner for something they did long ago, it's possible that what they did is actually a deal-breaker for you. Relationships can recover from betrayals, but only if there's been a meaningful apology and significant work to rectify the situation. If your partner has hurt you and you find yourself constantly worried they'll do the same thing again, the initial issue is still unresolved.
You can try talking to them about this again and see if there's a way for your relationship to recover, but only you can decide whether to trust them again. If you don't, that may just be your intuition's way of telling you that you don't want to be with them anymore. Otherwise, you might always feel resentful if you stay with them.
Rebuilding trust after infidelity is much harder without help. And it takes a lot of work. The best place to start is by committing to relationship therapy or counseling together. Having an objective outsider to mediate conversations about the affair will help to make sure that the conversations lead to healing instead of simply going in circles.
» Unsure if you can call it infidelity? Here are things considered cheating.
9. You Have a Connection With Someone Else
If you're monogamous and have feelings for someone else, you need to decide if those feelings are worth sacrificing your relationship. To make this choice, you can ask yourself the following:
How would I feel if I never got to explore this connection?
How would I feel if I explored this connection but it didn't work out?
What does this connection offer that my current partnership doesn't?
What would I miss about my current relationship?
Only you can decide, but it isn't fair to string your partner along if you'd always wonder about the other person. Some people are monogamish. This is a term coined by Dan Savage which means that you are generally monogamous but on rare occasions want to have a sexual experience with another person. Couples who are monogamish will often have one activity that is acceptable or a rule that once a year they can try something sexual outside the relationship.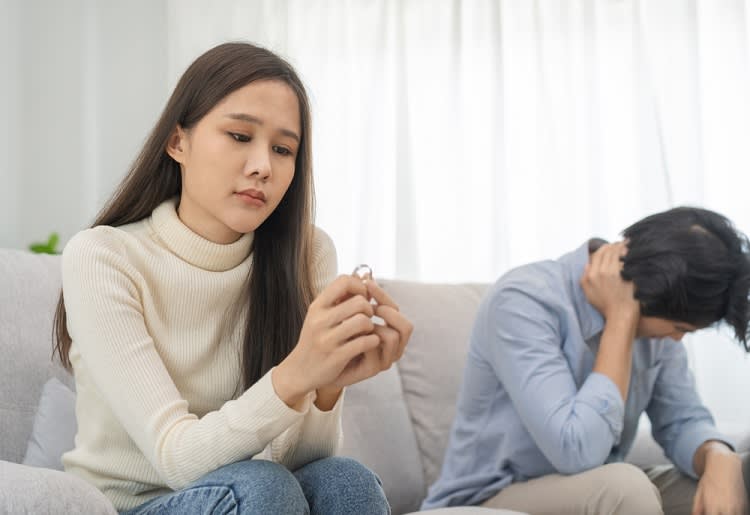 10. You're Trying to Change Each Other
Trying to change another person only works if they want to make that change. If you're trying to change who your partner is or vice versa, you may simply be incompatible. Neither of you is necessarily right or wrong; you may just not be right for each other. You can only want your partner to change so much before what you really want is a different person.
Moving On
Breakups can leave you devastated, but that feeling won't last forever. You may even begin to imagine new possibilities for yourself once you get back out there. You can check out Elite Singles, Zoosk, or—if you're part of the LGBTQ+ community—some of the best gay dating sites to do just that. You'll be able to take what you learned from your last relationship and apply it to a connection with someone better for you.
You could also take a look at some great apps for a night out if you're looking for something more casual.