Couples who decide to open up their relationships can find it difficult to meet additional people to date.
Though a few dating apps are aimed at non-monogamous people, many people prefer to use mainstream dating apps like Match or Tinder to find partners.
This is because these major apps have more members to choose from, and sometimes people who don't identify as non-monogamous are still open to non-monogamous situationships or relationships.
Still, Tinder isn't aimed at non-monogamous people, so here are 10 important things to consider before you use it as a couple to find new partners.
1. You Can't Make a Joint Account
You cannot create an account as a couple on Tinder, so you'll need to create either a male or female account.
Most couples using Tinder are looking for another woman to join them—though some are looking for another man. They usually make an account as a woman and, in the body of the profile, tell people that a couple runs the account together.
» Ready to look for a potential third partner? Check out our top picks for the best dating apps and sites.
2. It's Targeted at Singles Looking for Singles
Because the app is geared toward helping singles meet other singles, there can be a lot of non-monogamy bigotry on the app. People who don't read your profile carefully can get angry when they realize that the woman they matched with is actually a couple.
The app won't pick up that it is not a single profile, so you need to clarify that you're a couple on your profile.
Tinder is an easy-to-use app and has lots of options for describing your personality, likes/dislikes, hobbies, and interests. Use these features to let other users know you're using Tinder as a couple.
3. There's No Alternative Relationship Style Filter
Tinder doesn't have a feature to choose alternative relationship styles. As a result, people can clearly state that they are monogamous and still approach you as non-monogamous.
Because it's the default setting, there is no way to weed out monogamous people effectively.
Tinder can be a good place to look for another partner as a couple if you're willing to take your time and read through lots of profiles. With patience and a few introductory chats, you can find your perfect match.
But this won't happen if you just quickly glance over different profiles.
» Looking to broaden your horizons sexually? You need to read these facts before you start swinging.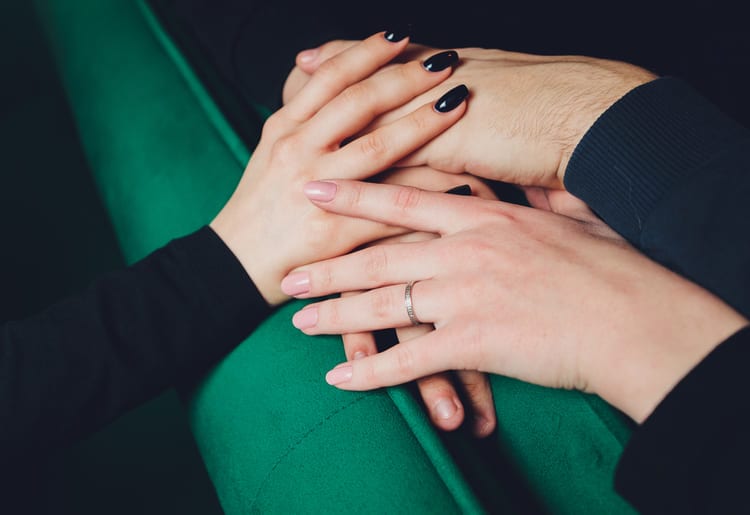 4. You Might Be Seen as Unicorn Hunters
If you're looking for another woman as a couple, you can be seen as unicorn hunters.
Unicorn hunters are heterosexual couples looking for another woman to join them either for casual sexual experiences or a relationship. These kinds of relationships are infamous for being problematic, especially because some couples don't consider the other woman's needs, wants, and desires carefully.
Most unicorn hunters are selfishly focused on their own desires. So, you need to be sure to avoid this by respecting these polyamorous relationship rules.
5. It's Not Geared toward Consensual Non-Monogamy
The app is not geared towards consensual non-monogamy. As a result, many people don't understand consensual non-monogamy. You might even bump into people who are unethical regarding non-monogamy, such as cheaters.
But on the positive side, Tinder has a huge user base, which increases your chances of finding potential partners who are informed about consensual non-monogamy.
6. It's Primarily Focused on Heterosexual Relationships
While there are some gay people who use Tinder to find their partners, it is primarily geared toward creating heterosexual matches.
Bisexuality in men is often stigmatized. So, if you are a couple with a bisexual man looking for another man to join you, Tinder can become a difficult place to navigate.
» Here are the best dating sites for bisexuals.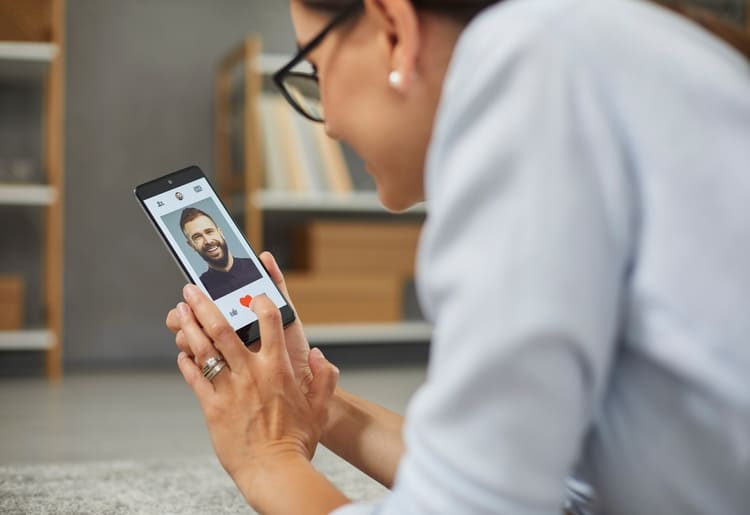 7. There's No Place to Indicate You're Non-Monogamous
Some couples make individual profiles highlighting that they are in a non-monogamous relationship but are looking for other people to date individually. Many people on Tinder overlook this and expect to have monogamous relationships or encounters with you. Some users even think that you want to join them as a couple.
There is no place to indicate that you are non-monogamous on your profile. This can make it difficult to find matches individually as a couple.
8. You Can't Link Profiles
Keep in mind that if each of you chooses to make a separate profile, you won't be able to link them. So, it won't be obvious that you are part of a couple from the beginning. This can lead to various misunderstandings and hassles.
9. You Have Limited Free Swipes
Since the app is not meant for couples seeking others to join them, it's more difficult to find people to match with. This translates to more swipes before finding potential matches to explore.
Unless you're willing to pay for a membership, finding a potential match will take a little longer. But if you're willing to pay for a membership, you'll have access to a wider variety of people and may even find your perfect match faster.
10. Your Profile Can Be Misleading
Most people on Tinder are looking for other singles to date or hook up with, not a couple looking for an encounter or a relationship.
Because a couple cannot set up a joint profile, a potential match might see a photo of a woman or a man and swipe right, only to find that they've matched with a couple instead. People may find this misleading and might get angry at having wasted a swipe.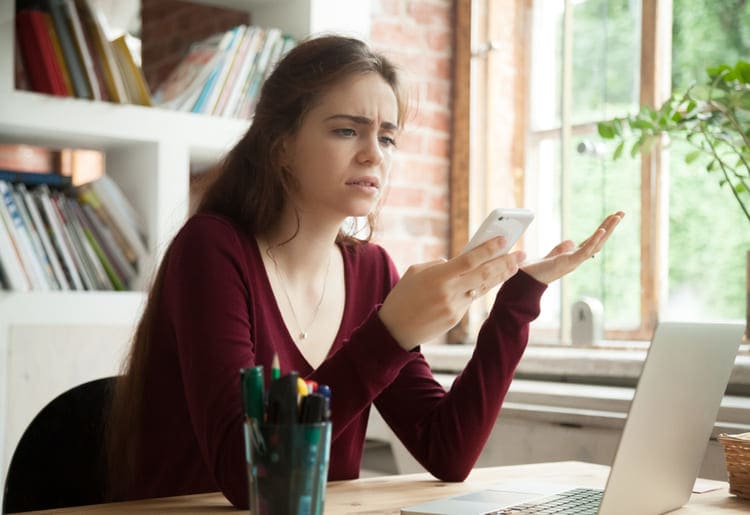 Swipe Carefully
Tinder is a great place to find potential matches, mainly because it has a lot of users. For couples, the road to finding the perfect match may not be as simple.
But it is possible to use Tinder as a couple as long as you are prepared for more failed matches and the extra hassle that comes with people misunderstanding the nature of your profile.
If you're looking for a more inclusive app that's explicitly used by non-monogamous people, then Tinder alternatives like OkCupid may be a better option for you. With this app, you can clearly state that you're looking for a partner as a non-monogamous couple.
» Follow these steps to find the perfect unicorn for your marriage.