Exploring the world of swinging promises thrilling sexual escapades, all while cherishing a deep connection with your partner. Many are drawn to this enticing blend of excitement and trust, but diving into the swinger lifestyle requires knowledge, understanding, and respect.
If you're considering embarking on this journey, being well-informed is crucial. To help you navigate, we've gathered 10 essential pointers that seasoned swingers wish they had known before delving into 'the lifestyle.' With these insights, you can make your swinging experience both fulfilling and respectful.
» Want to meet a potential third partner? Check out our top picks for the best dating sites and apps.
What is a Swinger?
Before we dive in, let's break down what it means to be a 'swinger.'
In the context of relationships and sexual activity, a swinger is an individual or couple who engages in consensual, non-monogamous activities, often with other like-minded individuals or couples.
This means they participate in sexual or intimate activities with others outside of their primary relationship, all while maintaining a level of openness and communication with their primary partner.
1. Swinging Can Look Different to Different People
Swinging is not a one-size-fits-all experience. The ways in which individuals or couples engage with the lifestyle can be as varied as the people themselves.
Types of Swinging:
Soft Swinging: Engaging in intimate activities such as kissing, touching, or flirting with someone outside of your primary relationship, but without full intercourse.
Full Swap: Partners exchange for the purpose of sexual intercourse.
Threesomes: A partnered duo invites a third party for intimate encounters.
Group Activities: Multiple participants, whether individuals or couples, come together for shared sexual experiences.
Central to the ethos of swinging is mutual consent and clear communication. The journey is deeply personal, with evolving boundaries and desires. Ensuring consistent dialogue, setting clear boundaries, and maintaining mutual respect are foundational to the lifestyle.
Given this diversity, it's imperative that you and your partner are aligned in your understanding and desires. Setting clear expectations upfront is key to a fulfilling swinging experience.
2. The Most Common Way for Swingers to Meet Is Online
As revealed in a 2019 study, about 4% of Americans, or an estimated 2.8 million couples, engaged in swinging. Given the expanding acceptance of this lifestyle, the numbers have likely surged. To cater to this growing community, apps like Feeld and Open have emerged, focusing on the swinging and non-monogamous segments.
If you're not yet in a relationship and want a partner who would be open to engaging in swinging down the line, mainstream apps like Tinder offer a platform where you can describe your preferred relationship style.
» Check out eharmony, OurTime, or any of the best senior dating sites to find other swingers online.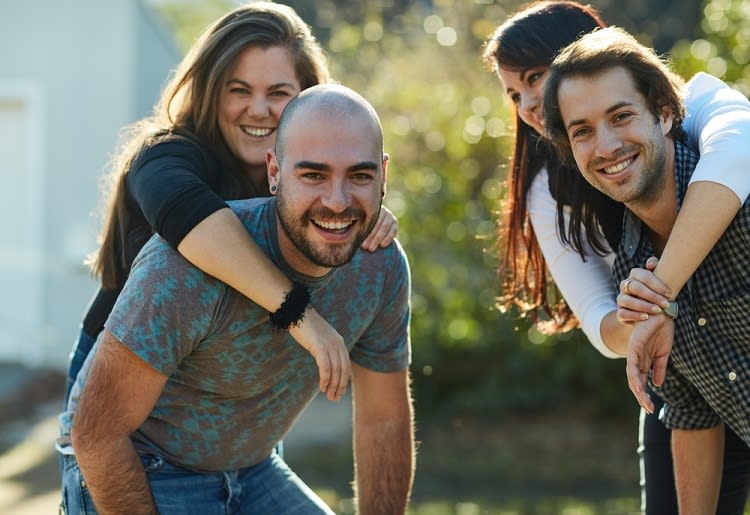 3. There Are Specific Places for Swingers to Meet in Person
While online platforms offer convenience, nothing compares to the palpable energy of in-person swinger events. From electrifying sex parties to liberating clothing-optional resorts, there's a world waiting for the adventurous.
To kickstart your exploration, consider searching for local sex clubs or checking out Meetup groups centered around swinging, non-monogamy, or the sex-positive movement."
4. Not All Swingers Deal With Jealousy
While embarking on a swinging journey, concerns about jealousy are natural. Surprisingly, one study revealed that only one-third of swingers faced jealousy issues. The remaining majority found contentment and satisfaction within their arrangements.
So, before you jump to conclusions, remember that open communication and mutual agreement often pave the way for a harmonious swinging experience.
5. Some Do, Though
Experiencing jealousy doesn't spell the end of your swinging journey, nor does it signify failure. Instead, it's an invitation to introspection and dialogue. Discuss with your partner the root of these feelings and strategize on possible solutions. This might lead to fine-tuning your boundaries or reevaluating the direction of your adventures. Remember, it's all about mutual respect and understanding.
6. Swingers Have Their Own Lingo
Embarking on the swinging journey introduces you to a whole new language unique to the lifestyle. Terms like hotwifing, cuckolding, and stag and vixen might be worth your initial research.
Additionally, the term 'unicorn' often surfaces in the swinger's vocabulary, referring to an individual who engages with a couple, whether for a single night or a lasting bond.
Acquainting yourself with these terms not only enriches your experience but also facilitates smoother interactions within the community.
» Learn more: A Complete Guide to Online Dating Slang for Clueless Singles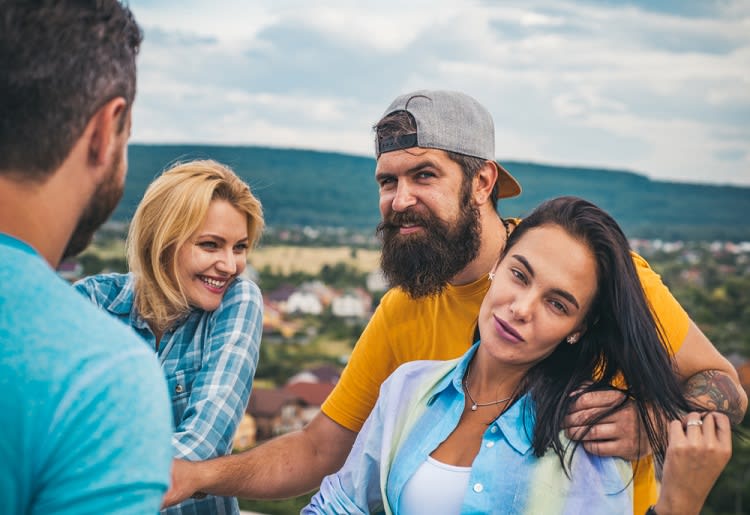 7. Swinging May Not Look the Way It Does in Your Fantasies
Plenty of people fantasize about multi-person sex, but don't be surprised if you encounter some awkwardness or things don't go according to plan. Nerves may arise, and that's OK if you all take things slowly and have a sense of humor.
» Check out these tips for feeling in the moment during sex if you anticipate getting anxious.
8. You Never Have to Do Anything You're Not Comfortable With
In the world of swinging, as in all relationships, boundaries are paramount. Whether you identify as a swinger or are exploring the lifestyle, remember you should never feel obligated to participate in any activity that makes you uneasy.
Your involvement in the swinging scene doesn't mean automatic consent to every proposition, nor should you engage in activities just to "balance the scales" with your partner. It's essential to communicate openly and ensure both partners always feel safe and respected.
9. You Don't Have to Do Everything All at Once
Swinging is not a race, and there's no set timeline for participation. For many, starting with a visit to a swingers' club to simply observe or play exclusively with their partner is a comfortable introduction.
As you grow more familiar with the lifestyle and what you're comfortable with, you may choose to progress to more intimate interactions. Whether it's a casual date, a flirtatious dance, or just a soft kiss, remember that taking things slowly is perfectly okay.
» Learn more: 10 Questions to Ask Yourself Before Sleeping with Someone on the First Date
10. Swinging Won't Fix Your Relationship
It's tempting to believe that swinging can be a magic fix to relationship woes, offering a burst of passion and excitement. And while the lifestyle can undoubtedly introduce new dynamics, it is not a remedy for underlying relationship challenges.
If you're considering swinging as a band-aid for issues like consistent arguing or feelings of incompatibility, it may lead to more complications. Prioritize nurturing and strengthening your core relationship before venturing into the swinging scene.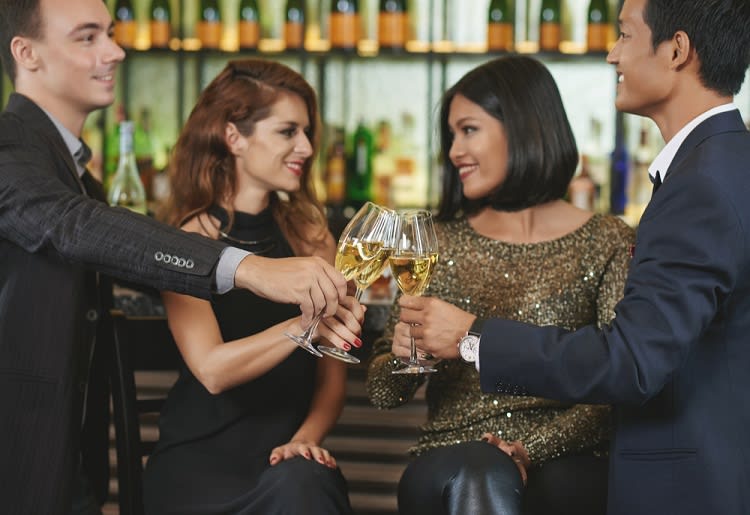 What to Remember
Swinging presents a unique opportunity to expand both your emotional and sexual horizons. For it to be a rewarding journey, it's essential to build it on a strong foundation of trust, mutual consent, and clear communication. Both partners should be on the same page, ensuring neither feels undue pressure to participate.
At every step, regular check-ins can maintain the equilibrium, making sure that the experience remains enjoyable for all involved. Remember, swinging is most fulfilling when it's a shared journey of joy for everyone.
» More: 10 Polyamorous Relationship Rules You Won't Know Until You're in One