While the cost of website building is lower than ever, there are plenty of alternatives to Wix you could consider, including open-source CMS systems and website builders.
Open-source website builders have a multitude of advantages that make them an attractive choice, including their:
Strong communities
Flexible features
Lack of subscription fees
Here are our best open-source Wix alternatives, tested and approved by experts.
» Gain more insight by checking out our top 10 picks for the best website builders.
1. WordPress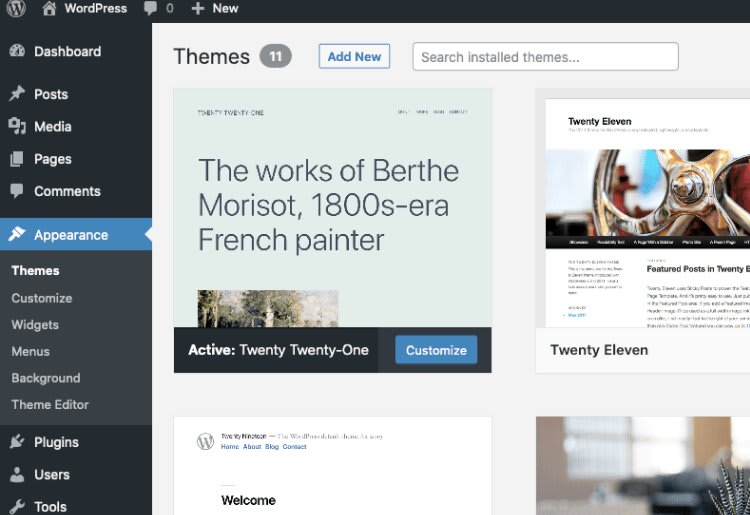 Although it's not strictly a website builder but a content management system (CMS), WordPress is the most popular open-source alternative to Wix. It's used by 43% of all websites, meaning an enormous wealth of knowledge is available to you online.
You can use it with a page builder like Colibri or Elementor, and even with their free versions and templates, you can build a beautiful website. There is also an extensive library of WordPress plugins to help you with marketing, SEO, and different site functionalities.
Need an open-source website builder?WordPress has thousands of themes and plugins for you, with paid plans starting at just $7

Get Started
2. Drupal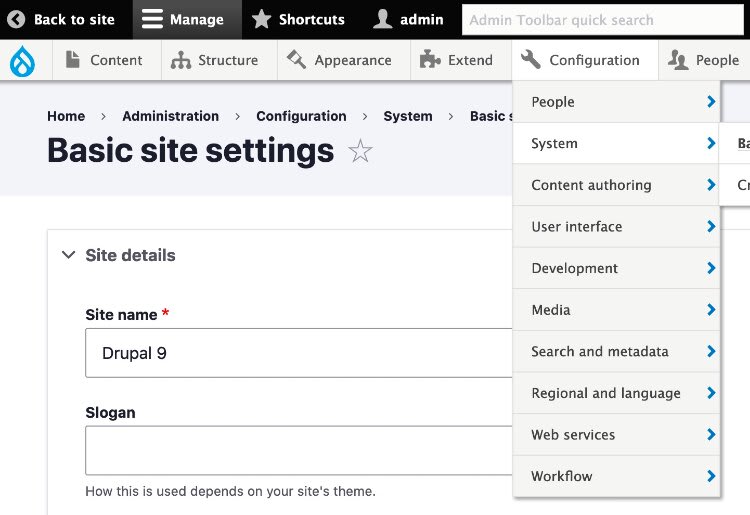 Drupal is a powerful and free open-source website builder and CMS that serves countless websites in the retail, FinTech, and marketing industries, to name a few.
Its content management tools are feature-rich, making it suitable for large websites requiring lots of customizability. Plus, it comes with a vast plugin library, referred to as "modules," to expand the functionalities of your website.
3. Joomla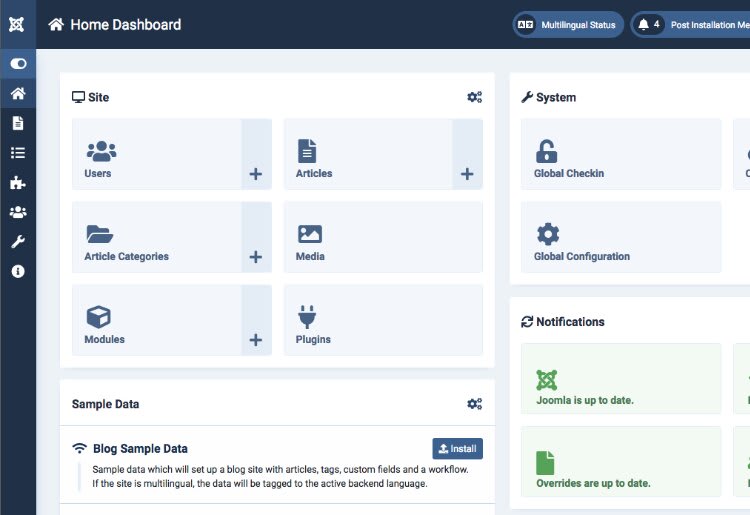 Joomla is another popular option that is among the world's most frequently used CMS systems. It's a free and flexible platform that enables you to customize your website quickly.
It lets you build SEO-optimized websites easily, even without additional plugins, and is a very secure platform overall.
» Check out these Wix alternatives for affordable, premium website features.
4. Jekyll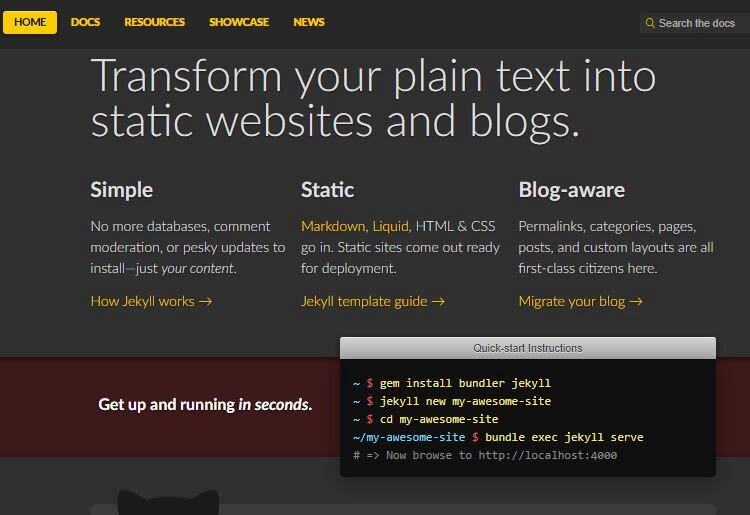 Jekyll is a free and open-source website generator written in Ruby. It's suitable for more advanced users as you'll need at least some coding experience to install and use it. It also doesn't have a graphic user interface, although you can later pick one.
The number of plugins and themes is limited, but the platform is very secure and stable. It also has generally speedy website load times, which many of the best websites for small businesses have in common.
5. Hugo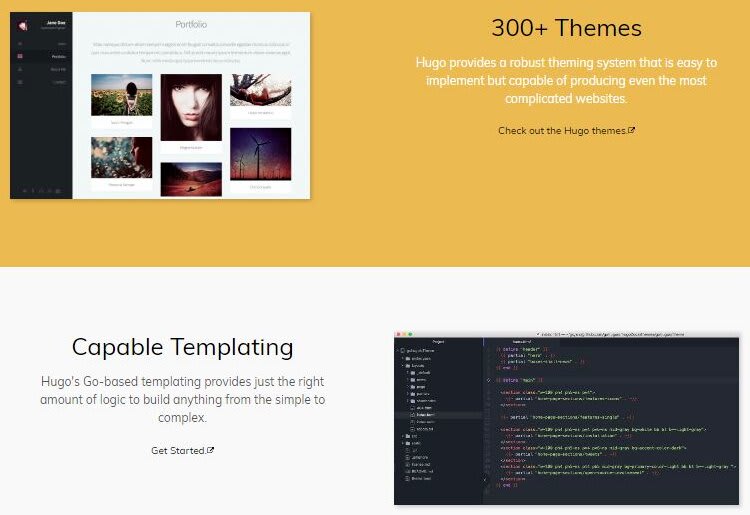 Hugo is another open-source platform suitable for more experienced users who'd like to code their own websites. It's very flexible, making it a top choice for many types of websites like online stores, blogs, portfolios, informational sites, and more.
It's completely ad-free and very lightweight, making it an excellent choice if you're looking for a simple platform that loads fast.
6. Silex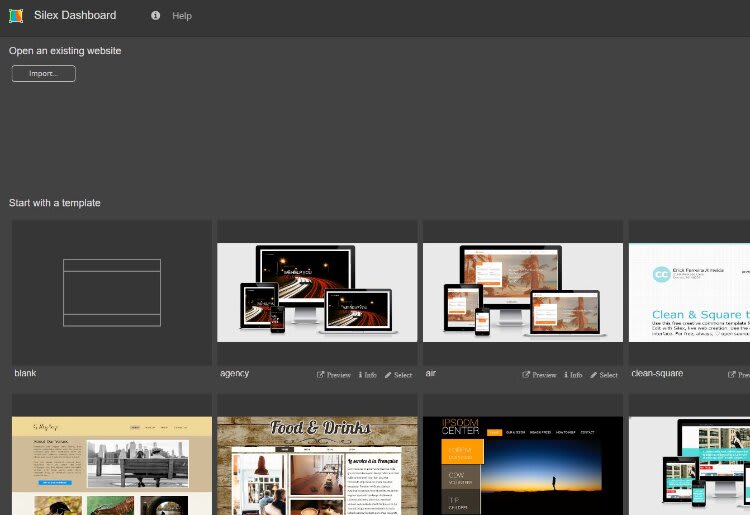 Silex is commonly referred to as a WYSIWYG platform, which stands for "what you see is what you get."
It's a cloud-based and open-source website builder that you can use to instantly see your site's appearance while you edit it. This makes it very useful if you want to directly edit your website without touching the code, and it also has a handy drag-and-drop interface.
7. Microweber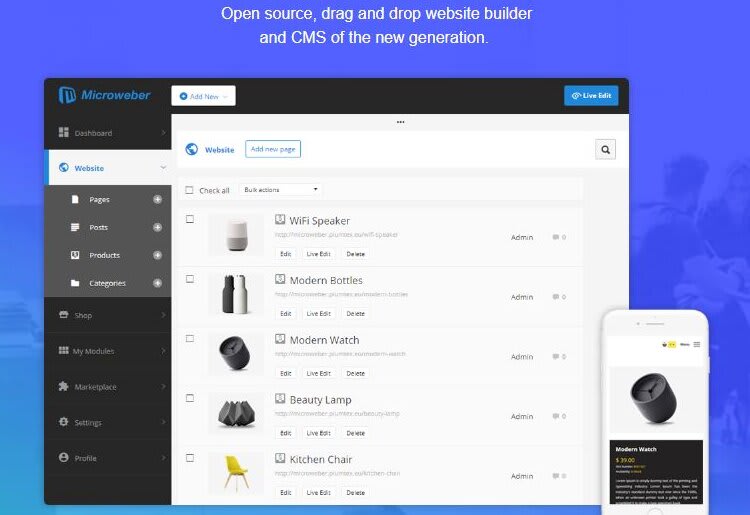 Microweber is another top choice if you're looking for a simple drag-and-drop editor with which to build your website.
It's SEO-friendly out of the box and comes with two basic templates that you can edit, Dream and New World, including a few premium options. Similar to other website builders on this list, it's very easy to use with all major hosting providers.
» Not getting the most out of your Wix store? Try using the best Wix plugins for e-commerce websites.
8. Droopler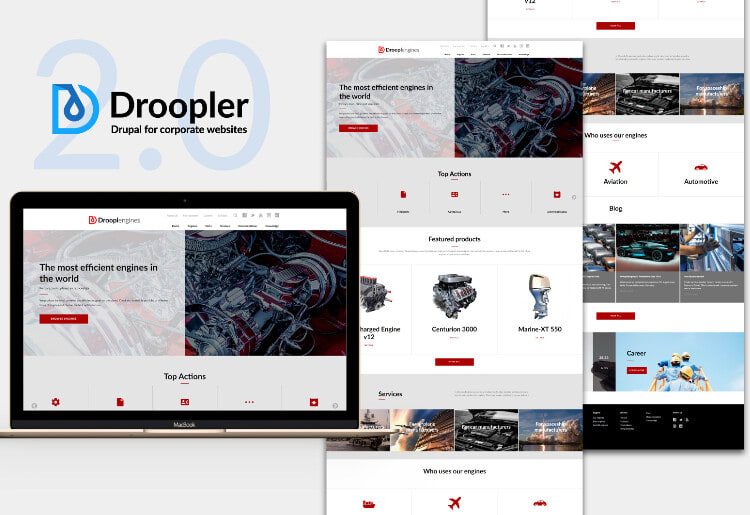 Droopler is a platform built on the Drupal CMS that enables you to easily create a website from ready-made components.
You can use the default layout and edit all elements—the platform gives you great design flexibility. It's SEO-friendly, and websites built with it are also mobile-responsive.
9. Modx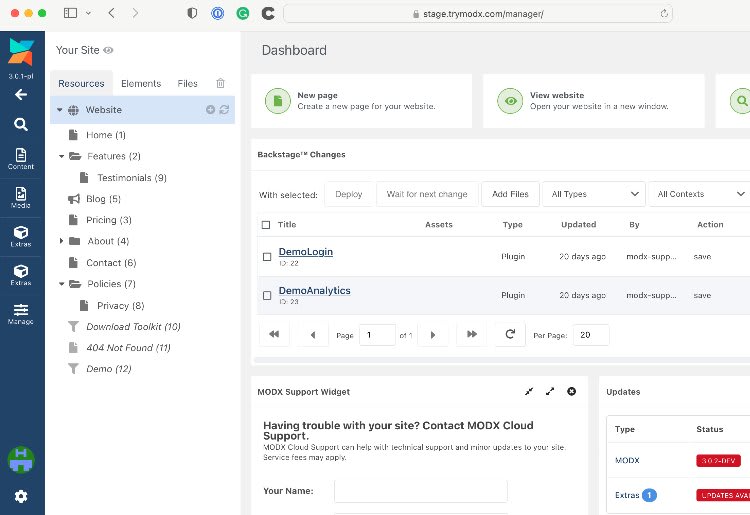 Modx is another open-source, highly reputable custom CMS platform that you can use to create a website for your small business.
You can use its cloud hosting to build a lightning-fast website, even if you have zero cloud administration experience or knowledge. It's very secure and gives you the total design freedom to build a website that fits your brand well.
10. Django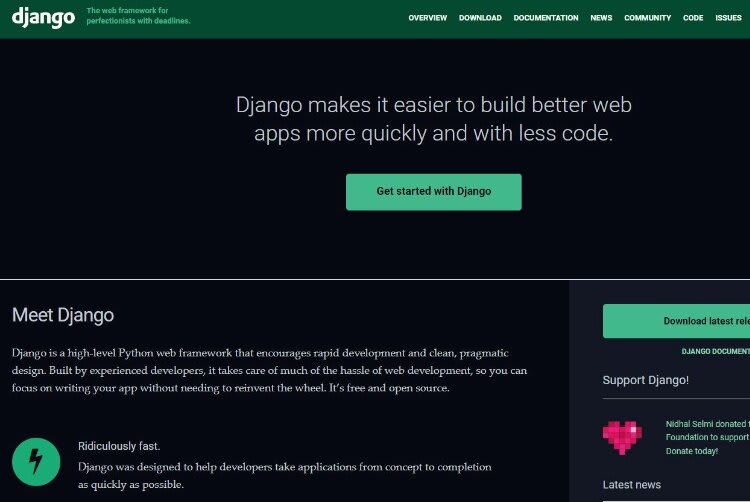 Django is used by many large organizations, such as National Geographic, Spotify, Pinterest, and even Instagram. It's an open-source and Python-based web development framework loved by many. It even has its own content management system, Django CMS.
Thanks to its popularity, it has a large community and knowledge base and you're free to customize any aspect of your website with it.
Bottom Line: What's Best For Your Site?
Open-source platforms have one particularly strong advantage over proprietary software: they're very flexible and you can customize almost anything with them. This comes with a steeper learning curve though, so you might need to invest more time and energy into building your website.
On the other hand, if you're looking for something really beginner-friendly and don't need it to be open-source, consider alternatives like Network Solutions or SITE123.
» Compare our best easy website builders for beginners.