Nowadays, it's crucial to have a beautiful and well-functioning website to attract customers, regardless of the specific product or service you're selling. And Weebly can help with that.
Many Weebly site features don't require third-party apps, but if you need something extra, Weebly's App Center has you covered. With over 400 apps, you'll definitely find something to help you build a website that sets you apart from your competitors.
Here are 10 free Weebly apps to take your website to the next level in 2023.
» Want to save money on a web developer? Check out our top picks for the best website builders.
1. Comments Plus+
Comments Plus+, with its 4.5-star rating and 473 reviews, is among the highest-ranking applications on Weebly's App Center.
It allows you to easily gather user testimonials and reviews as social proof—which is vital in helping your website stand out.
Key Features:
Collect testimonials, ratings, and reviews easily
Connects with users' Facebook/Twitter/Gmail accounts
Allows users to post anonymously
Fits seamlessly into your site's design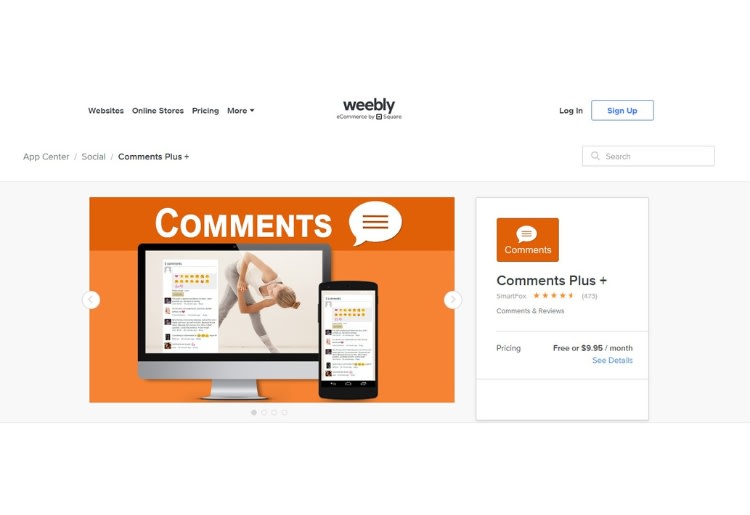 2. Mobile Converter
Mobile Converter is a free app designed to help boost your mobile conversions without much effort.
With it, you can add a fixed "Add To Cart" button at the top or bottom of any product mobile page. You can also use it to create a user-friendly gallery display of your product photos.
Key Features:
Add a sticky CTA button to any page
Show product photos in full-screen mode
3. POWR FAQ
Today's customers prefer to do their own research before buying something. So, one of the best ways to improve user experience is to add as much useful, readable, and easy-to-navigate information to your site as possible.
With POWR FAQ, you'll be able to easily create accordion FAQ pages that contain all your site's need-to-know info.
Key Features:
Create accordion FAQs quickly and easily
Customizable design to fit your brand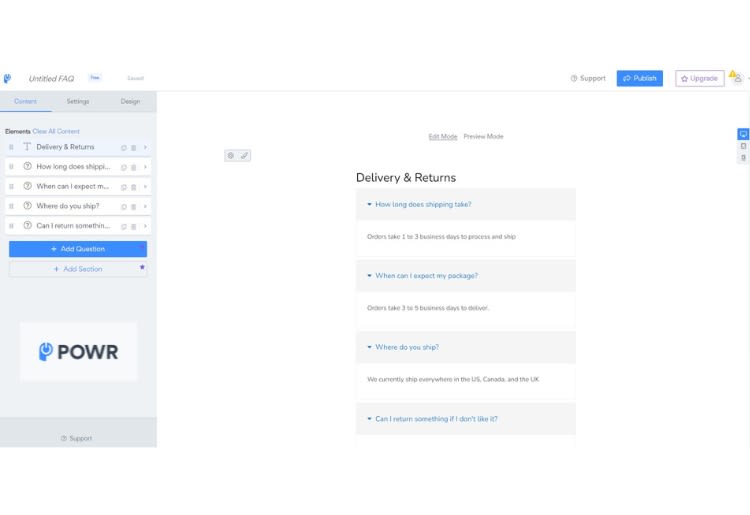 4. Quick Facebook Chat
Give your customers an easy way to contact you with Quick Facebook Chat.
Users can use their Facebook accounts to reach you without logging a support ticket. This app can also give you a clearer idea of who your customers are and help you to engage with them better.
Key Features:
Create a live chat window
Customizable widget color and positioning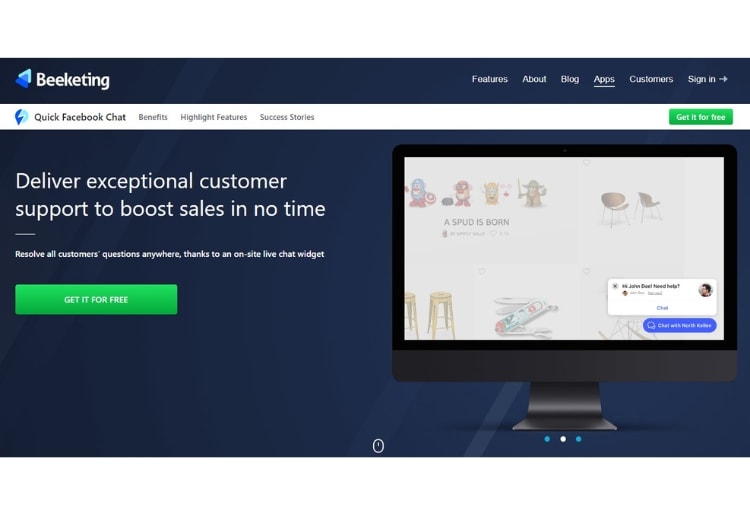 5. Photo Overlay
If you want your visitors to be able to zoom into your photos to see every detail, Photo Overlay is exactly what you need. It's a Weebly app that offers a free and premium option and allows users to view larger versions of your site's photos.
This can be particularly valuable if you're a photographer building a portfolio website.
» Here are the best website builders for photographers.
Key Features:
Allows users to enlarge photos effortlessly
Responsive, mobile-friendly design
Excellent customer support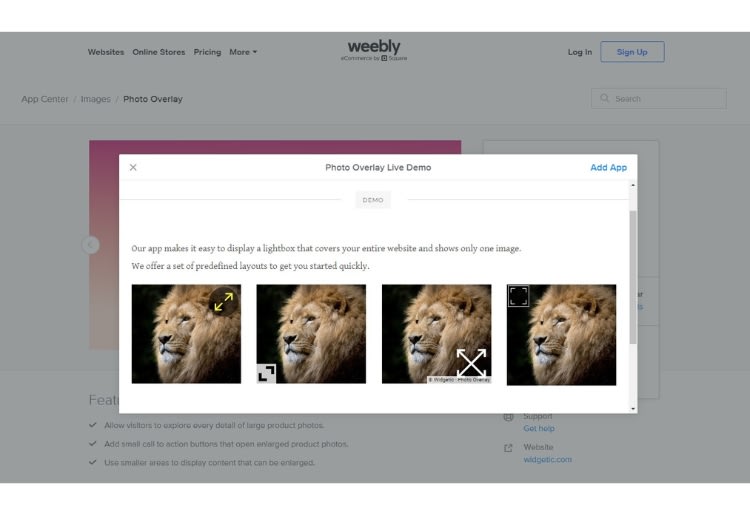 6. Boom Form
Forms can be an effective way to generate leads and capture your visitors' contact details. But they need to be well-designed.
That's where Boom Form comes in. With this app, you can create simple, elegant forms that fit well with the rest of your website.
Key Features:
Features different field types
Sends you email notifications for each completed form
Sends confirmation messages to users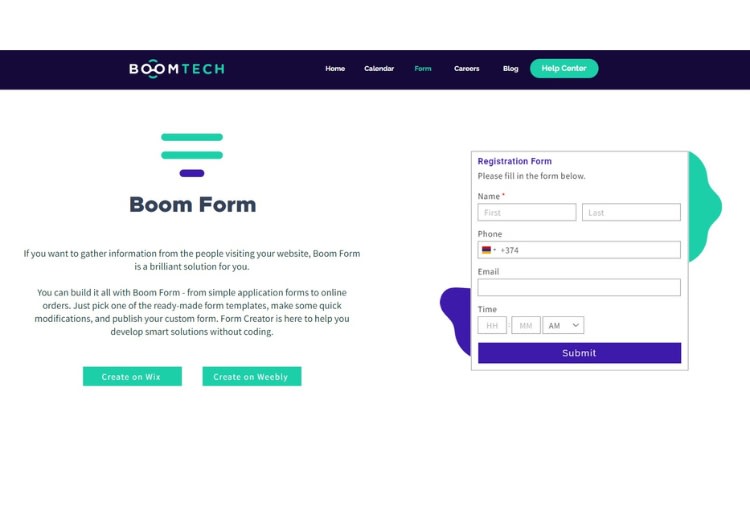 7. Gift Up!
Gift Up! is a handy app that allows you to generate gift cards quickly and easily. You can use these gift cards to prompt visitors to offer your products to their friends and family.
The app itself is free—but there's a processing fee of 3.49% of the value of each gift card you sell.
Key Features:
Send gift cards at a specified time
Get paid immediately after a gift card is purchased
Customize gift cards to fit your brand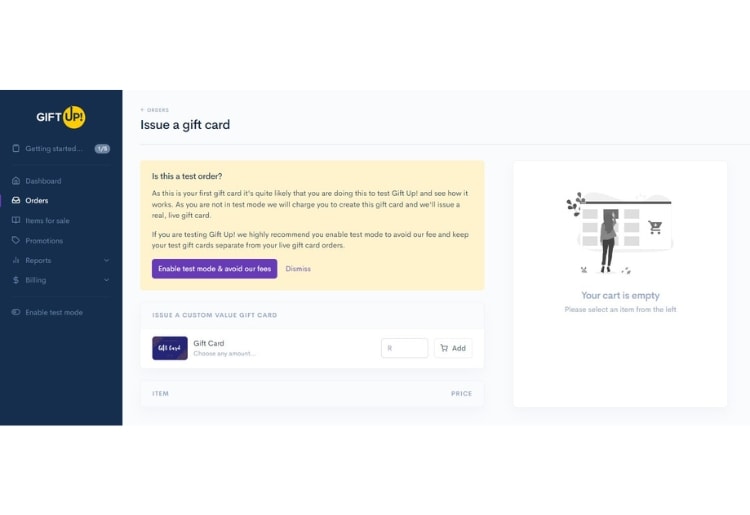 8. Visitor Analytics
To grow your organic traffic, you need to be able to analyze it—Visitor Analytics can help with that.
It's a powerful app that lets you look at all the essentials, such as page traffic, user journeys, devices, bounce rates, and more, in real-time. Plus, its free version is ideal for small sites.
» Trying to convert visitors into paying customers? Make sure to avoid these common mistakes.
Key Features:
Advanced website traffic statistics
Visitor behavior analytics
Collects visitor feedback via surveys and polls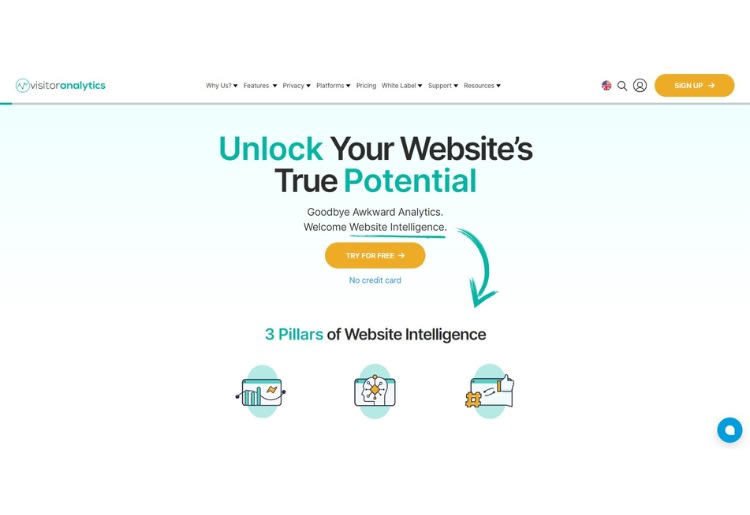 9. Countdown Cart
If you want to create a sense of urgency to boost your sales, you should try Countdown Cart.
This app lets you place a countdown timer on your website to drive conversions. You can also use it for item countdowns or to display the number of people who've viewed a specific product.
Key Features:
Easy-to-manage countdown timers
Stock countdowns
Helps increase conversion rates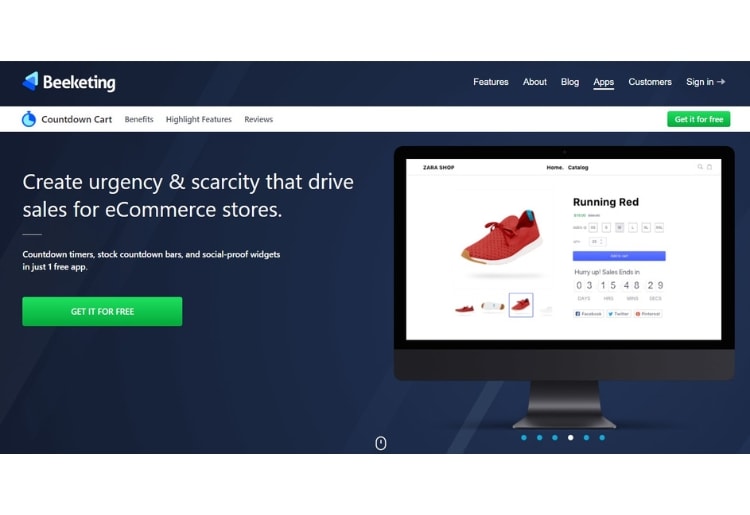 10. Privy
Privy is ideal if you're planning to grow your mailing list. With it, you can create pop-ups, spin wheels, and coupon offers to entice users to sign up for your newsletter.
Your newsletter will be one of your most vital assets to drive growth.
Key Features:
Triggers pop-ups based on exit intent
Integrates with Mailchimp, Klaviyo, and Zapier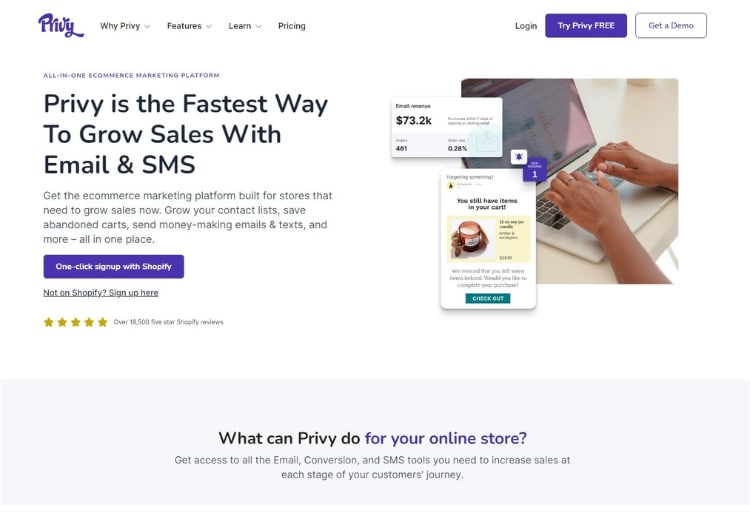 Make Your Website Stand Out for Free
Adding extra features to your website to make it stand out doesn't need to be expensive.
With these free Weebly apps, you can make your website more user-friendly and memorable—and boost your conversions effortlessly.
» Looking for a Weebly alternative? Try Wix.