Be Proud
Pride month is around the corner, a time to celebrate, raise up and support the LGBTQ+ community. This is an important time to recognize the struggles that the community members face.
According to the National Alliance on Mental Illness, LGBTQ+ individuals are more than twice as likely to suffer from mental health issues than their average cisgender, heterosexual contemporaries. There are many experiences that are associated with coming out, living in intolerant communities, and more that are unique to members of the LGBTQ+ community.
These can lead to mental health struggles, making the availability of professionals who can relate and understand that much more important.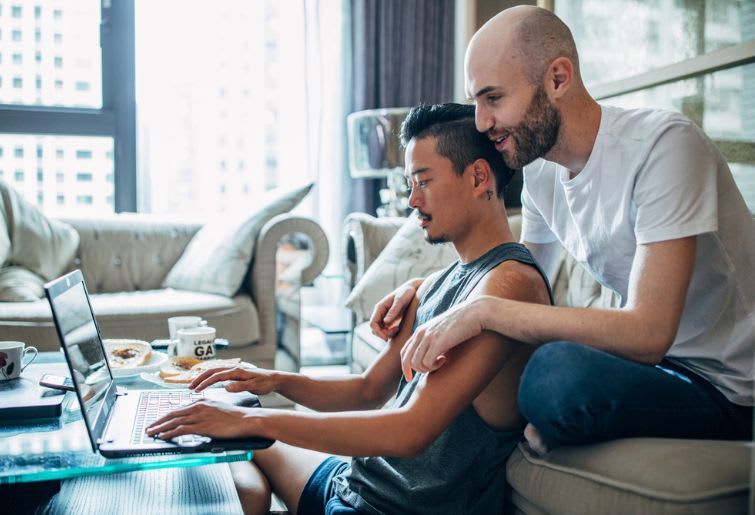 Pride Counseling is focused on assisting the LGBTQ+ community with therapists who specialize in issues and traumas facing members of the community.
According to Pride Counseling, all counselors "are licensed, trained, experienced, and accredited psychologists (PhD / PsyD), marriage and family therapists (LMFT), clinical social workers (LCSW / LMSW), or licensed professional counselors (LPC)." These professionals are recognized with a Masters or Doctorate in their field with at least 3 years and 1,000 hours of experience.
Online therapy through Pride Counseling provides you with anonymous professional support via texts, phone or video calls, or a live chat service at a weekly rate of $60 - $80. The secure and confidential site guarantees a safe space to process difficult emotions and situations.
Sign up for support to help deal with grief, anxiety, relationships, self-esteem, family conflicts, issues associated with coming out, and more.
If you are facing any mental health concerns, turn to Pride Counseling for an online therapy service that understands your situation and experience. You should be comfortable and celebrate Pride Month proudly!
Pride Counseling is offering 40% off the first month for the whole of June 2022.

Pride Counseling Claim Offer
*This promotion of 40% off the first month of the subscription is valid to claim only from 01/06/2022 to 30/06/2022. It can only be used once per user, and not in conjunction with other promotions or discounts. Beyond the first month period, the monthly fee will revert to the updated rates for the service.