As DNA testing gradually steps into the defining parts of our lives, it's essential to know it also influences certain privileges we enjoy. For example, life insurers will require you to release your genetic test results as criteria to be eligible for an insurance plan.
For this reason, people worry about the impact of genetic testing on life insurance. While some genetic test results may restrict your access to insurance coverage, a few may subject you to a life of high premiums.
We have outlined 10 ways your genetic test results can influence your insurance policy so you can make an informed decision.
» Looking for a trustworthy at-home DNA testing kit? Check out our top picks for the best DNA testing kits and companies.
Do You Have To Disclose Your Genetic Test Results?
In certain conditions, it's necessary to disclose your genetic test results. For example, if you have taken genetic tests before applying for life insurance coverage, you must release those results to insurance companies. An insurer can charge you with fraud if you fail to do so.
However, there are exceptions to this. The Genetic Information Nondiscrimination Act (GINA) prohibits insurers from requesting and using genetic information for health insurance and employment purposes. In essence, health insurance companies and employees cannot request your genetic information or use it to determine your eligibility or premiums. This is illegal and punishable by law.
However, it is important to note that this act excludes life, long-term, and disability insurance coverage. In these cases, it is legal for insurance companies to gain access to your genetic tests.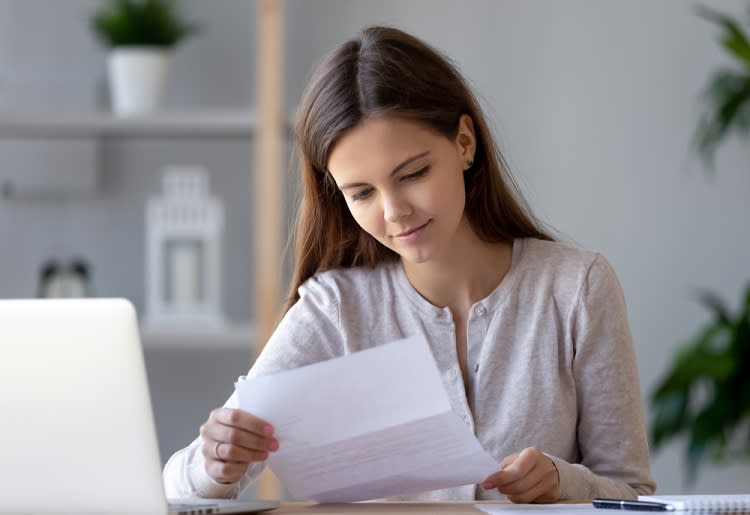 1. Genetic Test Results for Cancer
Genetic testing for cancer can affect your eligibility for a life insurance plan. Most insurance companies weigh their options based on your risks. These variables include your mortality risks, life insurance coverage, and how long you have to live.
If you are diagnosed with cancer, there's a high chance this would negatively affect your life insurance policy. Even worse, it can prevent you from getting one.
» Learn more about the ways your ethnicity affects your health.
2. Genetic Test Results for Blood Disorders
Genetic testing for blood disorders reveals whether you're susceptible to a bleeding disorder. You can get life insurance if you test positive for a bleeding disorder, but your premium rates may be high because an insurance provider will see you as a high risk.
Studies show that people with sickle cell anemia who apply for commercial insurance enjoy lifetime coverage of their medical costs. Your genetic test results will help you decide if you need a private or public insurance plan.
3. Genetic Test Results for Neurodegenerative Diseases
If you tested positive for a neurodegenerative disease, you may have a genetic marker indicating you have or are a carrier of that disease. You may need long-term or life insurance if you fall into this category.
To accommodate the adverse selection from applicants, some health insurance companies inflate the premium rates to cover expenses during payout.
Most degenerative disorders are progressive and worsen over time, so you'll need a health insurance plan that covers all expenses, including all DNA test costs that may arise. However, there are caveats for this coverage.
» Are you at risk of early-onset Alzheimer's disease? Look out for these symptoms.
4. Genetic Test Results for Critical Illnesses
Positive genetic test results for critical illnesses like stroke will increase your insurance premiums. For example, life insurance companies will need these results for underwriting to decide whether to issue a life insurance policy.
Thankfully, this is not the case with health insurers, but it might subject you to high premiums. Health insurance will cover all expenses, including detecting underlying diseases with DNA tests.
5. Genetic Test Results for Mental Disorders
Health insurance for pre-diagnosed mental conditions will cover all medical costs needed for therapy. You're safe if you buy insurance coverage under the Affordable Care Act.
Your insurance company will handle all medical therapy, but they decide whether it's medically necessary. If you cannot afford the insurance premiums, you can switch to a government-owned Medicaid program.
» Here is a list of online therapy services that take insurance.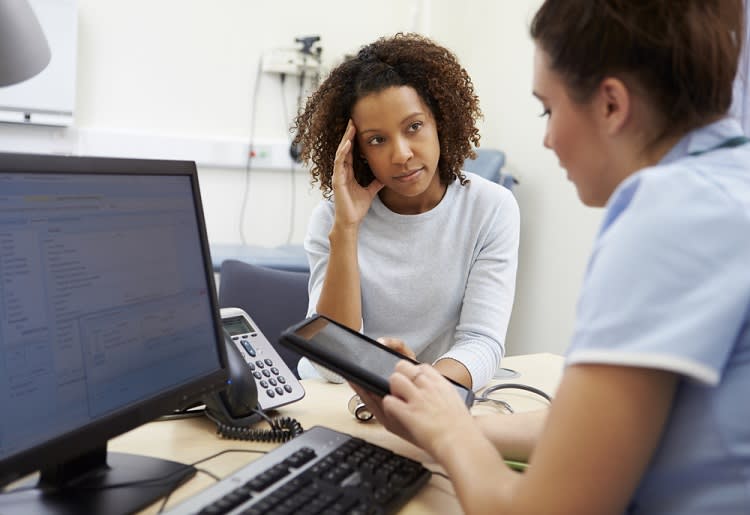 6. Genetic Test Results for Cardiovascular Diseases
Like mental disorders, treatment and therapy for cardiovascular disease come under scrutiny by health insurance companies. Since they cannot request your genetic information before issuing a policy, they will have to decide if your therapy sessions and further tests are medically necessary.
Life insurance companies will issue a policy based on your condition and its severity. However, if you have a family history of cardiovascular disease and test negative, this can work in your favor. Life insurers would not need to hike your rates.
7. Genetic Test Results for Diabetes
A positive or negative diabetes genetic test result does not affect your eligibility for a health insurance plan. There is no genetic discrimination, and no health insurer can deny you coverage. While type 1 diabetes has lesser coverage, health insurers will provide more comprehensive coverage for type 2 and gestational diabetes.
People with diabetes may need to undergo genetic tests to help tailor their exercise routine and nutrition. Depending on your health insurer, the cost of these tests may be covered. In addition, life insurance companies may require such tests to help tailor the best insurance policy for you based on your lifestyle and the severity of the diabetic condition.
» Looking for a tailored exercise and eating plan? Try Vitagene.
8. Genetic Test Results for Spinal Disorders
Genetic test results for spinal disorders help determine if you're a high risk for insurers. A positive test shows that you have a higher chance of developing a spinal condition in the future, which may result in insurers denying you coverage.
Most times, spinal treatments are expensive for health insurers to cover, and you may need to resort to disability insurance to protect your income while you undergo treatment. This process works based on your medical records and genetic tests.
9. Genetic Test Results for High Blood Pressure
If you tested positive for hypertension, no insurance could deny you coverage. However, you might have to cover the cost of some health conditions yourself. Some health insurers do not offer full coverage for the underlying conditions and mental challenges associated with hypertension.
Life insurers, on the other hand, may deny coverage altogether. If there are no serious underlying conditions, life insurers may choose to offer you coverage at higher premiums.
» Wondering if you can trust at-home DNA test? We researched the accuracy of DNA tests.
10. Genetic Test Results for Vision Loss (Age-Related Macular Degeneration)
Genetic test results indicating that you have age-related macular degeneration do not affect privileges from a health insurance company. However, some of these private companies may require you to cover 20% of your medical cost.
Our advice? Opt for major medical health insurance plans under the Affordable Care Act.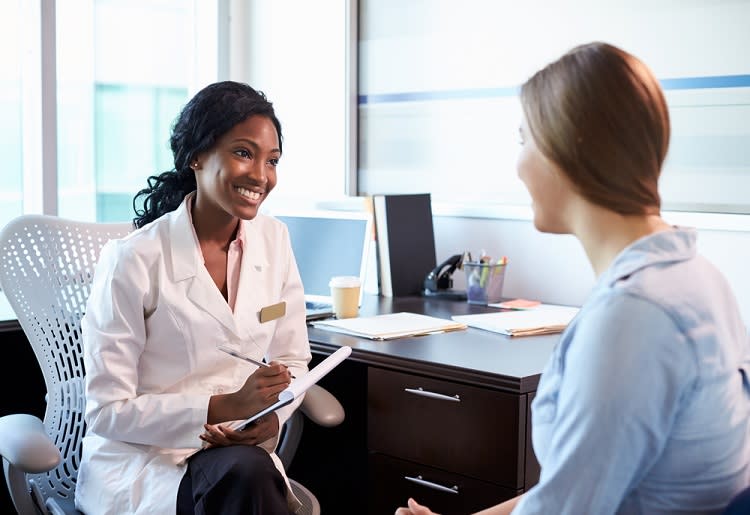 Bottom Line
Genetic testing is useful for precision medicine and allows for the early detection of a disease before it manifests. However, if positive, these tests may hinder you from getting certain privileges that come with insurance policies, and a life insurer may deny an insurance policy if seen as a potentially high risk.
Thankfully, this does not apply to health insurance policies. There is no discrimination in this case, but insurance companies may use the severity of your condition to measure your eligibility.
» Learn more about the surprising things a DNA test can tell about your health.