Genetic testing is an effective tool that can detect the inherited genes responsible for 10-15% of cancer in the world, according to the National Cancer Institute. Genetic testing focuses on the cell's genes, proteins, and chromosomes to look for abnormalities in the cell that may pose cancer risks.
In this article, we have compiled 10 benefits of genetic testing for cancer and its role in the early prevention of this disease.
» Take an at-home DNA test using one of our top picks for the best DNA test kits and companies.
Who Should Consider Genetic Testing for Cancer?
Although cancer is not hereditary, genetic triggers that cause cancer can be passed down from parents to children. Going by your family's medical history, you should consider genetic testing if you fall into one of the following categories:
You or a relative had a cancer diagnosis before the age of 50
A history of cancer among multiple family members
The same type of cancer occurs in different first-degree relatives
Rare cases of cancer in the family (e.g., breast cancer in men)
You have phenotypic differences related to specific inherited cancer traits
You are a member of a racial group or ethnicity prone to cancer
Genetic testing comes with numerous benefits. Not only can it prevent a recurrence, but it also plays a role in shaping a person's lifestyle in order to prevent a cancer diagnosis.
1. Genetic Testing Aids Early Detection
Reports show that the number of treatable cancers can increase through early detection. If more people engage in genetic testing and catch a cancer diagnosis early, there's a likelihood that the rate of cancer deaths will reduce massively.
Fortunately, genetic testing is easier as you can now perform DNA tests at home to detect some types of cancer risk. However, informing your doctor before taking the test would be best.
» Get an at-home DNA testing kit from HomeDNA or Orig3n.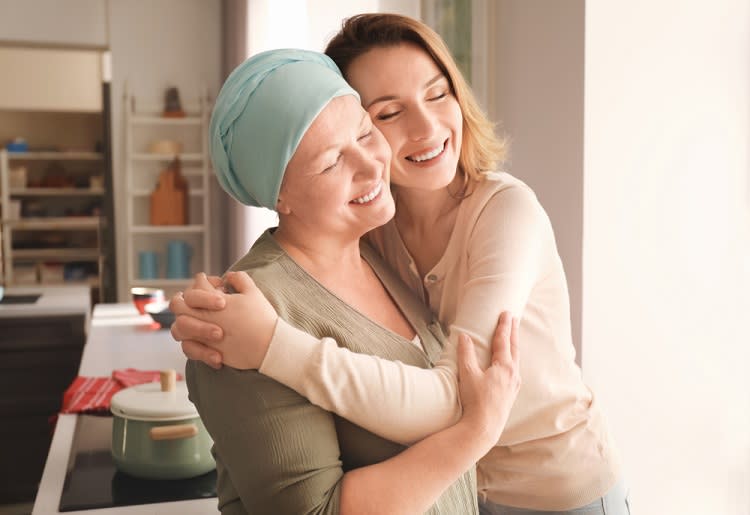 2. Genetic Testing Eliminates the Fear of the Unknown
Genetic testing eliminates the fear of the unknown and provides a sense of relief. If you belong to a family with a known history of cancer, taking a genetic test helps you understand your status and eliminates any fear or anxiety. In addition, you'll know which next steps to take by identifying specific cancer-related risks.
If you don't have much information about your family, you can try using a family tree builder to get to know any relatives who may have had cancer.
3. You Can Access Clinical Trials for Individuals With Hereditary Cancer
People with unexpressed hereditary cancer traits can access clinical trials and work with organizations to help prevent the expression or overexpression of these genes in cancer-prone individuals. They can work as volunteers to join studies that improve the lives of those living with cancer.
» Want more info about your health in general? A DNA health test can tell you everything you need to know.
4. You Get a Better Understanding of Your Health
One of the reasons to get a DNA test for cancer is that it keeps you in charge of your health. This way, you have a greater understanding of your health. In addition, the results from a genetic test—negative or positive—would directly influence the decisions you make for your health.
If you've had cancer, genetic testing helps identify the cause, measures the risks of developing cancer again, and gives you options for managing those risks.
5. You Can Educate Family Members on Managing Cancer Risks
Studies show the link between specific cancer traits and ethnicity or ancestry. For example, non-Hispanic whites are more prone to cancer than Hispanics. This proves that ethnicity affects health, and it is essential to have a genetic test for cancer to improve your own life and the lives of your family members.
Identifying risk factors early makes it easier to educate your family members on managing these risks and living better.
» Give your family members a DNA testing kit as a gift.
6. Genetic Testing Helps to Establish a Treatment Guideline
For those with cancer, genetic testing provides information about your treatment, including the guidelines and types of surgery that may benefit you. This will also help your professional caregiver make the best decisions on what type of cancer treatment suits you best.
Genetic testing helps you keep track of improvements during cancer treatments and, if possible, replicate such success in relatives with the same cancer variant.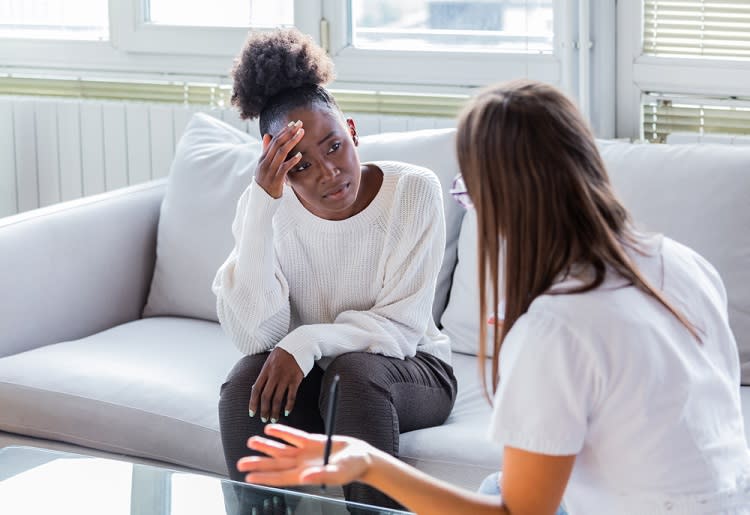 7. Genetic Testing Helps Prevent Damage to a Growing Fetus
One of the top benefits of genetic testing for cancer is its role in preventing damage to a growing fetus. Performing genetic tests on pregnant mothers can help doctors identify specific risk factors that could cause harm to the fetus.
This is particularly useful for pregnant women who have melanoma or lung cancer.
» Not sure if at-home DNA tests can be trusted? Find out how accurate DNA tests really are.
8. Genetic Testing Gives Direction During Counseling Sessions
Genetic testing guides your counselor during the process of managing cancer risks. These results show your progress. A decline in your health gives the specialist an idea of how to guide you to avoid cancer-related complications.
9. Genetic Testing Prevents the Transmission of Mutations to Biological Children
By being aware of the heritable mutations present in your genes, you can take proactive steps to avoid the transmission of these genes to your children. One of the promising ways to do this is through in-vitro fertilization (IVF), where fertilization occurs outside a woman's body.
» Find out if you're at risk of early-onset Alzheimer's with DNA testing.
10. Genetic Testing Helps You Make the Right Lifestyle Changes
Knowledge is power. Genetic testing provides you with information about your medical health, which influences your lifestyle. It helps you plan for the future and make decisions that will help prolong your life.
An individual can take better care of their health using the knowledge obtained from genetic testing. They can also make plans for affected relatives with the help of a healthcare professional.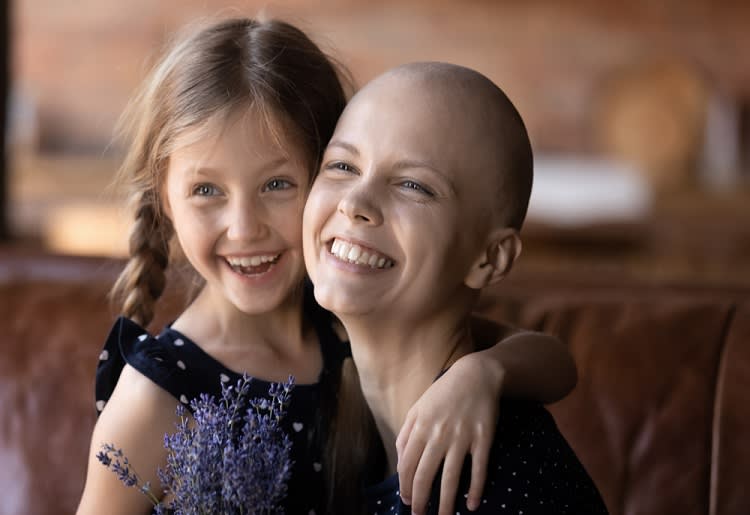 Bottom Line
Genetic testing provides information about the heritable mutations present in ancestry and is an effective way of managing cancer risks. It also lowers the number of cancer deaths through early detection.
A good way to detect your chances of a cancer diagnosis is through genetic testing. Check out a few at-home DNA tests but don't forget to consult your doctor as well.