In a Nutshell
"Get a glimpse into the blueprint of you" - Orig3n offers DNA tests that the company says helps them develop a personalized profile of your health. The company sells almost 2 dozen different types of DNA tests, each one geared towards a different customer goal. Orig3n is best for using DNA science to craft a custom-made fitness and nutrition plan.
pros
Free shipping
Wide variety of health-based tests available
Free mobile app
cons
No DNA ancestry program
No live customer service chat

Orig3n Visit Site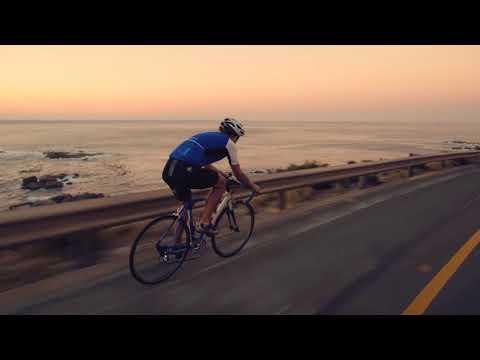 Why Go With Orig3n
Orig3n offers a different approach to DNA tests than the ancestry-based kits that the industry is perhaps best-known for. All you do is order your test online, use a cheek swab to gather DNA from inside your mouth, register using a convenient barcode scanner in the free mobile app, and then mail the cheek swab to Orig3n wholly-owned testing lab. Within 2-4 weeks your results should be ready.
If you're looking for an easy-to-take test that can provide you with a personalized genetic lifestyle assessment, then Orig3n offers a wide variety of options. These tests help people know more about themselves to have a better lifestyle and users typically craft a personalized workout or diet regimen, using the information provided in their DNA.
The company also puts a premium on client privacy, and promises to encrypt your test results so that your genetic data stays safe. This is one of the few direct-to-consumer DNA companies that owns its own labs so information never leaves the company to go to a third-party lab.
Orig3n's "child development test" can help you "understand what makes your child unique and uncover his/her highest potential," a "beauty test" can help users forge a beauty routine, or the "superhero" test which is packaged as a way to learn "what's your superpower?"
What's on Offer
Orig3n offers nearly 2 dozen tests. Here are 3 of their featured kits:
Fitness and Nutrition test
The company's top offering is the "fitness and nutrition test" which uses your DNA sample to chisel out a road map that the company says "provides unprecedented insights to help you optimize your workout, adjust your eating habits to support a diet, avoid adverse food reactions, and more.
The company says the test can provide insight on your metabolism, how your body builds muscle, and your potential for success in endurance or strength sports. The tests assess how your body recovers from exercise, if you're more built for power or speed, and which foods you should avoid.
The purpose of this test is to help you get some insight into how your DNA affects the success—or failure—of particular wellness regimens. The test is meant to gauge other issues dealing with "skin aging," such as if you're more likely to get wrinkles, and how you could take care of skin and hair so it stays healthy for the long haul. It's not meant to cure any of these issues, rather, to help you plot out a course.
Orig3n's child development kit is designed as a "gene profile that will start you and your child on the path to lifelong discovery."
The 4 main areas tested by the kit are enlightenment, fitness, sleep and behavior, and nutrition. Enlightenment is meant to gauge which areas your child could excel in cognitively, the fitness aspect is meant to look at your child's physical aptitude, sleep and behavior focuses on your child's sleep needs, and nutrition looks at how you can craft a diet more suited to your child's needs.
It is worth noting that on Orig3n's terms and conditions page, the company stipulates that the tests are provided for informational purposes only, and that the company "is not a healthcare provider, and does not provide medical services or render medical advice. Nothing contained in the service should be construed as such advice or as a diagnosis."
It adds that the tests should not be used as a substitute for consultation with a physician or be relied upon when making medical decisions for diagnosing or treating a medical condition.
Ease of Use
Ordering a test with Orig3n and submitting your sample for review is quite simple. First things first, you find the test you'd like to take and order it online. Within a matter of days you will receive the DNA collection kit in the mail.
When taking the test, you'll first want to rinse your mouth with water 2 times. Then you take the enclosed cotton cheek swab and rub the tip of the swab on the inside of the cheeks, about 20 times on each side. Then wave the swab in the air for about 30 seconds and place it back in the sleeve and then in the plastic zipper bag, both of which come inside the package sent by the company.
You then seal the sample backup, register the cheek swab using a barcode scanner found in the free mobile app and mail it back to the company's lab in the prepaid envelope you received in the package. The downloaded Orig3n app (if you have an iphone) or go on the company's website is where you can view your test results.
The results will be available for viewing in 2-4 weeks.
Speed of Kit Delivery and Results
Orig3n promises to supply your test results within 2-4 weeks, at which point you can view your results online. The test will remain encrypted and password protected in order to protect your privacy.
DNA Test Type
The tests offered by Orig3n don't examine your matrilineal and patrilineal DNA, rather they examine your DNA in order to look for specific genes that can provide insight about your health.
The company says that once your sample is in the lab, scientists decode it by looking at the specific SNPs (single-nucleotide polymorphism), which are variations in a nucleotides within a certain spot in your genome, and which can provide insight that can be reflected in your test results.
Report Features
The company provides results that can give an overview of a variety of physical attributes from your skin and potential to excel at endurance sports, to whether or not you are likely to enjoy caffeine or have a sweet tooth.
Customer Support
On the company's website you can access a lengthy FAQ section that should be able to answer most questions. If you still need assistance, the company operates a toll free number as well as an online contact form where you can submit a request and receive a reply from a company representative.
Pricing
All of the around 20 tests range from as little as $29 to $149, and the tests are frequently discounted by as much as 50%. Here are the company's most commonly used DNA tests:
Fitness and nutrition test
*last updated: December, 2018
Data privacy
According to Orig3n, users' DNA data becomes the content of the company, and in the terms of service, the company states that by taking the test "you hereby waive and agree to waive (or if not waivable, agree not to assert) any rights of privacy or publicity, or any moral rights or other similar rights, with respect to Your Content."
This content does not include your genetic information unless you post it on a public forum on one of the company's websites.
In addition, the company states that "you understand and agree that you will not be paid or entitled to receive any compensation for your content, either now or in the future, including without limitation to the extent that Orig3n or other parties use your content, receive compensation from third parties for your content, or develop and sell products based on your content."
Orig3n adds that it does "not control what users and other third parties who gain access to your content may do with your content."
Again, this does not include your genetic material unless you post it on one of the company's websites.

Orig3n Visit Site
Bottom Line
If you're curious if a DNA test can provide health insights that can help you craft a personalized wellness regime, then you may want to consider taking an Orig3n DNA test. The main offering is the health and fitness test, which is marked down to less than what most DNA companies charge for ancestry tests.
The tests are affordable, easy to take, and the results will be made available to you in a matter of weeks.
One thing to keep in mind though, while many companies offer health and ancestry packages, none of the kits sold by Orig3n provide a DNA ancestry breakdown. So if you're looking for a DNA test that can give you clues about your family history, you'll have to look elsewhere.
About Orig3n
Founded in 2014, Orig3n is a Boston-based biotech company that works in the fields of genetics and regenerative medicine, and today offers a series of DNA health tests available to the wider public. The publicly-sold DNA tests helps fund the company's research into new cell therapies, and ways to repair tissue damage and treat genetically inherited diseases.
This year the company has announced a joint venture with Chinese insurance company ZhongAn to provide "lifestyle genetic solutions to Chinese consumers."
Contact Details
617-943-7800
27 Drydock Avenue
6th Floor
Boston, MA 02210
United States