Pre-employment background checks can make your online persona as influential as your resume for a job application. In fact, a staggering 88% of hiring managers have admitted they'd consider firing employees based on their personal social media content.
Having over a decade of recruiting experience at major companies like Google and Lyft, I've had to screen quite a diverse range of applicants' online social accounts. So, let's break down what a social media background check can reveal about you and how to avoid scrutiny.
» Learn more about how social media sites help with background checks.
What Are Social Media Background Checks?
Recruiters use social media background checks to examine what you post on popular platforms like X (Twitter), Facebook, and TikTok. Essentially, this helps people like me assess your personality and compatibility with workplace culture.
For example, I typically look for signs of red flags like racism, illegal drug use, and patterns of alcohol-induced delinquency in public. I also look for evidence of "trolling," a type of cyberbullying where you deliberately and maliciously harass or humiliate other users with inflammatory comments or posts.
Common Social Media Platforms Employers Check
Before applying for a job, it's crucial to carefully review your public social media profiles, with particular attention to LinkedIn, as hiring managers often scrutinize this platform more thoroughly.
Employers may also go beyond standard social media checks. This could include reverse image searches on your photos for additional information on where—and how—you interact online.
» This is what a common background check includes.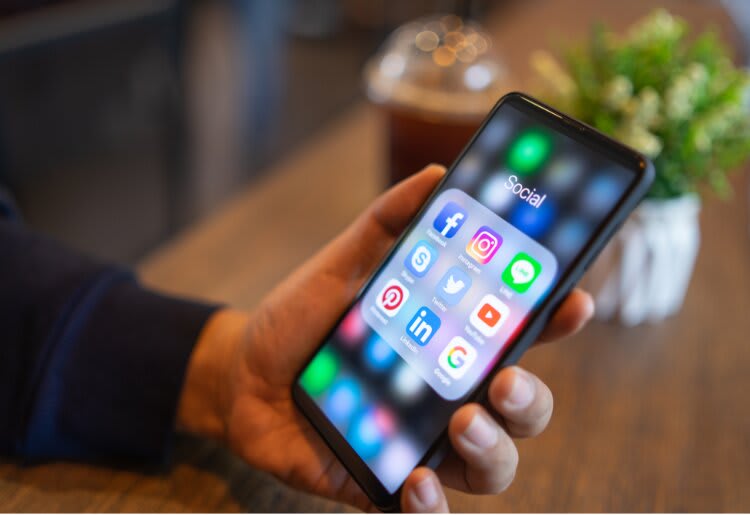 LinkedIn
LinkedIn is a premier platform for professionals, specifically designed for networking and career development. It allows you to create detailed profiles highlighting your work experience, skills, and educational background.
Like most hiring managers, I frequently turn to LinkedIn as the first step in the evaluation process to gauge professional qualifications and connections. That's why it's crucial to maintain an up-to-date and engaging LinkedIn profile—it can significantly boost your chances of getting noticed by potential employers.
I'd likely take your application seriously if your profile looks professional, especially if you apply via LinkedIn in the first place.
Think of it like optimizing a website for search engine (SEO) visibility: Populate your "skills" section with relevant keywords in your desired industry and ask colleagues to endorse you or write recommendations. This increases the social proof of your qualifications and work ethic, which is essential for any job application.
Facebook and Instagram
Facebook and Instagram are essential sources of information for recruiters. So, be mindful of what you share and say—even things from years ago and if you don't use your accounts anymore.
You can adjust your privacy settings to limit what employers can see. If your profile is public or viewable to specific connections, employers may review your activities, interests, and connections.
You should also check pictures of you that your friends may post on their accounts. If they tag you in photos you don't want an employer to see, ask them to remove it or "untag" yourself from the post.
X (Twitter)
X, where I formerly worked as a recruiter—is a fast-paced and open environment where you can share diverse opinions and information in real time. Employers may look at your activity to gauge your engagement in industry-related discussions, your communication style, and how you handle public interactions.
A positive and professional tone on X can enhance your image, while negative or controversial posts may raise concerns. So, I strongly suggest you avoid heated debates with potential trolls and maintain decorum as much as possible.
TikTok, YouTube, and Reddit
TikTok, YouTube, and Reddit are platforms where you can share your experiences, skills, and opinions on various topics. As with X, it's vital to know that your activity on these platforms can impact your employment prospects.
How to "Clean Up" Your Social Media Profile
While it's never a good idea to cheat a background check, you can use your social media profiles to attract recruiters and highlight your professional skills and accomplishments. For example, an engineer can share posts about the programming languages and tools they use.
Here are more tips on how you can make your social media profiles more attractive:
Regularly review your profiles: Every now and then, check your social media to remove or hide posts that don't look professional. Use privacy settings so you can choose what others see to keep your personal life and work separate.
Strengthen your LinkedIn profile: Make your LinkedIn stand out by highlighting your skills, qualifications, and work experience for a strong professional image.
Keep it positive: Ensure all your posts, comments, and interactions are positive and respectful, avoiding controversial or offensive content.
Engage professionally: Participate in industry-related discussions, connect with your peers, and maintain an engaged online presence.
Ensure consistency: Align information on social media profiles with your resume and applications to maintain a consistent persona online and offline.
Stay informed: Stay updated on trends and best practices for maintaining a positive online presence.
Seek feedback: Ask a trusted friend or colleague for tips to improve your online image.
Understanding Privacy Laws and Negative Social Media Checks
Employers must comply with certain privacy laws when conducting background checks on you as an applicant. Laws about social media background checks differ based on your location, with each state and locality having its specific regulations.
For example, the FCRA requires employers to get written consent before conducting these checks, and on a global scale, the GDPR imposes rules on personal data usage.
If your social media check turns out negatively, you have options. You can request a detailed report on any findings and dispute or provide correct information. You can possibly even file complaints or lawsuits.
I know mistakes can happen, and as these checks become more common, it's vital to understand background check best practices to ensure you're treated fairly.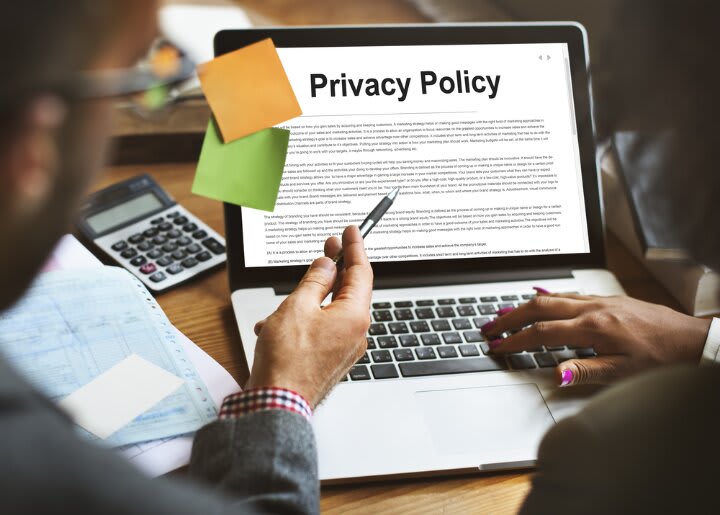 Think Before You Post
An impressive resume can catch an employer's eye, but what you share online can make or break an opportunity just as quickly.
Be proactive, understand the different types of background checks, and periodically refresh your social media profiles to ensure your online persona stays an asset and not a hurdle.
» See what your background check could like with sites like BeenVerified or Intelius.