Background checks are an essential part of pre-employment screening. And though professional services like BeenVerified make it extremely difficult to hide information, people may still attempt to lie on their resumes. In fact, over 80% of applicants who've done so get away with it.
As an employer, it's crucial to know how to cheat a background check so you can spot when applicants have done it. Here are 10 typical ways people cheat background checks, plus a few tips on how you can deal with misleading information.
» Need to confirm someone's employment history? Check out our top picks for the best background check sites and services.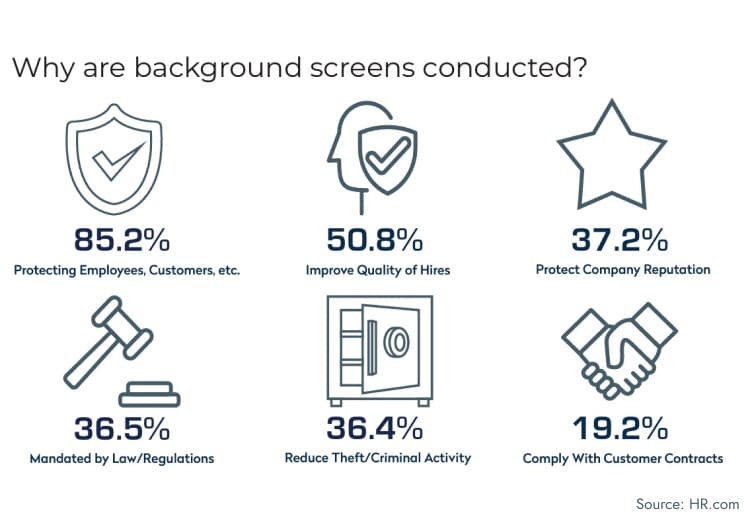 1. Leaving a Former Job off a Resume
If you notice an employment gap on your candidate's resume, it's possible they intentionally left out information about a former job. They might try to hide that they were fired or prevent a previous manager from flagging their poor performance records.
You should ask applicants about gaps in their resumes and confirm the dates with their past employers to uncover any discrepancies.
2. Supplying Fake Employment History
An applicant may provide a fake company name and list the phone number of a friend who agreed to pose as their former employer. Companies like CareerExcuse even provide a similar service for a fee.
You should verify the physical address of each company the applicant listed, confirm the reference's identity using a company website or LinkedIn, and speak with references directly via phone or video chat.
» Want to verify a candidate's references? Try one of our best reverse phone lookup sites.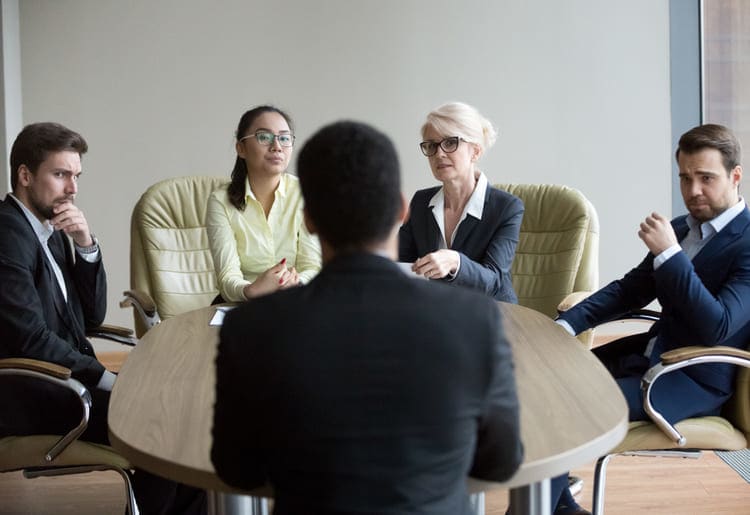 3. Providing Fake Education History
Education verification can help you evaluate your candidate's honesty and decide on fair compensation.
Contact your candidate's schools directly—or use a background check company that provides this service—to confirm their degree and graduation date.
4. Misrepresenting Skills or Previous Roles
In a survey by StandOut CV, 43% of respondents claimed mastery in a skill they barely use, 55% lied about their previous job title, and 33% significantly inflated their salary information.
So, it's no surprise that the most important background check best practices include carefully vetting your candidate's experience and past job duties.
5. Cleaning up Social Media
Candidates may attempt to clean up their social media posts if they're concerned about how they'll come across to a hiring manager during a background check. Some delete unflattering posts or show a "professional" social media account to a hiring manager while keeping their account under wraps.
This is why you need to use a background check service that conducts social media screenings.
Still, while these services can conduct screenings for various reasons, such as researching a prospective date, all background checks for employment purposes must comply with the Fair Credit Reporting Act and federal anti-discrimination laws.
6. Giving a Fake Address
Applicants may live in a different location than the city or state where the job is based but want to make it look like they are within commuting distance of the job site. They may also have a criminal history or driving violations associated with the law enforcement jurisdiction where they live.
Run a Social Security number trace report as a part of a thorough background check to pull up your candidate's current and past addresses, and search court records in each law enforcement jurisdiction that surfaces.
» These are the common types of information a basic background check includes.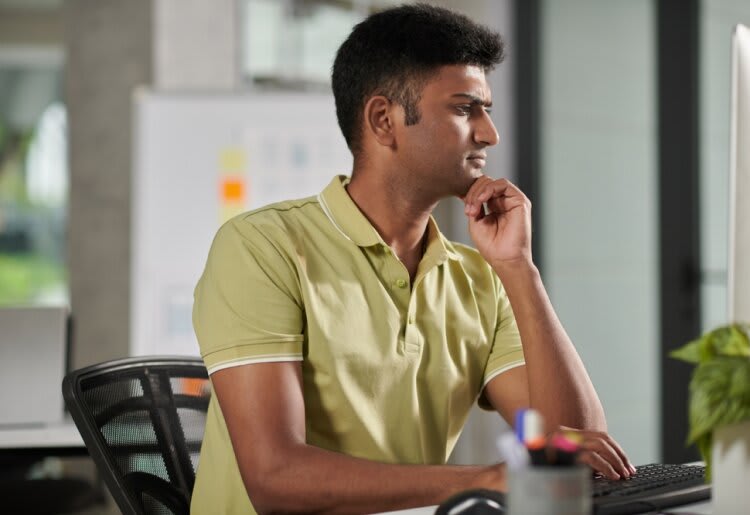 7. Using a Fake Social Security Number
If your candidate provides a fake Social Security number on a background check, they may be attempting to cover up criminal history, hiding that they are not authorized to work in the country or using a false or stolen identity.
Always conduct a Social Security number trace report as part of a thorough background check to help confirm the candidate's identity. 
8. Lying About Their Date of Birth
Since many criminal records are associated with the person's date of birth, a candidate may give you a fake birthday if they're concerned a past arrest or conviction will turn up on a background check. This can be especially problematic if your candidate has a common name that would result in multiple hits in a criminal database search.
Ask for a physical copy of your candidate's driver's license or passport to confirm their date of birth. 
9. Operating Under an Alias or Alternate Name
Candidates intending to hide past criminal history may offer up an alias. We recommend conducting a Social Security number trace to show any alternate names associated with your candidate and running a background check on each alias that emerges. You can also ask the candidate if they have used any other names.
If criminal history surfaces, it's good practice, according to the Human Resources Standards Institute, to consider a variety of factors like the type of crime, whether it relates to job eligibility, when it occurred, and the candidate's overall qualifications and skills.
10. Try To Clean Up Their Own Background Checks
Candidates may conduct background checks on themselves using services like Truthfinder to see what kind of damaging information potential employers may unearth. Some may even hire legal services that offer to reach out to court officials to have any criminal records sealed or expunged.
We recommend conducting different types of background checks to make sure you're not missing any vital information. Using multiple sources and professional services minimizes the risk of missing red flags.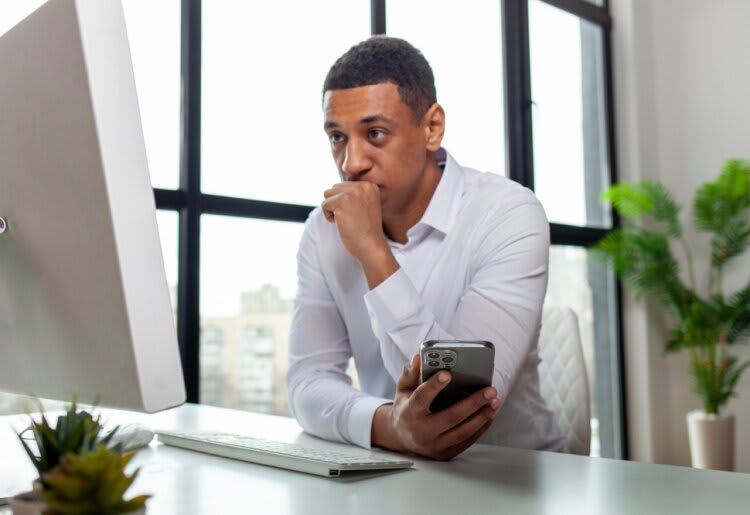 An Expert's Take: How to Deal With Any Discrepancies
Although modern background check techniques make confirming a candidate's information easy, some may still attempt to cheat a background check.
If you uncover any discrepancies, we recommend talking with your candidate to be sure they haven't given you the wrong information by mistake. If your candidate has intentionally misrepresented themselves, however, consider how the dishonest behavior reflects on their ethical character—and their eligibility for the job.
» Not sure what to look for? Take note of these background check red flags.