Background checks are an essential part of the hiring process. With over 10 years of experience as a technical recruiter, I've come to understand the critical role that education verification plays in the hiring process. It's not just about ticking boxes; it's about ensuring honesty, suitability, and reducing liability.
You can go about confirming a candidate's education in several ways. So, I've compiled 10 essential tips for employment verification to help you in your hiring process.
» Follow the correct HR procedures with these employee background check best practices.
1. Decide Whether or Not You Require Formal Education
Education verification is a crucial indicator of a candidate's qualifications and skills, but it's not the sole determinant of their competence. While formal education is foundational, it doesn't guarantee the practical skills required for a job.
If you don't verify information, you may hire unqualified employees, but complement education verification with candidates' professional experience assessments.
2. Establish a Clear Verification Policy
Develop a comprehensive education verification policy and process that outlines the steps, methods, and responsibilities. This should be consistently applied across all applications to ensure fairness and accuracy in the hiring process.
Here's an example of a screening policy:
Outline the Process: Clearly define the steps involved in education verification. This could include initial screening, in-depth checks, and final confirmation.
Specify Methods: Detail the methods used for verification. This could involve in-house checks, third-party services, or a combination.
Assign Responsibilities: Identify who within your organization is responsible for each step of the verification process.
Train Your Team: Make sure everyone involved in the hiring process understands and follows the policy.
Review and Update: Regularly review and update your policy to keep it relevant and effective.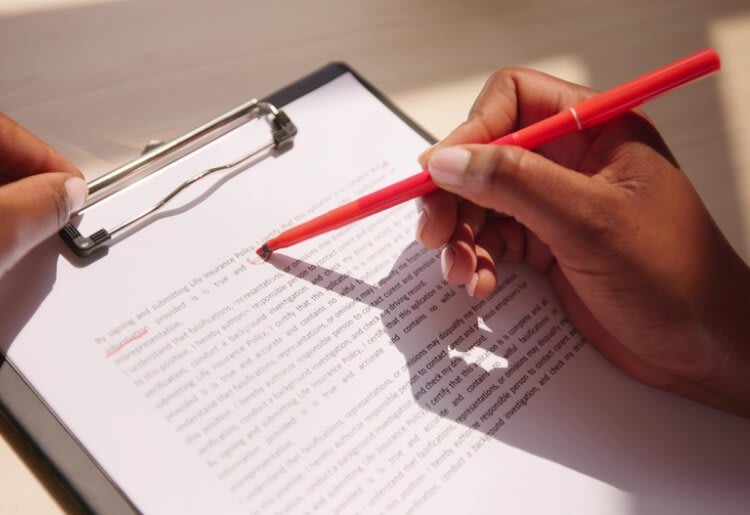 3. Look Out for Resume Red Flags
Check for spelling or grammar errors in the degree or diploma details. Such mistakes can be a telltale sign that the candidate falsified their credentials. For instance, a "Bachlor's in Buisness" should immediately raise suspicion.
Be cautious of degrees from institutions that are unfamiliar or bear strikingly similar names to well-known universities. These could potentially be from diploma mills: places that illegally sell falsified degrees. Verify the institution's accreditation status through recognized educational bodies and cross-check the candidate's attendance and graduation dates.
» Learn more about how people try to cheat background checks.
4. Conduct an In-House Education Verification
Conducting an in-house check is a cost-effective way to verify a candidate's education. Here's how to do it:
Official Transcripts: Request official transcripts directly from the institution. They should provide a detailed record of the candidate's academic performance.
Professional References: Contact the listed references to confirm the candidate's qualifications.
Security Features on Diplomas: Look for security features like seals or holograms on diplomas.
Contact the Institution: When in doubt, contact the institution directly to verify the candidate's attendance and degree.
While conducting these checks, be mindful of privacy regulations such as the Family Educational Rights and Privacy Act (FERPA), which restricts who can view student records. Always respect privacy and confidentiality during the verification process.
» Find out more about why you need a detailed background check.
5. Use a Third-Party Service
Third-party services often provide the most accurate and comprehensive levels of background checks. If you're using an online service, double-check that it's in line with Fair Credit Reporting Act (FCRA) rules.
While you can find criminal records with services like TruthFinder and BeenVerified, remember not all of them are suitable for job hiring purposes. When weighing up which service to choose, consider their reputation and experience. Look for positive reviews and a solid track record.
6. Evaluate Costs and Results
Verification services can range from $15-$50 per check, but paid methods typically offer more successful verification and authentication than free methods. Cost-effectiveness doesn't always mean choosing the cheapest option. Instead, consider the value you're getting for your money.
For instance, a more expensive service provides more comprehensive checks than free services, covering education, employment history, criminal records, and more. They might also offer additional features like ongoing alerts about changes in a candidate's background information.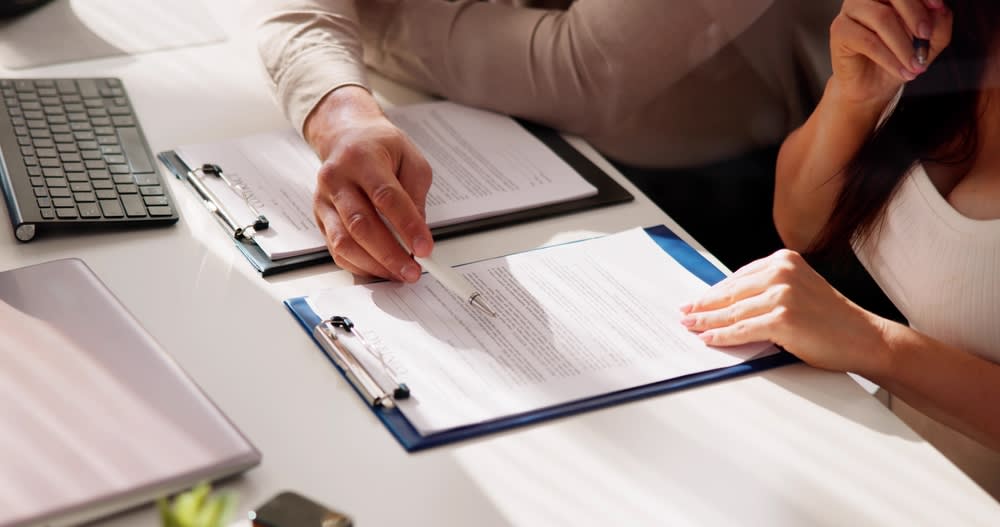 7. Adhere to Legal and Ethical Standards
There might be local and state laws that regulate education verification. The FCRA also stipulates that you need the candidate's explicit consent before proceeding.
This information is confidential and should only be used for making hiring decisions. Misusing it can lead to discrimination, which is both illegal and unethical.
8. Align with Industry Standards
The importance of education verification can vary across industries. I've primarily been in the tech industry throughout my career, and this sector isn't huge on employment verification, nor is it required based on my experiences.
However, the financial services sector requires this of all employees, according to FINRA (Financial Industry Regulatory Authority). Healthcare is another industry that requires verification of education; required by the Joint Commission.
9. Use the Interview to Question Their Experience
Questions about their studies, professors, or projects can help you check if their education is real. This also shows how they handle tough questions. For a recent graduate, ask about their coursework, most influential professors, or capstone projects.
If you interview someone who's been out of school for a while, focus on how their education has influenced their career trajectory. Questions like "How has your degree helped in your professional life?" or "Can you share any enduring lessons from your alma mater?" can be revealing. This approach helps assess the long-term value and authenticity of their educational background.
10. Keep an Eye on Future Trends
AI is an emerging trend that has become an essential tool in every facet of life, including verification. It automates processes for quicker response time and lessens the cost.
One of my previous companies also explored digital badges. These offer a new form of verification, displaying accomplishments and verifying qualifications from past employers for future ones. These badges are portable, easily shareable online, and have embedded metadata for verification.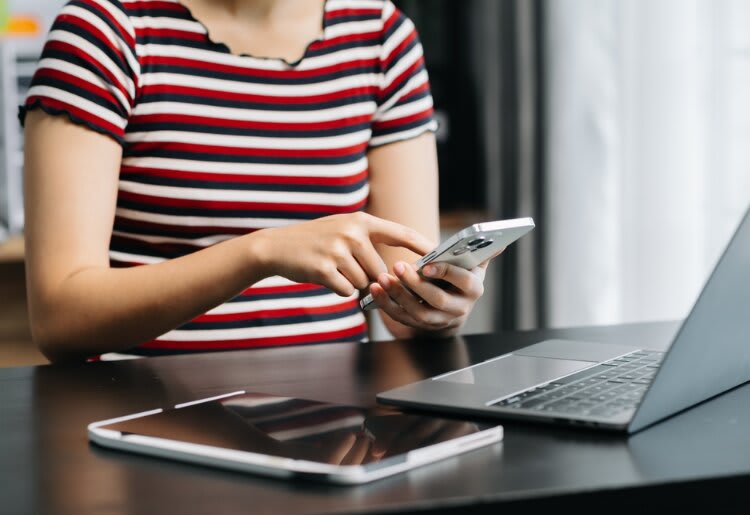 Education Verification: Do Your Due Diligence
No matter a candidate's position or level of experience, thorough background screening is vital to maintain the hiring process's integrity and safeguard the company from potential risks.
There's a reason that we in the recruitment industry want to make sure candidates tell the truth about their education. It means we can assess their level of training and experience, make sure they're going to have what it takes to do the job, and that they get paid fairly.
» Here's why deep web background checks are better than surface web checks.