Most modern website builders like Wix or GoDaddy feature templates that are already mobile-friendly, so using one would be a good option, whether you're building your first website or already have a functioning website that simply isn't mobile-friendly.
In this article, we'll guide you through the process of making a desktop-only website mobile-friendly in 10 easy steps so that you don't risk losing 60% of your visitors.
1. Check If Your Website Is Already Mobile-Friendly
This might sound obvious, but the first thing to do is to assess whether your website is already mobile-friendly. If it was built in the past few years, chances are that it is.
The easiest way to do this is by using Google's Mobile-Friendly Test. If your website is not mobile-friendly, you'll see a list of issues you need to fix. You can either address them one by one or simply use a theme optimized for mobile.
2. Choose a Mobile Responsive Theme and Plugins
Responsive websites respond to the dimensions and resolution of the user's screen and resize to adapt to it. One of the best ways to provide a good user experience across all devices is to make sure your website is responsive, and improving the user experience should be your top priority when redesigning your website.
If you're using a website builder, make sure you pick a responsive design theme and install mobile-friendly plugins. With Wix, for example, you can choose from many Wix website themes that are optimized for mobile; the same is true for GoDaddy.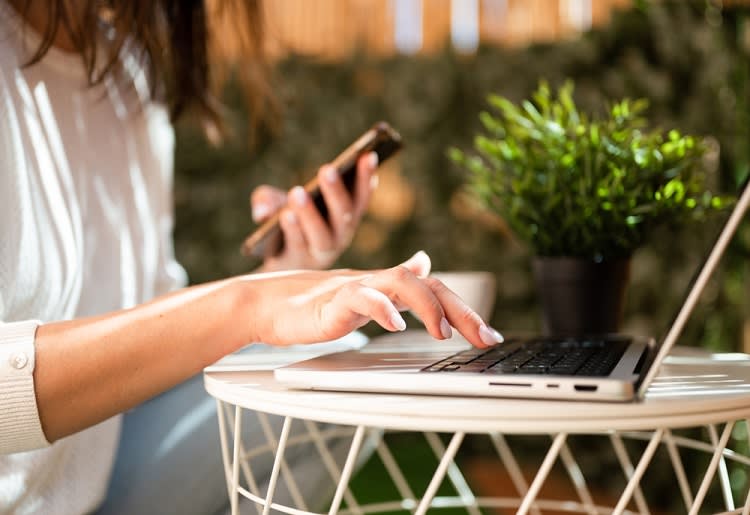 3. Build a Simple Design
Simplicity is key in web design and is even more important for mobile design. Use a clean and simple theme with lots of white space, large, easy-to-press buttons, and a menu structure that users can figure out immediately.
It's a good idea to give your visitors the option to switch to desktop view too, especially if you have a mobile version of your website and aren't just using a responsive design. Visitors should be able to use your website the way they prefer.
4. Improve Website Speed
How fast your website loads is crucial. If an e-commerce page takes more than 6 seconds to load, 52% of users will close it. Speed is also a key factor that Google takes into account when ranking websites. Mobile users often use their mobile devices while doing something else and are particularly sensitive to loading speeds.
A simple design will definitely help with loading speed. Additionally, you can:
Resize or lazy load large images
Keep your website builder and plugins up to date
Use a content delivery network (CDN)
Use a hosting plan that's adapted to your traffic and needs
5. Improve the Navigation Menu
Complex menus with many options are easy to navigate on a desktop site, but they are more likely to confuse your users on a mobile device.
To help mobile users find their way around your website, your navigation menu needs to be intuitive and easy to use and should ideally fit on one screen. Keep it as simple as possible with only the most important options. You can leave the rest for the footer.
6. Make Information Easy to Find
Users are usually looking for something highly specific when searching on a mobile device, which is why the most important information should be very easy to find.
There are a few ways to do this:
Make key information stand out (e.g., by putting it in a frame)
Use bulleted lists
Bold important keywords or sentences
Use short paragraphs
Use headings to divide the content into sections
Highlight features and benefits
Use FAQs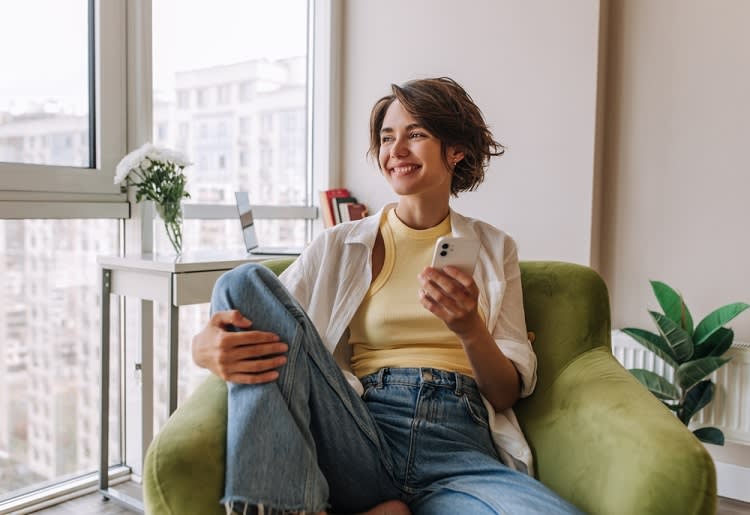 7. Minimize Pop-Ups
If you have any pop-ups on your website, reduce them to a minimum or remove them completely.
Make sure the pop-ups you keep are easy to close, so they don't negatively impact the mobile experience. For example, if you have a pop-up inviting visitors to subscribe to your newsletter, make the message short and be sure the X button is visible (and easy to click!).
8. Make Forms Short
Contact, opt-in, or checkout forms are easy to fill in on a desktop site. However, space is limited on a mobile device, so they need to be short.
Ask for the least amount of information you need. Yes, it's nice to have plenty of details about each lead, but people are generally not willing to type in lots of details when filling out your contact form or even when buying from you—and that's particularly true for mobile users.
9. Use Large Buttons
It's incredibly frustrating to miss the "Submit" button of a form because it's too small and click "Cancel" instead, right?
Make sure this doesn't happen to your visitors. Use large buttons that are easy to see and press.
10. Test Your Website for Mobile
The last step is to test your mobile website to ensure everything is displayed correctly.
An easy way to do this is via Google Chrome's Mobile Emulation feature for developers. For this, press F12 and then the toggle device toolbar. Then, you can choose from a wide number of devices.
Keep in mind that this is simply a simulation; you don't actually run your code on a mobile device. For this reason, it's important to test your website on actual mobile devices regularly.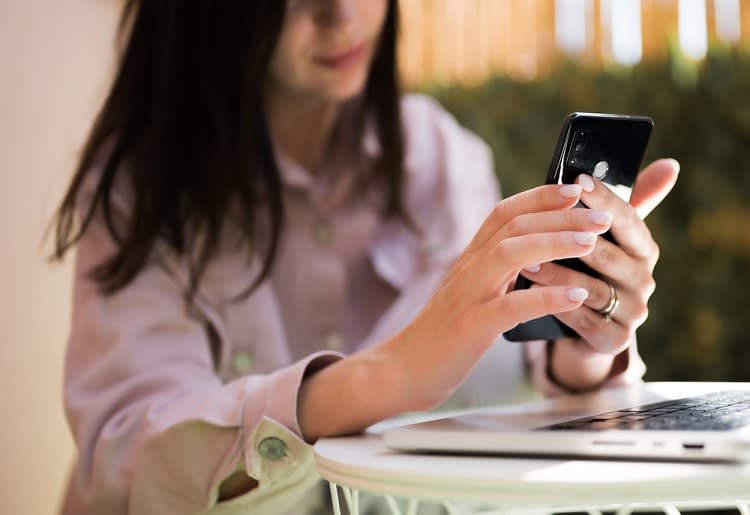 Making Your Website Mobile-Friendly Is Essential
Making your website mobile-friendly is one of the most important things you can do to improve the user experience of your website. This way, you'll be able to capture the attention of your mobile visitors too. And if you're on a mission to improve your website, check out the other essential elements any small business's website should have.