In a Nutshell
VoIPstudio is a cloud-based phone system for business, offering Pay as You Go or monthly bundles for national and international calls. It has a powerful PBX system for internal communication, great business tools, and 24/7 customer support.
pros
Entirely managed, hosted system
Free internet calls
Great business features available
cons
No vanity numbers available
Managing geographical numbers can be costly and complex
Not a large difference between the monthly plans
VoIP Studio Visit Site
Pricing and Value
There are 3 options available for customers at VoIPstudio. The Pay-as-You-Go subscription has the cheapest monthly cost, at only $4.99 per user per month. You will get instant deployment of your VoIP system, 24/7 customer support, and all the advanced features which VoIPstudio offers. Users can then choose to add on virtual numbers in more than 4,000 global cities. Customers can benefit from free number porting and inbound calls. If your business simply wants an internal PBX and the use of internet calls, this is a great option.
If you think that users will benefit from a free bundle for outbound calls, and your business mainly deals with one other location, the most popular option should be the National plan. This costs $19.99 per user per month, and includes a 2,000 minute bundle for each user to one country of their choice. A geographical number will also be included. Some are free with the National and International plans, while some will incur an extra fee of anywhere from $10-$20, plus a setup fee.
The International plan jumps in price to $39.99 per user per month, but allows users to call any of the listed countries, including certain mobile phone locations too. The same restrictions apply to the National plan, so make sure to take a look at the lists of telephone numbers when deciding if VoIPstudio is a good fit for your company.
The value for money really depends on how many countries your business has dealings with, and whether these are inclusive of your monthly package. Nevertheless, compared to other VoIP plans, as well as traditional phone services, the international call plan is competitive. Because the company uses 1-second billing, you end up paying for exactly what you use—no rounding up to the nearest minute costing you extra.
Business Features
VoIPstudio is made for business use, and the company ensures that they are packed with useful tools and productivity options. In addition to the free internet calls and low cost outgoing calls you would expect, VoIPstudio allows for number porting free of charge, and virtual numbers in more than 4,000 cities globally—giving your company a real global presence. At this time, there are no options for vanity numbers.
Each user has their own web portal to manage call forwarding or voicemail, minimizing on admin tasks. A virtual receptionist, your auto-attendant system, will also support call waiting, extension dialling, ring groups and call parking.
Other business features include:
Call recording
Conference calls
Time based routing for holiday or working hours
Fax gateway to send faxes to PDF or email
SMS gateway
Dynamic caller ID to appear global anywhere
Hot desking so users can change locations easily
Call barging to drop in on live calls
Setup and Maintenance
One of the best features of VoIPstudio is how portable it is. You can use the system anywhere you have the internet, including your desktop computer, your mobile, or at home. If you prefer to have hardware, this might improve the quality of your calls, and VoIPstudio can provide Deskphones, DECTphones, VoIP adaptors, and any accessories you might need.
Set up really does take minutes, and there is no installation is required, but you may need to download a softphone for your operating system, which is pretty standard. There is a learning curve for more advanced services, and the website offers many tutorials to learn skills such as how to activate new extensions or use certain features.
There are also integrations with Salesforce and Oracle, as well as Microsoft Dynamics CRM, Cisco 79xx and Avaya 1x. Live chat is available from the website if you need any help getting started or managing your system.
Mobility and Mobile
The native SIP client used by VoIPstudio means that your users can use the PBX or cloud phone system from any iPhone or Android device. Customers can turn any phone into an office extension, whether it's in the same country or abroad, and whether it's another building full of staff or a standalone staff member working from home.
Another great extra is Multipoint Registration. This means that each user can register multiple end points for the same extension. Whether staff are at their desk, at home, or on their mobile—they won't miss a call. The Follow Me system automatically forwards calls to other numbers when staff aren't available, redirecting the calls to another member of the team or someone else who can help.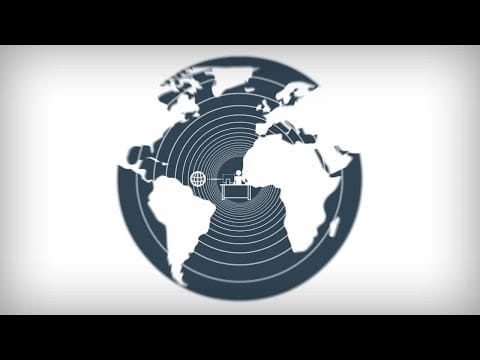 VoIP Studio Visit Site
Customer Help and Support
Everything users need to know is accessible from the website. There are dozens of tutorials on every aspect of sign up and set up, from adding new extensions, to working out conference calls or call hold settings. The video tutorials are step-by-step and simple to follow.
Reliability is a concern for anyone using an internet phone system. VoIPstudio has data centers in 4 locations to guarantee the best quality possible, plus Internet Fallover Protection in case of a system failure. We love the status page, which informs customers of how all elements of the hosting system are doing, and is automatically updated in real-time. This is a great way to check if all systems are go, and troubleshoot your own internal issues if need be. And it shows great transparency on the part of VoIPstudio.
If you need additional help, there is a live chat client on the website, as well as 24/7 phone numbers from many global locations. Users can also send a contact form, if they prefer.
Once users have signed up, they can submit support tickets for 24/7 help and guidance using the support portal. The 30-day free trial gives you ample opportunity to ensure you understand the system and get the help you need promptly when you need it.
Conclusion
VoIPstudio can replace your existing telephone systems to provide free internet calls and low-rate outgoing calls to more than 4,000 locations around the globe. Our favorite features are the 30-day free trial, all the bells and whistles for business use, as well as the Pay-as-you-Go subscription which is highly competitive, especially if what you need is an internal PBX.
Setting up multiple geographical or toll free numbers can be costly however, and we would love to see an Unlimited plan making this hassle-free for large businesses. VoIPstudio is a solid choice for any business looking for PBX and cloud phone.