VoIP, which facilitates voice communication over the Internet, becomes even more powerful when combined with IoT. This synergy allows businesses to harness real-time data from various devices and communicate it efficiently through voice channels.
IoT connects physical devices for sharing and receiving data and supports VoIP calling. For example, an office building is an IoT system with many interconnected devices, such as computers and virtual assistants like Alexa. All of the IoTs together maximize efficiency in smart business operations.
But how exactly do VoIP and IoT integrate, and can this combination benefit your business? Let's explore.
1. Improve Team Collaboration
VoIP systems offer various communication channels like voice, SMS, team chat, and video conferencing with up to 200 participants. With 83% of employees spending a third of their week in meetings, features like file sharing and live polls enable you to have more fluid customer service.
The Golden State Warriors basketball organization serves as an excellent example of this. By utilizing a RingCentral VoIP phone system, their staff expanded from 100 to over 500 team members in just a few years due to increased collaboration.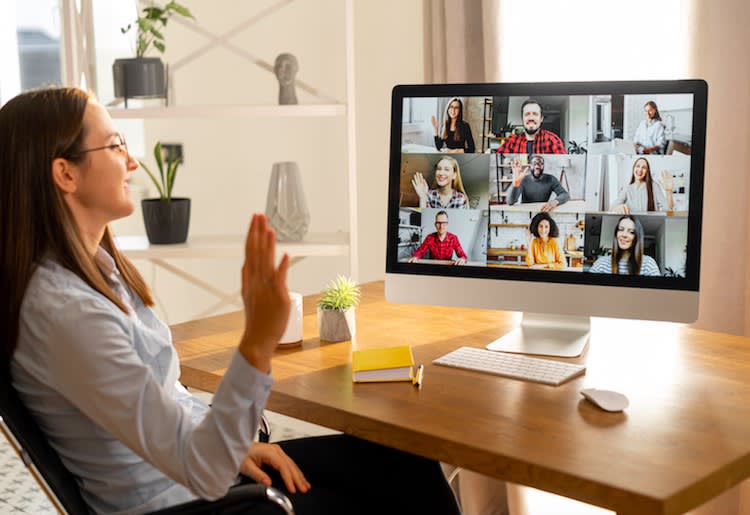 2. Increase Call Volume
VoIP boosts call volume with third-party integration, contact importing, and one-click calling. Using the app, you can make instant calls from any device, managing them conveniently with softphone functionality.
LemonBrew, a lending agency, increased its daily call volume by 57% by using a unified app to initiate and receive calls across devices.
» Looking to upgrade your business? Check out 10 ways to make your business smarter.
3. Compile Data and Insights to Drive Decisions
VoIP helps you gather multichannel metrics across devices and apps to collect data from scattered phone systems. It can track call volume, handle time, and video usage on IoT devices in international offices.
WeWork utilizes these analytics to gather insights from 1,500 employees across 700 buildings and 16,000 conference rooms. The system tracks device usage, providing valuable data for tech leads.
4. Use Routing and IVR
You can use VoIP phone systems to provide interactive voice response menus that route callers to the right agent, queue, or self-service tool. You can also create virtual assistants for users to reach your company through multiple channels, increasing customer satisfaction.
The Children's Museum of Phoenix switched from a landline to VoIP, routing over 100 daily inbound calls to staff members. IVR and call groups notify agents on mobile devices and computers simultaneously, reducing the average speed of the answer.
5. Automate Tasks and Create Self-Service Menus
You automate tasks by integrating your system with CRM apps for direct calling and enabling self-service menus using voice, mobile, or your app for independent task handling.
VCPI used VoIP to automate everyday client tasks, resulting in a 5% decrease in live-agent calls. Inbound calls to VCPI agents trigger detailed CRM pop-ups on any device.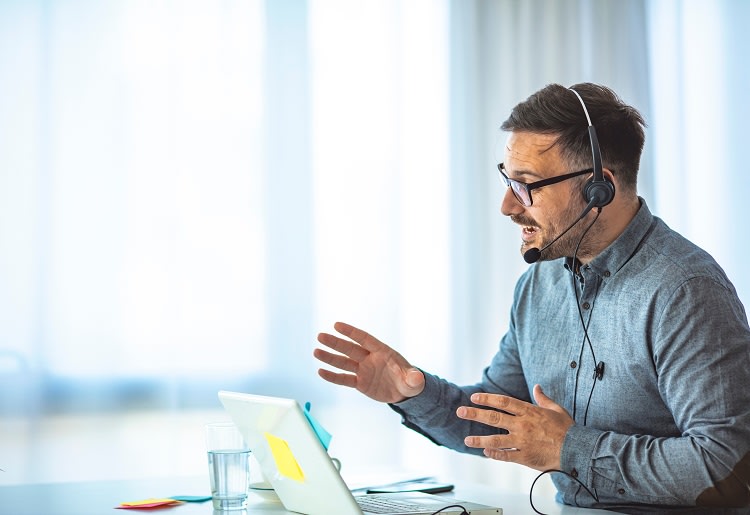 » Unlock streamlined communication with our ultimate guide to SIP trunking.
6. Increase Mobility
Legacy phone systems limit agents to desks. VoIP can give you wireless connectivity on multiple devices, allowing flexible call management from anywhere.
Betterment, an investment startup, switched to a VoIP phone system to support its company growth. With 200+ employees, they offer hybrid and remote work flexibility using a cost-effective cloud-based phone system, reducing expenses by 60%.
7. Miss Fewer Calls
VoIP-based call queueing, call center monitoring, and intelligent routing systems help supervisors manage call center staff. Using a web-based or mobile app, you can monitor agent availability, see queue wait times, and set up custom rules.
Healthcare app CareRev achieved 20% growth since 2020. By transitioning to VoIP, they reduced missed calls by 90%. The customer support operations manager relies on Dialpad's supervisor dashboard to ensure a seamless call center operation.
8. Record Calls
Automatic call recording can give you insight into agent performance and customer experience. These recordings pair well with reports like inbound and outbound call volume so that all calls across all devices are logged and analyzed.
Titan Solar Power grew from 400 to 1,800 employees in under 3 years with the help of its phone system. Annie Izquierdo, the leadership and process trainer, highlights that call recording enhances performance, enables streamlined agent feedback, and provides visibility into call topics.
9. Measure and Improve Customer Satisfaction
VoIP systems also provide live AI tools like call transcription, topic identification, sentiment analysis, and customer satisfaction (CSAT) scores, helping your company identify customer pain points and improve service.
Rently, a property management company has increased its CSAT score to 4.5, monitoring CSAT scores and other analytics using their VoIP phone system.
10. Unify Cloud-Based Apps and IT Tools
You can merge VoIP-based phone systems with third-party software like CRM platforms and communication apps, allowing users to take action across multiple apps using a single interface.
Quora's new unified communications (UC) platform syncs with the company directory through Google Workspace. Employees can make instant client calls, and the UC app updates across all IoT devices when new contacts are added.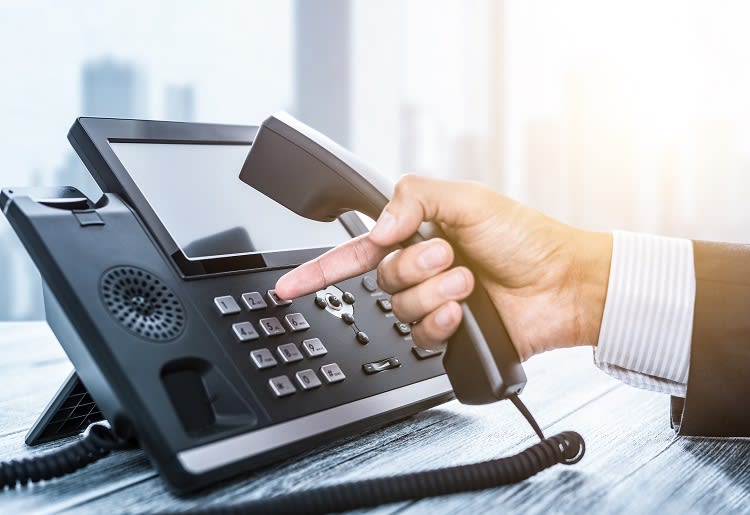 VoIP Phone Systems Integrate Seamlessly with IoT
Internet-based VoIP systems like RingCentral and Dialpad integrate smoothly with various devices. VoIP facilitates multichannel communication across them while boosting collaboration, improving routing, tracking analytics, and supporting supervisors.
Because VoIP is scalable and flexibly priced, it integrates well with IoT for companies of any size.
» Experiencing trouble with VoIP? Try these effective solutions.