In a Nutshell
NewSmile offers a range of teeth straightening, teeth whitening, and other oral healthcare products to customers within the United States and internationally. Its teeth whitening foam is one of the most innovative whitening products we've seen, and it's quite affordable as well. Plus, it can be used when you brush your teeth, which means that additional effort shouldn't be required.
pros
Very fast and easy to use
Anti-sensitivity and enamel-safe ingredients
Use when brushing teeth
cons
Not as powerful as some alternatives
No money-back guarantee
NewSmile Visit Site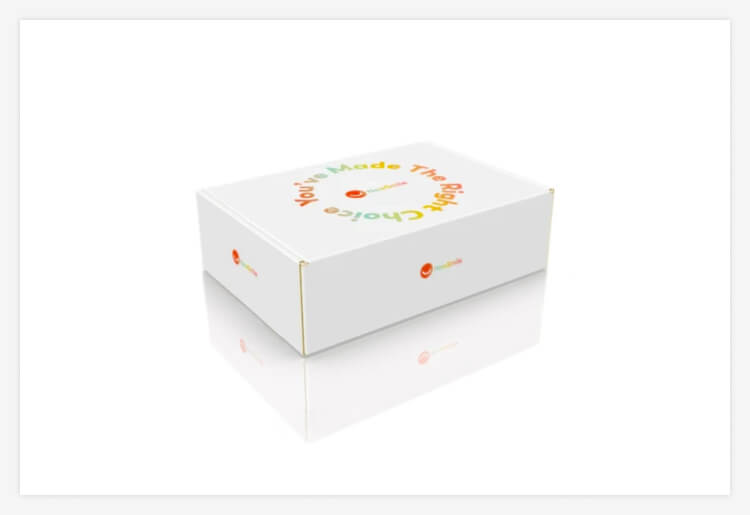 NewSmile at a Glance
Starting price: $39
Treatment duration: Minutes per day for 3 days to 1 month
Estimated length of results: Unknown
LED technology: No
Money back guaranteee: No
Best For
NewSmile's whitening foam is targeted at those who don't have time to spend using more time-consuming teeth whitening products. It can be used as a toothpaste substitute, takes just a couple of minutes per day to use, and comes with various anti-sensitivity ingredients for complete tooth protection.
Maintaining white teeth during smile alignment

General yellowing

Those with sensitive teeth
How Does it Work?
The NewSmile teeth whitening foam is designed to be used alongside the company's smile alignment service, but it can also be used as a stand-alone product. Free whitening foam is included with all tooth alignment packages, or you can order it separately through the company's online store.
Using the whitening foam is extremely easy. In fact, it's one of the fastest, most straightforward teeth whitening solutions we've seen. Rather than brushing your teeth with normal toothpaste, simply use the NewSmile whitening foam. Brush as normal, and repeat whenever you would usually clean your teeth.
You can expect to see some results within as few as three days, although they should continue to improve with ongoing use.
What Sets NewSmile Apart?
There are a few things that set NewSmile apart from its competitors. For one, it offers one of the simplest teeth whitening kits we've used. You won't need to worry about applicators, mouthpieces, LED lights, or anything other than your whitening foam.
Similarly, it's extremely fast, which means that it's a great option for those with a busy schedule. Since you can use it when you're brushing your teeth normally, it actually shouldn't take up any more time than cleaning your teeth usually would.
NewSmile also claims to use anti-sensitivity ingredients in its whitening gel, which means that it could be a good option for those with particularly sensitive teeth or gums.
How Much Does NewSmile Cost?
Everyone who subscribes to a NewSmile teeth alignment course will receive a tube of whitening foam for free. Alternatively, it can be purchased individually for $39 per bottle. All purchases include free shipping within the US. International shipping is also available to selected countries, but it can be very expensive.
What You Get
With each purchase, you will receive one 50mL bottle of teeth whitening foam. With regular daily use, this should be enough for approximately one month of use. Applicators, LED lights, and other items included with many teeth whitening kits are notably absent and not required.
Guarantee
Unfortunately, NewSmile doesn't offer any sort of money-back guarantee. Its refund policy states that all products must be returned unopened, unused, and in like-new condition. This effectively means that you can't test the whitening foam and then return it if you aren't happy with the results.
Customer Service
NewSmile offers various customer service options. A toll-free phone number is available for those in the United States, although it's only monitored from 9:30am to 3:00pm (PST), Monday to Friday. Live chat is also available during business hours, or you can reach out via email for more complex questions.
Unfortunately, there is very little information available about the teeth whitening gel or how to use it. However, it's actually very straightforward, and you will receive full instructions with your purchase.
NewSmile Visit Site
Testimonials
'My friends noticed that I got whiter and straighter teeth. Thank you NewSmile. I can smile better now!' - Art H.
'Did not increase my teeth sensitivity. I need my teeth pearly white and hope this will help get me there.' - Winnie D.
'After two weeks I see that my teeth are now a couple of shades whiter' - Therese B.
'Never heard of foam that 'whitens', but it's working well so far' - Rebecca V.
Bottom Line
NewSmile's teeth whitening foam is an excellent option for those looking for a fast, affordable solution to brighten their smile. It takes just minutes per day to use, contains anti-sensitivity and enamel-safe ingredients, and generally starts delivering results in as little as three days. Plus, it's a much simpler option than many of the other teeth whitening kits on the market.