In a Nutshell
AuraGlow claims to help people to whiten their teeth with just 30 minutes of use per day for 7-14 days. It uses a gel-LED light combination, along with a comfort fit mouthpiece to make application easy. Prices are very competitive, the company offers an impressive 30-day money-back guarantee, and most customer reviews suggest that its kits are excellent
pros
Fast results
30-day money-back guarantee
Ongoing gel subscription available
cons
Customer support options are limited
Mouthpiece to light fitting can be weak
Auraglow Visit Site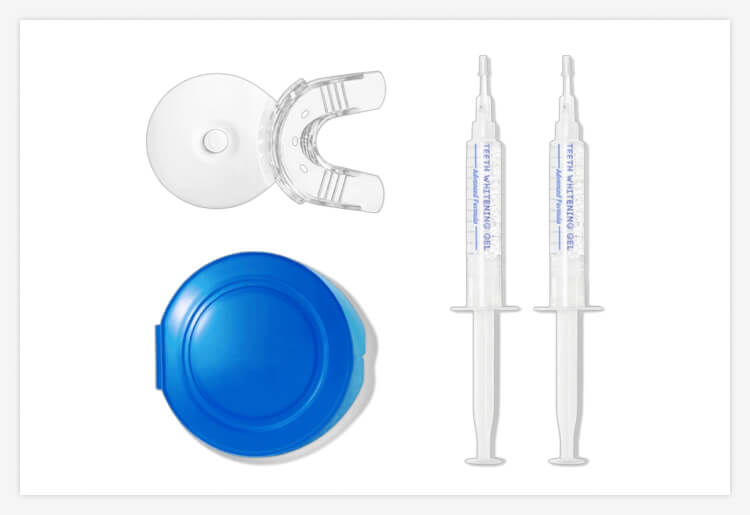 AuraGlow at a Glance
Starting price: $59.99
Treatment duration: 10-30 minutes per day for 7-14 days
Estimated length of results: 1-3 months
LED technology: Yes
Money back guaranteee: Yes
Best For
AuraGlow provides a selection of tooth whitening products targeted at those with yellowing or stained teeth. It uses powerful whitening gel in combination with a LED light source, enabling you to remove almost any type of discoloration.
Smoking

Coffee

Wine

Soda

General yellowing
How Does it Work?
Begin by ordering the relevant products from the AuraGlow website. Along with a complete teeth whitening kit, you can also buy gels, LED lights, and other products individually.
For best results, though, you will need to order the complete teeth whitening kit, which contains enough whitening gel for 20 days, a comfort fit tray, and an LED light. Treatment is completed for up to 30 minutes per day for 7-14 days.
Begin by applying the whitening gel to the mouth tray, ensuring full coverage to prevent uneven whitening. Attach the light to the front of the tray, and insert it into your mouth to hold the gel in place.
Although the recommended usage time is 30 minutes, you will likely notice results with as little as 10 minutes per day. Full instructions are included with every product, but you shouldn't have any problems here.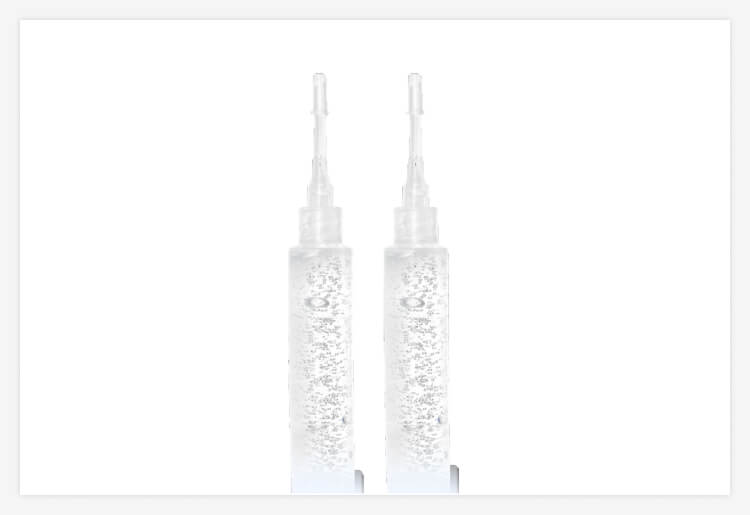 What Sets AuraGlow Apart?
One of the most notable things about AuraGlow is the speed it works at. The company website claims that you will see best results after 7 days, but many reviews claim to see noticeable whitening within just 3 days.
It's also a great option for those with sensitive teeth and gums. According to the company FAQs, people rarely have trouble with AuraGlow's products. And third-party customer reviews support this, with many people claiming that it's one of the only products that doesn't cause them oral discomfort.
How Much Does AuraGlow Cost?
AuraGlow offers a complete teeth whitening kit for $59.99. This includes everything you will need to begin the whitening process. It also comes with free shipping within the United States and a 30-day money-back guarantee. Replacement gels start from $29.99 per 30 treatments, although a 25% discount is available if you subscribe to regular deliveries.
What You Get
The complete teeth whitening kit includes enough whitening gel for 20 treatments, a comfort fit mouthpiece, and an attachable LED light source. Batteries are included with the LED light, and replacement products are available in the AuraGlow online store. All products come with a 1-year limited warranty, which covers both defects and items that are broken or damaged when delivered.
Guarantee
AuraGlow offers a full 30-day money-back guarantee. If you're not happy with the results after your whitening experience, simply reach out to the customer service team within the first 30 days for a full refund.
Customer Service
Support is a little limited, with phone and live chat contact options notable absent. The only way to speak with the AuraGlow team is via the online contact form, and you will usually see a reply within 12 hours. Fortunately, full product instructions are included with every purchase, and common information can be found on the FAQ page.
Auraglow Visit Site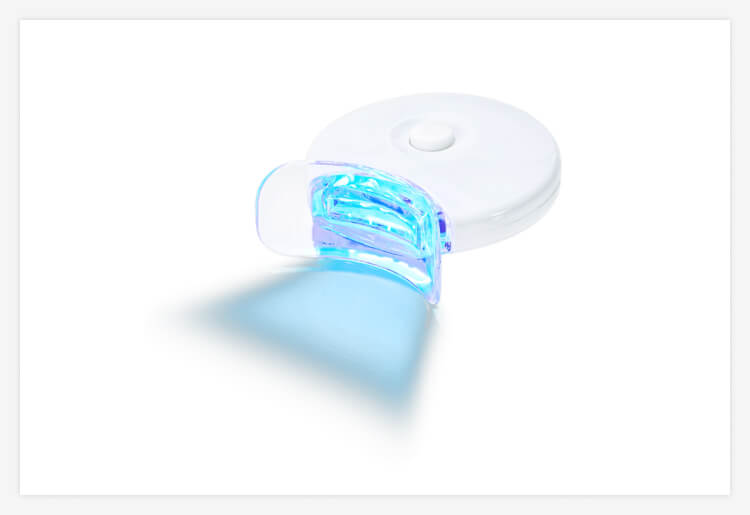 Testimonials
'I've been using this for about six months now and not only have I seen a huge difference in my tooth color, other people have complimented me as well! Highly recommend.' - Alanna
'Was pretty skeptical about this product (as I am with everything) but wow I have only been using for four days and can already tell a difference! I had mild stains, but really just wanted my teeth to pop and it's already doing just that! can't wait to see day 10 results.' - Jordyn V.
'Bought this a week ago, have used it every day. My teeth are literally 100% whiter! Took care of coffee stains overnight. I've tried white strips etc with no notable results. This is worth every penny, I highly recommend! I'm so happy!!' - Kim
Bottom Line
All things considered, AuraGlow offers competitively priced teeth whitening solutions suited to most types of staining. With results expected in as little as 7 days and treatment taking as little as 10 minutes per day, there's little not to like here. Additionally, replacement gels and lights are available via the company website, and all purchases are covered by a 1-year warranty and a 30-day money-back guarantee.