As studies have shown communication with those who have passed away is possible, it's not surprising that more people are seeking mediumship services on popular psychic platforms. Whether you're skeptical, curious, or already just can't get enough of psychic knowledge, these 10 psychic and medium shows are sure to capture your attention.
You may also find these articles interesting:
1. The Long Island Medium
The Long Island Medium stars Theresa Caputo, who is known for walking right up to strangers to pass along messages from departed loved ones. From the grocery store to restaurants, Caputo is attuned to the spiritual realm and in service to bridging the realms of the living and deceased. The spontaneity of her approach leads to candid responses of those who are on the receiving end of the information she is sharing.
Caputo has become one of the most well-known reality TV psychics. Due to the popularity of this show, TLC produced 14 seasons between 2011 and 2019. The high-energy and unconventional approach of Caputo makes this show top-notch entertainment.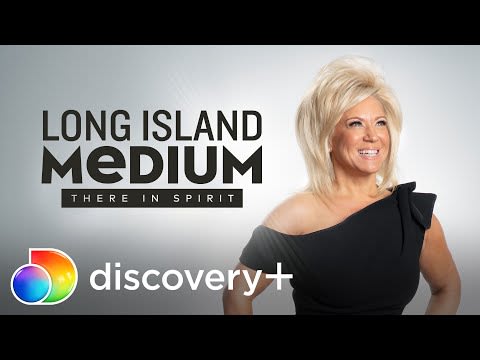 Credit: discovery+ | TLC
Want to Experience a Psychic Reading for Yourself? Try One of Our Top Psychic Reading Sites
2. Hollywood Medium with Tyler Henry
Hollywood Medium with Tyler Henry chronicles the readings of clairvoyant medium Tyler Henry Koelewyn, who discovered his intuitive gifts at age 10. He started filming this TV series in 2016, when he was only 19 years old. Tyler Henry's popularity grew after he appeared on Keeping Up with the Kardashians to do a mediumship reading for the sisters. E! offered Tyler Henry the opportunity to do his own show. It was a hit from the get-go, and ended up running for 4 seasons until 2019.
The show documents Tyler Henry doing readings for A-List celebrities, such as Carmen Electra, Chad Michael Murray, Megan Fox, Bobby Brown, Kristin Cavallari, and many more. What's unique about this show is the glimpse it offers into celebrities' personal lives as they open up about their deceased loved ones.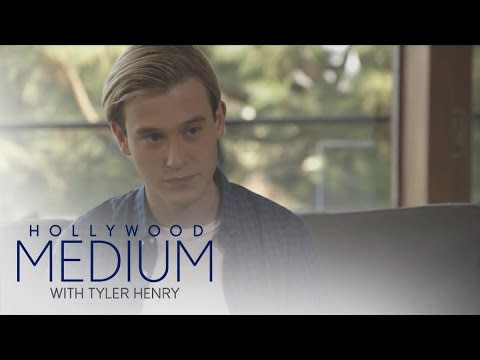 Credit: E! Entertainment
3. Seatbelt Psychic
Riffing off popular shows such as Cash Cab and Carpool Karaoke, Seatbelt Psychic features medium Thomas John picking up strangers and relaying messages from departed loved ones. John's goal is to touch the lives of as many people as possible, trusting he'll cross paths with the people he's meant to meet, so this on-the-move show is perfect for his mission.
Unfortunately, it only aired one season in 2018 on Lifetime before being canceled. However, the unscripted nature of the show has gone a long way in convincing skeptics and nonbelievers of the validity of mediumship messages. John's personal messages are often exactly what his passengers needed to hear to gain clarity and release. If you're curious whether a loved one on the other side might have something to say to you, the personal face-to-face mediumship readings on Keen are a great way to find out.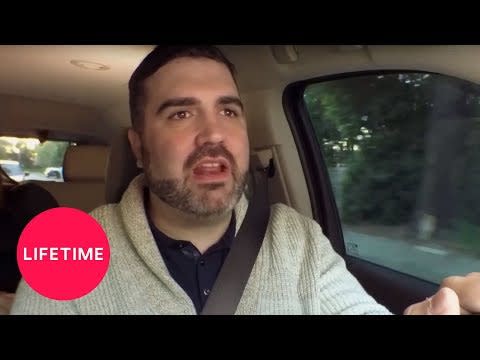 Credit: Lifetime
4. Psychic Kids: Children of the Paranormal
Children tend to have a stronger connection to the other side, hence imaginary friends and seeing things in the closet adults can't. Psychic Kids: Children of the Paranormal explores the unique abilities of children with reported psychic ability and connects them with adult psychic mediums to help cultivate their gifts.
This show ran on A&E for three seasons from 2008 to 2010 and then had a reboot season in 2019. What sets this show apart from others is the special focus on psychically gifted children. Plus, all hosts of the show, Chip Coffey, Chris Flemming, and Kim Russo, are well-known in the paranormal scene. The fourth host, Edy Nathan is a licensed therapist, who ensures the children are integrating and processing their experiences in a healthy way. For anyone who's ever had to comfort a child who thinks they've seen something in the dark, this is a great show to learn from.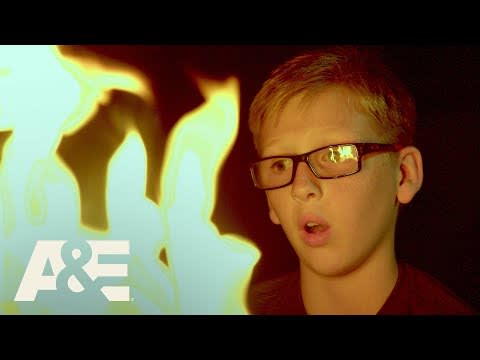 Credit: A&E
5. Pet Psychic
Pets quickly become valued family members, and their passing is often just as painful. The Pet Psychic features medium Sonya Fitzpatrick telepathically communicating with animals. From cats and dogs to horses and birds, Fitzpatrick uses her special gift to share messages with pet owners.
This show ran for three seasons from 2002 to 2004 on Animal Planet. What was unique about this show is that she's not only communicating with deceased pets but also speaking with living animals to help them with emotional trauma and behavioral problems. If this sounds interesting, consider a reading with an expert pet psychic about your own beloved animal.
Interested in contacting a pet psychic?Keen has a whole category of pet psychics to communicate with your beloved pet, among many other types of psychics and mediums

Visit Site
6. America's Psychic Challenge
America's Psychic Challenge is a game show in which four contestants compete to see who is America's top psychic. In this exciting show, contestants must go through a series of tests to prove their psychic abilities. One challenge is finding a man hidden in the trunk of one car out of 50, while another requires them to correctly match five brides and five grooms.
Lifetime only produced one season of this show back in 2007, but there's also Britain's Psychic Challenge to watch if you like this one. This show is fun and a good start for nonbelievers to see the feats psychics are capable of. If you're interested in doing your own comparison, you can see the top medium services side by side.
7. Rescue Medium
Rescue Medium showcases international psychics Jackie Dennison and Christine Hamlett in seasons 1 through 3 and Alison Wynne-Ryder in seasons 4 through 7 as they help to guide lost spirits to the next realm. In the show, the psychics make house calls to ask spirits to leave haunted locations. Plenty of paranormal encounters occur throughout the seasons, including possessions, poltergeists, and ghosts that need to be dealt with.
This show aired on Canada's W Network from 2006 to 2011, but different seasons have also aired on WE: Women's Entertainment Network in the United States and Discovery Channel and CBS in the U.K. For those who want to see psychics handle a spooky paranormal activity, Rescue Medium gives an up-close look at real-life ghostbusting.
8. Psychic Investigators
When cases get cold, sometimes it requires psychic investigation to solve the mystery. Psychic Investigators is a true-crime series in which psychics help to find missing clues, discover new leads, and figure out what really happened at the scene of the crime. Like many other popular true-crime shows, Psychic Investigators draws viewers in with dramatic reconstruction, intriguing crime details, and interviews with key characters.
This series aired on the True Crime Network from 2006 to 2008. From solving cold case murders from 30 years earlier to locating missing persons, this is the ultimate psychic show to satisfy the detective within.
9. Ghost Whisperer
Ghost Whisperer, starring Jennifer Love Hewitt, is a supernatural television series about Melinda Gordon, who can speak with earthbound spirits. These spirits need Gordon's help in order to move on, and she must use her mediumship abilities to relay important information to the living. However, the messages she receives are often confusing, so she must piece together the clues to understand the spirits' needs.
The five seasons of this show were aired on CBS from 2006 through 2010. Although it's a fictional series, Ghost Whisperer does a great job depicting the struggles of mediumship, such as having to decipher unclear communication and carrying the emotional responsibility of imparting significant messages. Love Hewitt does a wonderful job in this role, portraying what it's like to be a medium with psychic abilities. The show depicts how it can feel more like a curse than a blessing at times to have such unusual gifts.
10. Medium
Medium is a paranormal drama about the character Allison DuBois, played by Patricia Arquette, who can speak with the deceased, foresee the future, and witness past events in her dreams. When interning as an assistant for a Phoenix District Attorney, DuBois has a dream about a murder, which leads to the successful solving of the case. The seven seasons are centered on DuBois using her psychic gifts to solve cases, convincing nonbelievers of her gift, and living her life as a wife and mother of three.
The show had 7 seasons between 2005 and 2011 - the first 5 on NBC, and the rest on CBS. Even though this is a fictional show, it has a fantastic plotline that gives viewers a glimpse into the life of a psychic. DuBois is a relatable character, and it's rewarding to follow along with her psychic journey.
Exploring the Psychic World
From providing guidance in the time of loss or crisis to solving cold-case crimes, these shows demonstrate there's such a wide range of services that psychics can provide. If you're interested in speaking with a psychic yourself, check out this list comparing the top ten psychic service platforms. The comparisons will assist you in connecting with the perfect psychic for you.
Gain more insight on your lifeCalifornia Psychics offers a variety of online psychic readings such as tarot, love, astrology, and dream analysis that can help you learn about yourself

Visit Site