A psychic medium can communicate with spirits through various psychic abilities such as telepathy, clairvoyance, clairaudience, astral projection, remote viewing, automatic writing, and so on. This can include reaching out to the soul of a living or dead person or simply speaking with spiritual guides to receive the messages and information asked of them during a psychic reading.
Here are the top 10 famous psychic mediums today.
1. Tyler Henry: Hollywood Medium with his own Netflix series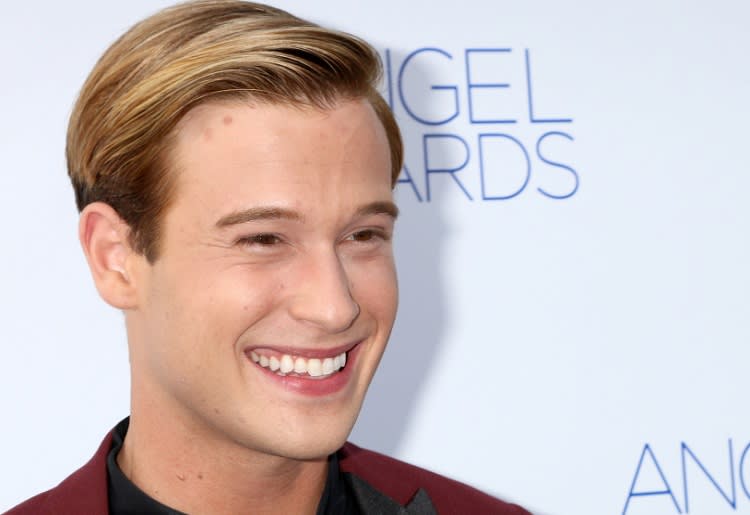 Hollywood Medium star, Tyler Henry, showcases his extraordinary psychic abilities in his latest Netflix series, Life after Death. With his unique talent, Tyler helps individuals connect with their loved ones who have passed away, delivering messages that offer closure, healing, and comfort. But what sets Tyler apart is his ability to uncover hidden family secrets and shocking revelations, as he digs deep into his clients' past and present.
The show also delves into Tyler's own family history, revealing that the woman he thought was his grandmother is actually a convicted murderer. Through it all, Tyler remains a beacon of comfort and hope as he guides people on their journey towards closure and understanding.
Need to contact someone special?A psychic medium on Keen might help you get in touch with a loved one who passed away

Consult a Medium
2. Sheila Jones: Trance Medium and Animal Rights Campaigner
Sheila Jones, a respected trance medium, animal rights activist, and spiritual teacher, left a profound mark on many before passing away at 90. Throughout her career, her chauffeur John Mainwood witnessed over 250 documented trances, a testament to Sheila's remarkable abilities. She communicated with the help of her four spirit guides, one of which dates back to the time of Jesus himself.
Sheila's unique gift allowed her to communicate with animals, giving her the ability to diagnose imbalances and diseases in pets. She shared her insights with local vets in hopes to help heal animals. Her passion for animal rights extended beyond her gift, rescuing numerous creatures in need throughout her life.
3. David Patrick Young: Internationally Acclaimed Medium
The late David Young was a gifted international psychic medium whose abilities left a lasting impression on those he encountered. Actress Anna Karen attested to his accuracy, claiming that he revealed details about her father's passing that could only have been known through supernatural means.
Unfortunately, David's life ended during a reading, but his legacy as a highly accurate and insightful psychic medium lives on. He had a remarkable gift for delivering spot-on personal information to strangers, a testament to his incredible abilities.
4. June Field: World's Greatest Medium and Celebrity Psychic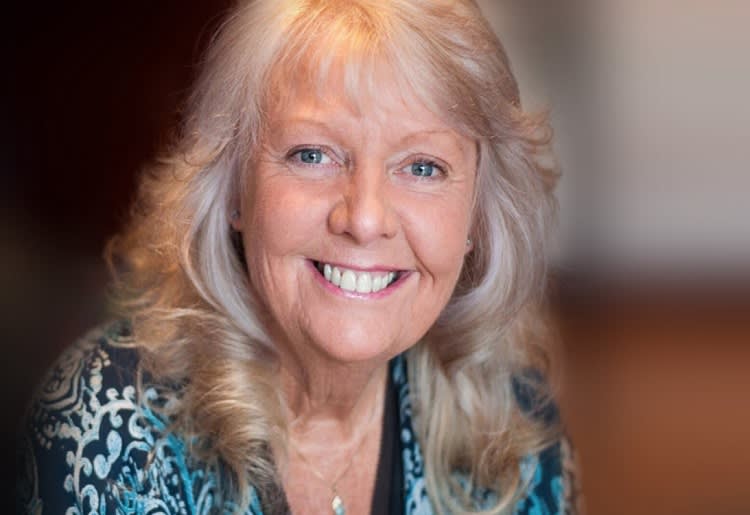 June Field holds the title of the world's greatest medium. With a gift for communicating with spirits, June has toured the globe, touching the hearts and souls of people everywhere. From a young age, June was aware that she was different and could see spirits, a gift that has been with her for most of her life.
Her mentors, Jenny Brown and Glyn Edwards, took her under their wing to help her fine-tune her gifts in spiritual communication, allowing her to touch people's hearts worldwide.

Purple Garden Visit Site
5. Mary Lawton Johnson: Accomplished Remote Viewing Psychic
Gifted remote viewing psychic, Mary Lawton Johnson made headlines when she located the body of missing man Alex Holland. Alex, a 27-year-old, was found face-down in a pool of water, but it was Mary's abilities that led authorities to the discovery. Before Alex was found, Mary connected with his spirit on a street corner, later having visions of him lying face down in water.
With her remarkable gift, she provided crucial information to the police, directing them to the location where Alex's body was eventually discovered. Mary's insights and contributions have brought closure and peace to many families and demonstrate the power of psychic abilities in helping others.
6. Jenny Docherty: Uplifting Celebrity Psychic Medium
Jenny Docherty's uplifting and joyful personality has garnered attention from top publications like Women's Weekly and Fate and Fortune Magazine. One reader, Val Harber, recently shared her experience with Jenny in the April 2022 issue of Psychic News.
During an Angel in Blue workshop, Jenny connected with Val's deceased loved one, bringing her immeasurable joy and peace. Since that powerful encounter, Jenny has become a regular psychic medium for Angel in Blue, continuing to touch the lives of countless individuals with her remarkable gift.
7. Glyn Edwards: Renowned Psychic and Spiritual Sciences Teacher
Glynn Edwards was a highly esteemed psychic medium and spiritual sciences teacher in the UK, with over 35 years of experience helping individuals on their spiritual journey. Though he passed away in early 2019, his legacy lives on through the biography written about him and his remarkable life's work.
Glynn is perhaps best known for co-authoring The Spirit World in Plain English with yogi Santoshan, a book on psychic and spiritual development that has become a classic in the field. He was also the author of other popular books, including Realms of Wondrous Gifts and The Potential of Mediumship. Glynn's expertise and passion for spiritual development were shared through a variety of workshops focused on self-empowerment, motivation, and more.
8. Craig Hamilton-Parker: Spiritual Medium with Unconventional Beliefs
Craig Hamilton-Parker, along with his wife Jane, is a renowned medium and spiritual teacher who considers himself part of a universal religion. His unconventional spiritual beliefs have garnered attention and popularity among those seeking a different perspective. Craig's recent book, Be Happy, was inspired by his trip to India, where he met yogis with paranormal gifts.
His open-mindedness and desire to seek out different spiritual paths have set him apart from the rest, making him a student for life. Craig believes in the interconnectedness of all things and understands that his approach to spirituality may contradict traditional teachings. It is this unique perspective that has allowed him to touch the lives of countless individuals seeking a deeper understanding of themselves and the world around them.

Psychic Source Visit Site
9. Gale St. John: Expert Psychic in Crime and Missing People Cases
Gale St. John is a renowned psychic, teacher, and published author with a remarkable talent for solving crimes and locating missing individuals. Since childhood, she has honed her psychic abilities, becoming a teacher of psychic development classes for over 35 years.
Gale is the author of Missing and Presumed Dead, a book that sheds light on her psychic work in crime-solving and missing people cases. Gale starred in the popular medium TV show, Psychic Investigators, where she used her psychic visions and techniques to help law enforcement uncover missing people and solve murders.
10. David James: Experienced Clairvoyant and Master of Tarot
David James is a highly experienced clairvoyant, master of tarot, runes, and Oghman, with over 38,000 reviews on the online psychic platform Kasamba. He holds a 2nd degree in Alexandrian witchcraft and is a member of BAPS, a spiritual volunteer organization.
David is known for his honesty, straightforwardness, and accurate psychic readings that help people understand their path. With over 25 years of experience, he has built a reputation as a trusted psychic advisor who delivers insights with clarity and precision.
Honoring Those Who Passed
Psychic mediums know it is important to honor those who have passed because they understand that there is no such thing as death. They share their authentic psychic abilities with people across the globe and fulfill their expectations in a psychic reading.
Find an online medium on psychic platforms such as California Psychics and Keen to connect with your deceased loved ones and ask them any questions you may have.