The Centers for Disease Control and Prevention reports that one in four seniors experience falls yearly in the US. In such emergencies, having a reliable medical alert system can provide peace of mind and ensure prompt assistance when needed. The most crucial step to complete safety is selecting the right system.
To make an informed decision, you need to understand how these alert systems work. In this post, we'll explore various features and types of medical alert systems to help you choose the one that best suits your lifestyle and needs.
» Get emergency assistance for seniors through ADT Health.
Finding the Right System: 5 Essential Features to Look For
When choosing the right help button for you or your loved one, you'll first need to decide between an in-home alert system or a mobile monitoring system.
In-home alert systems have a base station and a wearable device with an emergency button.
Mobile devices are connected to a cellular system to ensure safety on the go.
Once you make your choice, consider the following useful medical alert system features.
» Check out our top picks for the best medical alert buttons for active seniors.
1. Monitoring Features
Your medical alert system can either be monitored or unmonitored. Activating the emergency button works the same for both types.
Monitored systems alert professional services and are available around the clock.
Unmonitored systems connect you to a designated and trusted friend or family member who can then contact the appropriate services.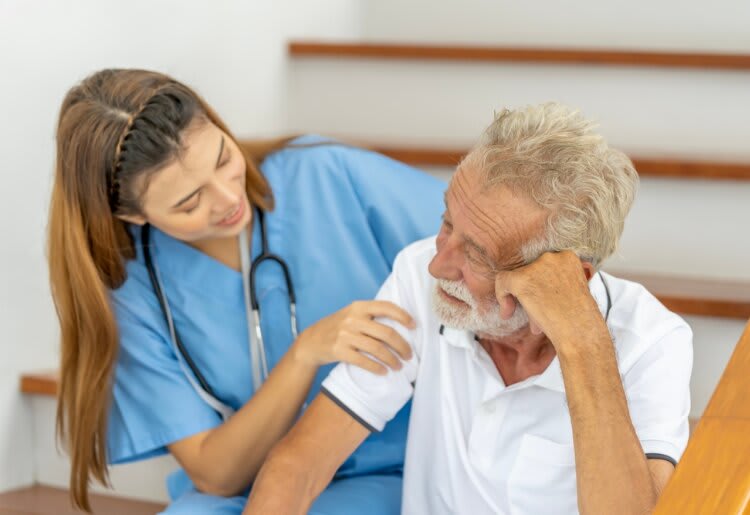 2. In-Home Range
If you opt for an in-home alert system, looking into its range lets you know how far you can be from the home base unit and can activate the alert button.
The in-home range feature varies from system to system, but most companies cover distances between 600 and 1,400 feet.
3. Two-Way Communication
When you have a two-way communication device, your wearable button and the home unit will be equipped with a speaker and a microphone.
This way, you can inform your call center staff or designated caregiver of your emergency. They can then talk back to you and let you know help is coming.
4. GPS Tracking
Several wearable devices have GPS-tracking built into the system to ensure medical services can precisely locate you when you activate the emergency button.
Moreover, this feature also helps track down seniors with dementia who might get lost after leaving home.
5. Fall Detection
While all medical alert systems let you push the emergency button if you experience a fall, the automatic fall detection feature goes one step further. Fall detection systems use advanced motion-sensing technology that identifies rapid vertical-to-horizontal changes in your position and sends out emergency signals.
If this is the feature you need, UnaliWear offers the Kanega Watch, one of the only medical alert watches with auto fall detection.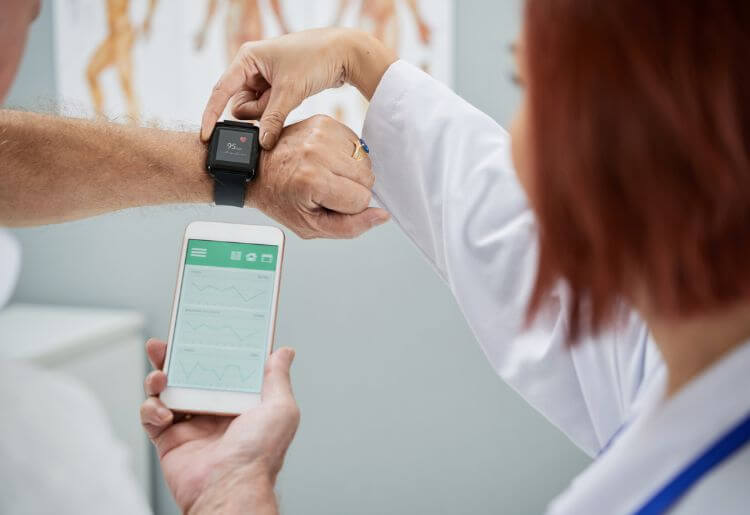 Choose the Right Medical Alert System for You
Pick Between In-Home or Mobile
The type of device you want will depend on your lifestyle. While a mobile unit is ideal if you spend a lot of time outside, you might prefer an in-home device if you mostly stay inside and only go out with friends or family members.
Select Your Monitoring System
Your medical alert system's monitoring features should also align with your routine.
For example, a monitored system can give you peace of mind if you live alone and far from family. But if you prefer the comfort and familiarity of friends in an emergency, an unmonitored system could be better.
Find a Comfortable Device to Wear
You should choose the most comfortable wearable device, be it a necklace, bracelet, watch, or belt clip.
Whatever your choice may be, bear in mind that it should fit seamlessly into your everyday wear and not get in the way of your day-to-day activities.
Do Your Research
Not all medical alert system companies are equal. Make sure to research before making your purchase by checking out the following:
The type of company services
Return policies
Customer reviews
Finding the best medical alert system for you may take time and patience, but finding the right match will be worth it.
Pick a Subscription Plan
As different medical alert systems come with various payment options, you should choose the one that aligns with your budget. Usually, you'll get a better deal if you pay annually rather than on a month-to-month or quarterly basis.
You should also keep an eye out for discounts and free shipping when doing your research. Sometimes, companies like Medical Guardian offer steep discounts, which can save you money.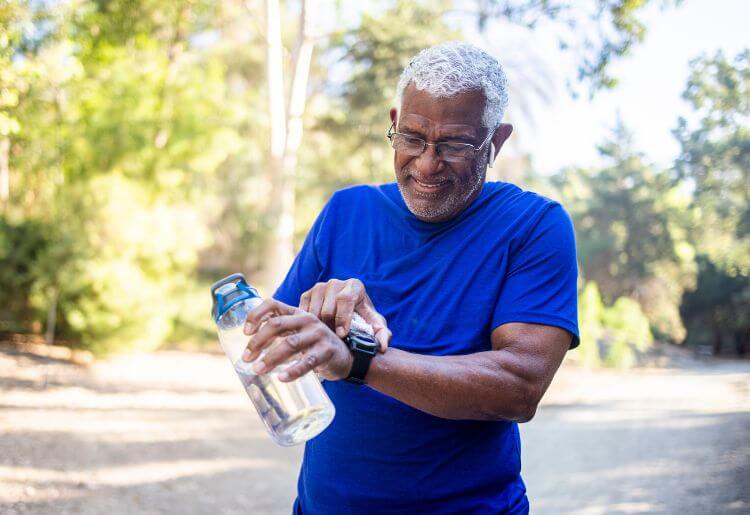 Ensure Your Peace of Mind
Using a medical alert system has been shown to reduce anxiety about falling in seniors and is helpful in most emergencies you might find yourself in.
Whether you choose a medical alert system for your home or one you can use while out and about, you'll feel at ease knowing help will be there when you need it. And if you choose the device's specific features according to your lifestyle and preferences, you'll undoubtedly enjoy wearing it.
» For extra safety, wear a medical alert device for allergies.