ADT Health Visit Site
Overview
How ADT Medical Alert Works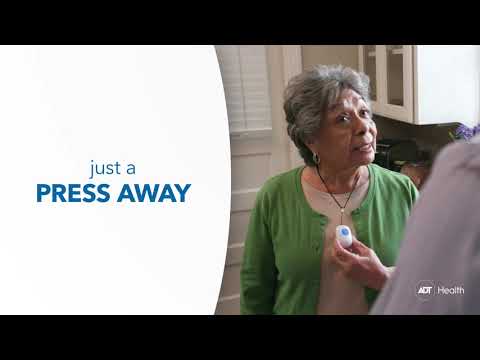 Monitoring Services
ADT Medical Alerts offers a fast and smart response at the push of a button. From either the base unit or a pendant, pressing the help button will immediately alert a senior-sensitive trained expert in-house at ADT to help you directly. If you are on the phone, your call will be bypassed so you never have to wait for assistance. The expert can then assess your situation, contact and dispatch emergency services to your home or mobile location and even keep your family up to date with the situation as needed.
ADT offers temperature monitoring services to make sure that the resident is notified if the temperature moved out of the normal range. You can test the unit yourself, and ADT recommends you do this monthly to make sure it is working correctly.
Product Features
ADT Medical Alerts work up to 600 feet from the base unit, which means you should be fine to move freely around your home and garden. If you would like protection and security on the move, ADT offers an On-The-Go solution which may suit more active needs, and comes with a GPS locator so the right help can always find you.
Remember, you cannot speak through the help button on the pendant or bracelet when at home, only through the base unit itself. The unit is portable so you can take it with you on vacation or anywhere else, if you need.
Fall detection can be purchased separately, for a small additional monthly fee. In under a minute, ADT staff can recognise a fall and get in touch directly, dispatching emergency services if necessary and getting in touch with loved ones, 24/7/365.
Installation Process
All of your equipment will be shipped at no additional cost, complete with instructions so that you or a loved one can get your system set up quickly and efficiently. There are user manuals online to download as well as a setup phone line if you need any help whatsoever. The On-The-Go mobile solution has no additional elements in order to run smoothly. It runs wirelessly, and therefore does not need a phone line. It has built-in GPS so that your location is always clear to monitors. The Medical Alert Plus system also works wirelessly, without the need for a landline phone.
The Basic option will run off your landline, so you will need a POTS installed if you want to opt for this cheaper choice. However, if your power goes out at any time, the system will work off a battery installed in the unit, so you don't have to worry about outages.
ADT Health Support & Customer Service
ADT has a number of ways to get in touch, both before you sign up and once you're using a medical alert system. The help center allows you to browse hundreds of FAQs about ADT systems and services, including video tutorials and step-by-step instructions for setup and features. Your medical alert is shipped to you along with instructions, and there is a toll free number to call if you need any setup assistance. You can download the system manuals or user guides to help you or a loved one get started in no time. ADT also has mobile apps for both iPhone and Android. From the website you can access live chat, phone numbers and email support, as well as live tweeting help from @askADT.
ADT Health Medical Alert Services Pricing
ADT Medical Alert Plus System
On-The-Go Emergency Response System
There are three options available, at three monthly costs. The On-The-Go system is the most expensive at $39.99 per month, with fall detection available for an extra cost. You can choose between Medical Alert Basic for $29.99 per month or Plus for $37.99 per month. The main difference between the two is whether you will need a landline.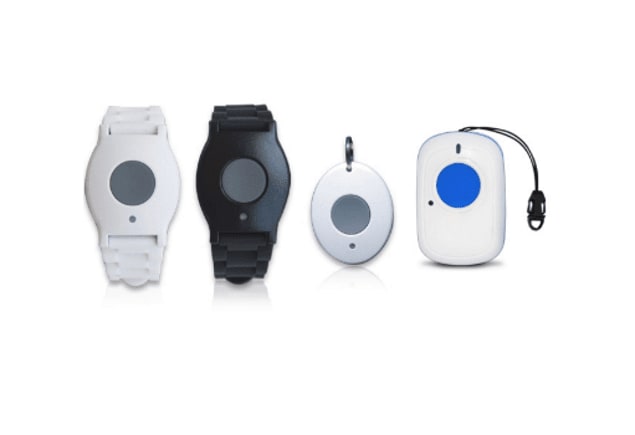 ADT Health Visit Site
The Bottom Line
ADT Medical Alert monitoring services are proving to be just as dependable as the company's home security solution, with reliable at-home and on-the-go devices for active seniors looking to maintain this lifestyle. ADT provides added security and peace of mind for you and your loved ones.