If you've been entrusted with putting together an Independence Day barbeque, you may be wondering where to begin. After all, it's not just about throwing a burger on the grill—there are pasta salads, side dishes, and desserts to consider, never mind drinks and decorations!
You'll also want to decide whether to cook everything from scratch yourself, or enlist the help of a friend or meal delivery kit.
Never fear, because in this guide, we'll share our top 4th of July BBQ ideas so you can host a party your friends and family will remember.
1. Know Your Grilling Techniques
Grilling is synonymous with the 4th of July, so it's important to know some basic grilling techniques before the big day. Here are some things to keep in mind.
Prep Beforehand
Preparing your grilling area in advance will make a world of a difference in terms of time management and your overall enjoyment of the cookout.
Have all of your meat ready to go on the grill when your guests arrive, and prep the toppings beforehand so your guests can easily grab and go. Ideally, you should let the meat sit out for about 30 minutes so you're not placing it on the grill when it's cold.
Also, remember to preheat the grill for 10 to 15 minutes so that the temperature under the lid reaches about 500°F.
Start With a Clean Grill
It's important to start with a clean grill. Don't let the salmon skin from last night leave a fishy taste on your grilled chicken. Grab a sturdy metal brush and give the grates a good scrub down—it's best to do this when your grill is still hot.
Take a Step Back
When grilling for a large group of people, it can be tempting to hover over the grill to make sure nothing burns. However, if you're constantly flipping and checking temperatures, it's going to affect the quality of your cookout.
Try to keep the grill lid down to speed up the cooking time and stop the meat from overdrying. This also helps trap the smokiness to give the meat a stronger flavor.
Also, avoid flipping the meat constantly. The fewer flips, the better, and one is ideal for most meats. If the meat is stuck to the grill, let it cook more to help it unstick. You should also avoid squeezing or flattening the meats, as this will remove all of the juices.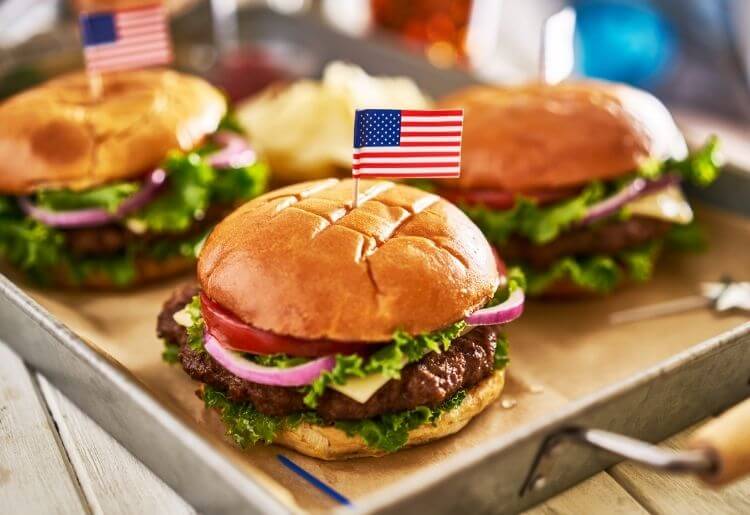 2. Order Meats and Proteins from a Meal Delivery Service
Meats and proteins are crucial to a great 4th of July barbeque, so be sure you have a good plan for getting everything you need.
Grocery stores are often low on quality meats around the 4th of July, as everyone else is stocking up. To avoid missing out on essentials, consider buying a few days in advance and freezing the meats if necessary.
Or, to make things much simpler, you could order your meats and other proteins from a meal delivery service. The great thing about ordering from a meal delivery service is that you can hand select the exact portions you'll need, and you can even order side dishes and desserts. Plus, many of these meal delivery services come with cooking instructions, making them a great option for those who are new to grilling.
3. Make Your Side Dishes Stand Out
While meat is usually the star of the show, making your side dishes stand out will create an epic 4th of July barbecue. Vegetarian side dishes are especially important if you have some non-meat eaters attending the party. We suggest making a few traditional staples, such as pasta salad, potato salad, and corn on the cob. Some other great side dishes for your menu include:
Grilled peaches

Strawberry goat cheese salad

Watermelon feta flag salad

Grilled mushroom kabobs

Red, white, and blue potato salad

Grilled vegetable platter

Deviled eggs

Creamy coleslaw

Nutty broccoli slaw

Slow cooker barbecue baked beans

Orzo vegetable salad
Also, don't forget the toppings for your hot dogs and burgers! Grilled pineapple, jalapenos, aioli, and caramelized onions all make great toppings. And remember, you can order delicious side dishes from a meal kit delivery service like Hello Fresh to save some prep time!
4. Whip Up Some Delicious Desserts
Hopefully, your guests will still have room for dessert after loading up on burgers and side salads! Of course, there's nothing more classic than a 4th of July flag cake with blueberries and strawberries sprinkled on top.
Other desserts that are easy to turn red, white, and blue include M&M cookies, Rice Krispie bars, popsicles, and cupcakes. If you have a fire pit in your backyard, setting up a s'mores station is also a great idea, as this makes it easy for guests to assemble their own desserts when they please.
You can also order desserts from Home Chef if you're looking for some assistance with baking.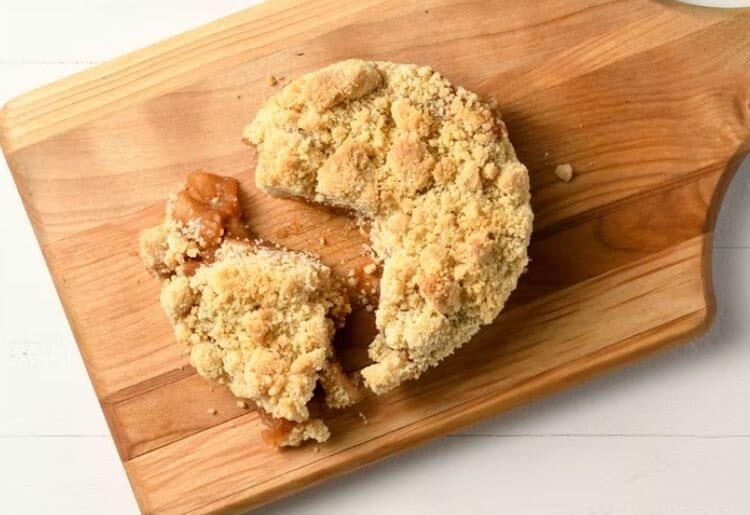 5. Invite Early and Enlist Help
People often make their Fourth of July plans well in advance, so make sure you get those invites out fast! We suggest sending out e-vites with instructions to RSVP by a certain date so you know exactly how many people to prep food for.
And don't be afraid to get help for the big day. Often, when people are invited to a Fourth of July barbecue, the first thing they ask is, "What should I bring?" If most of your guests are keen to help, try to do some coordination so you don't end up with 20 potato salads!
You can create a list of things to bring (this can include non-food items, such as paper plates and cups) and allow guests to sign up for specific items.
6. Keep Your Guests Comfortable
If you're lucky, your 4th of July barbecue will be hot and sunny. But no matter the weather, you want to make sure your guests are comfortable for a long day and night of celebrations.
To keep your guests comfortable, set up a supplies station that includes sunscreen, bug spray, chapstick, fans, and blankets for when it gets chilly. Also, be sure to have plenty of water on hand so your guests can stay hydrated throughout the day.
If you don't have enough patio furniture, get some folding lawn chairs or take out indoor seating so everyone has a place to sit when it comes time for the fireworks. You can use a note-taking app to help you remember all the supplies you need.
7. Set the Mood
Hosting the perfect 4th of July barbecue is all about setting the right atmosphere. Seating is crucial for a successful barbecue party as it allows your guests to socialize and eat comfortably.
You can line up a long table with chairs to create an open dining setup, or you can create more intimate spaces by placing a few seats around smaller surfaces. We also suggest setting up some hanging lights and lanterns to create a cozy and comfortable atmosphere when night falls.
Of course, don't forget about the Fourth of July decorations. You can hang up mini American flags and other red, white, and blue decorations throughout your backyard.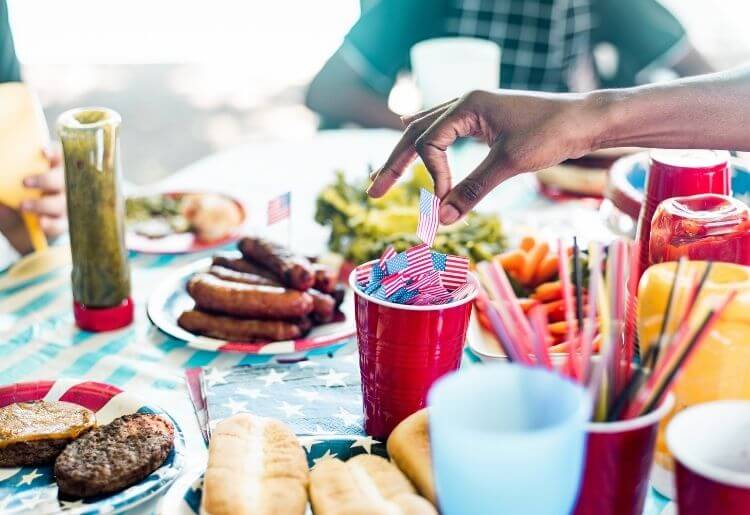 8. Don't Forget About the Entertainment
You want to make sure there's more to do at your Fourth of July barbecue than just eating. To keep your guests entertained throughout the day, set up a yard games station. Some of the best backyard games include:
Giant Jenga

Twister

Cornhole

Horseshoes

Ladder toss

Ring toss

Sack races

Hula hoops
If children are attending the party, you can set up a kid's pool, sprinkler, or water balloon station. For the adults, you can have a cocktail and mocktail station, using a cocktail-recipe app to help you whip up delicious drinks. And don't forget about the music! Get a Bluetooth speaker and let guests take turns putting on their favorite playlists for everyone to enjoy.
9. Practice Firework Safety
No Fourth of July barbecue is complete without fireworks. If you're planning to set off some sparks during your party, make sure to keep safety in mind. It's also important to check the local laws to figure out what types of fireworks are permitted in your area.
Find an open outdoor space to stage the display, strap on some safety goggles, and have a connected hose nearby to handle any erratic flames. Also, remember that while fireworks are fun for people, most pets don't enjoy them. Do your pets a favor and keep them inside during the show.
And finally, remember to soak the used fireworks in water before throwing them in a metal trash can.
10. Consider the Cleanup
While the cleanup is definitely not as fun as the cookout itself, it's still something to consider before you throw your party. Doing some post-party prep will save you from a long cleanup headache.
The best thing you can do to avoid a long cleanup is to keep some trash and recycling bins on hand for guests to clean up after themselves as they go. If you don't have enough big barrel trash cans, you can improvise with some lined cardboard boxes.
Also, make sure your bathrooms are guest ready by stocking up on plenty of soap, toilet paper, and clean towels.
Conclusion
Creating the perfect Fourth of July barbecue is all about knowing how to grill, make epic desserts and side dishes, and create the right atmosphere. Don't be afraid to enlist your guests for help, and remember to send out your invites early! With the above 4th of July BBQ ideas, you can create the perfect Fourth of July barbecue that your guests will talk about for ages!