What are Website Hosting Services and Which is Right for You?
Website hosting services are basically the plot of internet land that your website storefront sits on. If you have a website, it needs to be on the web, and these hosting services are the landlords that put your site and keep it running so your customers can access and see it when they type in your URL.
There are many types of hosting services for businesses of all sorts. Some web hosting companies can do everything from building your website to marketing and selling it; while other providers only provide the space, infrastructure, technical support staff and equipment so you can build a website on your own.
Depending on your business model and size, you'll choose a hosting company based on the factors explained below. Once you understand the terminology, you can weigh features and select the service that works best for your company's needs.
What Are The Basic Types Of Hosting?
The larger or more complex a website, the more comprehensive a configuration package it's going to need. The main ones are broken down as follows:
Shared Web Hosting
Shared web hosting is the basic package that services offer. Your website sits on the same server along with many other websites, so you're sharing the server, and any other resources, such as memory or CPU. These are good for basic website needs such as email sending, file sharing, and base level e-commerce sites. Shared web host plans are the cheapest and, therefore, smartest option for smaller or startup businesses.
VPS
A virtual private server is designated for your direct purposes, more than a shared server. You still may be sharing an actual server, but the service creates a virtual server of your very own. That means all the resources are yours alone, from memory storage to processing power and beyond. This is a safer and much more reliable option that keeps your site separate from the others while still maintaining affordability.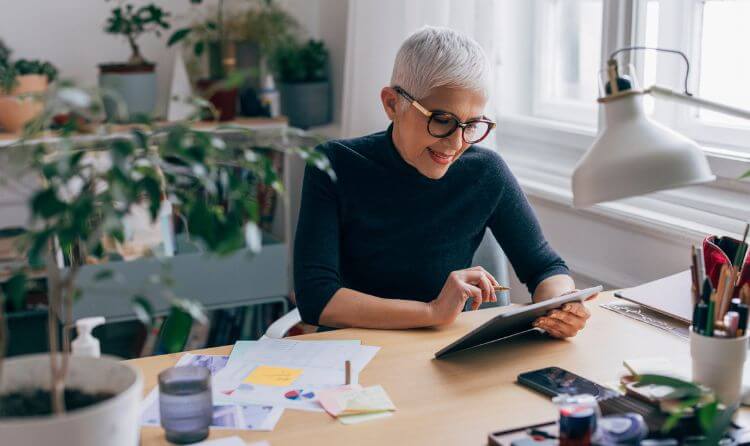 Dedicated Web Hosting
Dedicated hosting is on another level. In addition to getting your own server, dedicated hosting lets you take full control over your server. That means you have full administrative access and can set things up the way you like it. This type of hosting package comes with a royal suite of features that may not be necessary for all types of businesses.
WordPress Hosting
WordPress provides shared hosting plans that cater to a more specialized clientele. The servers themselves are optimized differently and have features that are particularly attractive to performance, such as faster load time, a WordPress installer, security features that work specifically with WordPress sites, and WordPress updates. This is useful for businesses that have websites created on WordPress.
What Is Included With a Web Hosting Service?
With a web hosting service, you'll get tools to design your site, hundreds of templates, blogging and eCommerce functions, email marketing, analytics & reporting, cloud hosting, and more. Web hosts centralize everything in