As a small business owner, a web host is essential to store your website and serve it to your visitors. Since there's no shortage of web hosting companies vying for your business, how do you choose?
In this guide, you'll find the best recommendations for small business website hosting services and a detailed look into what makes each of them an excellent choice.
The Importance of Business Web Hosting
There are hundreds of potential website hosting companies to choose from, all offering distinct features, service levels, and performance. The right hosting service is one that consistently delivers your website's pages to visitors at lightning-fast speed. This results in a great customer experience, making for a lot of repeat business.
Our Top Choices: Which Web Hosting Service Is Best for Your Business?
The Best Business Hosting Services in 2023
1. Bluehost
Comprehensive website hosting from an industry giant
Best for: Small businesses
Price per month: From $2.95
Money-back guarantee: 30-day
Uptime: 99.99% (not guaranteed)
With shared hosting, virtual private server (VPS) hosting, dedicated servers, and optimized WordPress plans, Bluehost has something to offer for businesses of all sizes. Every plan includes a free domain for a year, support for content delivery networks (CDNs), and secure sockets layer (SSL) security.
Bluehost plans include unlimited bandwidth, so no concerns about exceeding a monthly traffic limit exist. We especially liked Bluehost's 24/7 support via phone, email, live chat, and support ticket. For many small businesses, being able to get support for technical issues at any time is a big plus.
Pros
24/7 phone and live chat support

Unlimited bandwidth

High reliability
Cons
Big jump in pricing after your initial term

Basic plan is quite limited
Read full Bluehost review here

Bluehost Get Started
2. HostGator
Easy to set up business hosting at a low price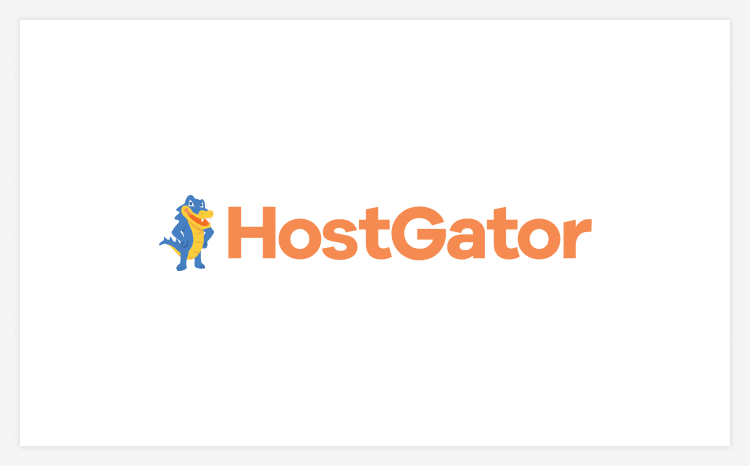 Best for: Ease of use
Price per month: From $2.75
Money-back guarantee: 45-day
Uptime: 99.9%
HostGator was founded in 2002 and now serves over 2.5 million websites. It offers shared-, VPS-, dedicated-, and cloud-hosting, all at impressively competitive prices.
HostGator does a good job of making website setup easy for those who are new to the process. It comes with its own website builder tool, Gator, which customers can use to build a website through a drag-and-drop interface. With unlimited storage and bandwidth, along with HostGator's knowledgeable and responsible technical support team, this provider comes highly recommended.
Pros
Unlimited bandwidth and storage

Super easy to use

Free SSL certificate
Cons
Average page load speeds of around 700 milliseconds (ms)

Slow to update its server software
Read full Hostinger review here

HostGator Get Started
3. Hostinger
Good performance at an outstanding price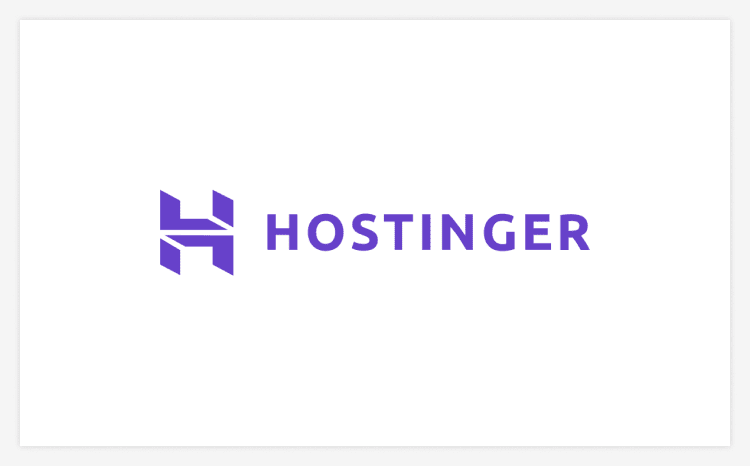 Best for: Fast-loading websites
Price per month: From $1.99
Money-back guarantee: 30-day
Uptime: 99.9%
Hostinger impresses with its rock-bottom pricing, though we recommend choosing the marginally more expensive Premium plan over the Single plan. This will add a free domain, unlimited bandwidth, and better performance to the superior services you get for just a little bit more money.
Hostinger performed well in testing, loading pages at around 350ms. Websites hosted with this service provider are rarely offline for maintenance, and customer support via live chat is fast and knowledgeable.
Hostinger also includes a useful free website builder called Zyro, making it easier to get a new business website up and running in a matter of hours - no coding experience needed.
Pros
Fast performance

Highly competitive pricing

Easy-to-use website builder
Cons
No free domain on the cheapest plan

Limited storage on entry-level plan
Read full Hostinger review here

Hostinger Get Started
4. A2 Hosting
High-speed websites with great reliability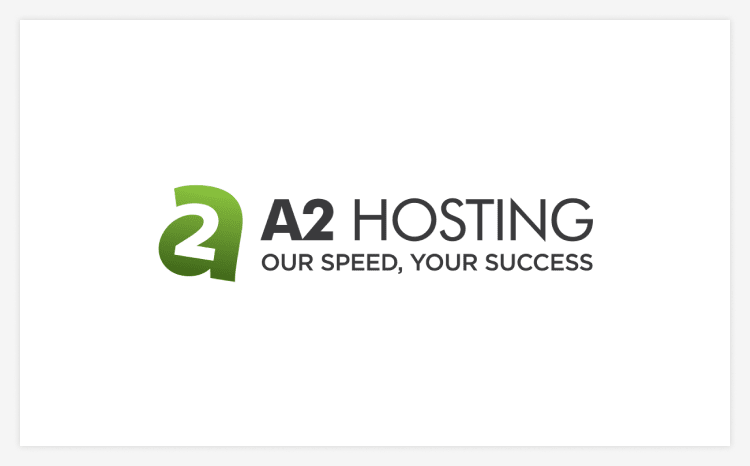 Best for: Fast websites
Price per month: From $2.99
Money-back guarantee: 30-day
Uptime: 99.9%
A2 Hosting has been delivering quality website hosting for over two decades. Its cheapest plans include unlimited bandwidth, free email accounts, optimized WordPress websites, and free site migration.
The company is one of our top performers in terms of page load speed. For customers whose main concern is site performance, it's a great choice.
Additionally, A2 Hosting supports all major content management systems, including Joomla, Drupal, and Magento, and all plans include a free SSL certificate.
Pros
Great speeds

High reliability

24/7/365 customer support
Cons
Bump in price after initial term

No free domain name
Read full A2 Hosting review here

A2 Hosting Get Started
5. DreamHost
Extensive library of installable apps and competitive monthly pricing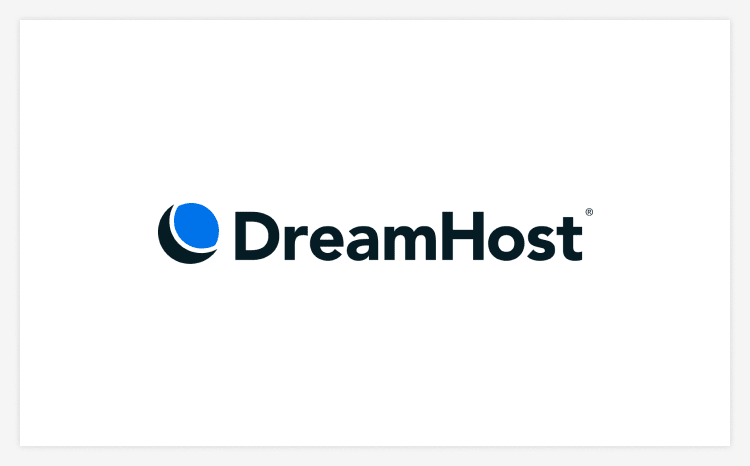 Best for: Businesses who prefer to pay monthly
Price per month: From $2.59/month
Money-back guarantee: 97-day
Uptime: 100%
DreamHost is a massive hosting company with several decades of experience under its belt. It serves over 1.5 million websites and offers a stellar 97-day money-back guarantee.
Most hosts require a minimum 12-month contract. DreamHost has the option of a monthly plan with no commitment or contracts, and you can cancel any time.
DreamHost has its own website builder, Remixer, but also integrates easily with website builders like Weebly and Wix. WordPress comes pre-installed, which is another plus for novice webmasters.
Pros
Competitive monthly pricing

Wide selection of apps

Unlimited bandwidth on all plans
Cons
Relatively slow average page load times (1.7 seconds)

Limited customer support options
Read full DreamHost review here

DreamHost Get Started
6. IONOS
A competent hosting company with an optional web design service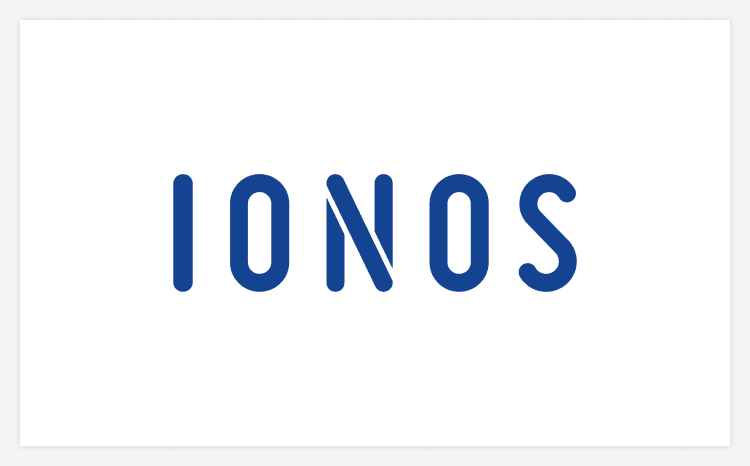 Best for: Custom website designs
Price per month: From $1/month
Money-back guarantee: 30-day
Uptime: 99.9%
The largest hosting company in Europe, IONOS has over eight million customers. They really stand out for their low Business Plan introductory pricing, with plans starting at just $1/month. It's worth noting that the price increases 20-fold when you renew after your first term.
IONOS is very reliable, and page loading speed was tracked at an average 800ms. Notable inclusions on plans include a free SSL certificate, free domain name, and free email.
IONOS offers a web design service starting from $30/month. With it, your website will be designed, edited, and maintained by IONOS staff based on your guidance. It's an interesting option for small businesses without much time to create and update their online presence.
Pros
Highly reliable

Several freebies on all plans

Custom web design option
Cons
Unavailable in several countries

Site transfers cost extra

IONOS Get Started
7. GreenGeeks
High-quality eco-friendly web hosting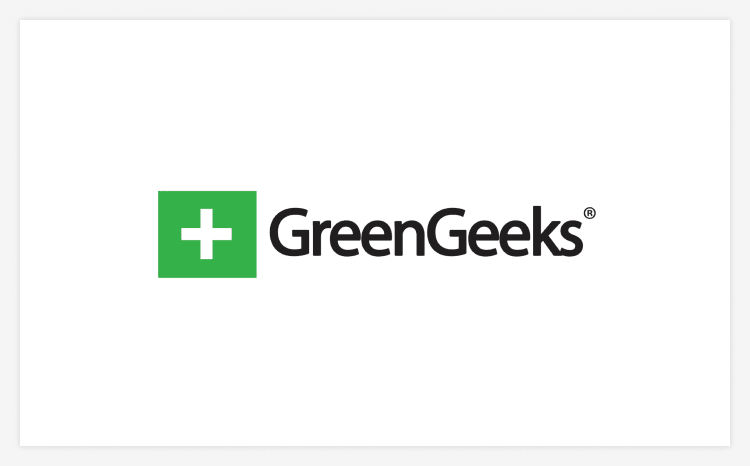 Best for: Environmentally-friendly websites
Price per month: From $2.95
Money-back guarantee: 30-day
Uptime: 99.9%
Hosting websites use a lot of electricity. GreenGeeks offsets its power consumption by using renewable energy, making it a great choice for businesses that want to reduce their carbon footprint.
GreenGeeks is also a great website hosting company for small businesses. It offers unmetered bandwidth, free SSL, free CDN, a free domain name, email accounts, and free backups.
On the downside, GreenGeeks doesn't offer much storage space on entry-level plans, and while there is phone support, it's not available 24/7.
Pros
Offset your carbon footprint

Good set of included features

Reliable service
Cons
Limited storage space on cheaper plans

No 24/7 phone support

GreenGeeks Get Started
8. Namecheap
Low pricing with easy-to-use tools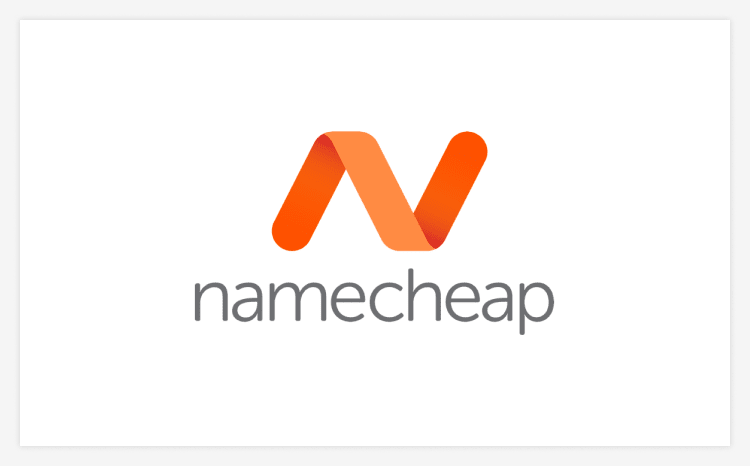 Best for: Smaller business websites
Price per month: From $1.58
Money-back guarantee: 30-day
Uptime: 100%
While Namecheap might be best known for selling domain names at low prices, it also offers several web hosting options, from shared and WordPress hosting, to VPS and dedicated server hosting. It lets customers choose between a US, UK, or EU data center, and even its cheapest plans include a domain name, SSL, and CDN support.
Namecheap has its own website builder tool. While it lacks the power of fully-fledged website builders like Wix or Squarespace, it has over 200 templates to choose from and is extremely easy to use. With support for e-commerce payments and the ability to import an existing website, Namecheap is a dark horse that shouldn't be overlooked.
Pros
Highly affordable

Choose your own data center

Easy-to-use website building tool
Cons
Limited storage space

Questionable reliability in the past

Namecheap Get Started
9. GoDaddy
Excellent performance and reliability from an industry veteran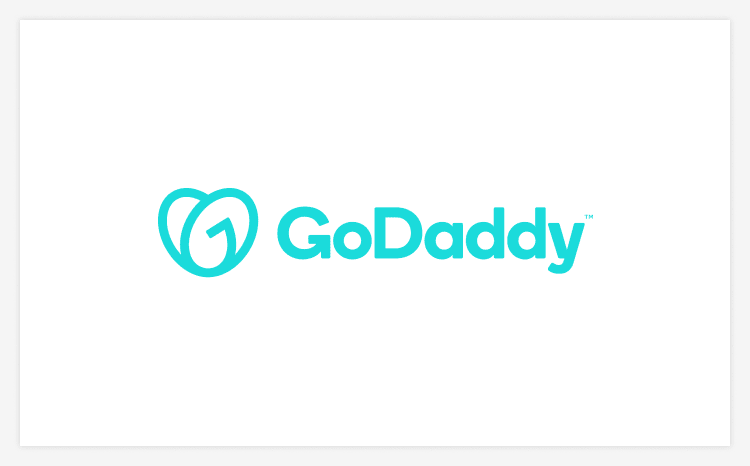 Best for: More seasoned website developers

Price per month: From $3.99

Money-back guarantee: 30-day

Uptime: 99.9%
GoDaddy is a fast website host with excellent reliability. You get support for hundreds of applications through a one-click install system, and there's 24/7 support through live chat, phone, and WhatsApp. Plans include unlimited bandwidth, a healthy amount of storage, and a free domain name.
On the other hand, GoDaddy's base plans lack some of the features other hosts include free of charge, such as SSL certificates, site migrations, and security checks. These can be purchased at an additional cost, but this leaves GoDaddy much less competitively priced.
Pros
Pages load quickly, in around 300 ms
Host is reliable
Long list of supported software
Cons
Many plans lack basic features most businesses require
Lots of upselling in the purchase process

GoDaddy Get Started
Choosing the Best Web Hosting for Small Businesses
A professional business's website should be fast, secure, and reliable. Look for hosting companies that offer these features.
Bandwidth: Ensuring Smooth Website Performance
When web hosting companies talk about bandwidth, they're typically not referring to the speeds your visitors will experience. Bandwidth in web hosting refers to the amount of traffic you can transfer on a monthly basis.
Thanks to today's fast internet infrastructure, bandwidth isn't too hard to come by. Many web hosts offer unlimited bandwidth for low prices. As bandwidth doesn't really affect the speed of a website, online web hosting reviews where the actual speeds of each host have been tested over time are the best way to gauge how fast a web host is.
Reliability: Keeping Your Business Online
A website that's constantly going down is terrible for your reputation. It also has repercussions for your rankings on search engines, as they heavily penalize websites that are unavailable.
Besides checking business website hosting reviews, seek out hosting that offers an uptime guarantee. These companies are confident enough in their services that they'll refund you part of your fees if your site is unavailable.
A 99% uptime guarantee sounds good, but it still means your website could still be offline for over seven hours each month! Look for a 99.9%, 99.99%, or even a 100% uptime guarantee for better peace of mind.
Security: Protecting Your Data and Customer Information
Losing customer data through a security breach could seriously damage your company's reputation. Website security is complex and requires careful management from qualified, knowledgeable experts. All business website hosts should offer SSL certificates to keep your site secure, but that's just the beginning of what you need to consider.
Look for security features from your host like automated software and plugin updates, hardware monitoring, DDoS prevention, periodic malware scans, and network monitoring. These things show that a hosting company is taking steps to protect websites from attacks.
How Much Does Business Hosting Cost?
Business hosting can be virtually free or run into millions of dollars a year, depending on what you need and how much the hosting company will handle on your behalf.
As a rough guide, a small business can run a good website on shared hosting for less than $10/month. A larger site with e-commerce features usually costs around the $30/month mark. Big businesses will look to VPS hosting or dedicated hosting, most commonly costing $100/month or more.
Key Considerations Before Selecting a Web Hosting Service for Your Small Business
Web hosting services always list hundreds of enticing features, but only a few should catch your interest if you're a small business owner. These are CDNs, WHOIS privacy, and SSL certificates.
CDN: Is It Essential for Your Business?
A Content Delivery Network (CDN) makes cached copies of your website files on fast servers around the world. This can ensure that all images and videos on your website load quickly for visitors, regardless of where they are globally.
CDNs also reduce your website's stress when there are high traffic spikes, keeping your website running smoothly even during peak hours.
WHOIS Privacy and Its Importance
By default, when you register a domain name, your name and address are stored in public WHOIS records for all to see. If you choose WHOIS privacy when you register your domain, your name and address will be obscured.
Web hosting companies only charge a nominal fee for WHOIS privacy or include it for free. How important this is to you depends on how much you value personal privacy.
The Significance of SSL Certificates for Your Business
Websites that don't use SSL transmit data back and forth to their visitors in plain text, making it possible for connections in between to snoop on what's being sent. This is not secure, especially when you're dealing with sensitive information like credit card numbers.
Using an SSL certificate ensures all traffic between your visitors and your website is encrypted, better securing your online presence and offering peace of mind to your visitors. Many hosting companies offer free SSL certificates as part of their basic packages.